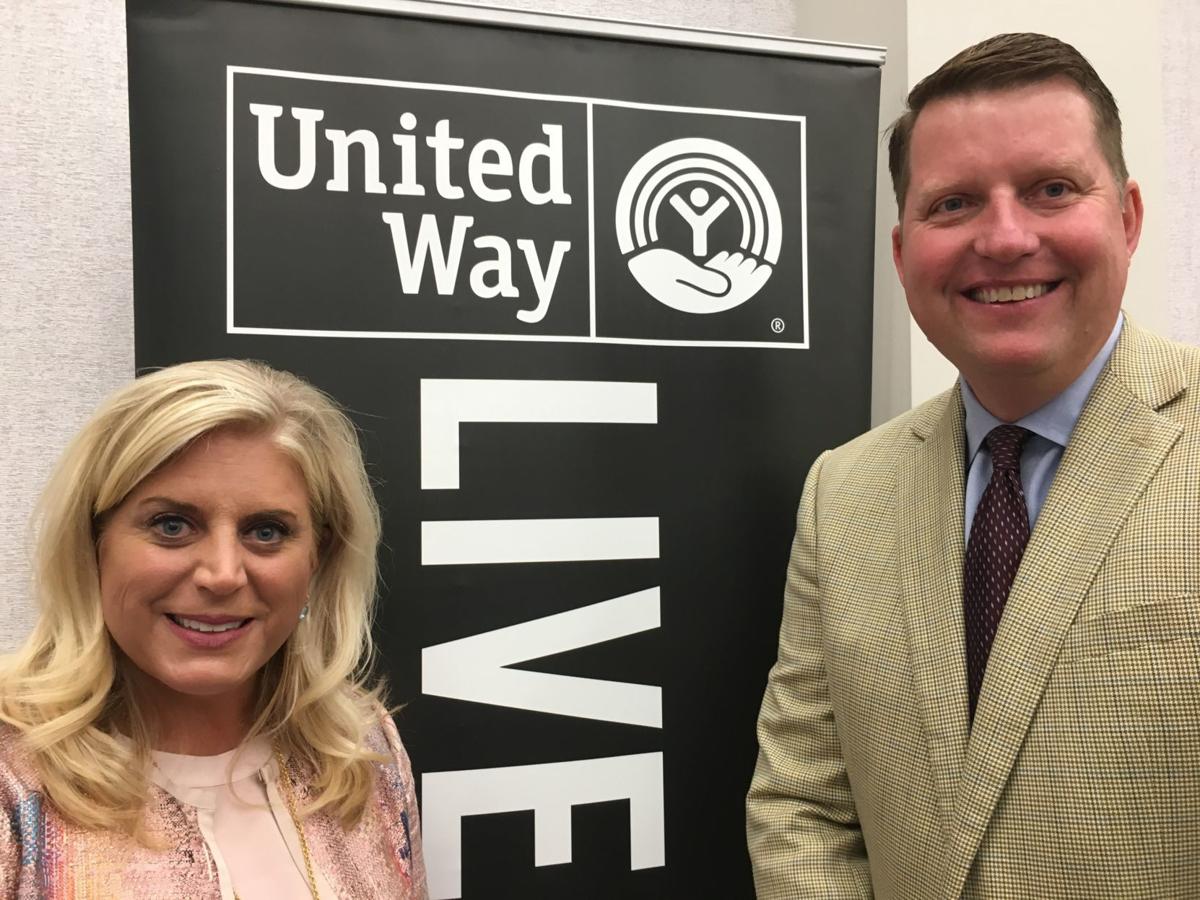 One in three Quad-City residents struggles to pay for basic needs, a number Mike Parejko, chairman of the 2018 United Way Campaign, finds "astounding."
To help people succeed, United Way of the Quad-Cities Area has set a fund-raising goal this year of $9.2 million, Parejko said Tuesday morning at a kickoff event at the Urban Campus of Scott Community College, Davenport.
Of the $9.2 million, 68 percent will support 36 organizations United Way thinks have the best chance of increasing financial stability, educational opportunities and access to health care, as well as United Way's own programs and initiatives with the same goals, such as Women United/Born Learning and Young Leaders United/Grow Learning.
Of the remaining 32 percent, 12 percent will go to other nonprofits of a donor's choosing, 15 percent will pay for fundraising and administration, 4 percent will be uncollected pledges and 1 percent will be an endowment contribution.
The model of funding in which organizations are asked to deliver measurable results was adopted last year, causing some disappointment among the dozen long-time organizations that were cut off such as CASI (Center for Active Senior Iowans) and the American Red Cross.
But in addressing the group Tuesday, United Way board chairman Don Doucette said the board is "solidly committed to the community impact model" to "change the odds" and promote long-term change.
The United Way mission is to "mobilize people and resources to improve lives in our community," which is similar to sentiments voiced in "Big Table" discussions held around the Quad-Cities in April, and by organizers of Q2030, both initiatives of the Quad-Cities Chamber of Commerce, Doucette said.
"United Way's agenda is the community's agenda," he said.
You have free articles remaining.
The funding model was changed in response to donors' concerns about problems that persist despite years of programs, United Way staff has said.
In education, for example, United Way now wants programs that will get students performing at grade level and ensure that they graduate from high school and are college- or career-ready.
In health, it seeks programs that make sure youth and adults have access to mental health and/or substance abuse prevention.
A concern with the new model adopted last year was that if a person wanted to specifically designate that their money go to a nonprofit other than the 36 "impact partners," United Way charged an administration fee to do that. That fee has now been eliminated, Doucette said.
Other highlights from Tuesday's kickoff:
• If the $9.2 million is raised this year, it will fulfill the organization's three-year goal of $25 million, with $8.4 million raised in 2016 and $7.2 million in 2017.
• In addition to the selection of Parejko, CEO of the Mississippi Valley Regional Blood Center, as this year's campaign chairman, Mara Downing, president of the John Deere Foundation will be vice-chair.
• The search for a new United Way CEO is under way, with the expectation that a new person will begin in January. A search committee has been appointed, the position will be posted, initial interviews will be held, and finalists selected this fall.
Scott Crane resigned in March. He had been CEO since 2008.