Scott County voters choose treasurer, supervisor nominees
Republicans again chose a Fennelly for Scott County treasurer in Tuesday's primary balloting as Mike Fennelly beat Greg Guy for the party's nomination for the position long held by his father, Bill Fennelly. 
Mike Fennelly, 56, of Davenport, received 2,348 votes, or 56.04 percent, to beat Guy, 59, of Davenport, who had 1,836 votes, or 43.82 percent, according to unofficial results Tuesday night. 
Fennelly will square off against Democrat Jane Duax in the general election in November.
Duax, 60, of Davenport, beat Tom Engelmann, 60, of Davenport, with 4,709 votes, or 65.87 percent. Engelmann received 2,416 votes, or 33.79 percent.  
The race for treasurer drew competition in both parties after longtime Treasurer Bill Fennelly announced in January that he was not seeking re-election. Fennelly, 84, will retire after a career in government and politics dating back to the 1960s. He has served as treasurer since 1995.
A full ballot of three Democrats and three Republicans will advance to the general election in November in a race for three seats on the Scott County Board of Supervisors.
Democrats chose three candidates from a slate of four with incumbent Brinson Kinzer, 57, of Blue Grass; Ken Croken, 67, of Davenport; and Rogers Kirk Jr., 66, of Bettendorf, advancing. They received 4,365, 4,360 and 3,913 votes, respectively. Marvin Platt, 46, of Davenport, finished fourth with 3,582 votes.
The three Republican candidates advancing to the general election are John Maxwell of Donahue, Scott Webster of Bettendorf, and Carla Williams of Davenport.
In addition to Kinzer's seat, the other two supervisor openings in November will be for seats being vacated by retiring Supervisor Carol Earnhardt and Supervisor Diane Holst, who chose not to run again.
Turnout was light as expected with only 12,180 voters, or 9.82 percent of the registered Scott County voters, going to the polls. 
Uncontested were county recorder candidates including incumbent Rita Vargas, a Democrat, and Mindy Ortiz Carpenter, who won the Republican nomination. County Attorney Mike Walton, a Democrat, also was uncontested. No Republican candidate filed to run, but the party can later convene to fill the vacancy.
Hubbell wins decisively in Democratic primary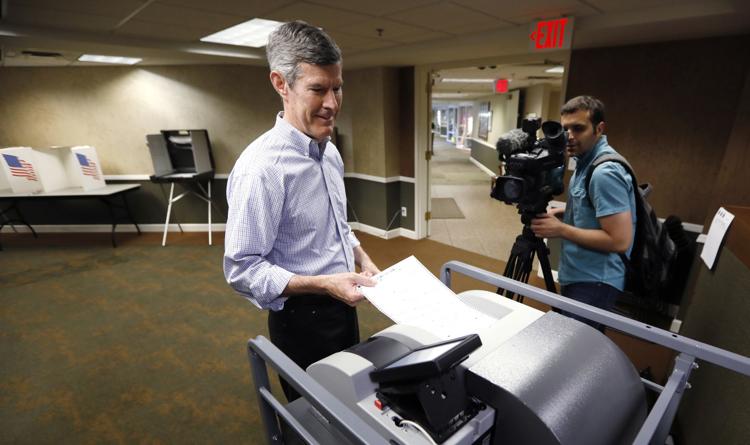 DES MOINES — Retired Des Moines businessman Fred Hubbell marched to a convincing victory Tuesday in landing the Iowa Democratic Party's 2018 gubernatorial nomination in a five-way primary race, setting up a highly anticipated battle with Republican Gov. Kim Reynolds in November's general election.
Hubbell, 67, was the top vote-getter with over half of the ballots cast – a 55 percent margin of victory that exceeded the 35 percent threshold required by Iowa law to win the nomination outright rather than have the decision go to Democratic delegates at this month's state convention. WHO-TV in Des Moines and the Associated Press declared Hubbell as the winner based on results topping 50 percent in five metro counties: Polk, Linn, Johnson, Scott and Woodbury.
Trailing the frontrunner in Tuesday's vote counts were Cathy Glasson with nearly 21 percent, John Norris with nearly 11 percent, Andy McGuire with nearly 5 percent and Ross Wilburn with over 2 percent. Nate Boulton, a state senator from Des Moines whose name was on the ballot but who dropped out of the race due to allegations of inappropriate sexual contact, received about 6 percent of the votes.
"What a great night," Hubbell said in thanking his supporters who he credited with making Tuesday's victory possible. "This is our victory tonight."
He told his victory celebration the results "send a very strong message" that Iowans have had enough of "misguided" Republican priorities "that have taken our state backwards."
Hubbell — a former chairman of Younkers and president of Equitable of Iowa who served governmental stints as chairman of Iowa Power Fund and interim director of the Iowa Department of Economic Development — made his first bid for public office. He offered himself as a tested leader who can raise money, appeal to independent voters and produce results needed to correct the state mismanagement he believes has occurred in the past 13 months since Reynolds was sworn in as governor after her mentor, former Gov. Terry Branstad, ended his stint as the nation's longest-serving governor to become President Trump's U.S. ambassador to China.
Reynolds, who was unopposed in Tuesday's GOP primary, is making her first statewide bid at the top of the Republican ticket after running as Branstad's lieutenant in 2010 and 2014 and serving as a state senator and county treasurer before that.
"He put together a tremendous campaign. He's spent his money very effectively very well and he developed a real grassroots campaign," said Iowa Attorney General Tom Miller, who backed Hubbell. "He's a good listener and he really cares about everybody. All of those things sort of are coming together tonight for a strong showing."
A wealthy philanthropist and prolific Democratic donor, Hubbell contributed nearly $3 million of his own resources to his campaign to fund a barrage of television commercials that introduced him to Iowans, laid out some issue positions and made him the early favorite in public-opinion polling as the race unfolded. He also attracted criticism from rivals and Republicans as someone who is too closely tied to the Des Moines corporate establishment and out of touch with ordinary Iowans but he deflected those jabs by offering himself as a listener willing to unite Iowans and a self-funded candidate independent of special interests.
Norris, 59, a small business owner living in Des Moines and former state and federal government administrator, worked to contrast himself with Hubbell by touting his executive and leadership experience while emphasizing his appeal to smaller communities and rural voters as someone who grew up as a farm kid in southwest Iowa active during Iowa's farm crisis of the 1980s but also worked for Democratic stalwarts Tom Vilsack, Tom Harkin, Jesse Jackson and Barack Obama in various capacities.
Glasson, 59, a registered nurse and local union president, organizer and activist from Coralville, offered herself as a bold, unabashed progressive who would work to raise Iowa's minimum wage to $15 an hour on her first day as governor, repeal Iowa's right-to-work status while promoting unions and undoing GOP collective bargaining changes, and put Iowa on the path to establishing a state-level universal single-payer health care system.
McGuire, 61, a physician with a master's degree in business administration and former Iowa Democratic Party chairwoman, touted her credentials as having managed a Medicaid provider and her expertise in health-care and management areas.
Wilburn, 59, an Ames resident who was a former Iowa City mayor and councilman with considerable outreach, diversity and social work experience, showed well in the three televised debates but was hampered by a decided fundraising disadvantage in a race in which combined money raised by candidates for governor in Iowa approached about $17 million dating back to the start of 2017.
When Boulton, who had been running second in the polls, bowed out of the race in May after allegations of sexual misconduct were published in the Des Moines Register, Glasson and Norris made a strong pitch to attract his supporters but some also went to the Hubbell and McGuire camps in a race that was viewed as very fluid given the various grassroots organizations vying for a large, late-breaking bloc of undecided voters In an election cycle that produced a record number of absentee ballots cast and requested as well as more Iowans who registered to vote than at any point before a June primary in state history.
Updated: GOP ag secretary race headed for convention
Updated: DES MOINES — Mike Naig got the most votes, but it wasn't enough to win the election.
Iowa Republicans instead are going to have to pick their candidate for state agriculture secretary at their state convention, it appears.
Naig secured the most votes in the five-man race, but he did not secure the required 35 percent of the vote to earn his party's nomination, according to the final, unofficial results posted early Wednesday on the Iowa Secretary of State's website.
Naig, the current state ag secretary, received 34.7 percent of the vote in Tuesday's primary election, beating out state senator Dan Zumbach, who finished with 21.4 percent.
State law requires a candidate to earn at least 35 percent of the vote to secure a party's nomination for statewide office. If no candidate crosses that threshold, the party instead selects its candidate at its state convention.
The Republican Party of Iowa's state convention is scheduled for June 16.
At the convention, delegates elected by fellow party members will vote for the party's nominee. Any of the candidates in the race can win.
In Tuesday's election results, behind Naig and Zumbach were former Iowa Farm Bureau leader Craig Lang at 18.6 percent, Ray Gaesser at 16.2 percent and Chad Ingels at 8.9 percent.
The five Republican ag secretary candidates got in the race after former Sec. Bill Northey was appointed to a position in the federal ag department. Northey had held the post since 2007.
Naig, a former deputy state ag secretary, was appointed to replace Northey in March by Gov. Kim Reynolds.
Tim Gannon, a former aide to Tom Vilsack while Vilsack served as governor and in the federal ag department, is the lone Democrat running for state ag secretary.
---
GOP state ag secretary nomination could go to convention
EARLIER REPORT: DES MOINES — Mike Naig led the five-man race to become Iowa Republicans' nominee for state agriculture secretary, but results were incomplete Tuesday evening.
And a winner may not be decided even after all of the votes are counted.
Naig, the current state ag secretary, led the five-way Republican primary with just more than 35 percent of the vote, according to early results posted on the Iowa Secretary of State's website just before 11 p.m.
State senator Dan Zumbach was in second place at 22 percent, followed by former Iowa Farm Bureau leader Craig Lang at 18 percent and Ray Gaesser at 16 percent. Chad Ingels was at 8 percent.
Fewer than half of the state's precincts were reporting at the time.
Naig held the lead late Tuesday, but he was just barely above the 35-percent threshold required to earn the nomination on Election Day.
If no candidate reaches that threshold, by state law the nominee is instead chosen by party activists at the Iowa Republicans' state convention on June 16. At that point, the election results no longer factor and any of the candidates can win.
The five Republican candidates got in the race after former state ag secretary Bill Northey was appointed to a position in the federal ag department. Northey had held the post since 2007.
Naig, a former deputy state ag secretary, in March was appointed by Gov. Kim Reynolds to replace Northey.
There is only one Democrat running for state ag secretary: Tim Gannon, a former aide to Tom Vilsack while Vilsack served as governor and in the federal ag department.
Naig, 40, said his top priority as state ag secretary is to expand trade markets for state crop and livestock farmers.
Naig said new state funding for water quality programs passed this year by the state legislature and governor was "a positive step forward," but said he would not recommend state lawmakers raise the state sales tax by three-eighths of 1 percent to provide more water quality funding.
On conservation, Naig said he will continue to bring together stakeholders to encourage collaboration and implementation of practices that support livestock farmers and protect the state's natural resources.
DeJear in tight race with Mowrer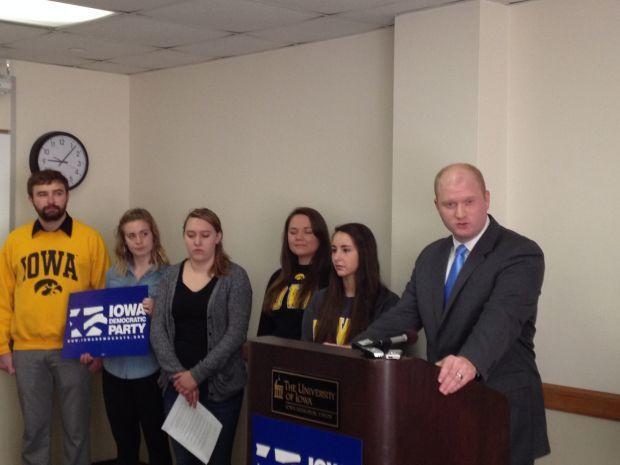 Updated: 1,677 of 1,677 precincts - 100 percent
Deidre DeJear 80,950 - 51 percent
Jim Mowrer 77,258 - 49 percent
---
EARLIER REPORT: DES MOINES — Deidre DeJear was holding on to a small lead late Tuesday in her bid to make Iowa history by becoming the first African American nominated by a major political party for a statewide office.
With 22 of 99 counties reporting on the Iowa Secretary of State's website, DeJear, 32, of Des Moines, was leading with 52.1 percent of the ballots cast in the Democratic primary for secretary of state. Jim Mowrer, also 32 and from Des Moines, had 47.7 percent.
If DeJear holds on for a victory in her first bid for statewide office, she will go on to face Republican incumbent Paul Pate in the November general election.
Pate, 60, of Cedar Rapids, was unopposed in his re-election bid. He is seeking a third term as secretary of state after serving one term in the 1990s and being elected again in 2014.
DeJear, a Drake University graduate and a former Bankers Trust small-business loan officer who started a business that helps small-business owners, campaigned on the theme of using the Secretary of State's Office to increase participation in elections rather than create barriers for voters.
Another priority she stressed was making the office more responsive to the needs of small-business owners.
The secretary of state's most visible duties involve providing services for businesses and administering elections.
Mowrer, a native of Boone who works at a nonprofit and at Grand View University as an adjunct professor, was making his third bid for public office.
He ran unsuccessfully for the U.S. House in 2014 against Steve King and in 2016 against David Young.
Mowrer, a former Iowa National Guardsman who served in Iraq and later as an aide in the Pentagon, created a political action committee after Donald Trump's 2016 win to advocate for abolishing the Electoral College.
The Majority Rules PAC took in nearly $130,000 through the end of March. The PAC has contributed to and endorsed Mowrer's 2018 campaign and made payments to Mowrer's consulting firm. The Iowa GOP contends that violates state law. A Mowrer aide says the PAC was created under federal law, so state rules shouldn't apply.
Analysis: Hubbell v. Reynolds will be expensive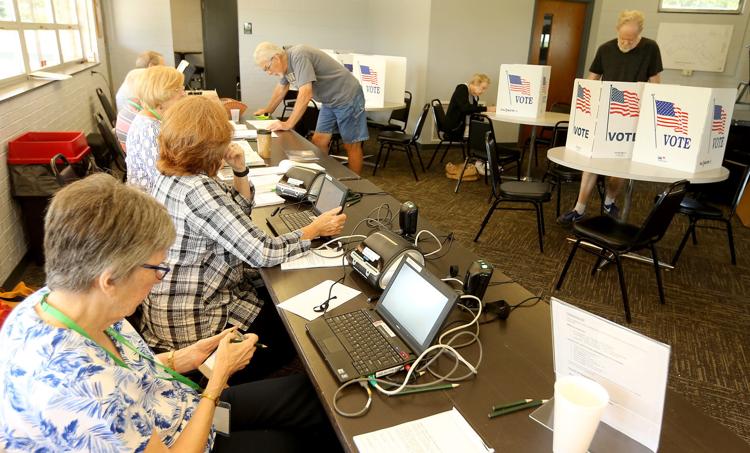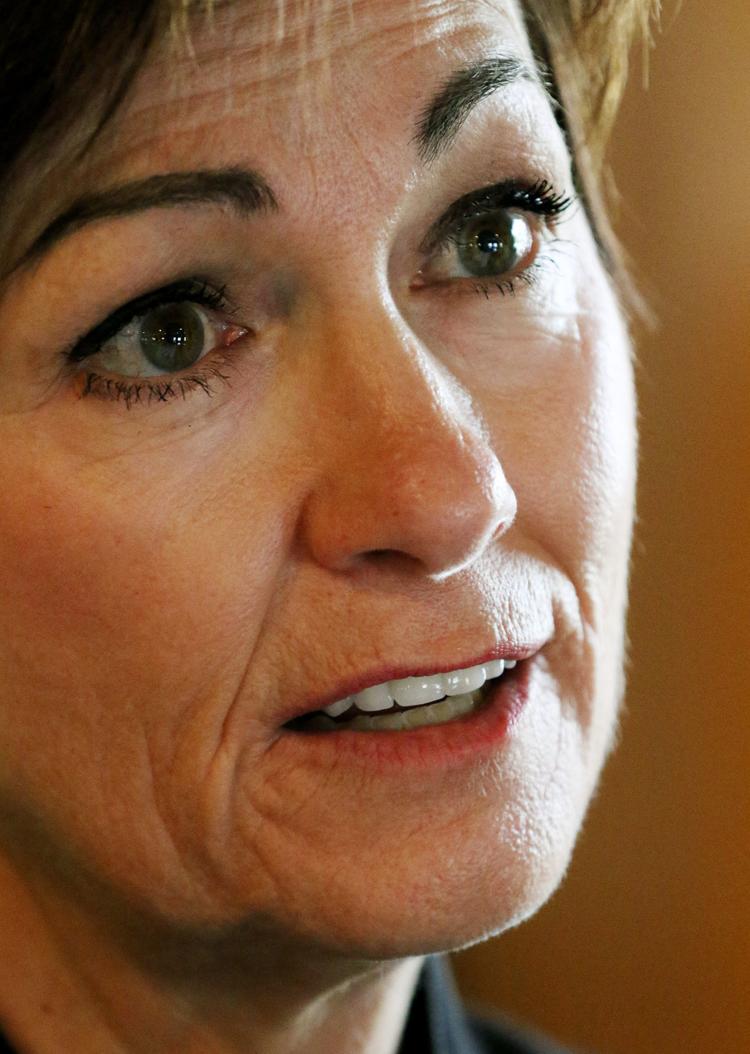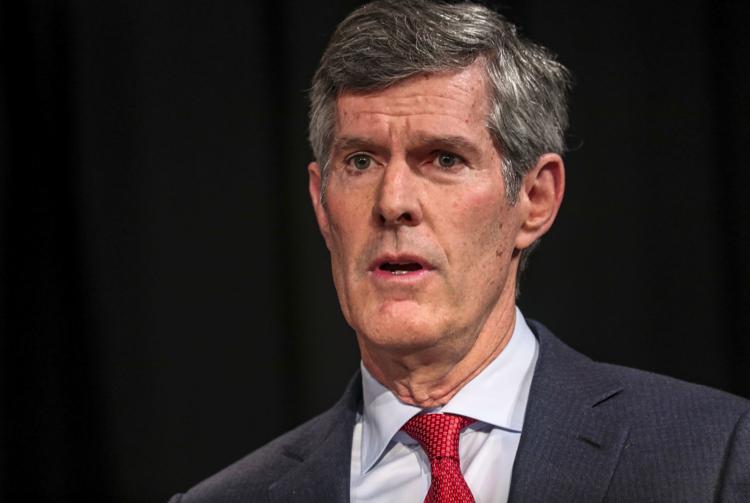 Tuesday's Iowa primary made it official: It'll be Fred Hubbell against Gov. Kim Reynolds this fall for the state's top job.
It wasn't a terribly surprising result.
Hubbell, former head of the Equitable of Iowa life insurance company, has been leading in the polls, and since state Sen. Nate Boulton's exit from the race, most political analysts figured this was Hubbell's race to lose.
Now, the campaign moves to a new phase: the general election.
In some ways, we've already seen a foreshadowing of what it will be like.
Over the past few weeks, Hubbell has increasingly sounded less like someone in a primary scrap and more like he's looking toward the general election.
He's appealed toward a broader middle, saying his party needs to reach across the aisle, including to Democrats who voted for Donald Trump in 2016.
Republicans, meanwhile, have been softening the ground for a line of attack that focuses on Hubbell's wealth.
State GOP Chairman Jeff Kaufmann's Twitter feed has been sprinkled with plenty of jabs about "Sir Frederick" or "Prince Frederick."
The idea is clear: That Hubbell is out of touch with ordinary Iowans.
In her acceptance speech Tuesday night, the governor echoed that theme herself.
Hubbell, who has been traveling the state extensively throughout the primary campaign, has brushed aside the attacks. He told me recently he thought Kaufmann's digs were "pretty lame." And he points to his philanthropy in the state, like helping to raise money during the 2008 flooding.
Still, this is likely to be a feature of the general election campaign, as the Reynolds camp rolls out the governor's own story — the Iowa Story, as they call it — of having worked her way from being a checker at Hy-Vee and waitress at Younkers to being the first woman governor of a state that's excelling under her guidance.
Expect to hear a lot more about the state's low unemployment rate, one of the lowest in the country, the newly approved tax cut and ratings that praise Iowa's quality of life.
Democrats, on the other hand, have spent months pushing back against the idea that all is well. They've pointed to state budget cuts, increasing college costs and reductions at the Department of Human Services, even as the number of child abuse cases has risen.
Hubbell has accused the governor of mismanagement. He's also pushed for boosting spending on education and reversing the privatization of Medicaid.
The sweeping changes the Republican-led legislature has approved the last two years (the new law prohibiting nearly all abortions, stripping public workers of most of their collective bargaining rights and the $2 billion tax cut) also will play a part in the campaign.
On Tuesday, the Democratic Governors Association issued a memo saying Reynolds has pushed an "aggressive and extreme right-wing agenda never before seen in Iowa history."
The Republican Governors Association praised her for "positive results-driven leadership.
Already, it's looking like a record-breaking year.
Reynolds comes into the general election with about $4 million in the bank.
Hubbell only had $115,000, according to reports filed last week. But Hubbell, unlike Jack Hatch four years ago, has the ability to put a lot more money into the race. He's already donated nearly $3 million to his campaign.
That, along with the involvement of the parties and special interest groups, means each side will have the resources to finance television ads and other advertising critical of the other — which we're likely to see plenty of over the next five months.
Iowa takes new steps to protect voting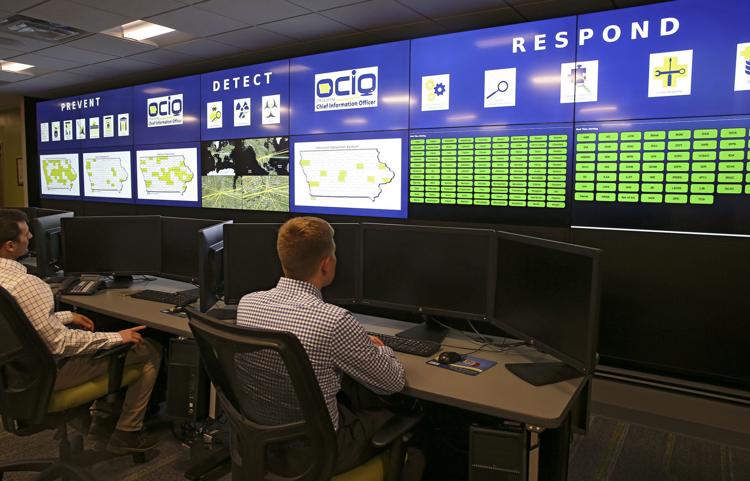 DES MOINES — State and federal officials Tuesday worked to assure Iowans their votes are safe and the integrity of the nation's voting system is being protected against would-be cyberattackers.
Chris Krebs, President Donald Trump's nominee for undersecretary of the National Protection and Programs Directorate in the U.S. Department of Homeland Security, joined Iowa Secretary of State Paul Pate to discuss cybersecurity for Iowa's elections and to give reporters a glimpse of the Iowa Office of the Chief Information Officer's Security Operations Center in the basement of the Hoover State Office Building.
"First in the nation in voting demands first-in-the-nation security," said Pate, who announced the dedication of new resources to all 99 counties to ensure the security and integrity of Iowa's elections. "Iowa goes first in the presidential nominating process, we're one of the top states for voter registration and voter participation, and we're working hard to make sure we have the best cybersecurity in the nation."
Pate said he will conduct cybersecurity workshops with county auditors and their information technology staff June 20 and June 21 to give them more information about the resources being provided by the national Department of Homeland Security and Iowa's Office of the Chief Information Officer.
Krebs said all levels of government are working with private-sector companies to "ensure your vote counts, and is counted correctly."
He said election officials will conduct national exercises to assess risks and run through response plans.
"We understand the potential risk, we understand the bad things that might be able to happen," Krebs said. "The most important thing we can do is ensure that voters have confidence in our election systems."
Pate and Krebs acknowledged Russian attempts to hack into state-run election systems, an effort the federal official called "unprecedented" and "unacceptable."
While Iowa was one of 21 states targeted, Pate said he wanted to "dispel the myth" that Iowa's voting system was hacked, noting the state uses paper ballots.
"We don't do it on the internet. We don't do it through email, so there's nobody in Moscow, Russia, who's changing or voting for you. I just want Iowans to be confident and assured of that," he said.
"We were not hacked in 2016. Someone in the Russian government scanned our public website, which is not connected with the voter registration database. I-Voters is housed in a separate, secure location. What happened was the equivalent of a burglar driving around a neighborhood, except in our case they weren't even in the right city," Pate added.
"While it's important to learn from 2016, it's imperative that our focus be on 2018," he said. "We are building a human firewall that needs to be just as strong as the technological ones, and that firewall must include all 99 county auditors. Requiring two-step authentication for access to Iowa's voter registration database is one new requirement we are placing on all 99 counties. This is about protecting the integrity of the vote."
Today's primary: Six things to watch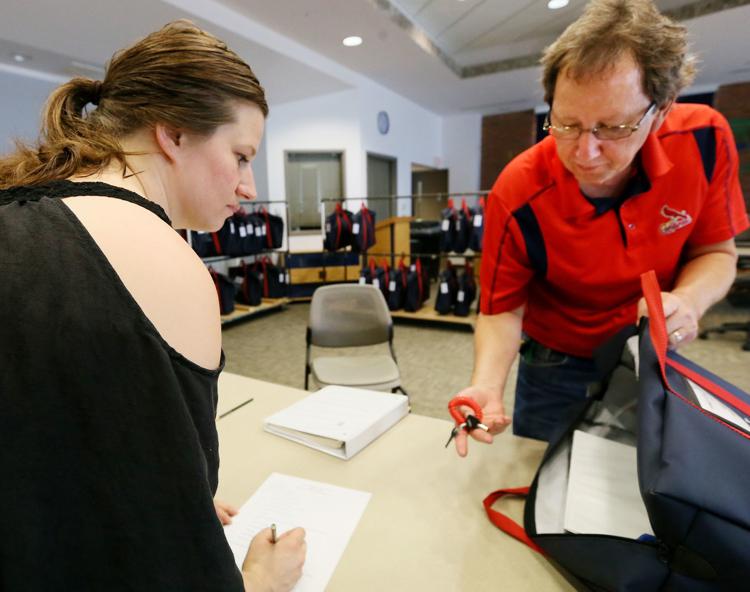 Nineteen months after Donald Trump was elected president and Republicans swept to full control of the Iowa Statehouse, primary voters will go to the polls on Tuesday.
The last year and a half has seen political turmoil in Washington, D.C., and sweeping changes in Des Moines.
Iowa Republicans have used their new-found power to push through strict abortion prohibitions, stripped public employee unions of most of their bargaining rights and passed a $2 billion tax cut package.
Democrats have seen the moves as an abomination and yearned for the chance to go back to the polls and win back power, even as Republicans have celebrated their victories and are eager to defend their gains.
While not a general election, the primary is nonetheless an important step as the parties speed toward a November confrontation.
Here are six things to watch as returns come in and winners are declared:
Democratic Race for Governor
For more than a year, a crowded field of Democrats seeking the party's nomination for governor have scurried about the state criticizing the Republican-led legislature and Gov. Kim Reynolds.
Now, there are five remaining.
Des Moines businessman Fred Hubbell has been leading the public polls, though there have been precious few of those, so there is some uncertainty going into Tuesday.
State Sen. Nate Boulton, who had been running second in the polls, bowed out of the race nearly two weeks ago after allegations of sexual misconduct were published in the Des Moines Register. But his name still appears on the ballot.
That's left Hubbell, union leader Cathy Glasson of Coralville; John Norris of Des Moines, a longtime aide to Tom Vilsack; former Democratic Party Chair Andy McGuire of Des Moines; and ex-Iowa City Mayor Ross Wilburn, of Ames, in the running.
For much of the year, the flood of candidates has prompted speculation that no one would get 35 percent of the vote, the threshold necessary to avoid a special convention. And while Boulton's exit from the race has tamped down some of that talk, it still is a possibility.
Reynolds faces no primary opposition.
Beginning in 2018, Iowa law requires voters to present a government-issued identification in order to cast a regular ballot and have it counted on Election Day. This is a change for the state, and there will be a lot of interest in how voting goes.
The approved forms of ID include an Iowa driver's license, Iowa non-operator ID card, Iowa voter ID card, U.S. passport or U.S. military or veteran's ID card.
Pre-registered voters who do not have the necessary ID will be asked to sign an oath verifying their identity, and be allowed to cast a regular ballot, according to the Secretary of State's office.
If a person is not registered, they can still register and vote if they offer proof of identity and proof of residence. Proof of residence includes a property tax statement or utility bill. If a person do not have this proof, they can vote a provisional ballot and present the proof later, according to the Scott County auditor's office.
No eligible voter will be turned away at the polls, election officials say.
The polls are open from 7 a.m. to 9 p.m.
A lot of eyes will be on not just who wins at the top of the Democratic ticket, but on how many votes are cast.
Two years ago, only a little more than 100,000 people turned out for the Democratic primary, even though there was a contested race for the right to run against Sen. Chuck Grassley, R-Iowa, who was thought to be vulnerable because of his unwillingness to give a hearing to President Barack Obama's nominee to the Supreme Court, Merrick Garland.
That tepid turnout preceded massive Democratic losses that fall.
Primary turnout isn't necessarily a predictor of what happens in the fall, but Christopher Larimer, a political science professor at the University of Northern Iowa, said turnout is one of the things he'll be watching. He notes about 27 percent of the Republican electorate voted in the 2014 Republican Senate primary, won by Joni Ernst, who went on to capture the seat in the fall.
"It was a year when Republicans were feeling pretty good going into the midterms," he said.
Some Democratic analysts have said this year looks more like 2006 than 2016. Then, there were competitive races for governor and Congress, and Democratic turnout topped 152,000.
So far, there appears to be Democratic enthusiasm. More than 29,000 people had voted early in the Democratic primary as of late last week, which is higher than in 2014, though it's not clear how many of those people would have turned out today anyway.
A record number of women are on Iowa primary ballots today. There are 99 women running for statewide, congressional or Statehouse seats.
"We're going to be tracking the success of those women," said Diane Bystrom, director of the Carrie Chapman Catt Center for Women and Politics at Iowa State University.
At a minimum, 65 of those women will move to the general election, Bystrom said. But it's likely to be more. "We're really confident it will be a record breaking year," she said.
The 2016 election and the #MeToo movement have motivated women to get on the ballot. Bystrom added  there has been an increase in both the number of Democratic women and Republican women on the ballot.
Over the last year, Republicans have watched most of the media attention focus on the Democratic gubernatorial race. But there also is a five-way Republican primary for the right to run for state Secretary of Agriculture.
Bill Northey, the former secretary, left the job earlier this year to take a position in the Trump administration, prompting a scramble to replace him.
Mike Naig of Des Moines, who was appointed secretary after Northey left, is competing with Ray Gaesser of Corning, Chad Ingels of Randalia, Craig Lang of Brooklyn and state Sen. Dan Zumbach of Ryan.
The winner here must also get 35 percent of the vote or go to a special convention.
Democrat Tim Gannon of Des Moines faces no primary opposition.
There also is a Democratic primary for Secretary of State between Jim Mowrer of Des Moines and Deidre DeJear of Des Moines.
Incumbent Secretary of State Paul Pate of Des Moines, a Republican, faces no primary opposition.
Scott County Treasurer Bill Fennelly's decision earlier this year to retire has prompted a primary in both parties for the office.
Mike Fennelly of Davenport, the treasurer's son, is seeking the Republican Party nomination against Greg Guy, of Davenport.
On the Democratic side, Jane Duax of Davenport and Tom Engelmann of Davenport, are squaring off for the nomination to run for their party.
Meanwhile, there are four Democrats seeking to run for three seats on the Scott County Board of Supervisors that are on the ballot this fall. They are: incumbent Supervisor Brinson Kinzer of Blue Grass, Ken Croken of Davenport, Rogers Kirk of Bettendorf and Marvin Platt of Davenport. Three of the four will move on to the general election.
There are three Republicans on the ballot for the county board seats. They are: John Maxwell of Donahue, Scott Webster of Bettendorf and Carla Williams of Davenport.
(Jennifer DeWitt contributed to this report)