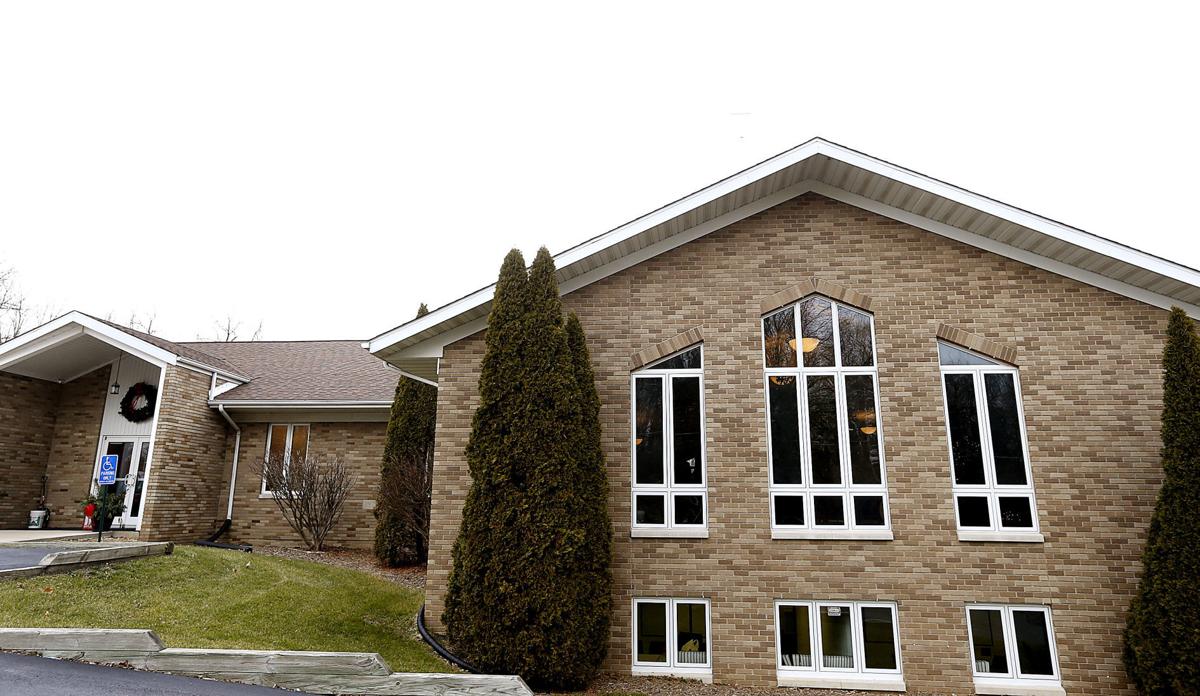 A protest is planned outside Pleasant View Baptist Church Sunday in response to a Republican immigration forum held there earlier this week.
The "Protest Against Racial Injustice and Hate" is planned for 9-10:30 a.m. Sunday, Dec. 8 at 6400 Crow Creek Road, Bettendorf. According to the church's website, worship service typically begins at 9:15 a.m.  
"The purpose of this protest is to make sure that the community understands that racism is not welcome here," reads a description on the protest's Facebook event page.
The immigration forum, put on by Scott County Teenage Republicans, was held at the church Monday night. It included speeches from "angel parents," people whose loved ones were killed by immigrants in the country illegally; Bobby Schilling and Mariannette Miller-Meeks, Republican candidates for Iowa's 2nd Congressional District seat; and far-right activist Nick Fuentes, who appeared at the white nationalist Unite the Right rally in Charlottesville, Virginia. 
During his 20-minute speech, Fuentes condemned immigration from non-white, non-European countries and said America needs to establish a "monoculture." He also answered audience questions. No one pushed back against his remarks or disavowed him at the time. But after news of Fuentes' appearance spread, the church's pastor, Schilling and Miller-Meeks condemned Fuentes and his views. 
In a statement, Pastor Ed Hedding said the church was asked to host the event at the last minute, but "did not plan nor organize" the forum. He said Fuentes' appearance was "a surprise to us and the entire audience."
"Pleasant View Baptist Church condemns all forms of hatred and violence, period," the statement said. "We believe all lives are sacred. Therefore, we allowed Angel Families the use of our building to share their stories. [Fuentes'] veiled speech masked ideas that are quite unchristian and unsupported by Pleasant View Baptist Church."
Hedding said the teens involved have received death threats. Bettendorf Police said they have received no reports of death threats associated with the event.
On the Facebook event page, the organizers said, "A church that supports white supremacy is not a church. This building is now a site for racists and hate-mongering."
Rabbi Emeritus of Davenport's Temple Emanuel, Henry Karp, condemned the Scott County Teenage Republicans' event as "wholesale hate-mongering at the expense of the undocumented immigrants."
In an email to members of One Human Family, an organization focused on issues of discrimination and inclusiveness, Karp also expressed mixed feelings about the timing of protest.
"To be honest with you, while I think that it is important not to let what transpired at the church go unchallenged, I am somewhat uncomfortable with the idea of interfering with religious worship, even from the sidewalk outside of the church," Karp wrote.
He asked attendees "not participate in or support any abusive or disrespectful behavior directed toward the church and its congregants."
As of Thursday afternoon, about 100 people had indicated on the Facebook event page they planned to attend.
Bettendorf Police plans to step up patrols in the area Sunday morning.
Graham Ambrose is the Iowa politics reporter for the Quad-City Times. 
Get local news delivered to your inbox!
Subscribe to our Daily Headlines newsletter.