The number of deer killed in urban Quad-City hunts this season is in line with the past several years, and people in charge of the activity say that, in general, they accomplish the goal of keeping the population at a level good for deer and people.
The cities of Davenport, Bettendorf/Riverdale, Rock Island and Moline all allow a bow hunting season, as does the Scott County Conservation Department in Scott County Park and the Rock Island County Forest Preserve District in Loud Thunder.
In the season that ended this month, 88 deer were harvested in Davenport, 41 in Bettendorf/Riverdale, 41 in Scott County, 35 in Rock Island, 15 in Moline and 42 in Loud Thunder.
"We're at a good maintenance level," Bettendorf Chief Keith Kimball said of the harvest numbers. "The first year (2003), it was 170 some. There's definitely a need. If we skip a year or two, we lose a lot of ground."
According to the Iowa Department of Natural Resources, Iowa's deer herd — if left unchecked — could grow at a rate of 20 to 40 percent each year. At that rate, deer numbers would double in as few as three years.
Urban hunting was highly controversial when it first came to the Quad-City area in 1996 in Scott County. At that time, the deer population in the park had exploded, with an estimated 400 animals in an area capable of supporting only about 150, according to accounts from the time. Advocates said the herd had to be thinned for the animals' own well-being, as food was scarce.
In addition, the deer were consuming the park's grasses and shrubs, reducing habitat and food for other creatures, including birds, they said.
Bettendorf began its hunt in 2003, followed by Davenport in 2004, Rock Island in 2013 and Moline — the latest to approve — in 2017. As in Scott County more than 20 years earlier, there were sometimes-heated arguments on both sides, with advocates saying the population had gotten out of hand and was consuming their landscapes in addition to posing a safety hazard with vehicle crashes. Others just wanted to leave the deer alone.
But the hunts are doing their job, managers say.
In Rock Island, where vehicle safety and browse damage caused by deer eating leaves and twigs were both concerns, Deputy Police Chief Jason Foy said, "I definitely think it's helped."
"Has it greatly reduced the number? Deer have quite a range, and they know Moline as well as Rock Island," he said. "One day you might see 20 and the next day, 50. So it's hard to say. But our deer-vehicle accidents have decreased the last couple of years. So to me, that would say, 'Yeah, maybe we're doing a better job.' "
In Loud Thunder, where hunting began in the mid-2000s in response to a deer density count that was double the carrying capacity of the park and where the browse line in the timber was visible, the hunts have reduced the population to a healthier rate, said Ben Mills, Loud Thunder superintendent.
"We're holding at a healthy level for our carrying capacity," he said. "We don't have an obvious browse line anymore, and we can plant trees and they don't all get eaten. We still lose a few, but it's nowhere near what I heard it was," Mills said, referring to a time before he started with the district.
Statewide, historical perspectives
When European settlers first arrived in the Midwest, white-tailed deer were abundant, but uncontrolled hunting for food and hides rapidly reduced their numbers.
By the late 1890s, deer had been virtually eliminated from Iowa, and deer hunting was made illegal, according to the Iowa DNR.
Re-establishment efforts were made and, by 1936, a conservative estimate was 500 to 700 animals in the state. These numbers grew until deer hunting was reinstated in 1953 and, in 1996, the harvest exceeded 100,000 for the first time.
Then, around the mid-2000s, the population exploded, and the state became more aggressive in getting the numbers under control by targeting does beginning in the 2013-14 season, Tyler Harms, DNR deer specialist, said.
The goal was to return deer population levels to those that existed in the mid-to-late 1990s, and this goal has been achieved, he said.
In Illinois, the approach is a bit different. "Illinois does not try to achieve a certain statewide deer population level," Dan Skinner, forest wildlife program manager with the Illinois Department of Natural Resources, wrote in an email.
Rather, the state looks at deer-vehicle accident rates. Such accidents were peaking in the early 2000s, and a joint task force on deer population control was created by the state general assembly. One of its recommendations was to use deer-vehicle accident rates as an objective for deer population management and the statewide number was set at 161 deer-vehicle accidents per billion miles traveled.
Specific deer-vehicle accident rate goals also were set for each county, with numbers ranging as low as 20 to 1,000 or more, but statewide, it was 161, Skinner said.
This was achieved in 2012 and hasn't been exceeded since, he said.
Statewide in Illinois, the annual deer harvest as held relatively steady in the period from 2013-17, hovering between 144,000 and 155,000.
In Iowa, likewise, annual harvest has been relatively consistent since 2013, Harms said. A sustained harvest of 100,000 is consistent with population goals established by the Iowa Deer Study Advisory Group and is indicative of a stable deer population statewide, he said.
Urban hunts keep deer in check
012319-qct-qca-deerhunt-001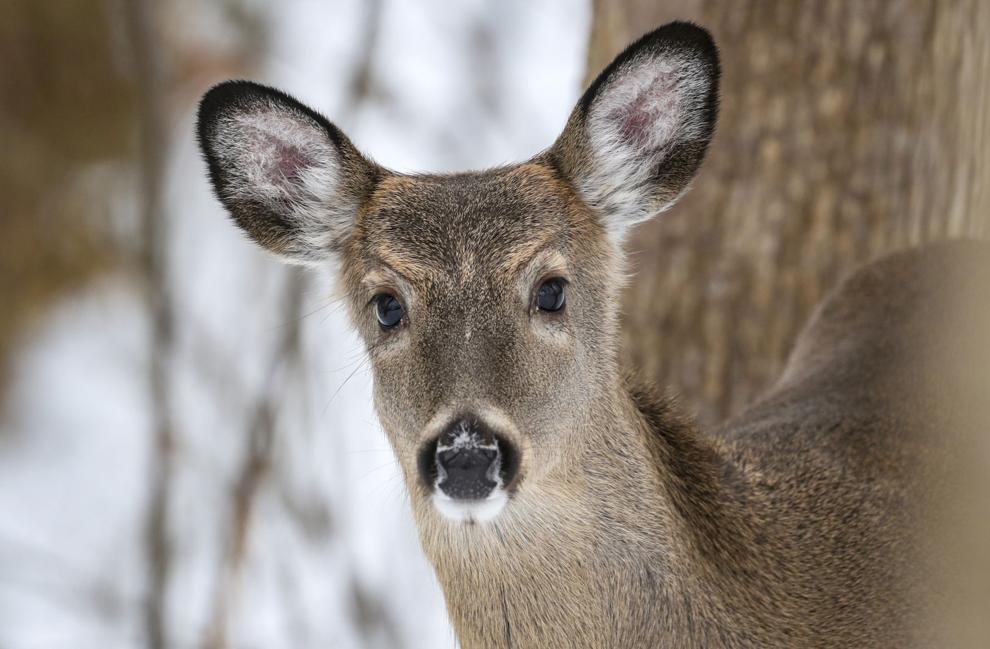 012319-qct-qca-deerhunt-002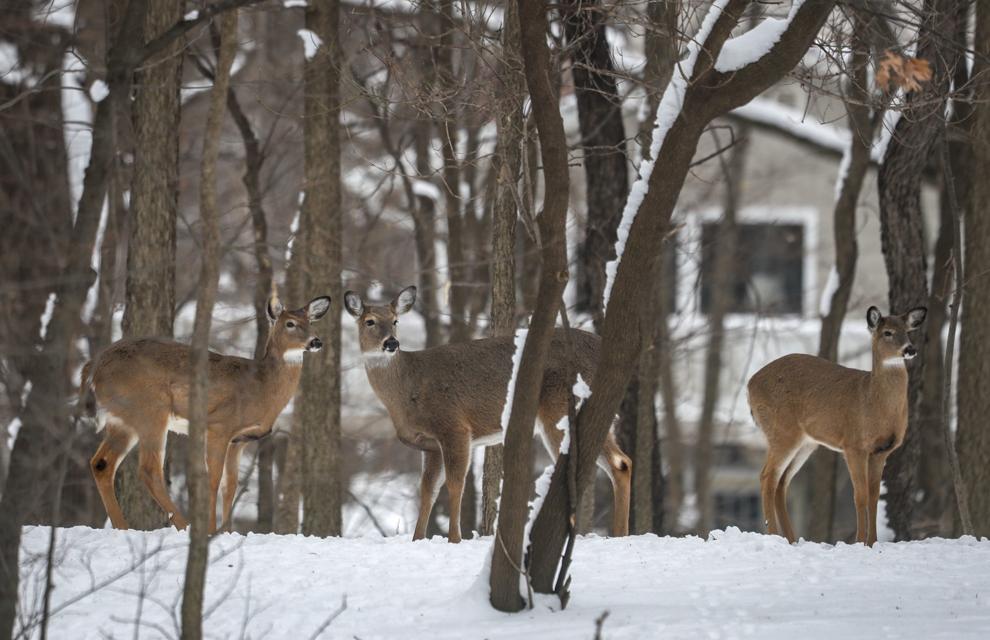 012319-qct-qca-deerhunt-003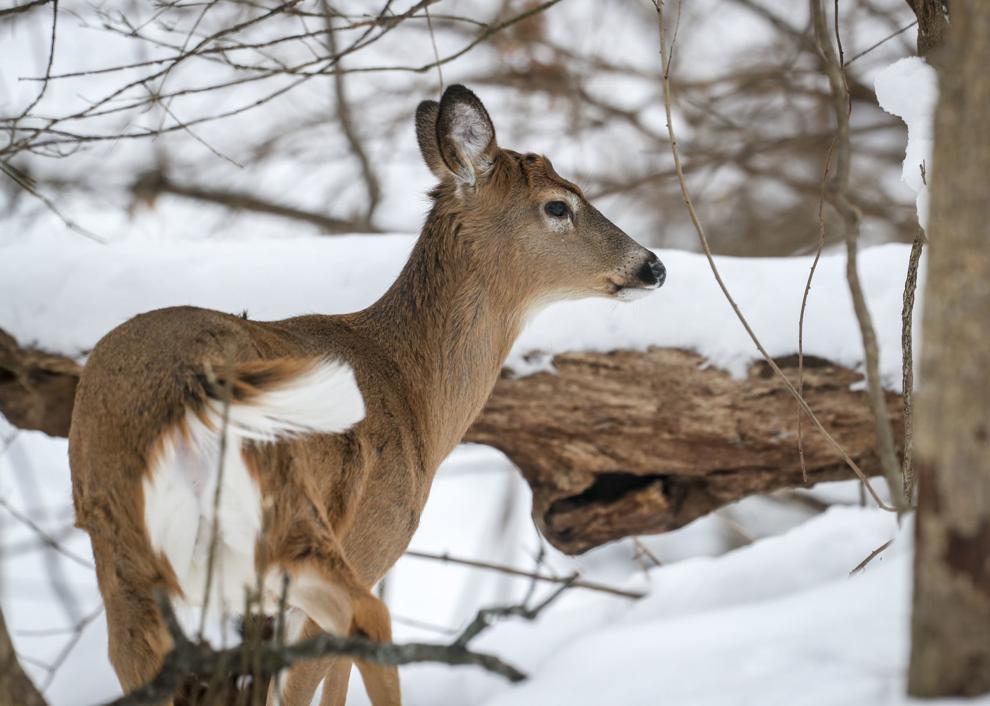 012319-qct-qca-deerhunt-004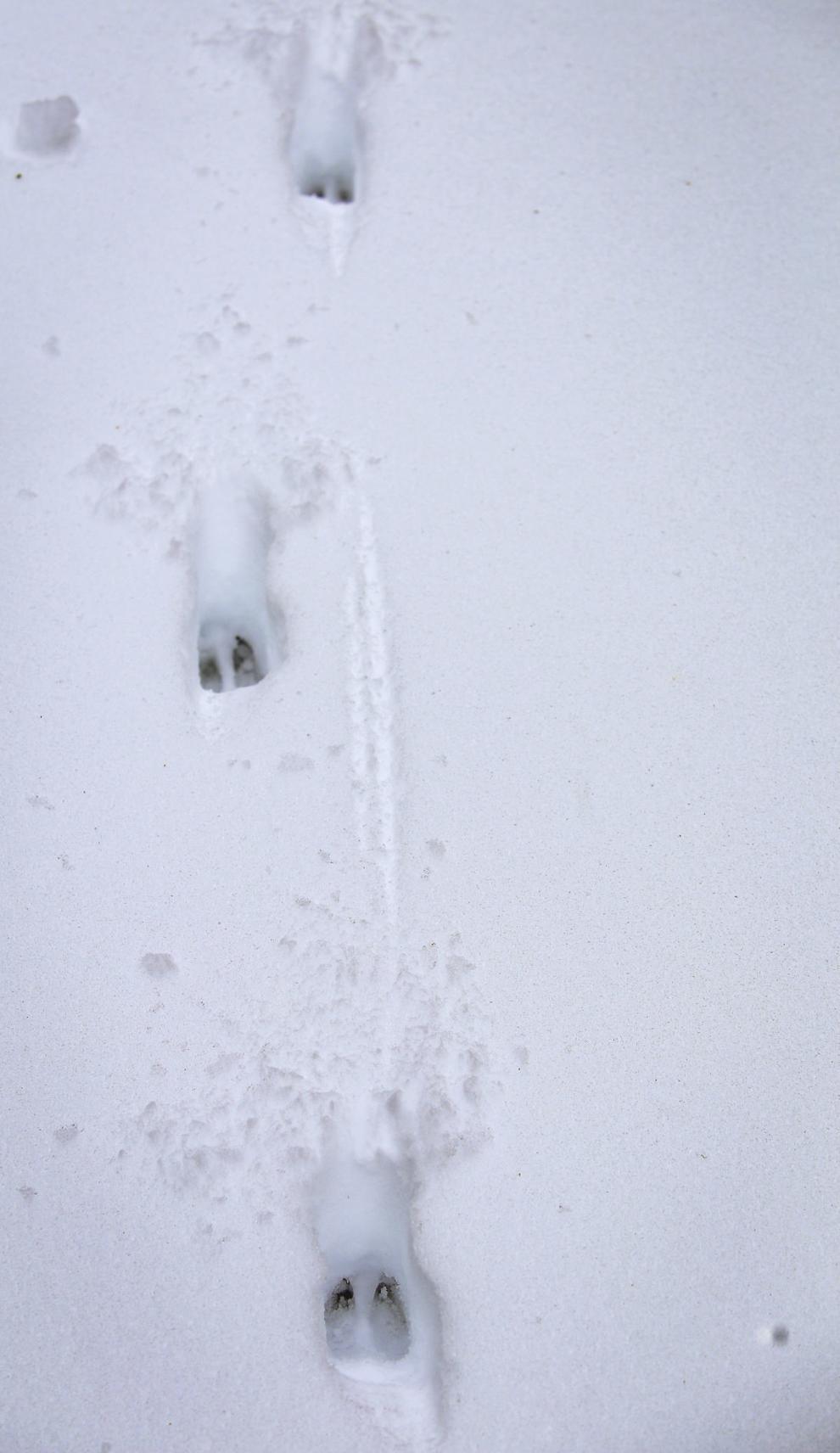 012319-qct-qca-deerhunt-005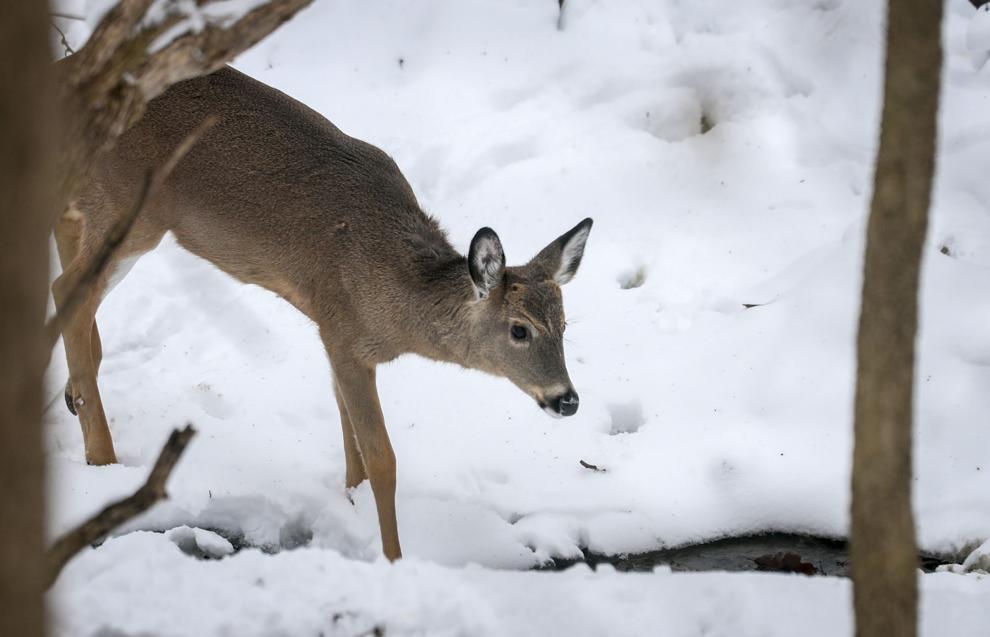 012319-qct-qca-deerhunt-006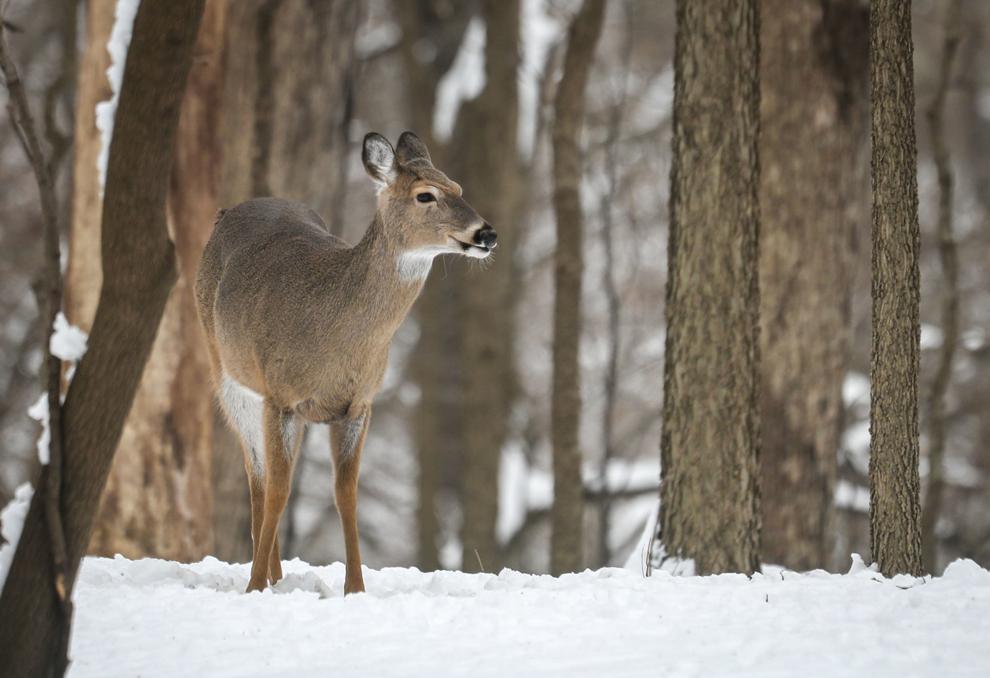 012319-qct-qca-deerhunt-007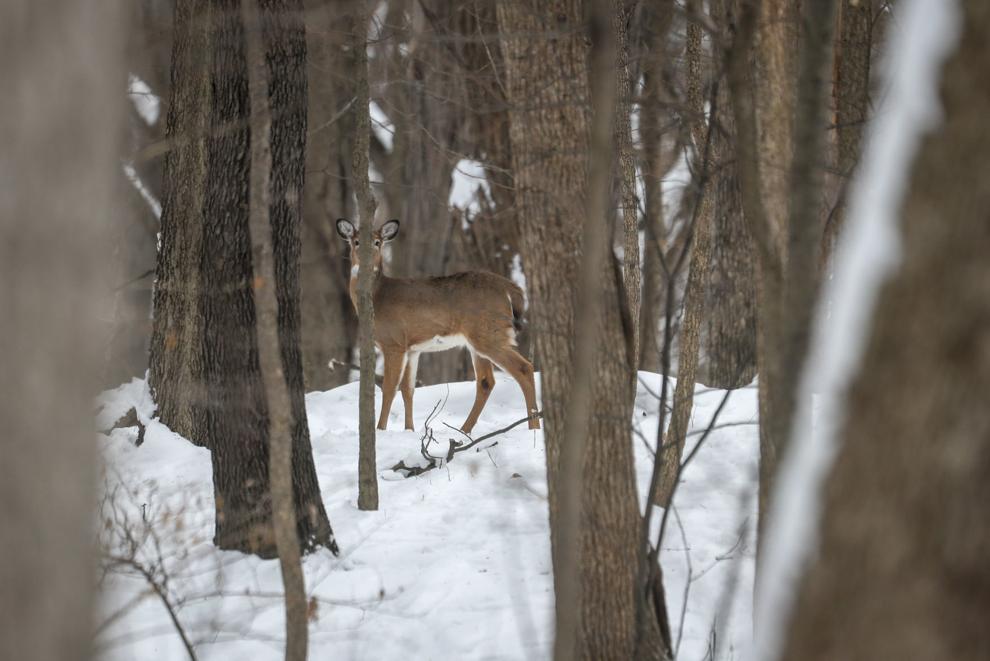 012319-qct-qca-deerhunt-008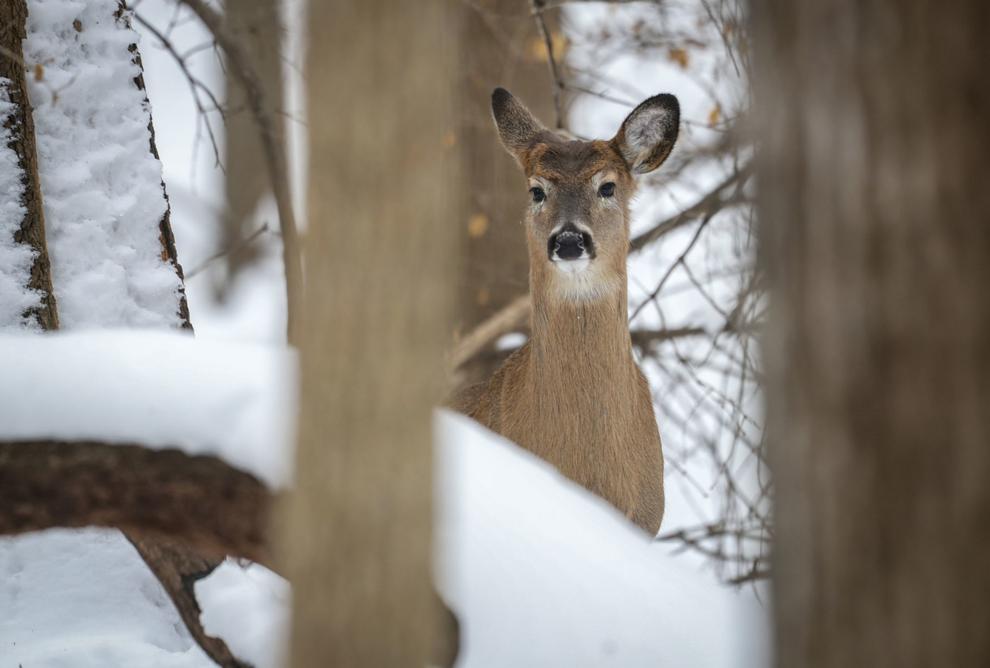 012319-qct-qca-deerhunt-009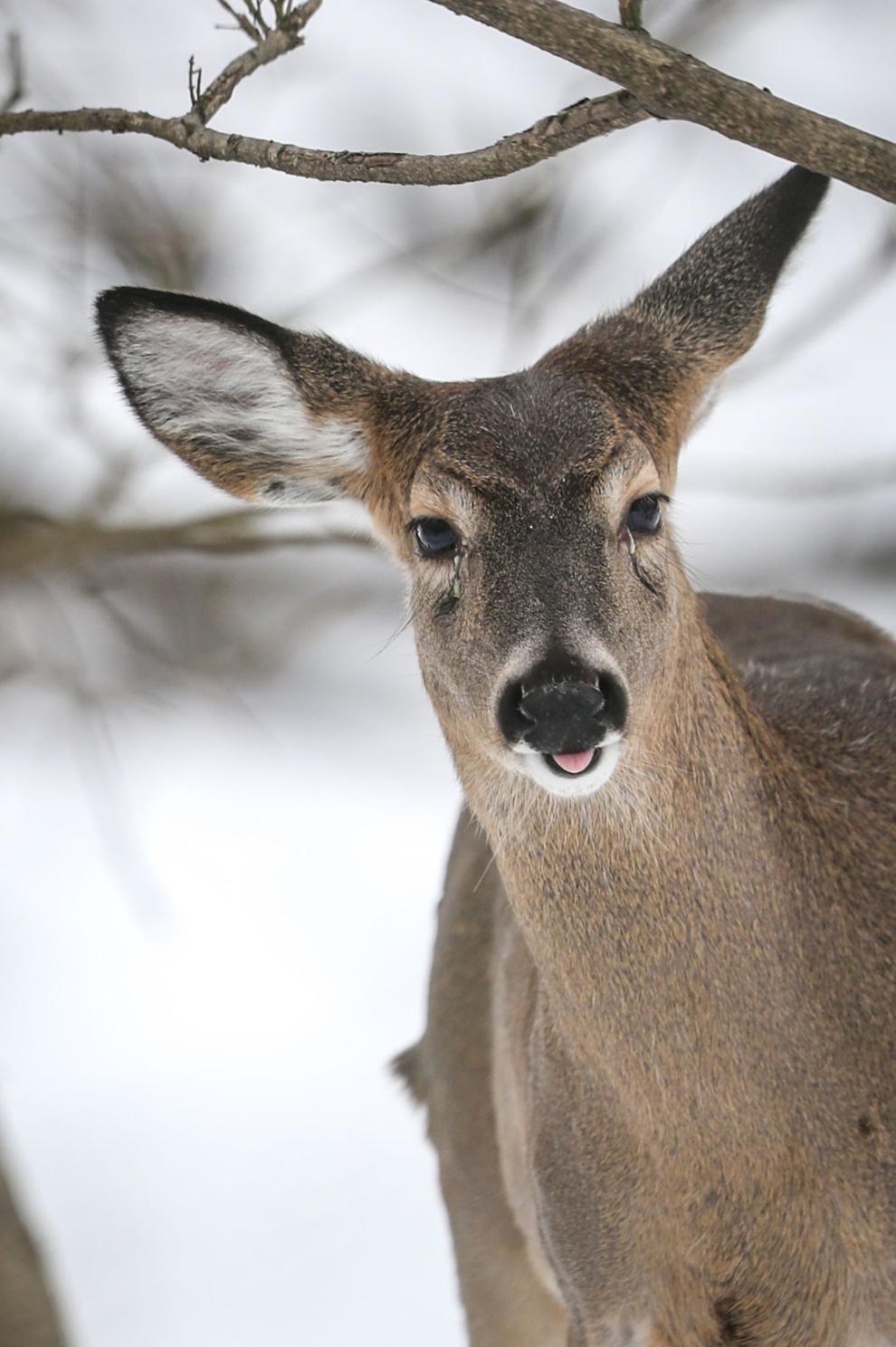 012319-qct-qca-deerhunt-010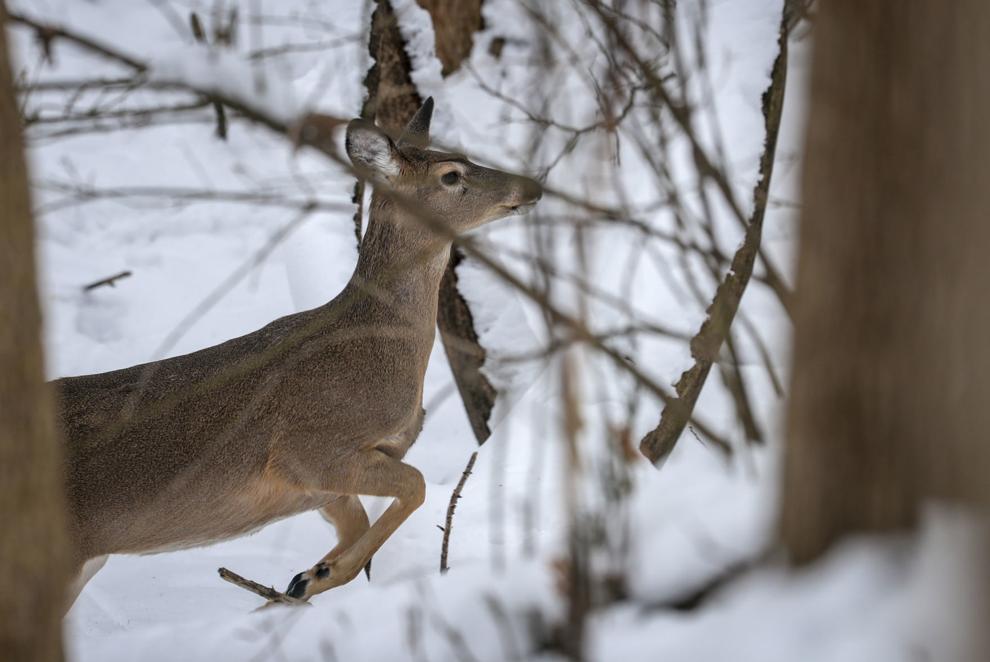 012319-qct-qca-deerhunt-011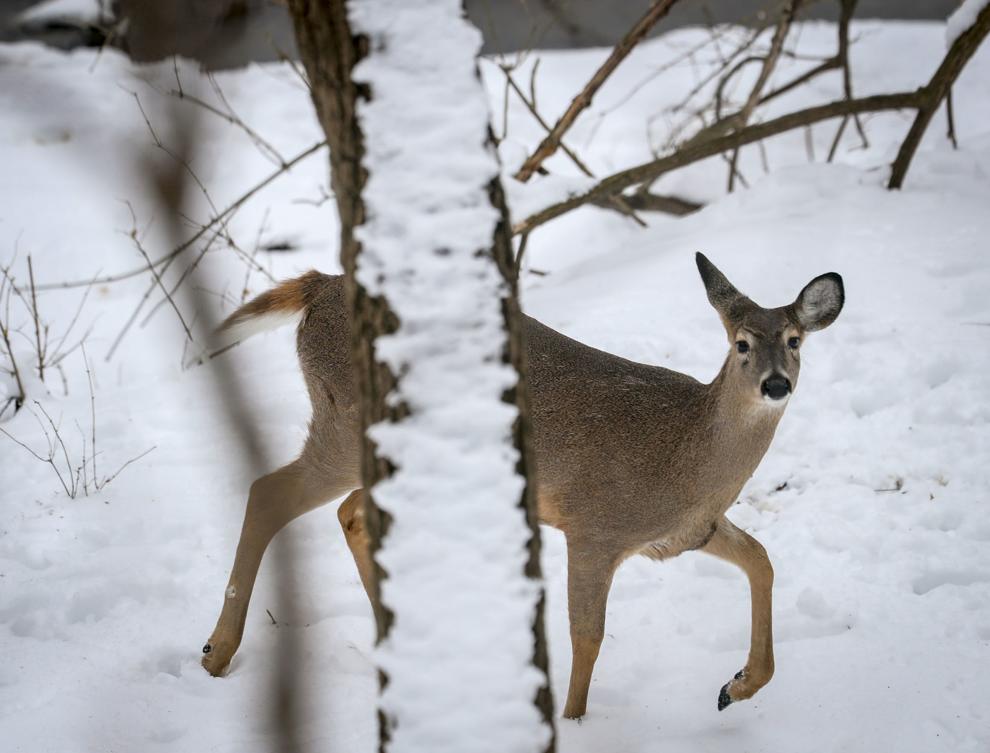 012319-qct-qca-deerhunt-012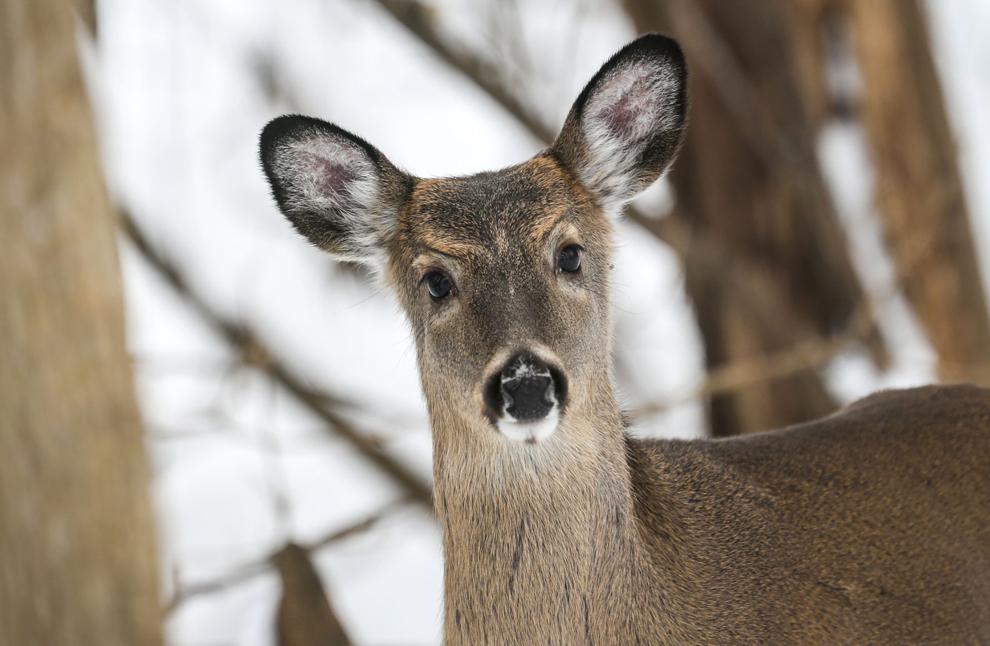 Urban deer hunt data
| Field 1 | Field 2 | Field 3 | Field 4 | Field 5 | Field 6 | Field 7 |
| --- | --- | --- | --- | --- | --- | --- |
| Year | Davenport | Bettendorf | Scott Co. | Rock Island | Moline | Rock Island Co. |
| 2009-10 | 190 | 89 | 21 | | | 31 |
| 2010-11 | 147 | 85 | 30 | | | 34 |
| 2011-12 | 136 | 40 | 23 | | | 46 |
| 2012-13 | 82 | 34 | 21 | | | 37 |
| 2013-14 | 75 | 25 | 16 | 6 | | 35 |
| 2014-15 | 92 | 21 | 21 | 50 | | 37 |
| 2015-16 | 72 | 42 | 11 | 37 | | 40 |
| 2016-17 | 83 | 41 | 11 | 51 | | 42 |
| 2018-19 | 88 | 41 | 41 | 35 | 15 | 42 |
| 2017-18 | 67 | 42 | 13 | 28 | 16 | 41 |