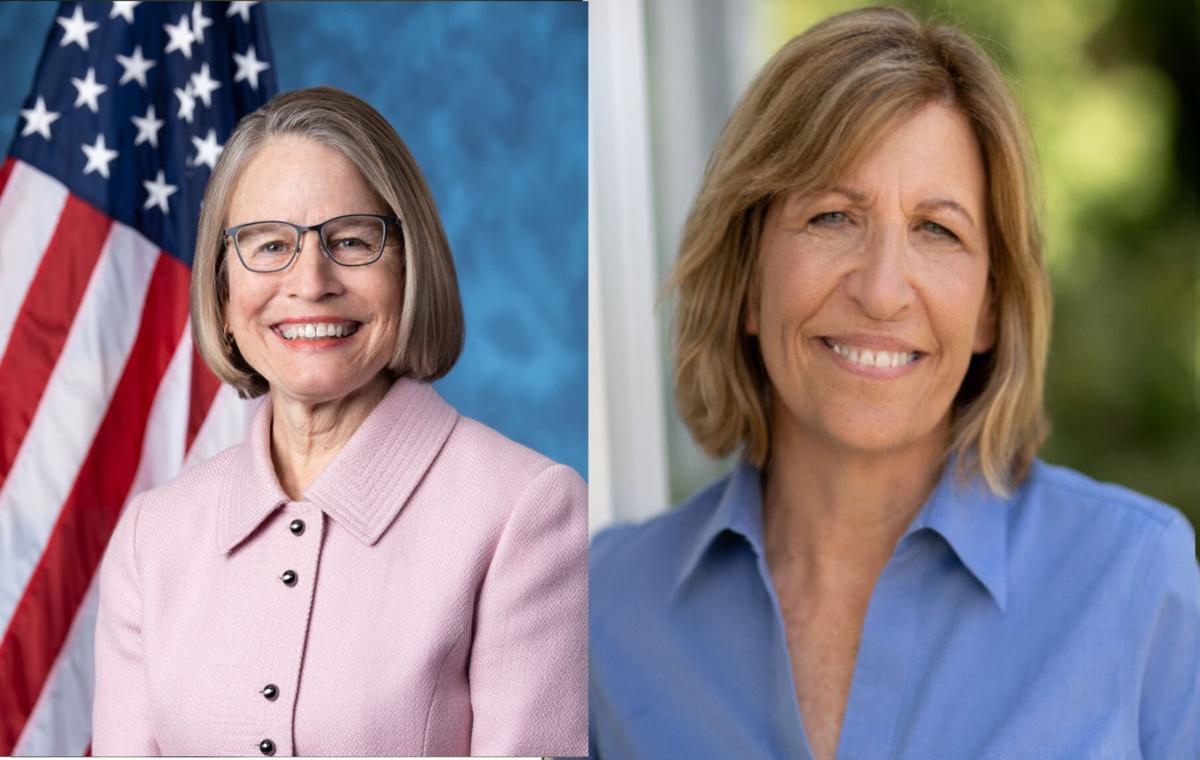 A panel of U.S. House Democrats took a procedural step Wednesday to begin delving into the merits of Democrat Rita Hart's election challenge in Iowa's 2nd Congressional District.
The Committee on House Administration voted 6-3 along party lines to postpone a decision on Iowa Republican U.S. Rep. Mariannette Miller-Meeks' motion to dismiss Hart's election contest, challenging the outcome in the Iowa race.
"The American people deserve to know who actually won this election," said committee chairwoman Zoe Lofgren, D-Calif. "And the people of Iowa's 2nd Congressional District deserve to be represented by that person."
Hart has asked the Democratically controlled U.S. House to investigate and overturn the race that state officials say she lost to Miller-Meeks by six votes out roughly 400,000 cast following a district-wide recount in all 24 counties.
The election is the second-closest out of more than 21,000 congressional elections held in the last 90 years and the closest federal race in the country.
Hart's campaign has identified 22 ballots it has claimed were legally cast but not counted, due to election worker error. Had the 22 ballots been tallied, Hart, of Wheatland, argues she would have won by nine votes.
Miller-Meeks, of Ottumwa, was provisionally seated as a new member of Congress after a bipartisan panel of state officials certified the election results in November. She filed a motion in January to dismiss the case, arguing that "more than a century of precedent" required that Hart exhaust all legal remedies at the state level before taking her case to Congress.
However, the 1969 federal law under which Hart is challenging the election outcome does not require exhausting all state legal challenges, and any ruling by an Iowa court would not be binding on the House. 
Under the U.S. Constitution, Congress has the express authority to judge the "elections and returns" of its members.
"Rita Hart has raised specific, credible allegations that enough validly cast ballots were wrongly excluded in the certified totals to reverse the election's outcome," Lofgren said.
"Today, none of us can state with confidence who actually won this election," she said. "Answering that question is solemn responsibility of this committee, and it is our obligation under federal law and under the Constitution. Our answer must be grounded in hard evidence, not bald assumptions. ... To find the facts, to search for truth and act accordingly without partisan bias of any sort. We can't do that if we don't allow for the evidence to be submitted."
Ranking member Rodney Davis, R-Ill., criticized Hart for "sidestepping" impartial Iowa courts and instead turn to a partisan process to overturn the will of Iowa voters, "because they knew they could not win any other way."
"We already know the outcome of this contest," Davis said. "Congresswoman Mariannette Miller-Meeks won a free and fair election" after a thorough, transparent and bipartisan process that counted and recounted every lawful vote.
"It's in the best interest of taxpayers and the integrity of our election process to dismiss this (election contest) and dismiss it today," said Davis, who introduced a failed amendment Wednesday to grant Miller-Meeks' motion to dismiss the election contest.
Hart has argued that Iowa law does not provide sufficient time to mount an effective challenge in Iowa court and conduct additional recount proceedings to ensure that all legal votes are counted.
The law would have required a panel of judges to rule on challenges within days, sufficient time for judges to review the 22 ballots Hart's campaign has identified, Republicans have argued.
Rita Hart for Iowa campaign manager Zach Meunier, in a statement, welcomed the committee's vote.
"Every legal voter in this country has a right to have their ballot counted and the remedy here is clear — count the ballots," Meunier said.
Alan Ostergren, an attorney for Miller-Meeks, said the congresswoman's legal team will prepare and file an answer to Hart's notice of contest.
"In the meantime, the Congresswoman is focused on serving the needs of her constituents," Ostergren said in a statement. "Rita Hart's contest has no more merit today than it did when it was filed. Her refusal to put her claims before neutral judges in Iowa tells us everything we need to know about the weakness of her case."