ALEXIS, Ill. — A diseased ash tree recently was transformed into a sculpture of a golden eagle just over the Mercer County line, but it bears no relation to the local high school's mascot of the same species.
The prevalence of the birds around Brent McNall's rural home — about 10 miles south of Aledo at the well-traveled intersection of Illinois 135 and Illinois 94 — inspired the creation of the new six-plus-foot fixture. The piece also features carvings of a bear, an owl and a wolf, handiwork of chainsaw artist Fernando "Don" Dulnuan.
McNall commissioned Dulnuan, a Norman, Oklahoma, resident from the Philippines, to renovate trees ravaged by the invasive emerald ash borer, a small, shiny green beetle, about the size of Abraham Lincoln's image on a penny.
"They're dying everywhere, and I hate losing these things," said McNall, a retired tree trimmer and utility lineman for Ameren Illinois, formerly Illinois Power Company. "It's going to be an expense, but I just didn't feel right about cutting them down for firewood; I'm more of a tree lover than a tree butcher."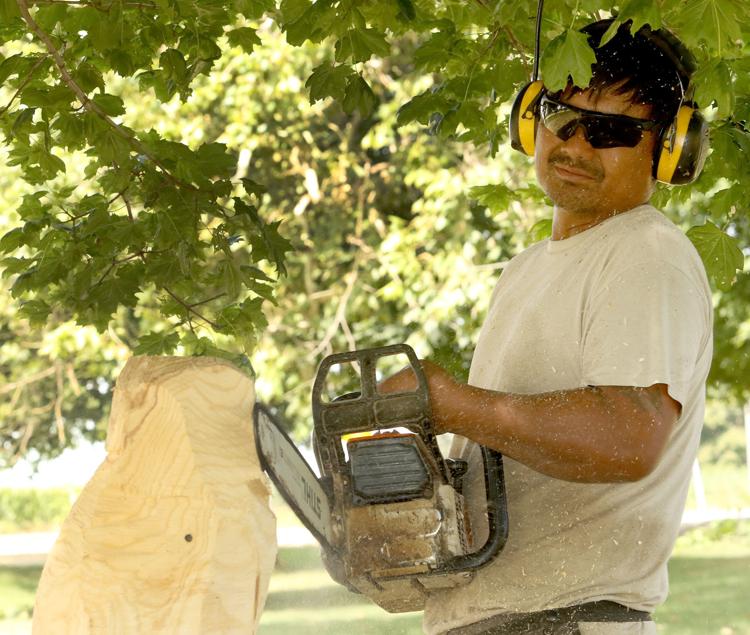 Forestry workers from the city of Davenport began a proactive removal of ash trees on public property last year. After the trees are cut down, some of them are made into milled boards and benches.
It took Dulnuan just eight hours to fashion McNall's eagle, his biggest one yet. The self-taught woodworker, who runs Don's Chainsaw Creations, learned the basics of operating his primary tool from a hardware store employee. YouTube videos, meanwhile, showed him how to whittle.
"I was hooked the first time I saw it," Dulnuan said. "I love wood. … There's something in it that needs to come out."
The main attraction on McNall's front lawn may be the giant sculpture of a hand forming the peace sign gesture. Motorists traveling west on Illinois 135 likely will notice the converted ash tree to their right as they approach the stop sign in front of McNall's home, just north of the Warren County line.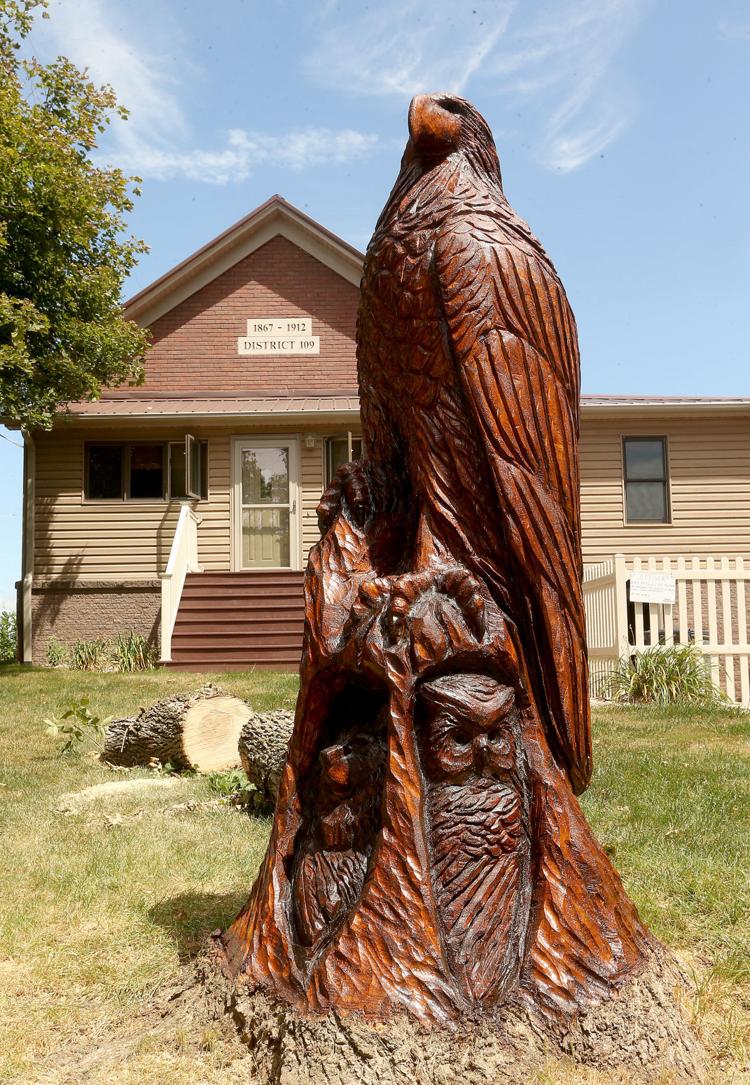 Many passersby pulled over last week, and some of them even hired Dulnuan for similar jobs.
"It just turned out dynamite," said McNall, who regularly greets people with the two-finger peace sign. "There are so many people stopping here to look at this thing I can't even get in my own driveway."
Part of his home was built in 1912 to serve as a schoolhouse. Duck Creek School, which originally opened in 1867 in a different building, closed in 1950. McNall, a bearded and long-haired widower, purchased the site in 1978 and has remodeled it considerably since then. 
After staying here for a little more than a week, Dulnuan hit the road Sunday for his Oklahoma City suburb. The married father of two plans to return in October, though, for more work. Right now, this is Dulnuan's only source of income, and his wife, a U.S. Navy veteran, is disabled.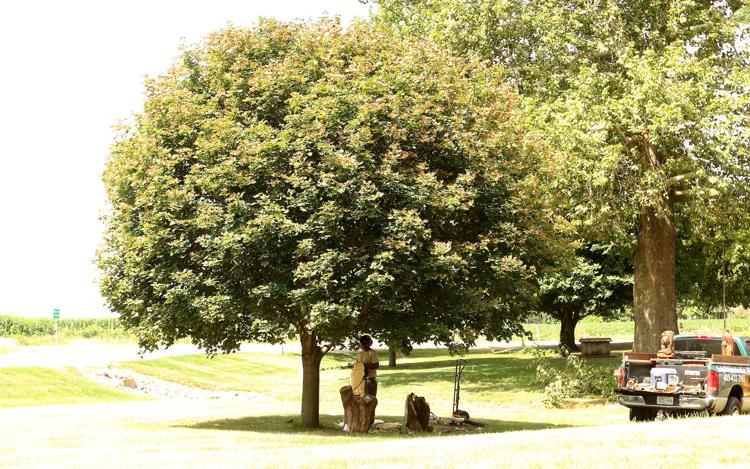 "If I had money, I would just do it as a hobby," he said, noting he has more to learn about the trade. "People here are really nice, and I think there are a lot more customers here (for me) than in Oklahoma." 
McNall, an arrowhead hunter who sports a circular peace sign pendant on a chain around his neck, called the additions to his land gorgeous, "almost as good as a tree." 
Similar to the way he feels about the artifacts he collects, he referred to himself as the "caretaker" of the monumental carvings.
"Those there belong to everybody," he said.
Fernando "Don" Dulnuan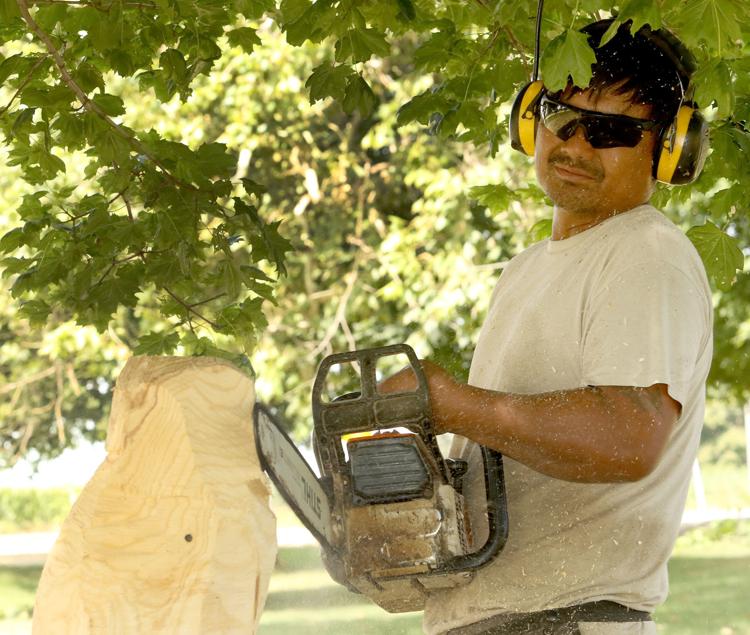 Peace sign sculpture
Brent McNall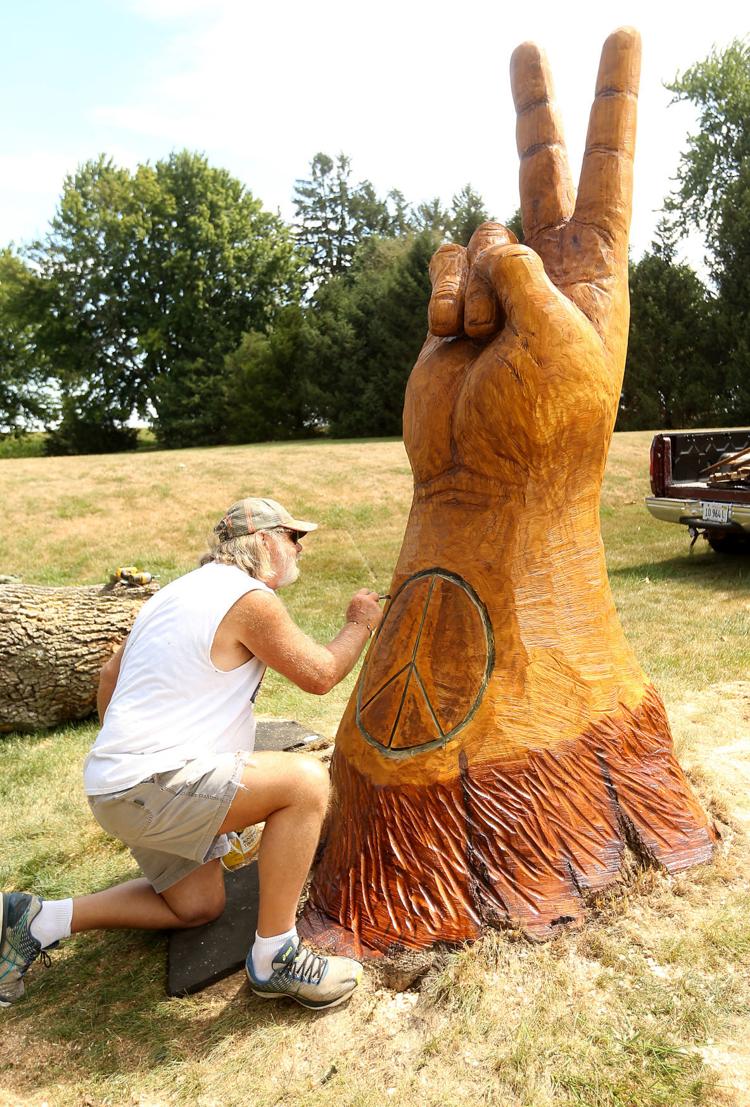 Finished peace sign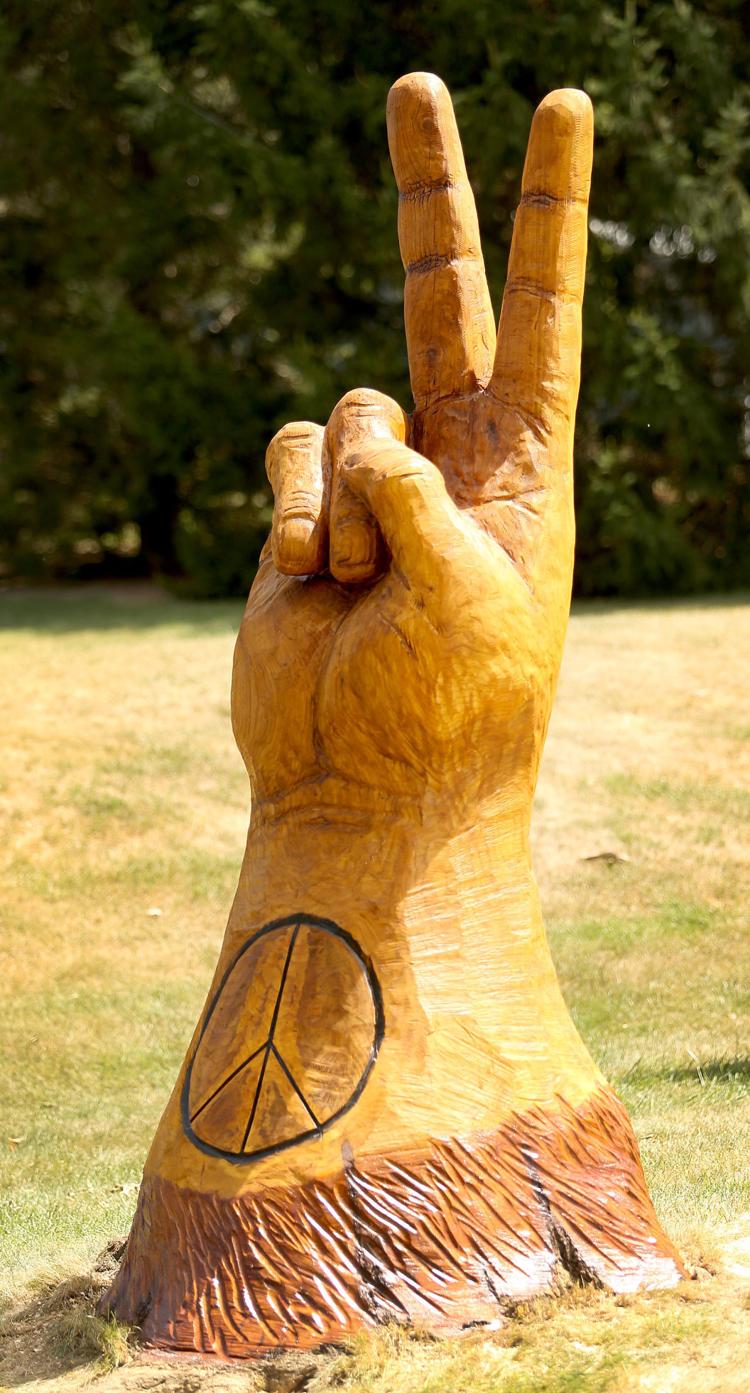 Fernando "Don" Dulnuan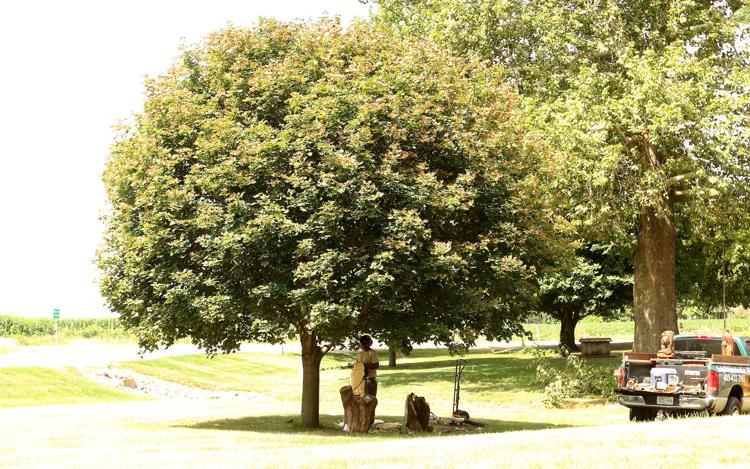 Fernando "Don" Dulnuan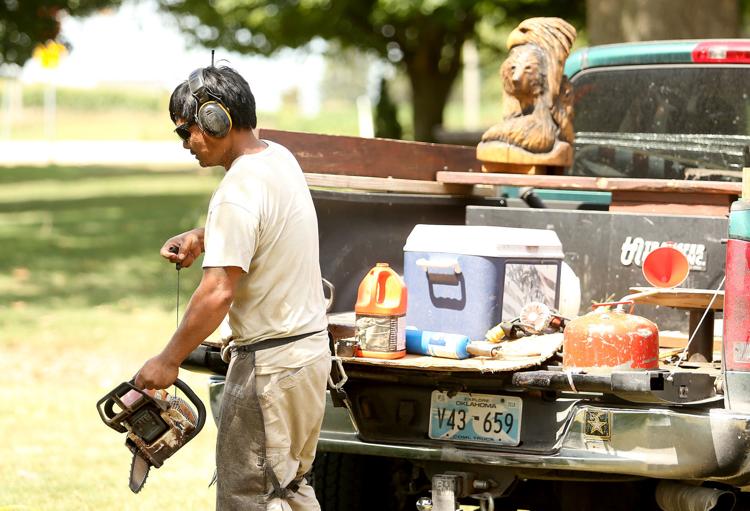 Fernando "Don" Dulnuan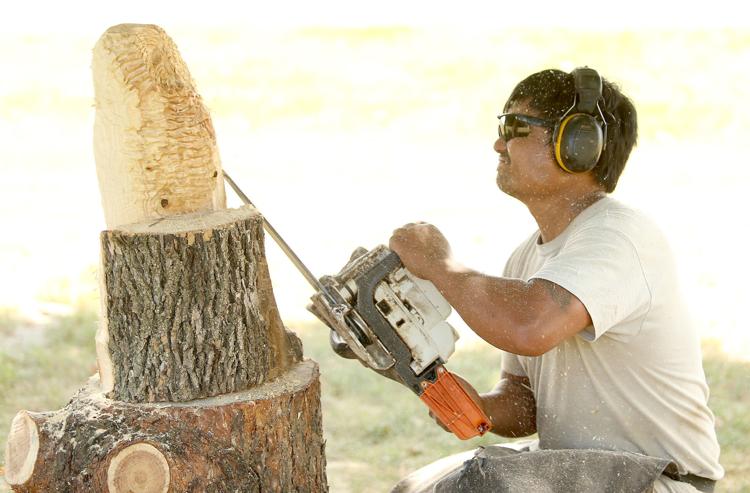 Fernando "Don" Dulnuan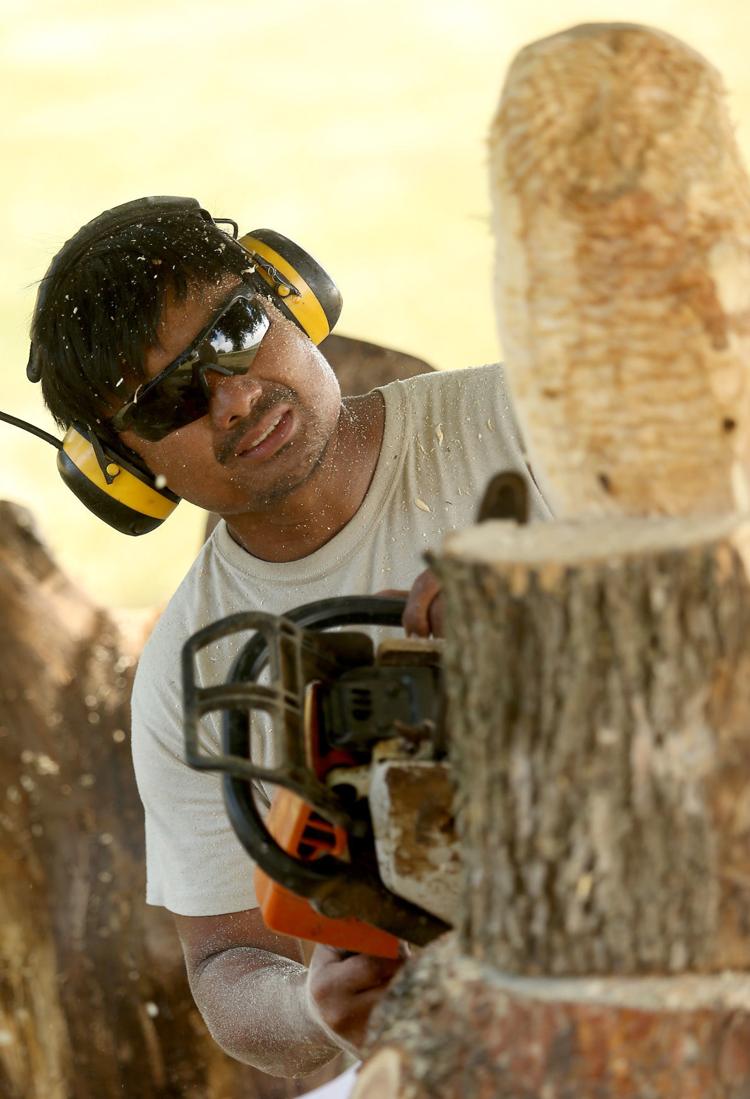 Golden eagle sculpture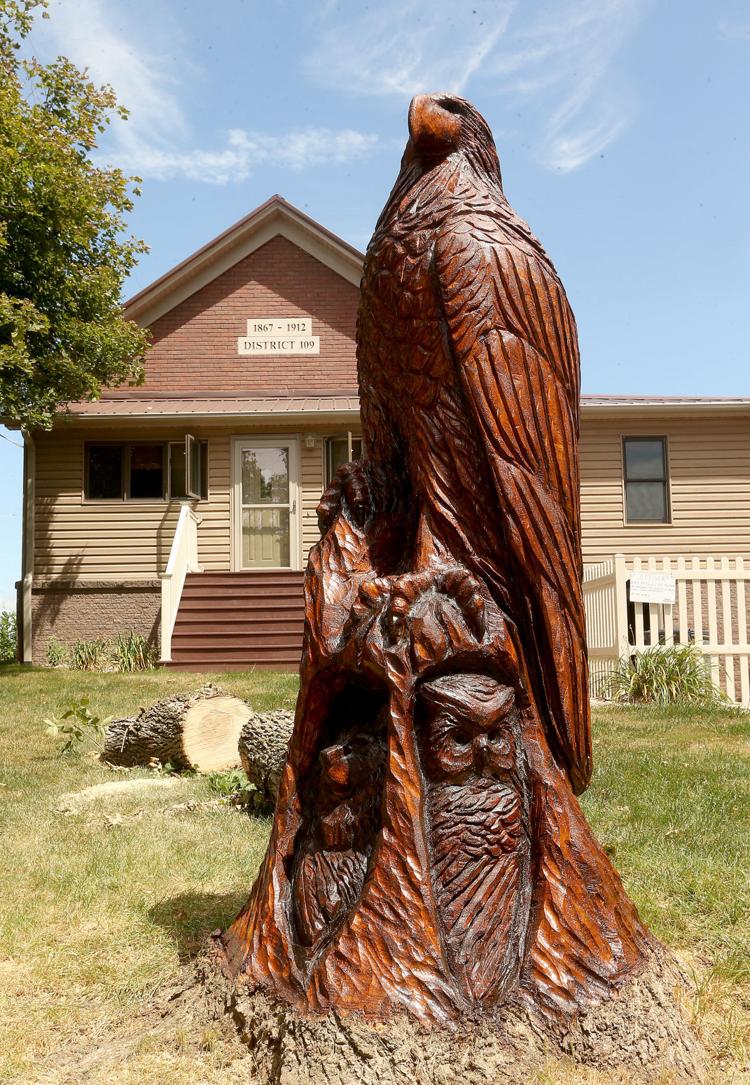 Fernando "Don" Dulnuan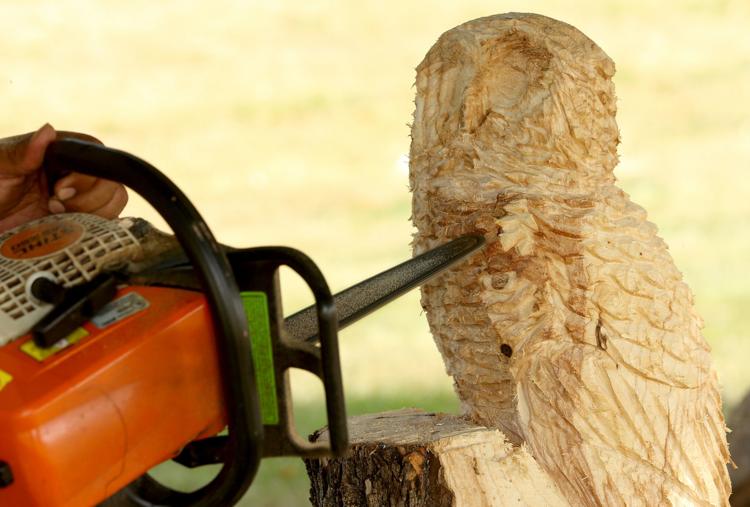 Golden eagle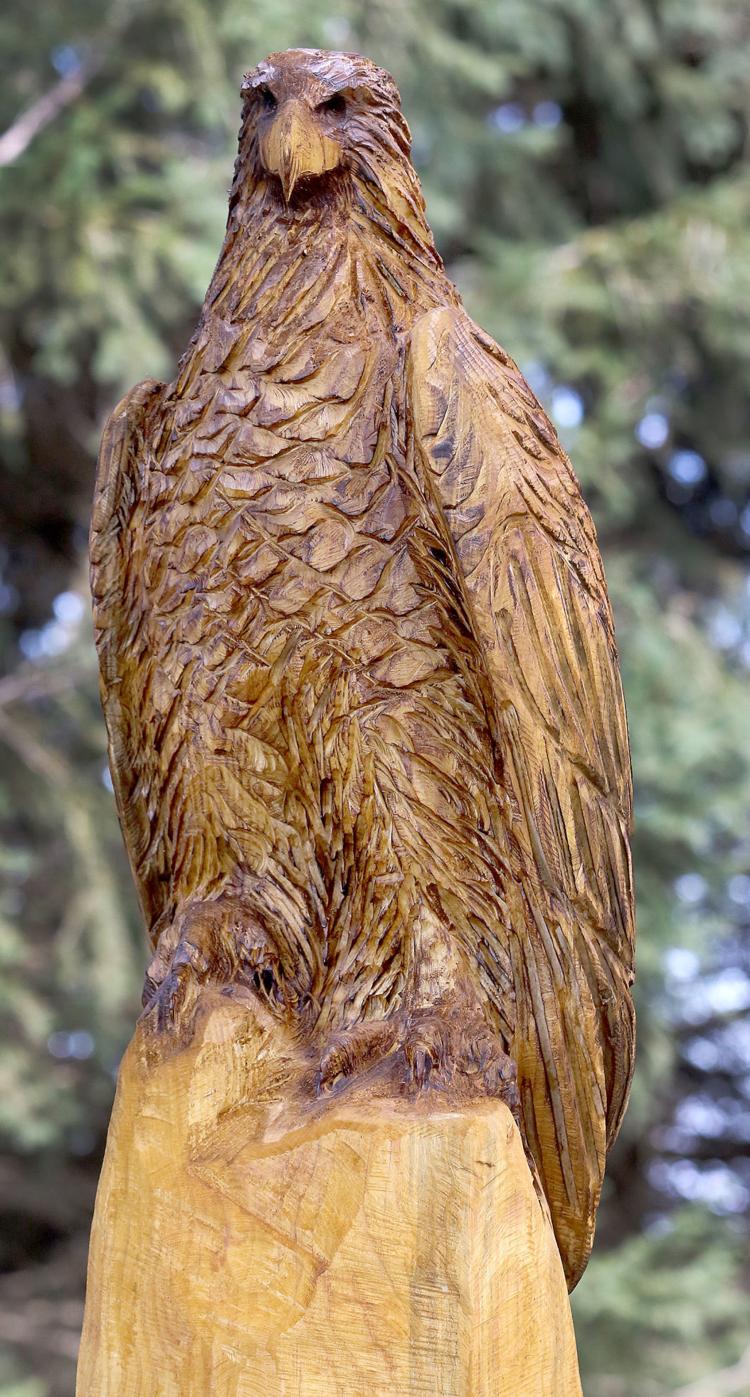 Golden eagle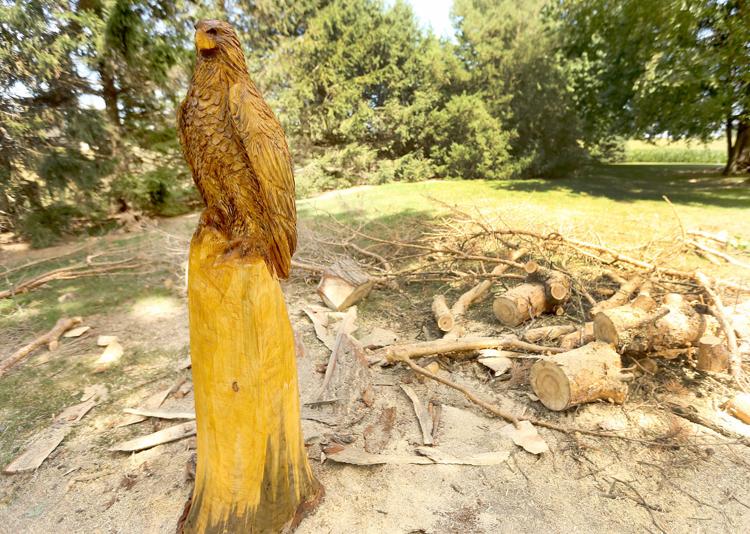 Golden eagle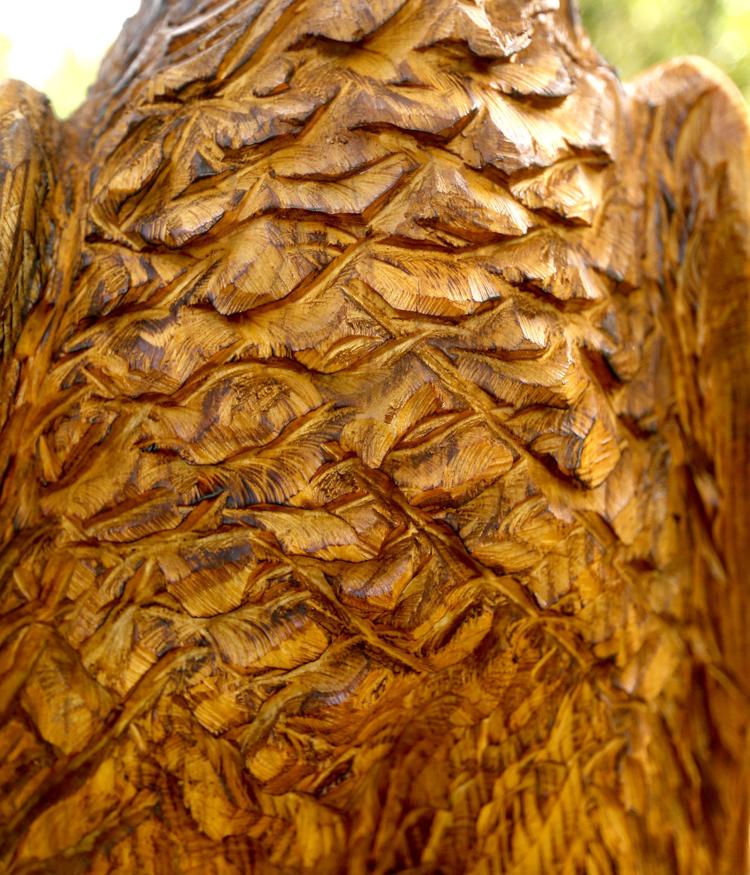 Golden eagle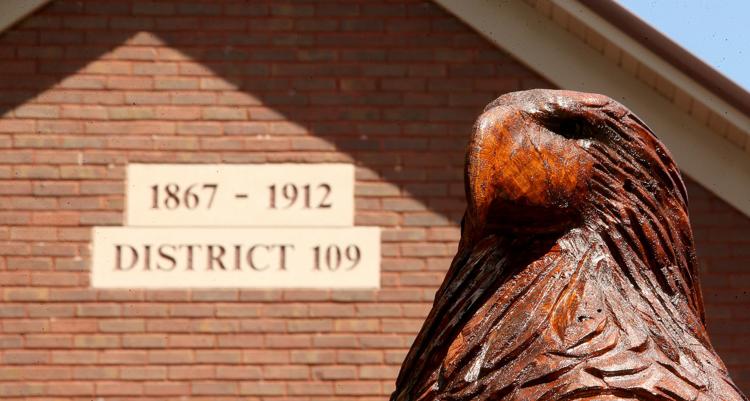 Chainsaw carving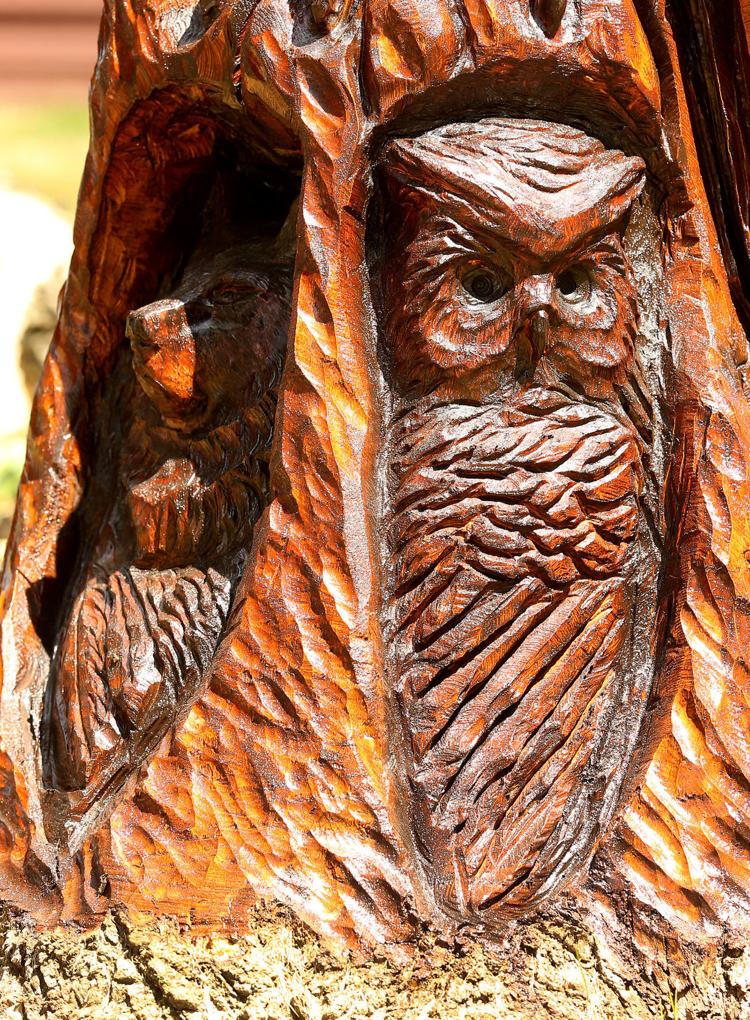 Bear carving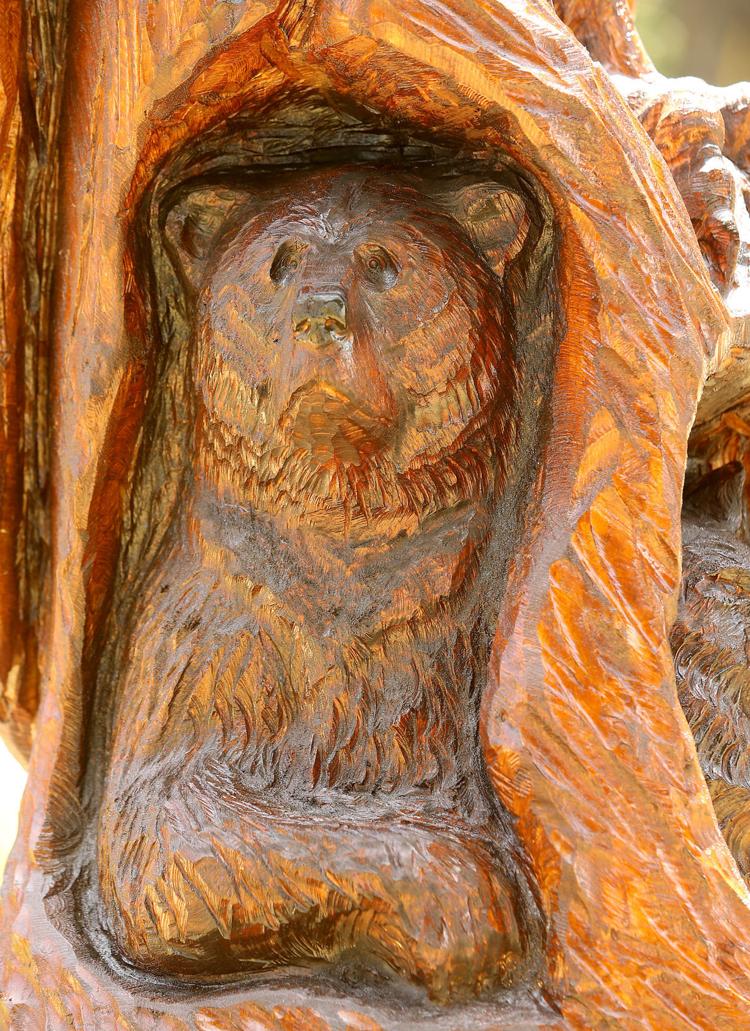 Golden eagle
Wolf carving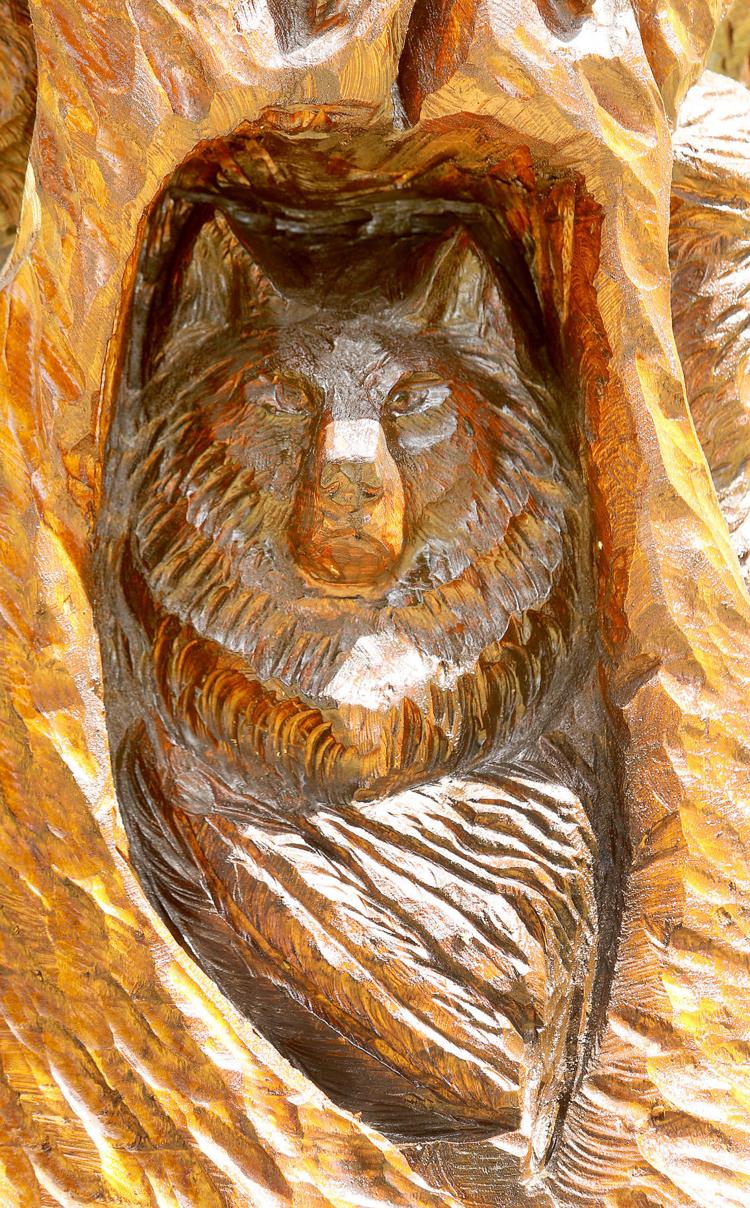 Golden eagle sculpture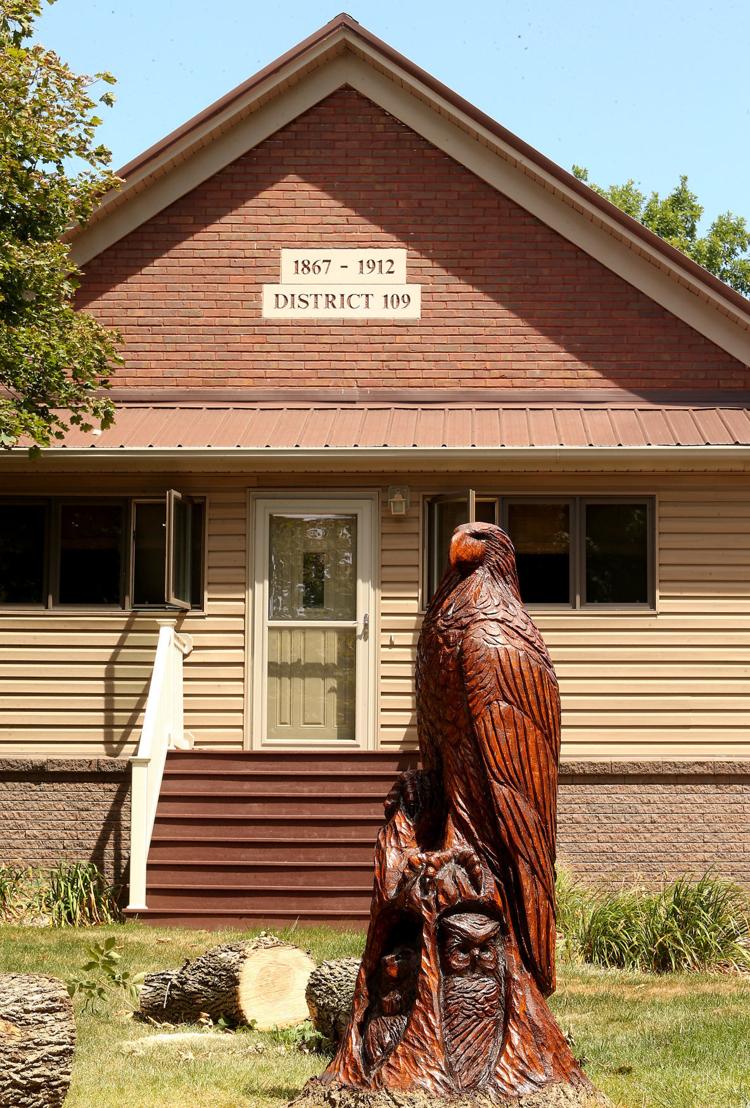 Fernando "Don" Dulnuan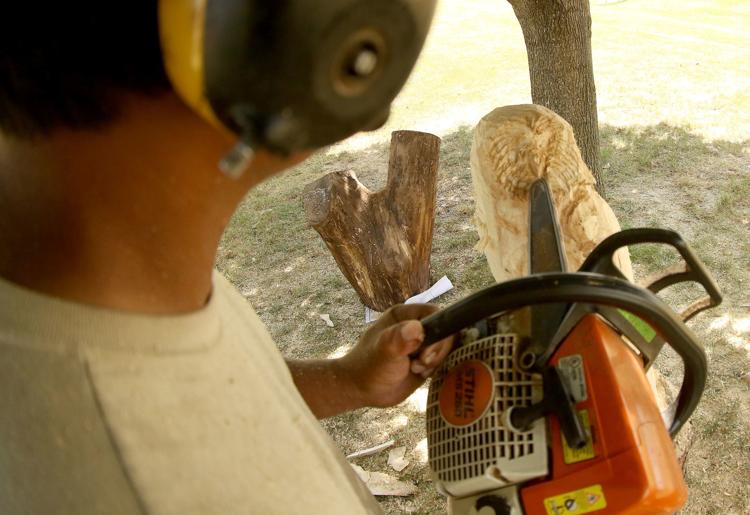 Fernando "Don" Dulnuan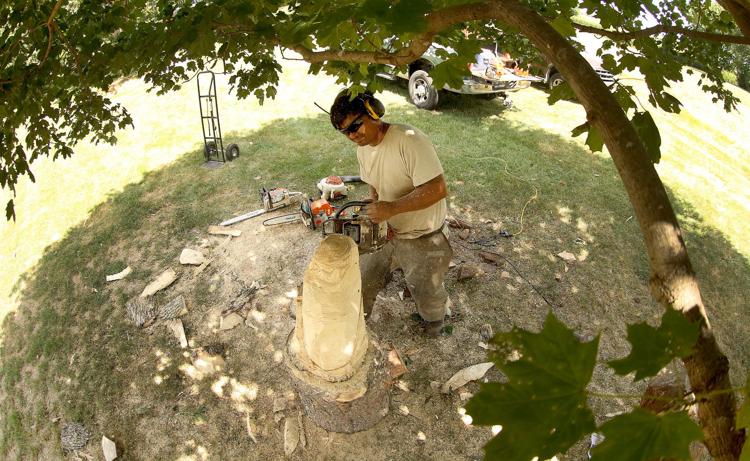 Bear carving