EDGINGTON — It is 10:47 on a sun-kissed August morning, and Glen Cook, a 79-year-old who has the heart and soul of a teenager, is carefully and painstakingly marking the football field at Rockridge High School.
His tools are a length of string, a tape measure, a keen eye and a desire to be perfect. Twenty-first century lasers have no place in his field-painting world. Cook will take 11,000 steps in his four-hour journey.
For 45 years, Cook has been the public address announcer for Rockridge High School football games. For three decades, he and other dedicated souls, including Derek Hilligoss, Dale Mueller and Mike Kramer, have marked the field and painted the end zones for the Edgington school.
Cook is not alone. Every Friday in outposts throughout the Quad-Cities and surrounding towns, Friday Night Lights take center stage, thanks to people like Cook.
Before one snap has been taken, one tackle recorded or one touchdown scored, countless tasks must be completed. Some workers are paid — although the reimbursement is minimal — but many are volunteers, who only want what's best for the schools they assist.
Bringing a high school football game to life is a monumental undertaking.
"High school football does not go without the help of booster clubs and a dedicated group of volunteers.,'' said Joe Conklin, athletic director at Alleman High School in Rock Island. "I'm biased, but we have such an amazing group, many who have been doing what they do for decades. What inspires me is these people give of themselves — without notice — because they care.''
IT DOESN'T COME CHEAP
There are a handful of musts that come with Friday Night Lights.
You have to have officials. People to deal with security, maintenance, transportation and lighting, emergency personnel, concession workers, ticket takers and press box staff all are musts.
Before the gates even open, most schools already have spent about $5,000 for items such as concessions and merchandise, school officials said.
Most prep officiating crews work both the sophomore and varsity games to assist schools with cost, for game uniformity and travel considerations. 
Jason Schroeder, the activities director at North Scott High School in Davenport, said five officials at $145 per night is $725 before any player takes the field. And sometimes mileage must be paid on top of that.
An officiating crew working a United Township High School game in East Moline receives $125 per man for two games.
"Necessary, though,'' Schroeder said of what officials make. "We are blessed with a tremendous group of officials who truly do what they do for the love of the game. They are not getting rich off officiating football, but they are helping the youth of the communities where they work.''
Mark Pustelnik, the athletic director at UTHS, estimated it costs $200 to light a football stadium for two games on a Friday. Depending on brand and style of lights, that cost can vary.
For a North Scott football game, three of the six off-duty Eldridge, Iowa, police officers assigned to the game work from 4:30 p.m. until the night's crowd has safely dispersed, collecting $32 per hour for their efforts. The other three arrive at 5:30 p.m. and serve until the stadium and the school's parking lots are cleared.
The security costs and number of officers assigned vary from school to school, but some spend up to $2,000 per game for security, composed of a combination of school staffers and law enforcement officers.
"They do amazing work,'' Schroeder said of those officers who staff North Scott football games. "Our students and fans are fantastic, but for safety and traffic control, you need a security presence.''
On-site medical staff/ambulance crews can run as much as $200 per game, though some schools — like UT and North Scott — have the service donated.
Transportation is also a cost. Not every school has its home field on site. Assumption High School in Davenport is 1.8 miles from its home field, Brady Street Stadium, but pays $300 for bus travel. That includes the cost of a driver for the night, who takes the sophomore and varsity teams to and from the game.
UTHS is 1.6 miles from its home site, Soule Bowl, and also pays $300 for transportation to and and from each home game.
Assumption, according to Wade King, the school's athletic director, pays $2,500 per game to use Brady Street Stadium. The school receives no concession revenue and must pay security costs.
"It's kind of tough out of the gate,'' King said.
Most schools have athletic trainers on site. Most are paid by the company the school contracts with. Some schools have doctors who donate their time on Friday nights to assist with medical issues.
"Football is a revenue sport, but I don't think everyone realizes what goes into making it work,'' Schroeder said. "We are so fortunate to have peopple willing to give back to make it all work.''
UNSUNG FRIDAY NIGHT HEROES
The gleam of Friday Night Lights would fade to dark if not for those willing to freely give of their time.
On Friday, Sept. 13, the Moline Maroons will play host to the Rock Island Rocks, renewing the oldest football rivalry in the state of Illinois.
What game-goers will not see is the volunteers stocking the concession stands at Moline's Browning Field earlier in the week. They will not witness Moline Booster Club members — with the help of district staffers Matt Jasper and Randy Jasper, a father-son duo — painting the huge "M'' at the center of the Browning Field turf. The cost of that work is picked up by the booster club.
At most high schools, you will not see the people who arrive early, sometimes two hours before the 5 p.m. sophomore game kickoff, to make sure concessions are in order, ticket booths are prepped, merchandise tables are filled, and programs — in Moline's case, furnished by the booster club — are ready for distribution.
Fans will see volunteer concession workers, end zone filmers, merchandise sellers, ticket sellers and takers, chain gang members and parking lot attendants, but they will not see scoreboard operators, public address announcers, clock keepers, spotters and statistic keepers.
For schools in Iowa and Illinois, the norm is between 40 and 60 volunteers giving of their time and effort to make a high school football game come to life.
"Minimum of 40, and there can be more,'' said Jamie Lewis, who for years guided the fortunes of the Moline Booster Club. "And there is Signup Genius we also draw from, where people volunteer. It takes many to make it all come together, but the rewards are worth it. Some you see; some you don't; but everyone is working for the same cause. It gives people a chance to help out their children and their school, be involved, and have a positive impact on the community.''
Pustelnik, Conklin, Lewis and Schroeder said there would be no Friday Night Lights without high school booster clubs.
"Phenomenal is what I call ours,'' Pustelnik said. "I don't want to speak out of turn, but it's that way everywhere. I'm just fortunate I get to see firsthand how great ours is. Amazing bunch of people.''
For Cook, there is one reason he spends several hours a week making sure a high school football field looks just right.
"Kids,'' he said, getting emotional. "They are amazing. I love them. They do some amazing things, and they are our future. If you ask others, they will tell you the same thing. You know, when the day comes that it's my time to go, I hope it's out there, just as I finish marking the field.''
And that's why Friday Night Lights are special.
Photos: Friday Night Lights
083019-qct-spt-Friday-night-lights-005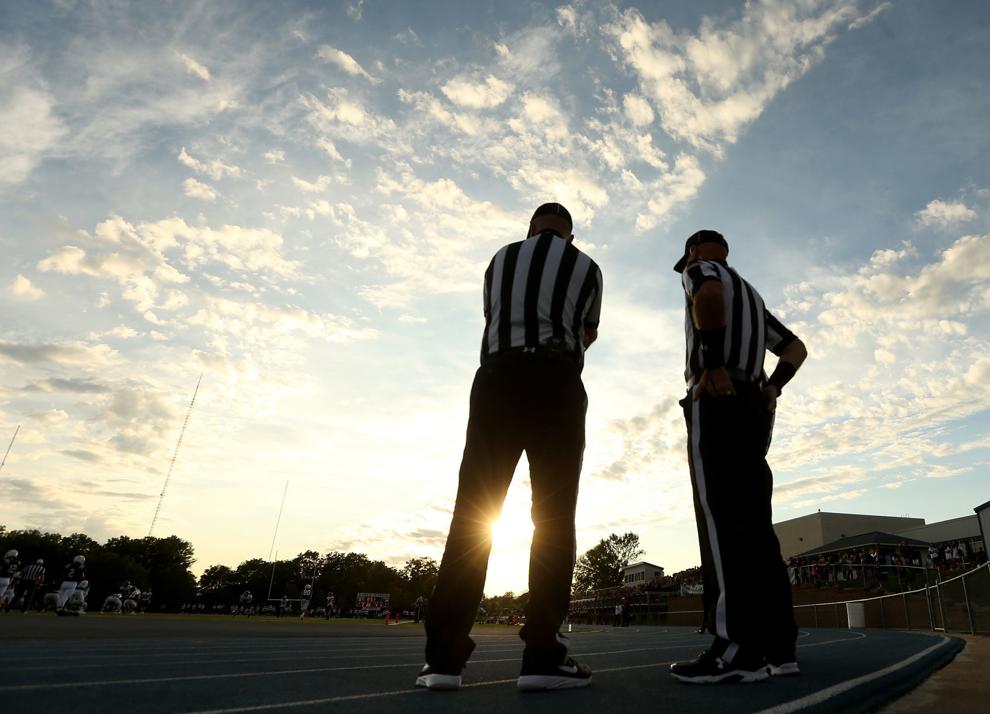 083019-qct-spt-Friday-night-lights-004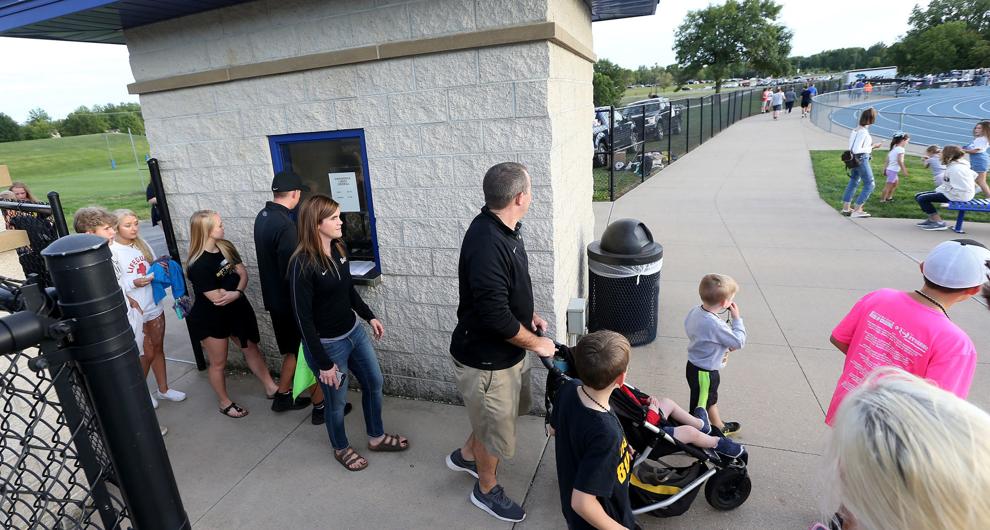 083019-qct-spt-Friday-night-lights-002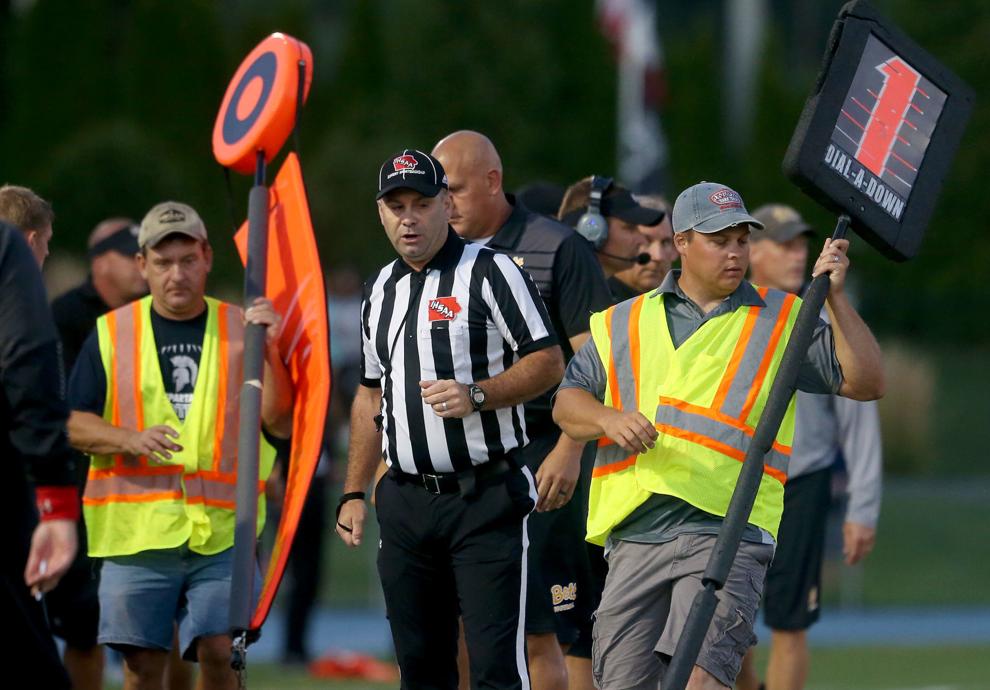 083019-qct-spt-Friday-night-lights-001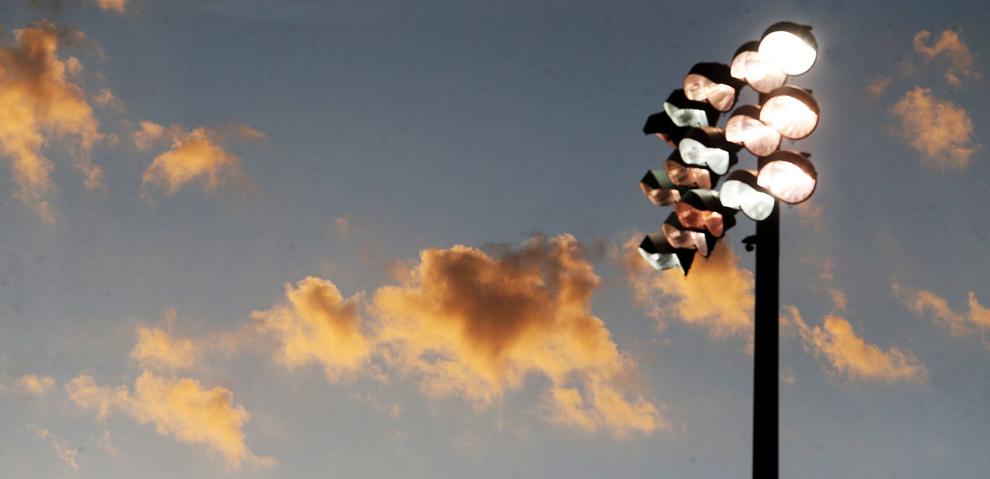 083019-qct-spt-Friday-night-lights-003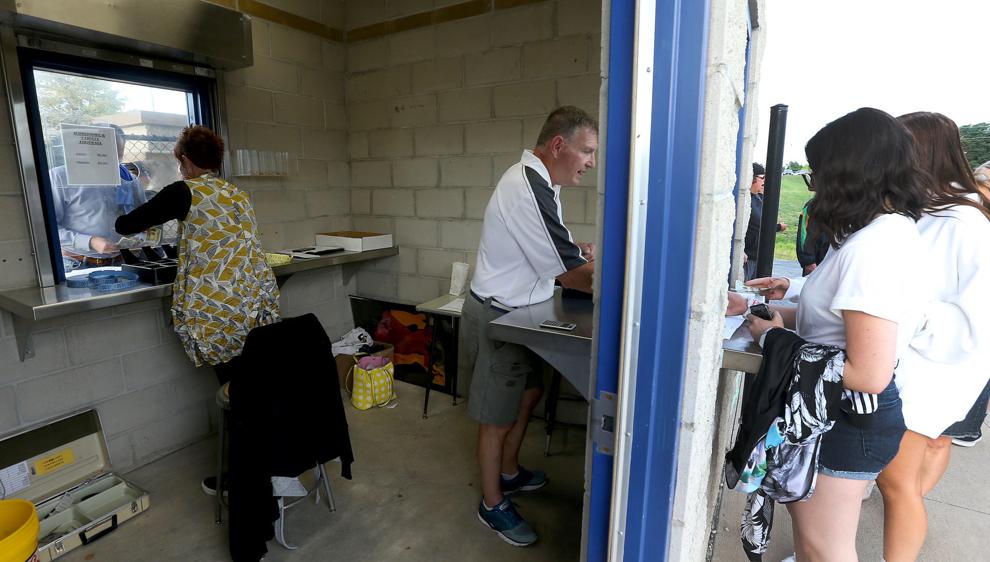 083019-qct-spt-Friday-night-lights-006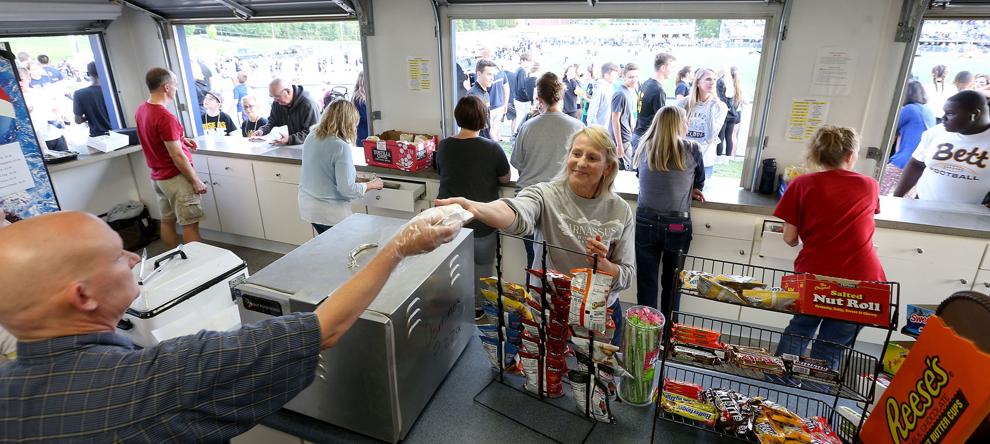 083019-qct-spt-Friday-night-lights-007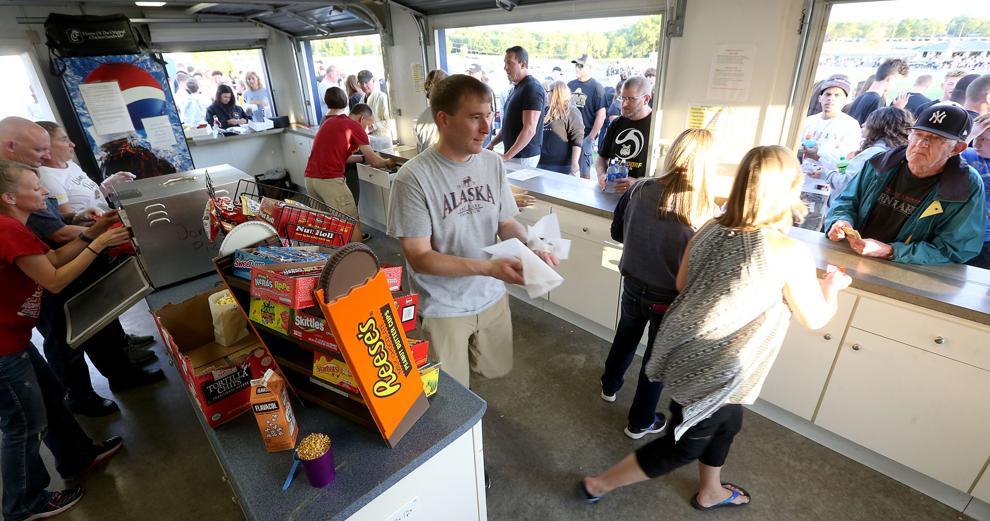 083019-qct-spt-Friday-night-lights-008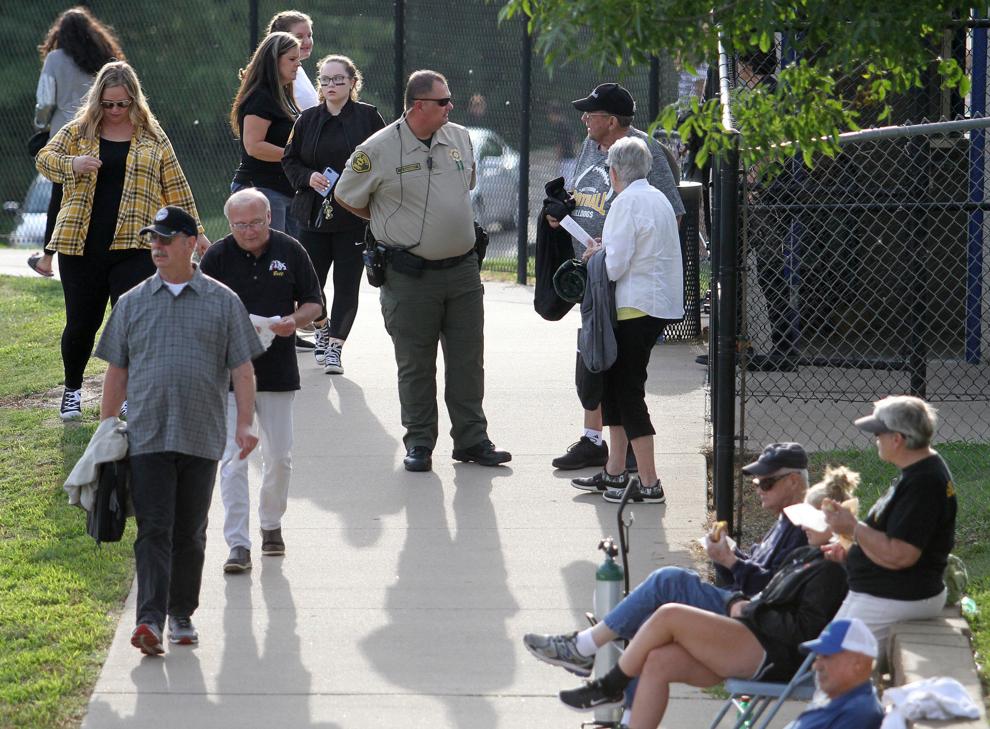 Friday Night Lights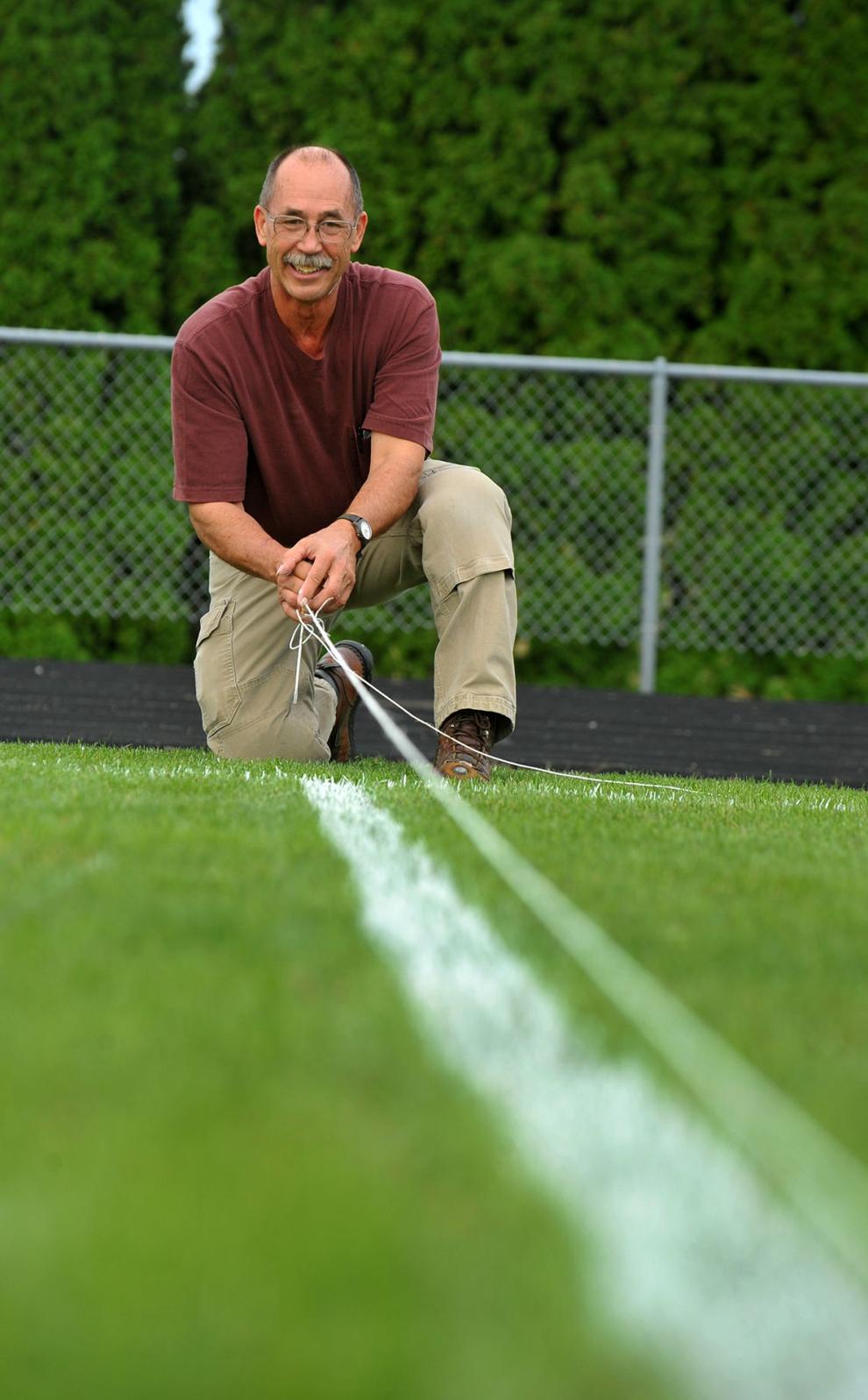 Friday Night Lights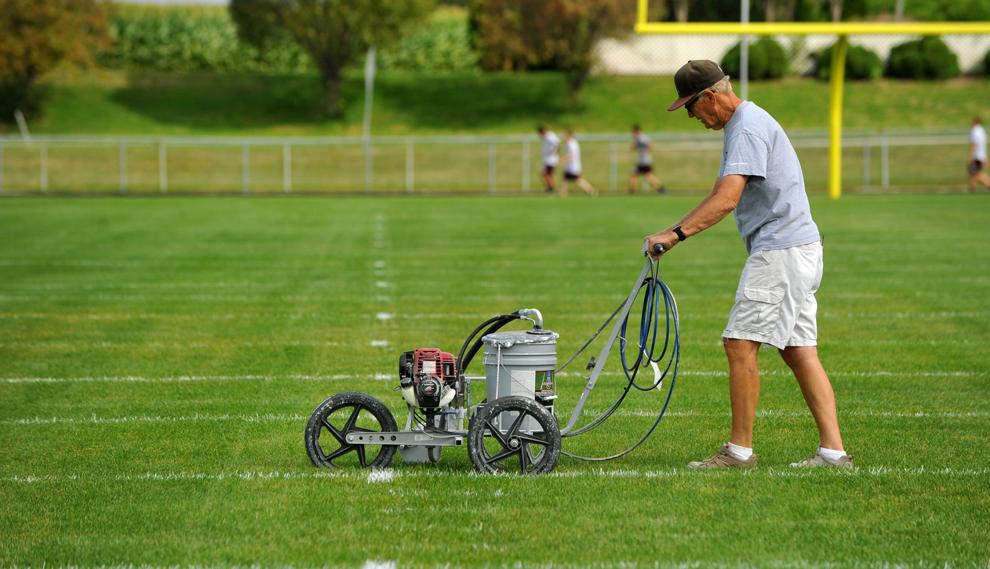 Friday Night Lights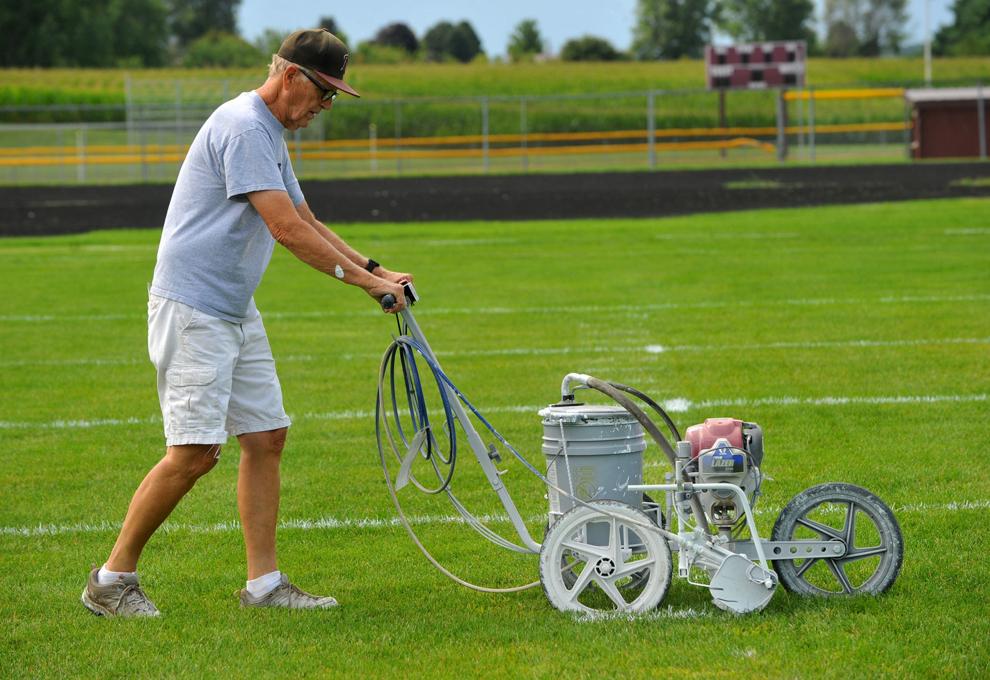 Friday Night Lights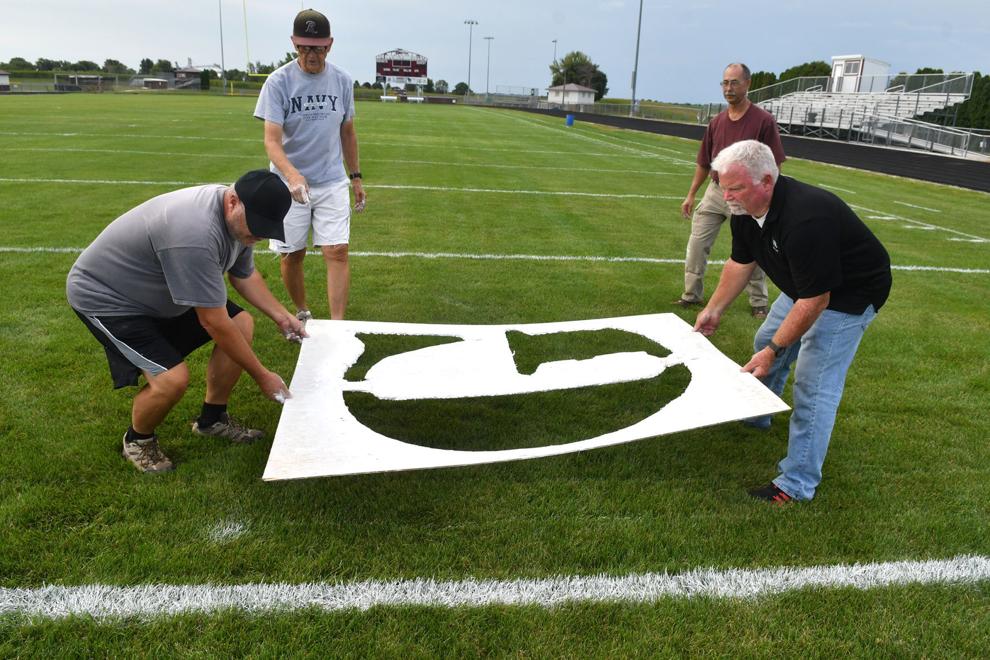 Friday Night Lights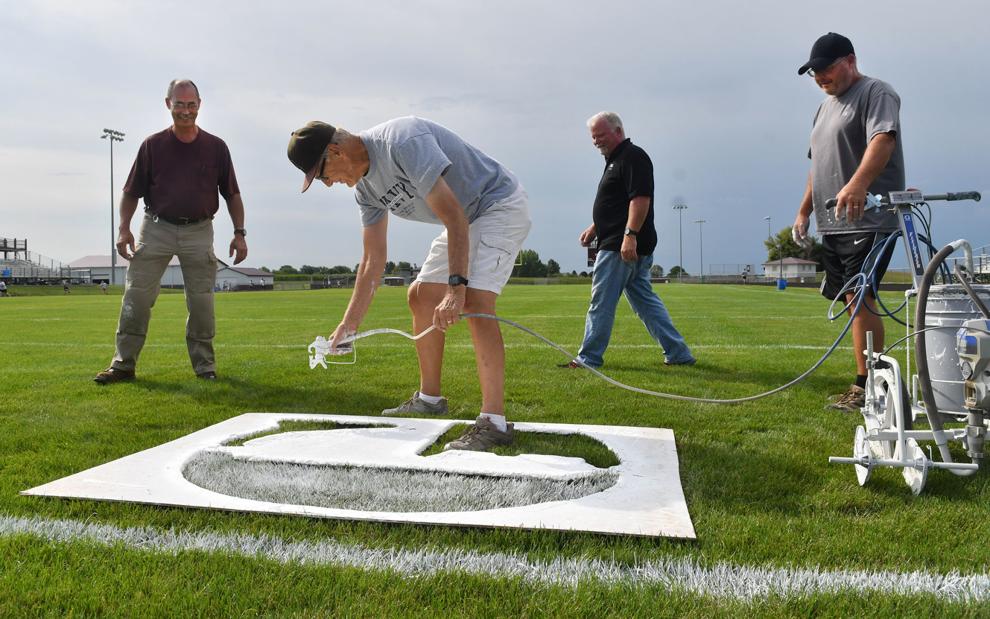 Friday Night Lights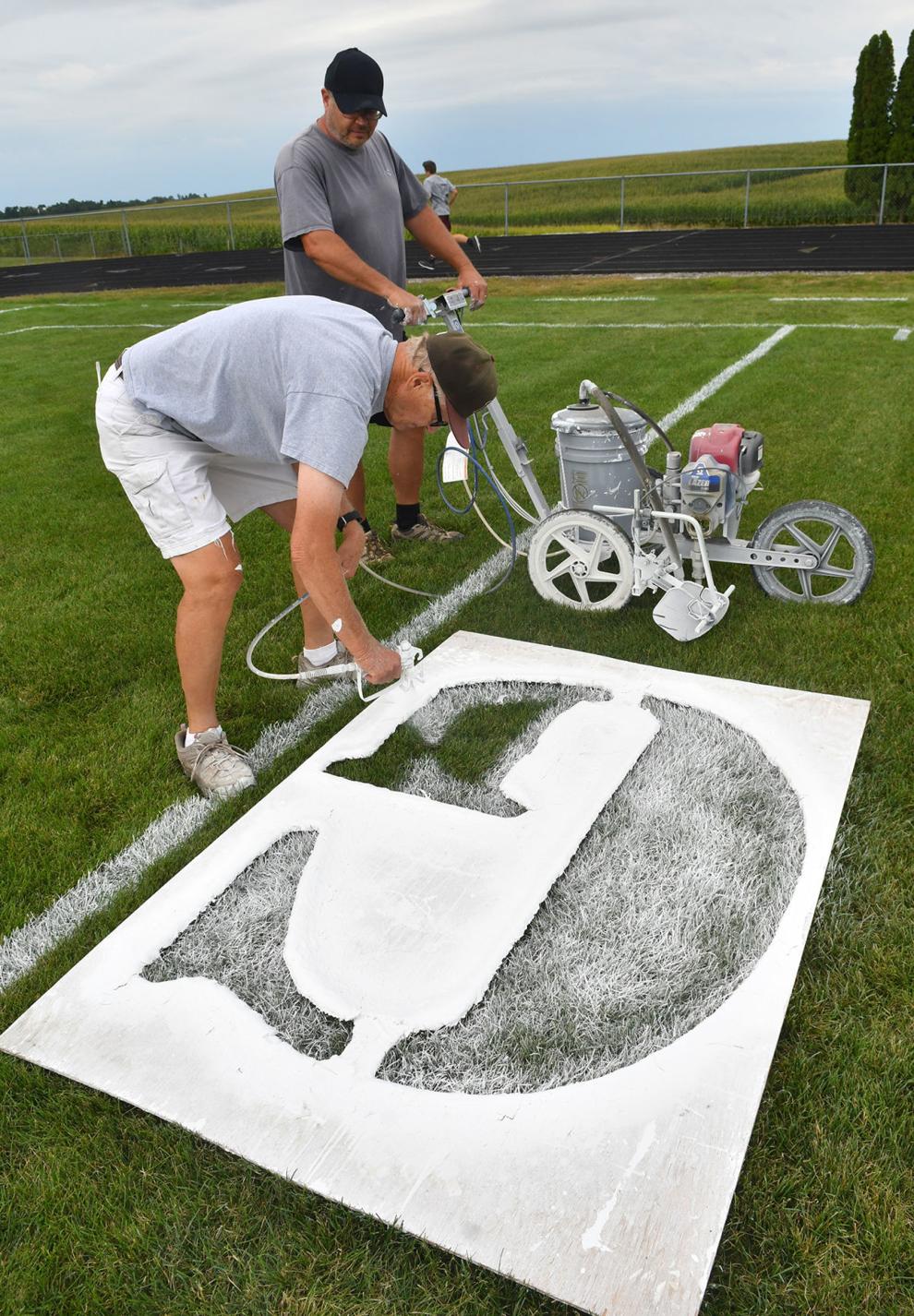 Friday Night Lights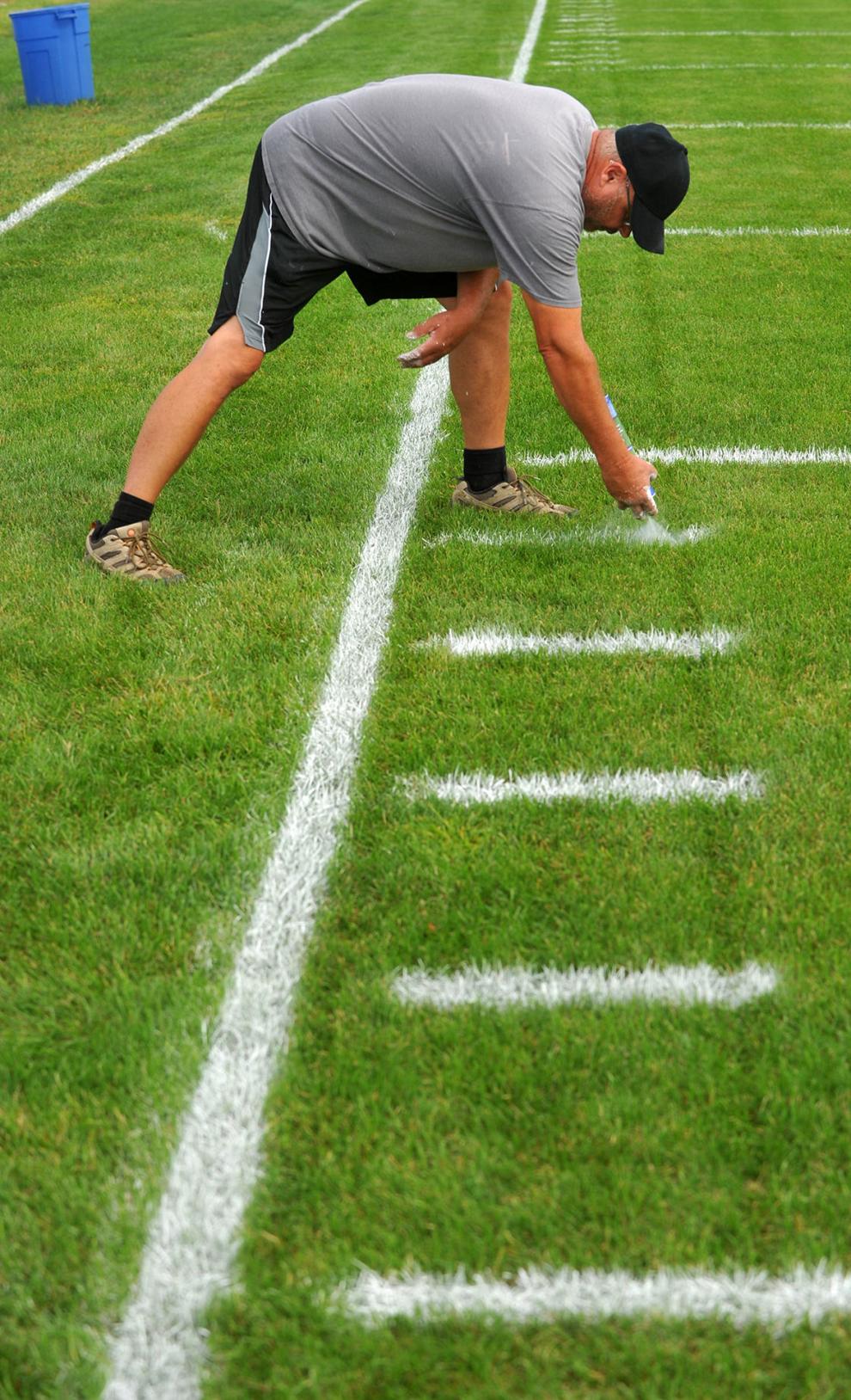 Friday Night Lights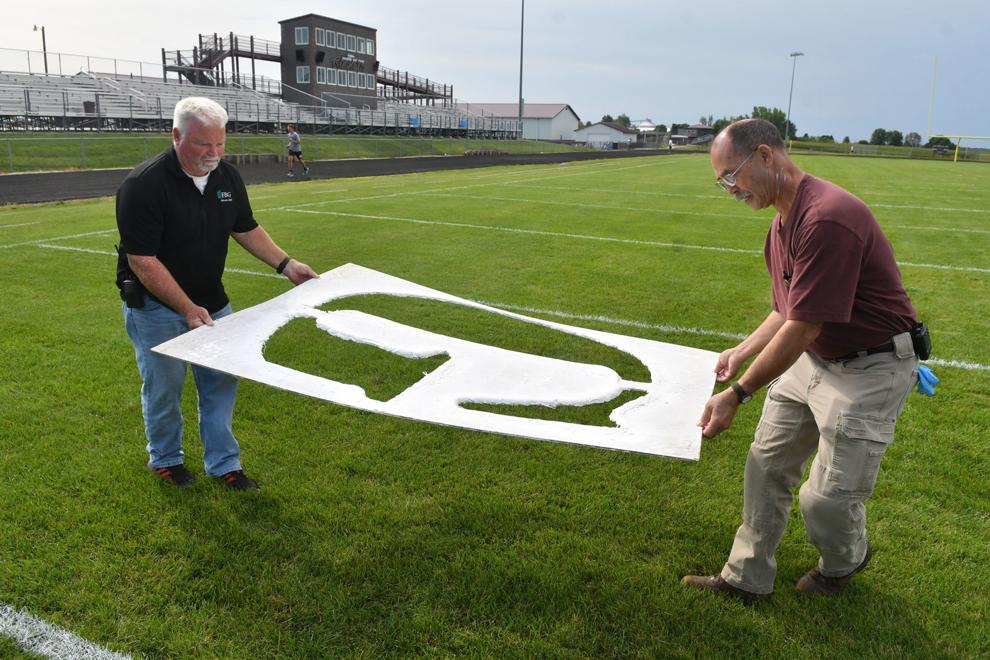 Friday Night Lights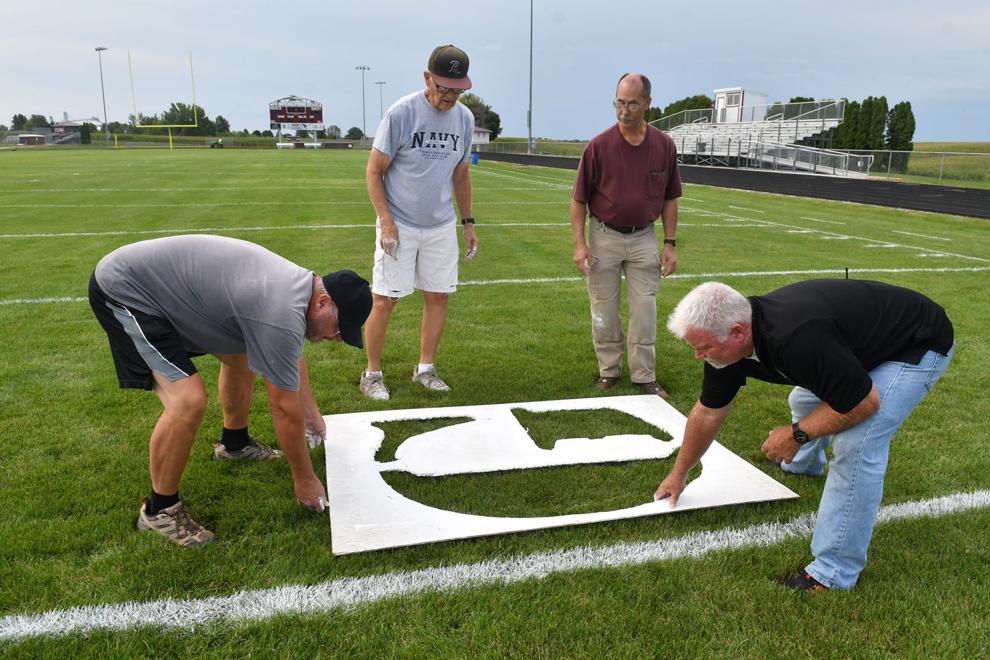 Friday Night Lights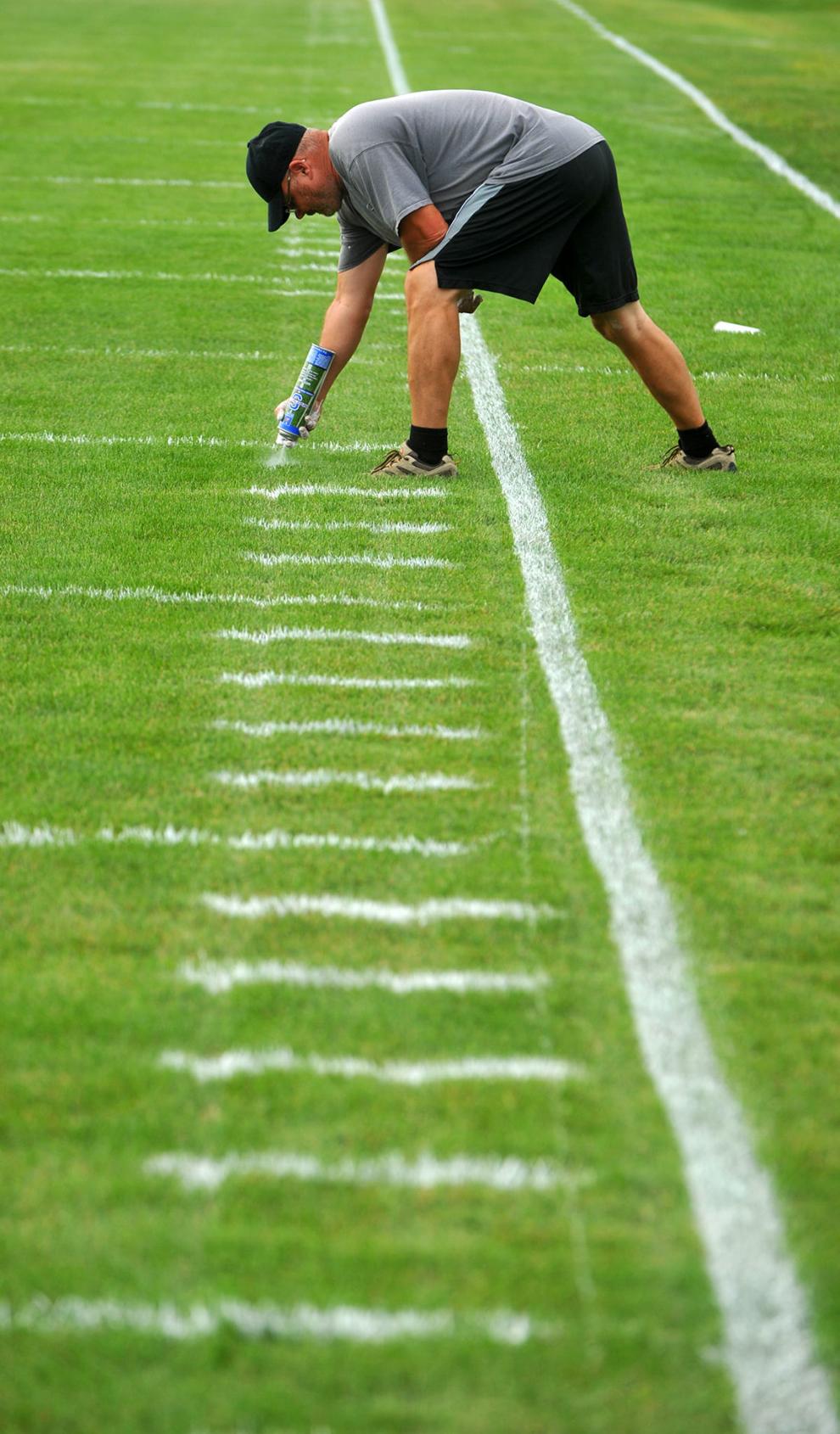 Friday Night Lights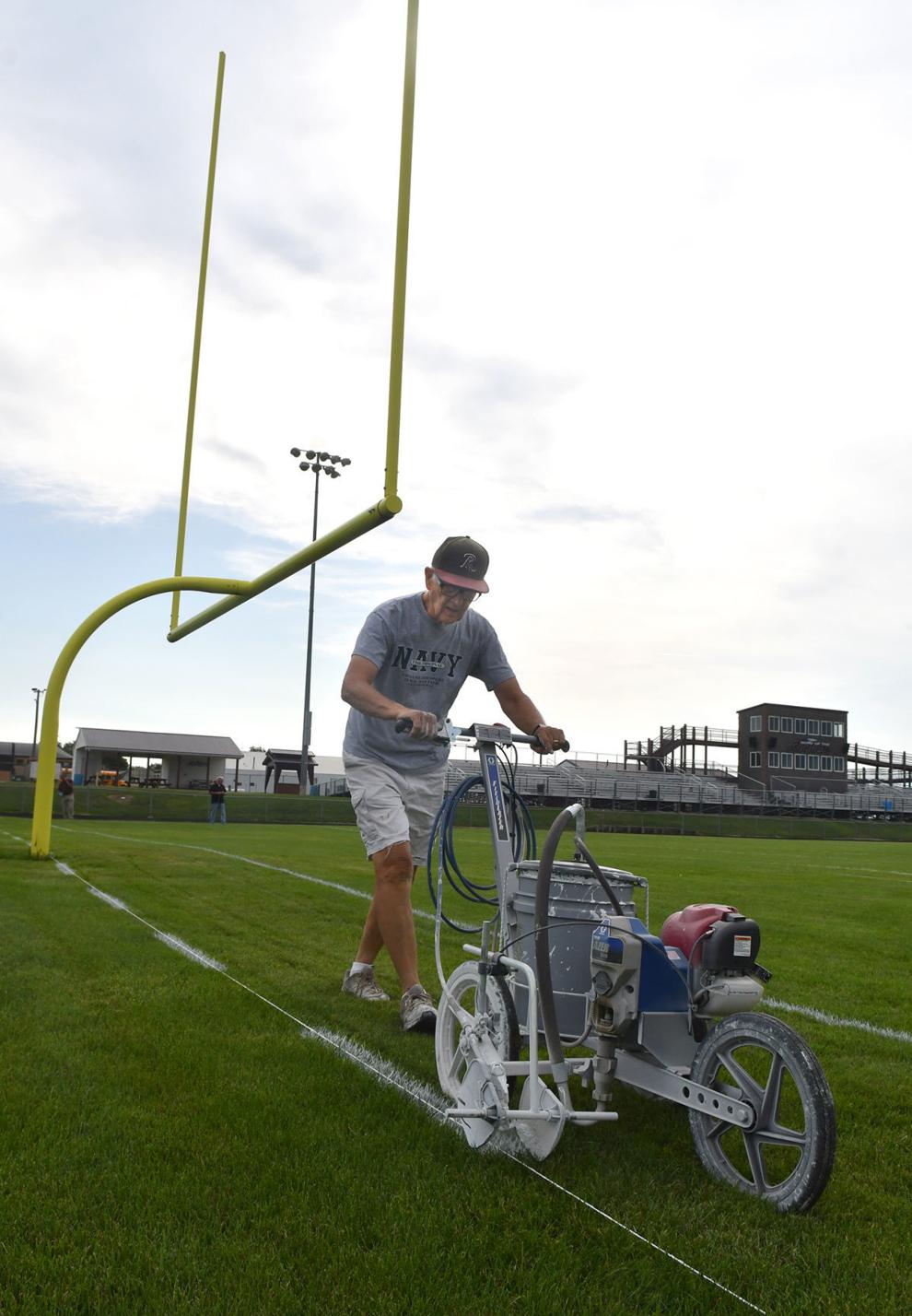 Friday Night Lights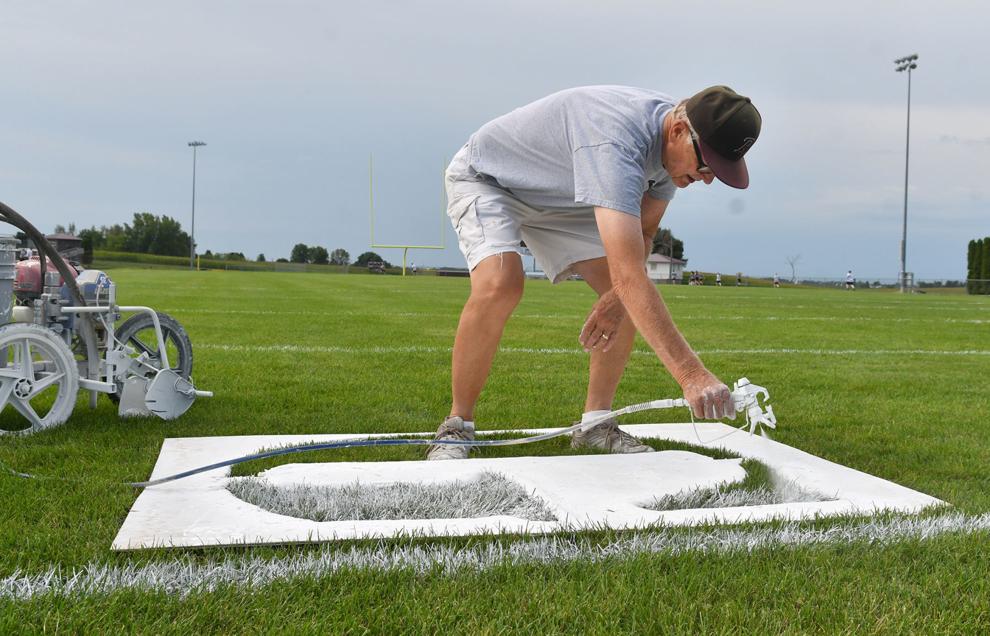 Friday Night Lights, at Moline football game
Friday Night Lights, at Moline football game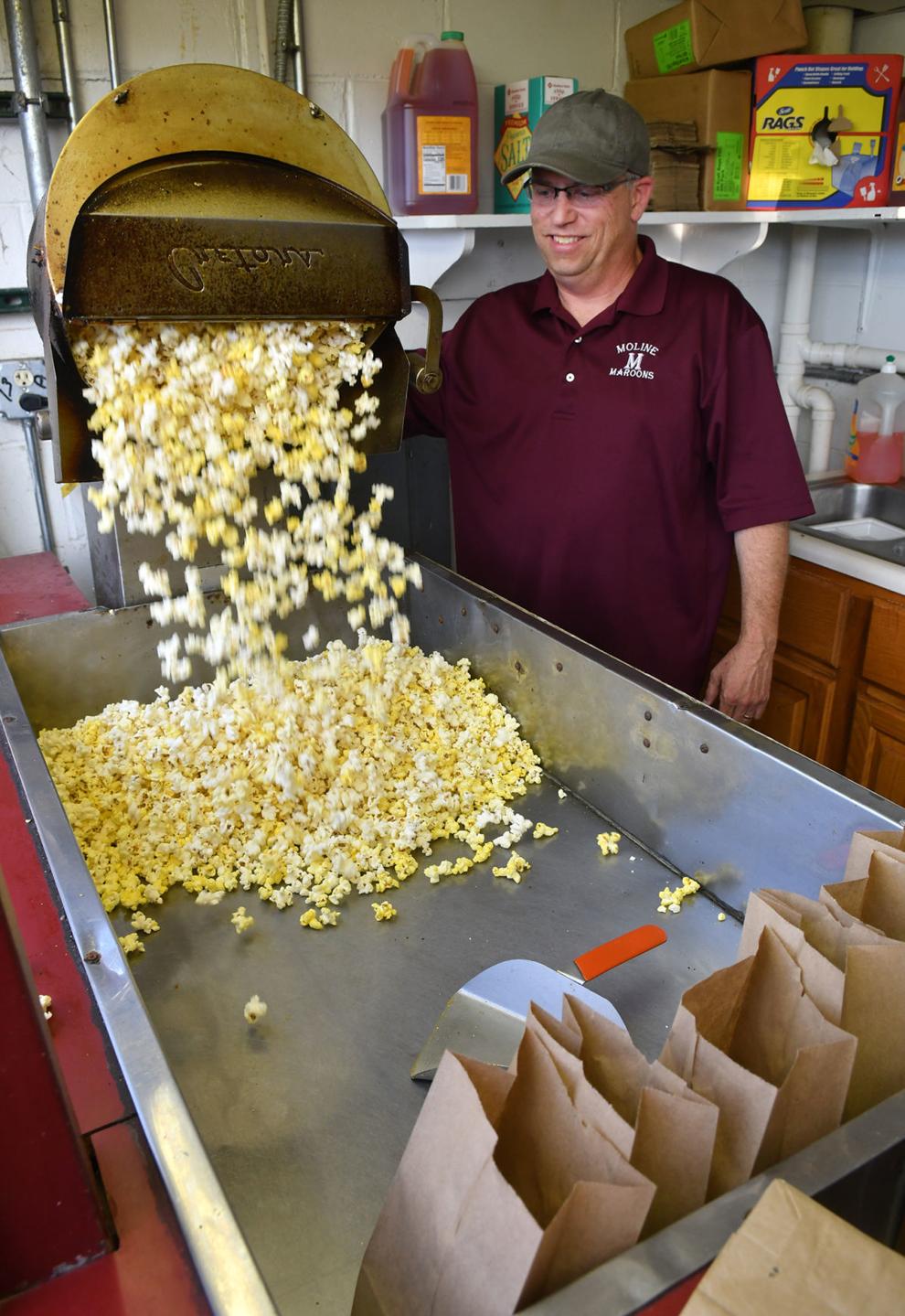 Friday Night Lights, at Moline football game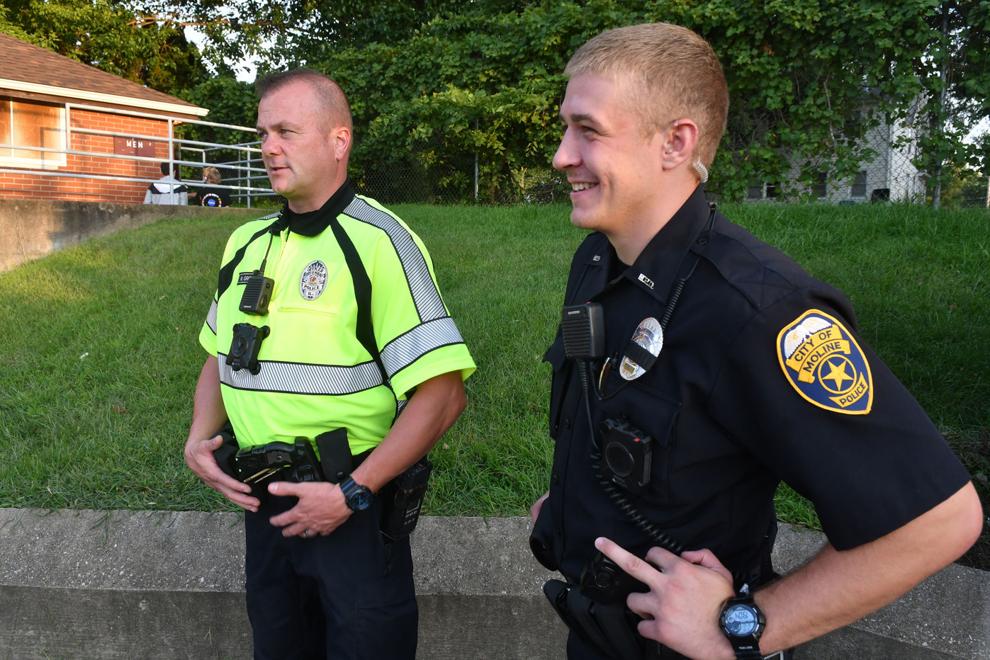 Friday Night Lights, at Moline football game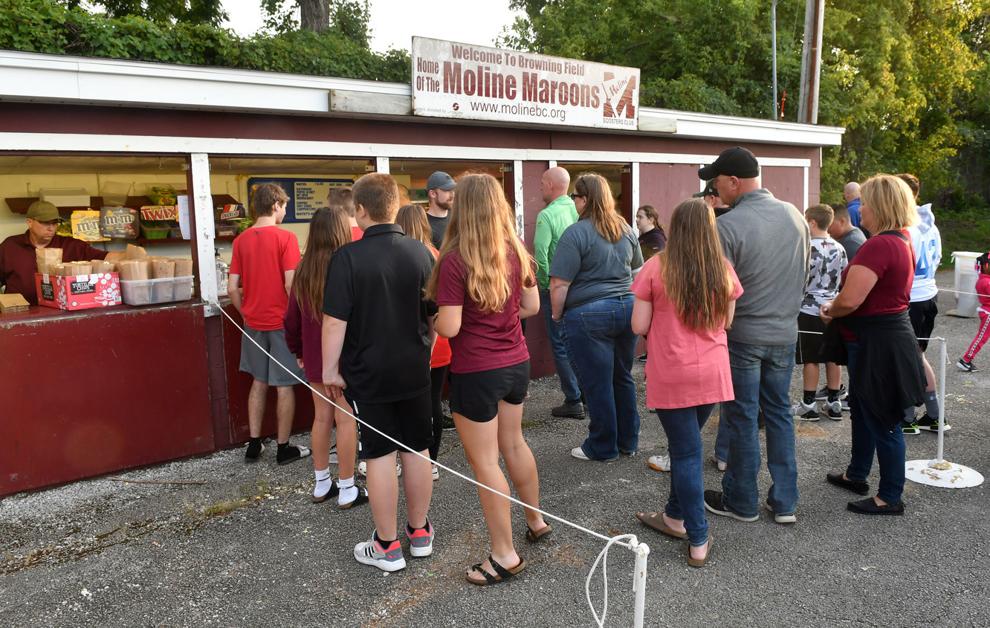 Friday Night Lights, at Moline football game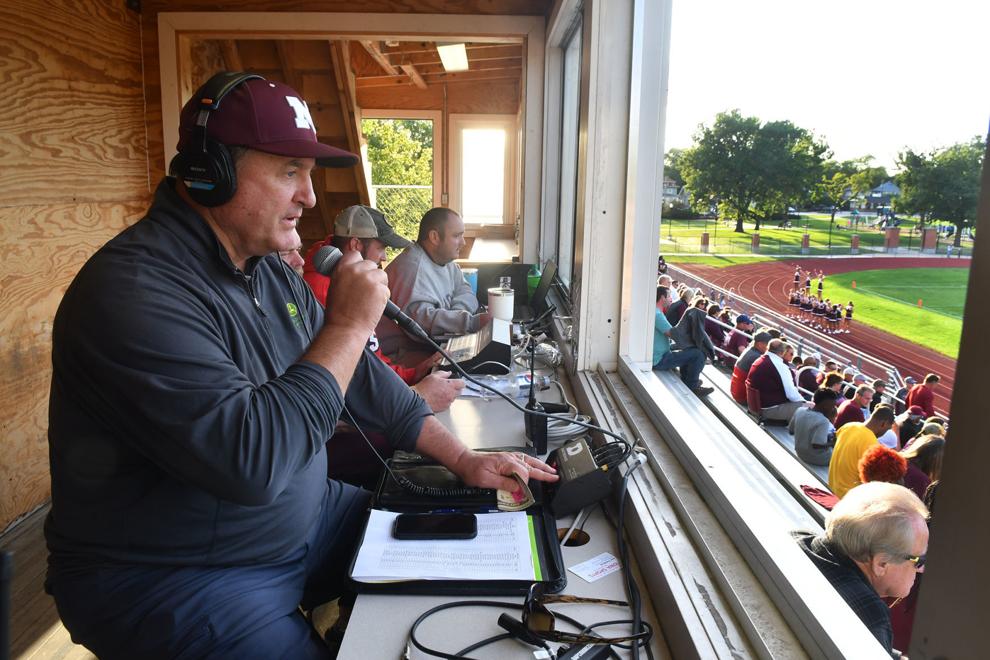 Friday Night Lights, at Moline football game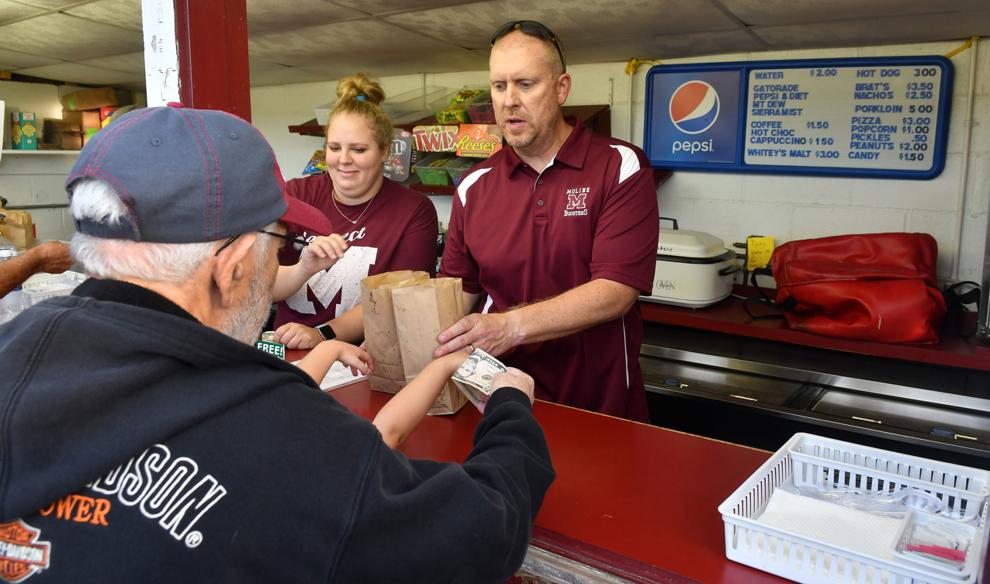 Friday Night Lights, at Moline football game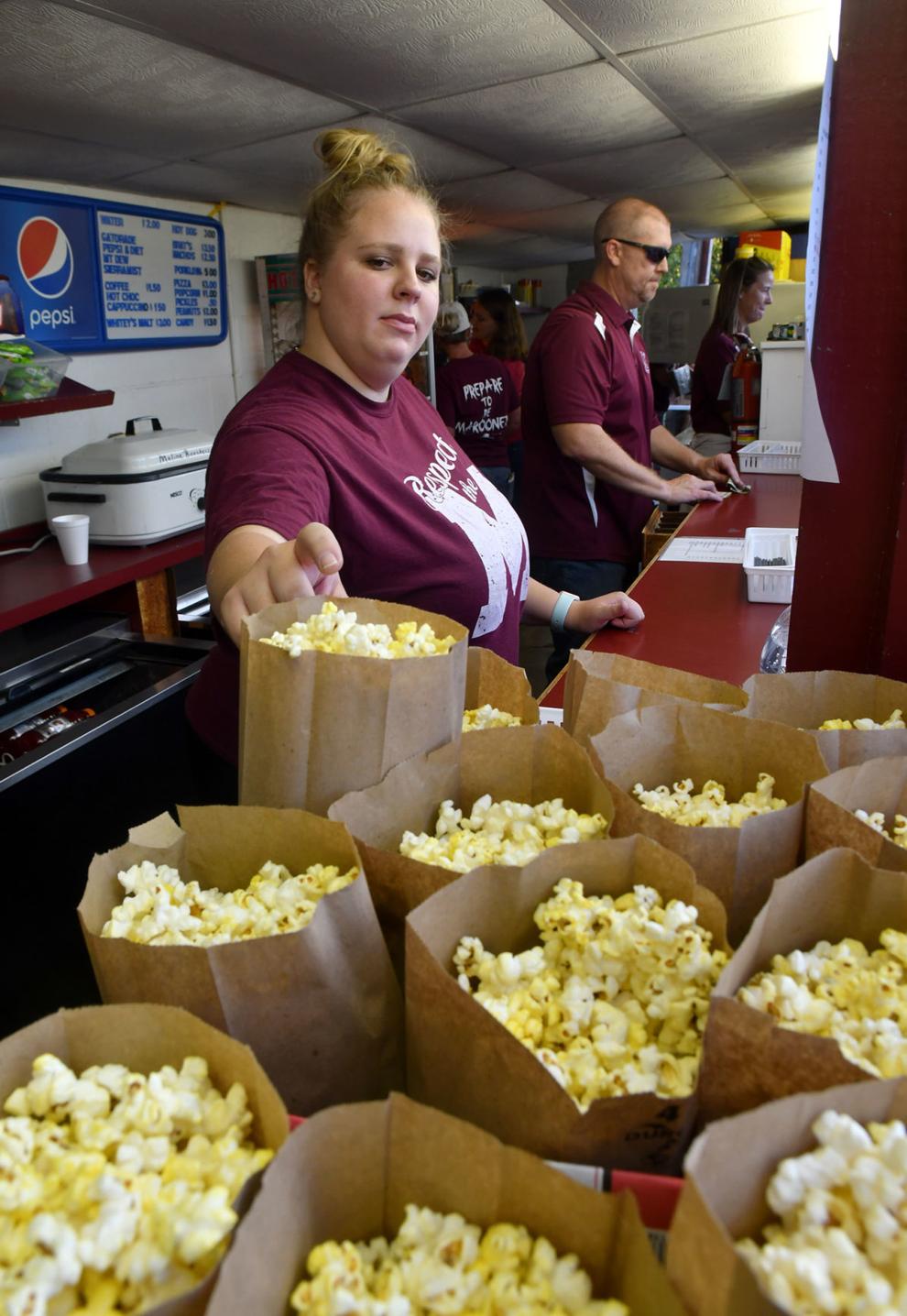 Friday Night Lights, at Moline football game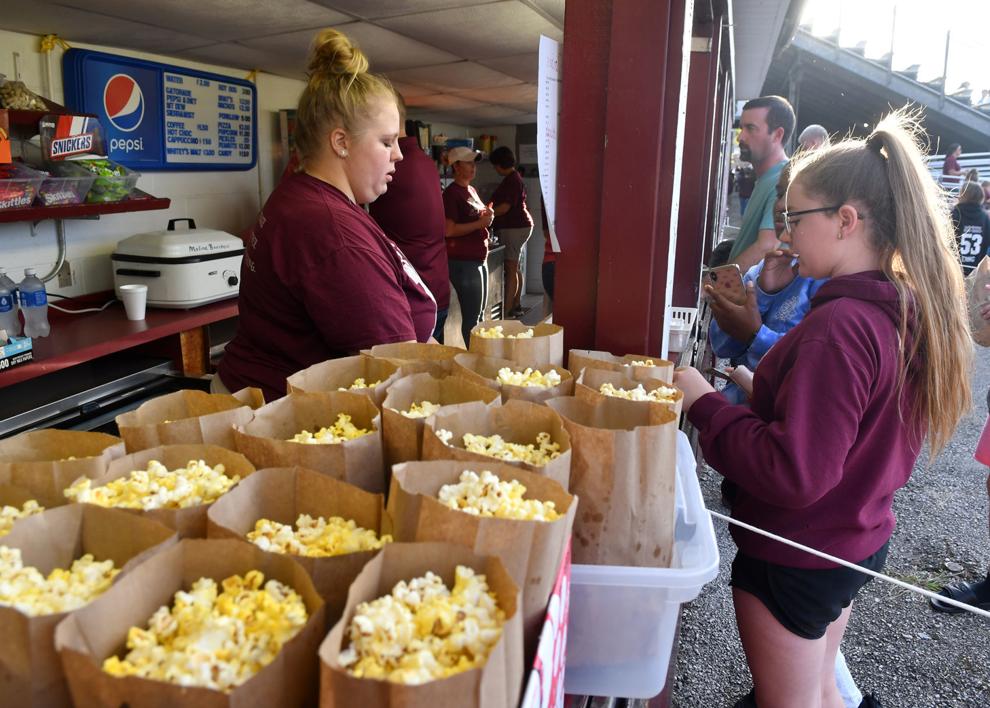 Friday Night Lights, at Moline football game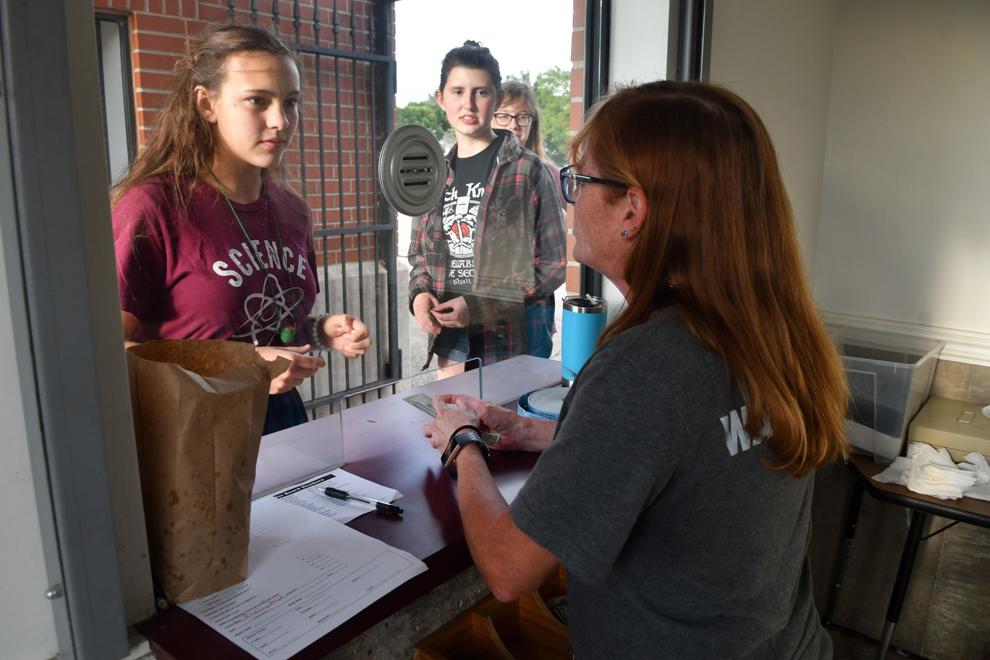 Friday Night Lights, at Moline football game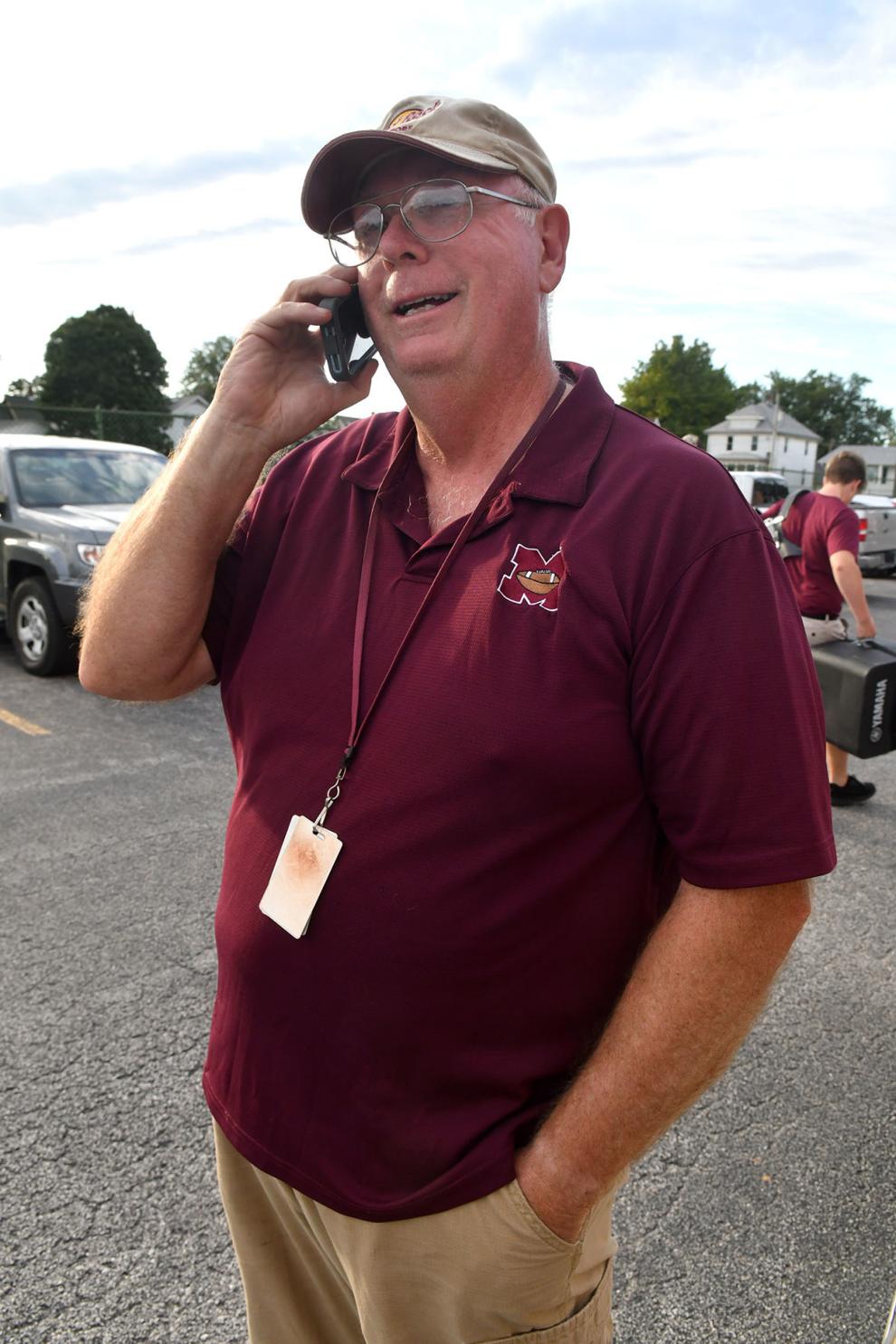 Friday Night Lights, at Moline football game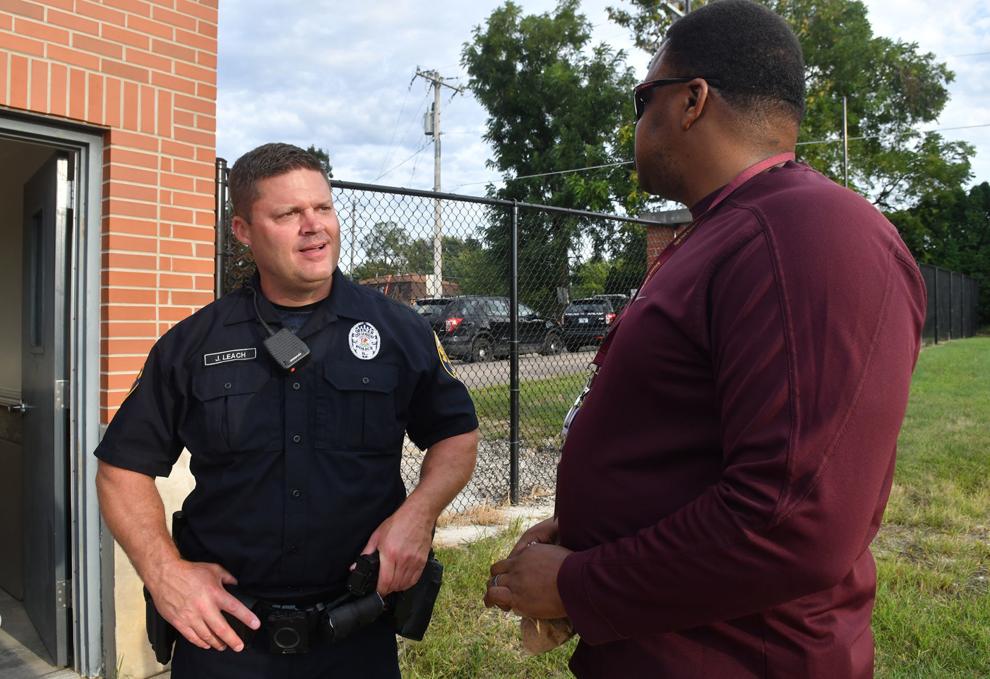 Friday Night Lights, at Moline football game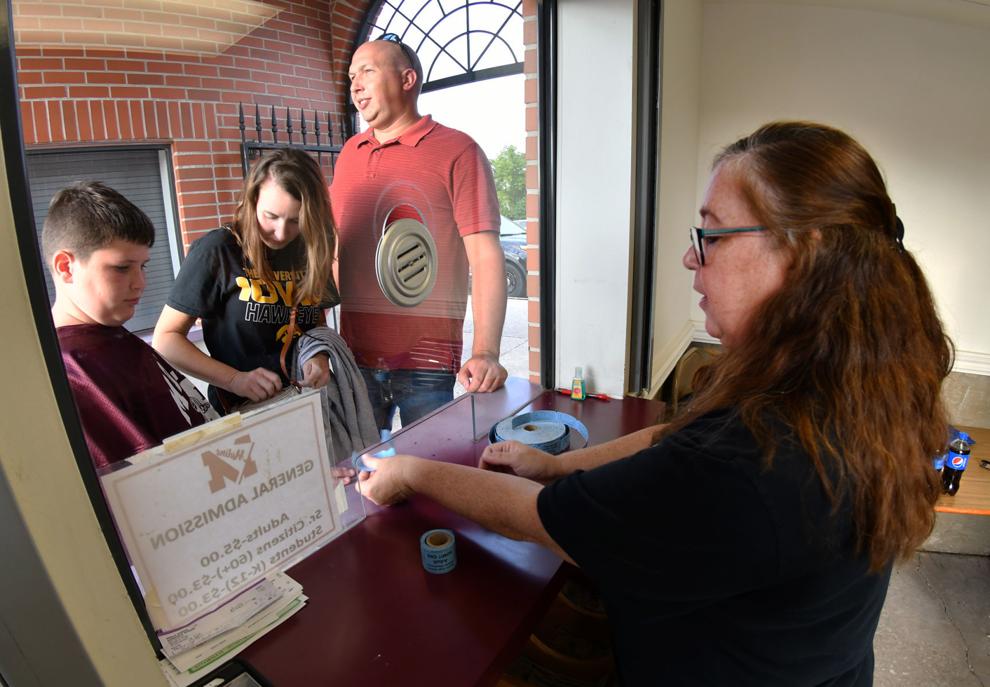 Friday Night Lights, at Moline football game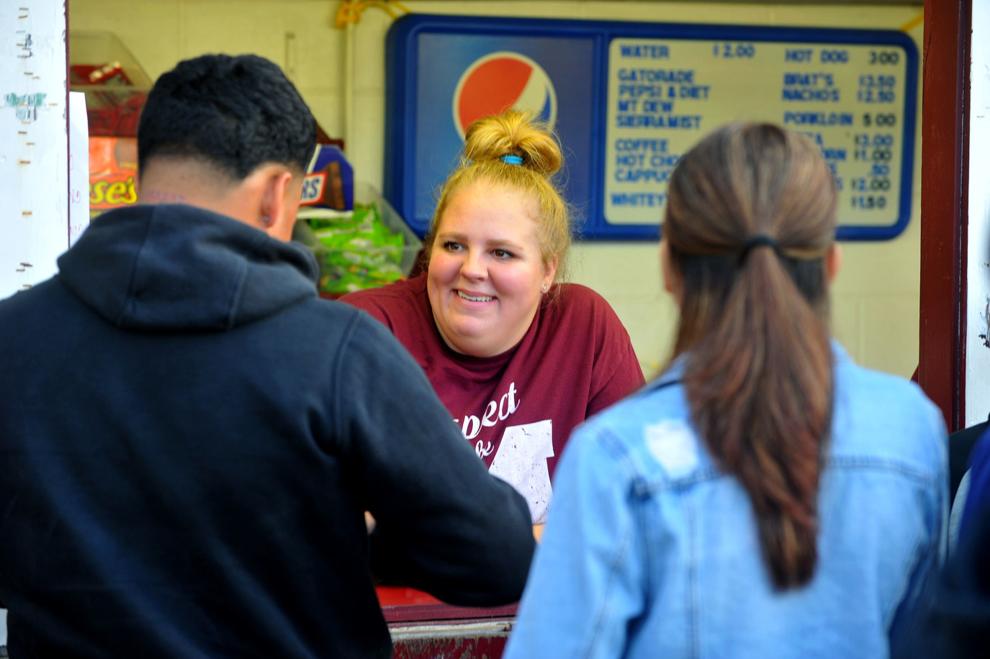 Friday Night Lights, at Moline football game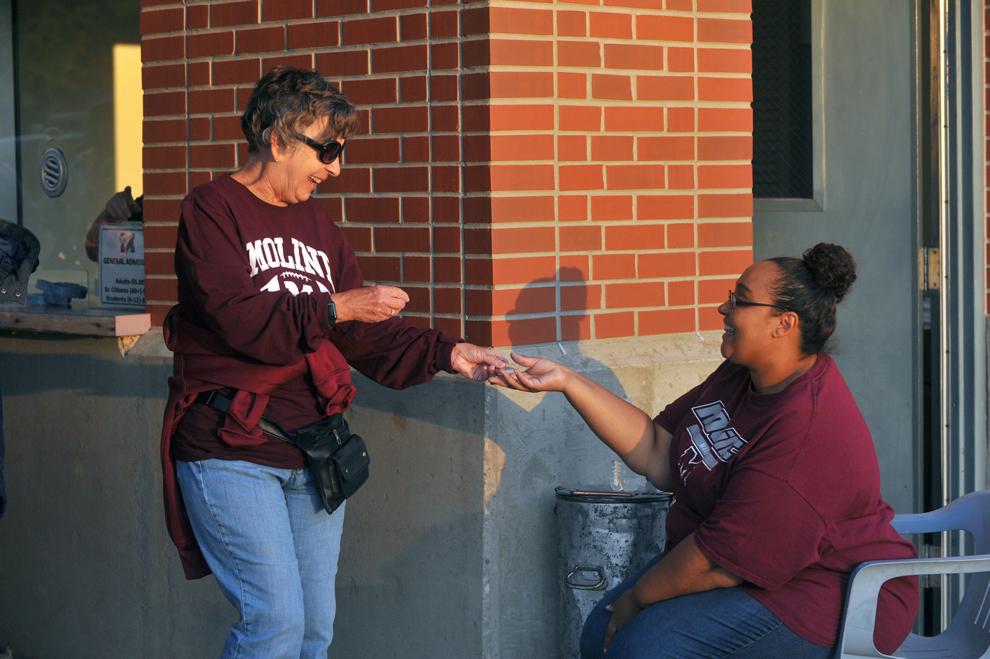 Friday Night Lights, at Moline football game
Friday Night Lights, at Moline football game