That's the only option for residents living south of Davenport's 53rd Street as they watch the building of a Portillo's restaurant and three other buildings where nine homes were demolished last year.
They lost the fight that rezoned a long-time residential neighborhood into 6 ½ acres of planned commercial, and now they can only wait and see what effect the development will have on stormwater and traffic in their neighborhood, between Lorton Avenue and Fairhaven Road, south of Costco Wholesale.
Several residents have filed a lawsuit against the city with a trial set for July 11-12.
Many residents vividly recall the rain storms of last June when torrents of brown flood water coursed through their neighborhood, filling drainage ditches in their front yards and creating lakes in some back yards.
Jeff Talbert, a resident on the south end of the neighborhood, recorded video during one of the storms. The sound is like that of a robust waterfall.
Lisa VanDamme, living on East 51st Street, took photos of water flowing across her driveway and into her backyard where there was so much that it pooled against her backyard fence.
The overriding problem, say Talbert and Craig McManus, another neighbor, is that city leaders were so eager for the $20 million development and the additional tax revenue it would bring that they approved rezoning for the development even though the infrastructure of their neighborhood — streets and storm sewer — doesn't support it.
The neighborhood developed before it was incorporated, so the streets don't meet city standards and it has no underground storm sewers.
Water that flows in from above — including from Costco — collects in two open, above-ground drainage ditches bordering Lorton Avenue and Fairhaven Road and then flows into Hanlin's Creek at the bottom of the hill.
Of the 6 1/2 acres of the development, 79 percent will be impervious surface – made from impenetrable materials such as asphalt and concrete – including rooftops and parking lots.
As part of the development agreement, WCT Properties, of East Peoria, Illinois, is installing two stormwater detention containers underground that will collect water from all the new impervious surfaces and release it through 6-inch pipes into the two ditches, WCT President William Torchia said. Together, the tanks can hold 650,000 gallons.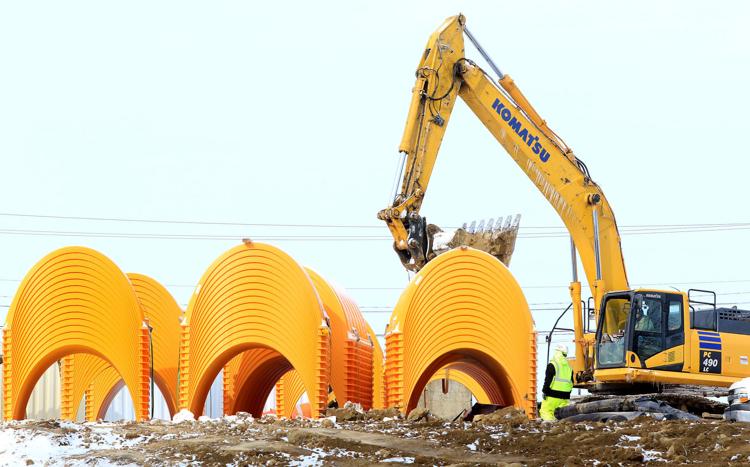 Releasing the water through pipes will reduce the rate of water flow to what it would have been before development, Torchia said. The design will exceed Davenport's ordinance requirements, according to information the company provided the city during the rezoning process.
But for now, it's wait and see.
While the rate of water flow will be reduced to pre-development, rate is different from total volume over time. What will happen to the drainage ditches as they convey flood water for longer periods?
"The city said maintaining ditches is the property owner's responsibility because it's in the right-of-way," Talbert said. "I couldn't drain my sump pump onto my neighbor's property, but the city is doing the same on right of way and saying 'it's your problem.'"
Knotty traffic
Traffic is another concern.
Some residents expect that, despite traffic surveys to the contrary that were considered by the city, backups will occur on 53rd and drivers might ditch out onto Lorton, which extends south to 46th Street. At 46th, Lorton Ts, giving drivers the option of turning left toward Elmore or right toward Jersey Ridge, thereby avoiding the 53rd and Elmore intersection.
Talbert said he sees backups on 53rd now, and refers to the Chick-fil-A restaurant at 2945 E. 53rd St. where a police officer directs traffic every Saturday from 11 a.m. to 2 p.m. because congestion is so bad. The restaurant has been doing this for about two years, the owner said.
VanDamme says the traffic is bad during the week, too. "You can't get out of Aldi" at lunch time, she said. And she doesn't think Costco traffic has reached its peak.

All three neighbors — Talbert, VanDamme and McManus — think the Portillo's development, and Costco, for that matter, were "shoe-horned" into this area.
If Lorton were a bonafide, paved, two-lane road with curbs and gutters, and if it was bounded by sidewalks, that would be one thing, McManus said. But it's not. It's a narrow, black-topped country-type road with significant ups and downs that reduce visibility and where neighborhood kids play and people walk their dogs.
"Is this going to be the next north-south freeway?" McManus asked.
In August, McManus, Talbert and several other neighbors filed suit in Scott County District Court alleging the city did not follow proper procedures in approving the rezoning for the development. In addition to McManus and Talbert and their wives, five other neighbors are plaintiffs in the suit.
By the time the trial is underway in July, Portillo's is expected to be open. Late May is the anticipated opening date for the restaurant.
But McManus and others hope a favorable verdict will bring relief in the form of two main changes: Making Lorton a cul-de-sac at 53rd so that, with the exception of emergency vehicles, it would carry only neighborhood traffic, and that Lorton and Fairhaven be resurfaced.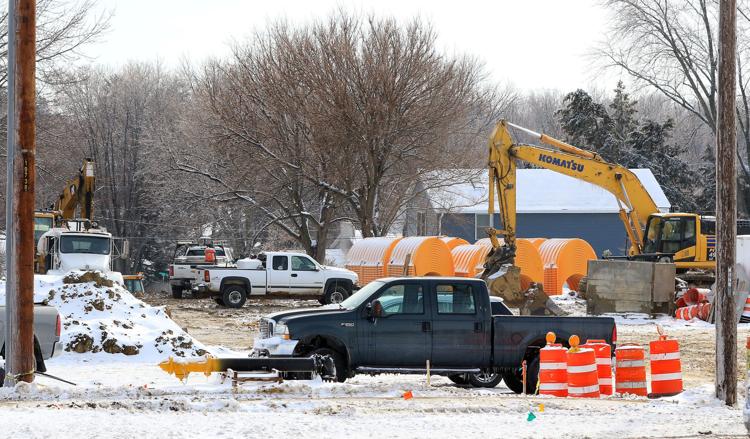 Secondary changes would be installation of a three-way stop sign at the intersection of 51st Street and Lorton Avenue and speed bumps on Lorton between 46th and 53rd and prohibition of trucks from either road.
Allegations in the suit are that the city did not properly figure the number of property owners it was required to notify of their right to protest the rezoning; that rezoning of Fairhaven Road was illegal because it was done before it was vacated as a street and before it was owned by WCT Investments; that the rezoning does not comply with setback requirements (specified distance between structures); that the traffic study that informed the rezoning was flawed, and that the high-intensity commercial use is not permitted according to the 2025 Davenport Comprehensive Plan.
The city denies all allegations.
And not all residents agree, either. Neighbor Courtney Wilson said in a letter to the city council that she and her husband "very much oppose" the thoughts and ideas brought forth by McManus, although she did not name him. "He does not speak for everyone on Lorton Ave.," she wrote.
She explained that she does not want Lorton to become a cul-de-sac because of safety concerns (emergency vehicle access) and because she thinks it would create more "turnaround" traffic from people driving north on 46th street, unaware that they could no longer get through to 53rd and that there is no other way out.
City's reasoning, concern for neighborhood
The city's reasoning on traffic is laid out in the documents that were part of the rezoning consideration.
• There will be only two entrances into the development, both from 53rd. One is at the shared intersection with Costco, where there is a traffic light, and the other will be a driveway in the footprint of Fairhaven Road, which was vacated as part of the development. It will be right-in, right-out only.
No access will be permitted into the development from the neighborhood, as it will be bordered on all three sides by combinations of fencing, retaining walls and landscaping.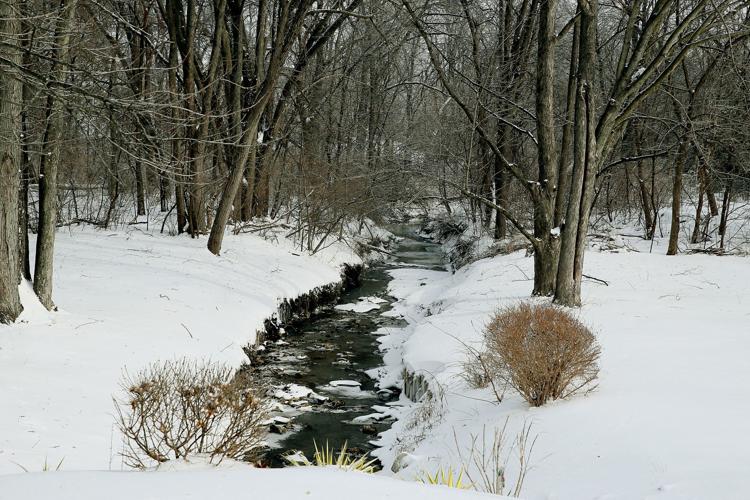 Specifically, a 25-foot-wide landscape buffer with a six-foot high fence is to be maintained along the south property line, and there is to be a 25-foot- wide landscape buffer along the west.
In her letter to the city council, resident Wilson said the buffering caused her to be much more "optimistic" about the development than she had been originally.
• The city's public works department measured traffic on Lorton and, taking into account projections of a total build out, concluded there would be "a small increase in traffic on Lorton."
A study done for WCT Properties by Traffic Impact Group that was among documents considered by the city council stated that "acceptable levels of service (would be) maintained with existing intersection configurations" on 53rd.
In addition, the traffic study done for WTC said the development would "have long stacking lines available within (the) site for drive-thru traffic for Portillo's and for the future restaurants, for both incoming and outgoing vehicles."
And, inside the development, there will be a total of 353 parking spaces, according to documents filed with the rezoning request.
Additionally, East 53rd is being designed to be improved to two east and two west lanes with center turn lanes from Brady to west of Elmore Circle, according to city plans.
Even so, in August, the city's engineering division was directed by the city council to study traffic levels and speed on Lorton from 53rd and 46th and to report back in a year with recommendations for modifications.
Overall, McManus, Talbert, VanDamme and others regard their neighborhood as a quiet, peaceful gem in the middle of the city, and they want to keep it that way.