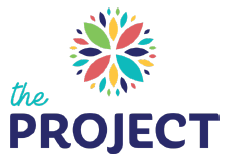 The Project of the Quad-Cities' end-of-year giving campaign to raise money for winter-related items needed by its clients kicks off on Giving Tuesday (Nov. 30)
"As the weather gets colder, we're concerned about the community's ability to stay warm," said TPQC Prevention & Outreach Supervisor Sarah Lohse. "During outreach we regularly encounter people who don't have a proper coat, gloves, or other essential items."
Through community monetary donations, The Project hopes to purchase various items based off client needs.
"Even $5 can go a long way," Lohse said. "Instead of buying a latte, consider extending those dollars to people who could really benefit from them."
"We know that wallets and budgets are tight right now," said TPQC Marketing & Communications Director Tyler Mitchell (he/him). "But we also know this is the season of giving. We hope our clients can be on the receiving end of that kindness."
Mitchell says he hopes the campaign can raise $2,500. The campaign will formally conclude at the end of the calendar year.