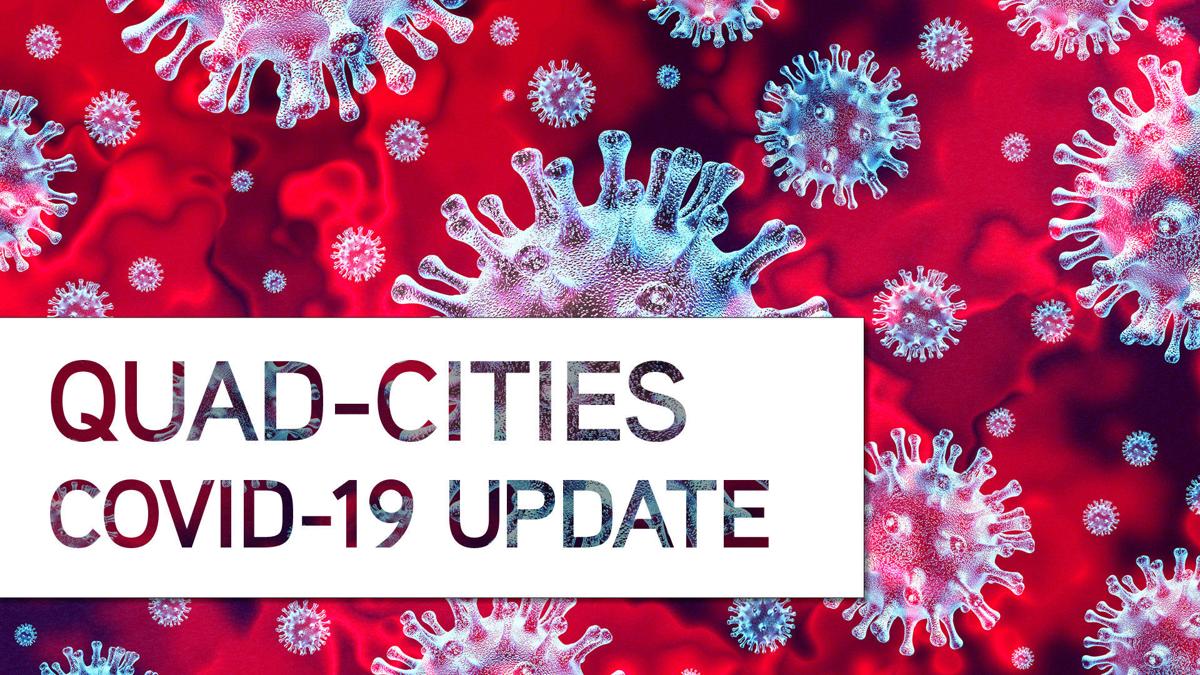 Quad-Cities public health officials are urging vaccination and caution as federal officials warn of the potential dangers posed by the Delta variant of COVID-19.
The Centers for Disease Control and Prevention Tuesday announced new recommendations that vaccinated people return to wearing masks indoors in parts of the U.S. where the coronavirus is surging.
Scientists cited new information about the ability of the Delta variant to spread among vaccinated people. The CDC also recommended indoor masks for all teachers, staff, students and visitors to schools, regardless of vaccination status.
The CDC's recommendations are for areas with substantial and high transmission, Amy Thoreson, director of the Scott County Health department, said during a Wednesday news conference. The CDC has four levels of community transmission. From low to high they are low, moderate, substantial and high.
"Both Scott and Rock Island counties are currently at the moderate transmission level, but case counts are rising quickly," Thoreson said.
Thoreson said that as of Wednesday, the mask guidance for the Quad-Cities as a whole has not changed, but it could quickly if Quad-Citians don't stem the rapid increases in infections on both sides of the river.
For June there were 88 positive cases reported for Scott County, Thoreson said. As of Tuesday, July's count was 211 positive cases reported. Of those, at least 180 have been since July 13.
"While these numbers aren't what we have seen in the past, they are concerning for the public health community and for our health care community," Thoreson said.
In Rock Island County, there were 47 positive cases reported in June, Nita Ludwig, administrator of the Rock Island County Health Department, said. As of Tuesday, July's count was 127, with 94 of them since July 15.
"Most troubling is the rapid increase in hospitalizations," Ludwig said. "Today nine people are hospitalized in Rock Island County with COVID-19."
As of Wednesday, Genesis Health System had seven coronavirus patients hospitalized in Davenport, spokesman Craig Cooper said. On Monday, there were 11 — the most on any day since May.
A couple weeks ago Genesis had no patients for a few days and one to three on other days, he said. Genesis, however, has experienced an upward trend.
Last summer at the same time the Genesis count of COVID-19 hospitalizations was in the mid-to-high teens.
"So year-to-year fewer COVID hospitalizations, but we want to keep the number lower," Cooper said.
More than 75% of residents who are 65 and older have been fully vaccinated, so the people getting seriously ill now are younger and have been eligible for vaccination since March, Ludwig said.
"Almost every person getting sick now could have been vaccinated to prevent serious illness," Ludwig said.
The Quad-Cities' vaccination levels have pretty much stalled, Ludwig said. Higher vaccination levels reduce COVID-19's spread, lowering the chance of dangerous mutations.
"We have to vaccinate our way out of this," she said.
Low vaccination levels allow the coronavirus to continue circulating, continue mutating and potentially create stronger variants, Ludwig said.
"The biggest concern is that a variant will emerge that evades our vaccine protection," Ludwig said.
With the start of school coming, Ludwig also reminded people that no one younger than 12 is eligible for vaccination.
There are a lot of students in that age group that have not had the opportunity to be vaccinated yet and others who are eligible who have not been vaccinated or are not yet fully vaccinated, Ludwig said of the Illinois Quad-Cities schools.
"Our position in public health is that they should remain masked when they're indoors," Ludwig said.
Iowa law states face coverings cannot be mandatory in schools.
Scott County health officials have been speaking with the school districts regularly throughout the pandemic.
"It's our understanding in our last communications with them that they will be honoring that mask-optional wording," Thoreson said.
Parents need to be having conversations with their children about getting vaccinated or wearing face coverings, Thoreson said.
"I know those are extremely difficult decisions," Thoreson said. "Everybody wants a school year that looks much different than it did last year, but we really don't want to have a school year that could look worse than last year."
Ludwig said that with more indoor activities the virus can spread quickly.
"Those of us who are eligible to be vaccinated must protect the ones who cannot yet get the shot," Ludwig said.
"For months, I have been encouraging people to get vaccinated. The CDC's guidance that vaccinated individuals should wear a mask erodes confidence in the vaccine and makes it even more difficult for us to persuade those who are vaccine hesitant."

— U.S Rep. Mariannette Miller-Meeks

"While unvaccinated people should wear masks whenever out in public, the CDC's now recommending that vaccinated people who live in high transmission areas also wear masks in indoor public spaces. Further, vaccinated people who have vulnerable individuals in their households — including young children, or those who are immunocompromised — should wear masks in public places. … If you want to protect yourself, your family, and your community, get vaccinated. It's free and safe. Until then, wear the mask when you must."

"The Biden Administration's new COVID-19 guidance telling fully vaccinated Iowans to now wear masks is not only counterproductive to our vaccination efforts but also not grounded in reality or common sense. I'm concerned that this guidance will be used as a vehicle to mandate masks in states and schools across the country, something I do not support."

— Iowa Gov. Kim Reynolds

"While data continues to show the effectiveness of the three COVID-19 vaccines currently authorized in the U.S., including against the Delta variant, we are still seeing the virus rapidly spread among the unvaccinated. Cases and hospitalizations due to COVID-19 both continue to increase, overwhelmingly among the unvaccinated, but the risk is greater for everyone if we do not stop the ongoing spread of the virus and the Delta variant. We know masking can help prevent transmission of COVID-19 and its variants. Until more people are vaccinated, we join CDC in recommending everyone, regardless of vaccination status, wear a mask indoors in areas of substantial and high transmissions, and in K-12 schools."

— Illinois Department of Public Health Director Dr. Ngozi Ezike