Mike and Penni Steen have been scaring people for 26 years.
The owners of Skellington Manor, 420 18th St., the Steens have been staging a haunted house every autumn since they bought the property in January 2009.
Behind the creepy rooms, specials effects and animated monsters are months and endless hours of hard work. The average visitor likely has no idea how much effort goes into designing and creating a haunted house so entertaining that people are willing to wait an hour or longer just to walk through it. 
"We'll scare the yell out of you," Mike loves to say. 
The Steens are experienced haunters. They began their foray into scaring people with Terror in the Woods, an outdoor haunt in rural Donahue, Iowa, from 1993 to 2006.
When the opportunity to move indoors became available, they jumped at it. The four-story building is the former Masonic Temple. Constructed in 1913, the building also is rumored to have real ghosts of its own. 
The haunted house occupies all floors of the building. The Steens move things around and change out displays according to each year's theme to keep return customers surprised.
After paying the entrance fee of $20, or $25 for an RIP fast pass, customers are guided through an eerie Victorian parlor area. They cross through another doorway into a large reception room with a rope line.
Piped-in horror music accompanied by sound effects of screams and ghostly moans fills the dimly lit waiting room.
Suddenly, a mechanical witch leaps out of her chair, screaming at unsuspecting visitors. An unseen infrared light is triggered by people walking by, setting off the shrieking woman and propelling her outward with a five-foot accordion arm.
"They think, 'Oh, my gosh, it's already started. I thought I was just going into a waiting line,'" Mike said. "I've seen adults crawl across the floor because they were so scared."
This year's theme is "Theatre of the Macabre," and visitors are entertained while waiting in line. An actor dressed as a magician performs tricks. A robotic skeleton dressed as a carnival barker is ready to entertain the waiting crowd from an elevated stage. A mini escape room is set up off to one side — if you dare to enter.
Unless otherwise noted, trick-or-treat times are for Thursday, Oct. 31. 
Creepy clown mannequins stare blankly ahead, making visitors unsure if they are costumed actors or not. A skeletal acrobat hangs from an overhead hoop.
"This is the midway," Penni said.
The Steens estimate tens of thousands of people have visited the haunted mansion over the years.
Mike has numerous "plug-and-play" animated characters set up throughout the house that are operated using air compressors.
"Everything is pneumatically controlled," he said. "I run 65 cubic feet per minute throughout the building. It takes that much air to run the show."
The Steens begin their preparations in March. They buy most of their monsters and props from the annual TransWorld Halloween convention in St. Louis, which also serves as inspiration for them.
"We spend three or four days down there," Mike said. "The latest and greatest stuff is there. Everyone from around the country goes."
You have free articles remaining.
Penni estimates they spend between $15,000 and $20,000 at the convention each year. The lunging witch woman cost about $3,500.
"We have half a million (dollars) in props here," Penni said. "Over the years, we've bought a lot of things, and now we are more selective about what we need. I've just collected over the years."
In addition to getting props at the annual Halloween convention, Mike and Penni also have found supplies at estate and garage sales, on eBay and at Goodwill stores.
The Steens have the perfect partnership: Mike is the builder and Penni is the designer. 
Mike has built many pieces himself, including a wooden photo booth in the waiting area where visitors can have their photos taken for free before entering the line.
"If it's not in our budget, I'll build it," he said.
Once through the queue, visitors enter the haunted area by walking upstairs to the first floor. Groups are carefully timed to reduce crowding through the attraction.
The attention to detail in each room and narrow hallway is impressive. It's impossible to take it all in. Even scent machines are used to add to the sensory experience. Random strings hang down from burlap ceilings, giving the sense one is walking through spider webs. Costumed actors lurk in "blinds," ready to scare distracted visitors. 
A small room is filled with hundreds of dolls, stacked from floor to ceiling. A wooden dollhouse displays an animated scene of one doll pulling the intestines out of another and eating them. 
"I worked on this project for about three months this year," Penni said. "The dolls used to be back in another room, and the mannequins were in another area. I've got a guy who animates the dolls and then we put it together."
Mike and Penni depend on dozens of people to help behind the scenes, dressing up as characters to play various monster roles throughout the haunted area. On a typical night, between 34 and 40 volunteers are on hand, some of whom have been helping the Steens for as long as 20 years.
"We don't hire employees," Penni said. "They are community performers and actors. These are people who have regular jobs; they want to participate with us. They come with a character. They're here to have fun. My lead makeup artist is a teacher."
"Last year, we had a homicide detective help out," Mike said. "They love to come play."
Penni said volunteers are compensated at the end of the haunting season with about 15% of the overall ticket proceeds, depending on how much each person volunteered.
The haunted house winds through several floors, eventually bringing visitors through a witches graveyard, complete with real coffins, thunderstorm sound effects and scent machines. 
The Steens clearly love what they do, and experience has proven them to be good at it. 
"Most people have no idea the level of showmanship that goes into this," Mike said
"This is what we do; we like to entertain people," Penni added. 
The haunted house at Skellington Manor will be open Oct. 25, 26, 27, 31 and Nov. 1 and 2 from 7 to 10 p.m. on weekdays and from 7 p.m. to midnight on weekends. 
101619-mda-nws-skellington-01.jpg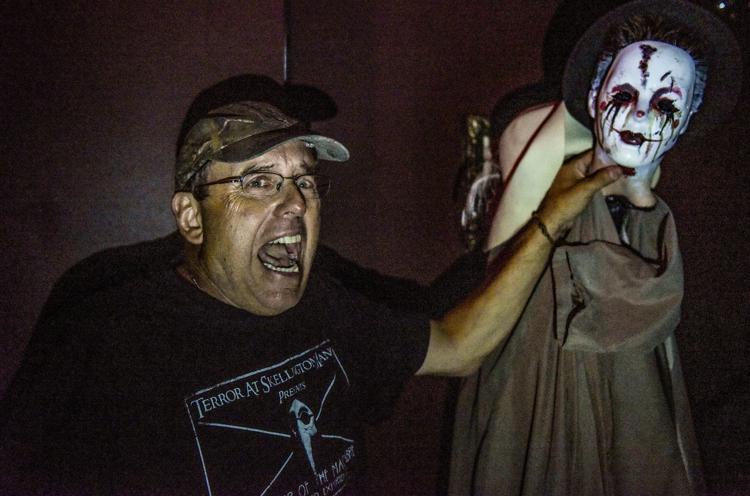 101619-mda-nws-skellington-04.jpg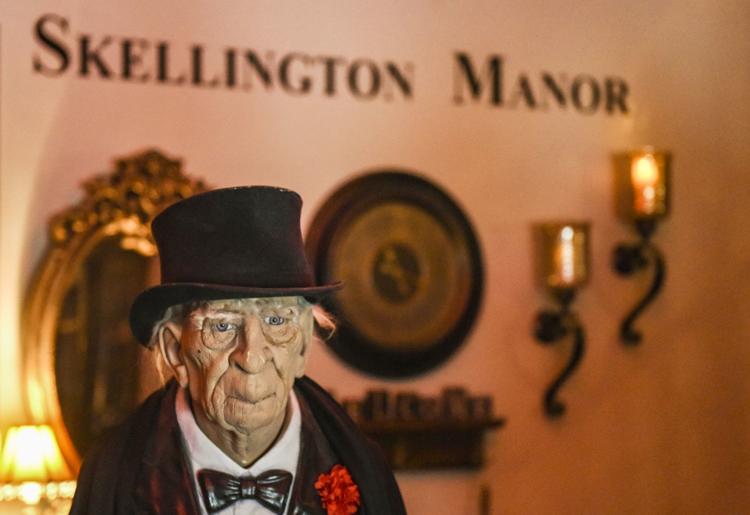 101619-mda-nws-skellington-06.jpg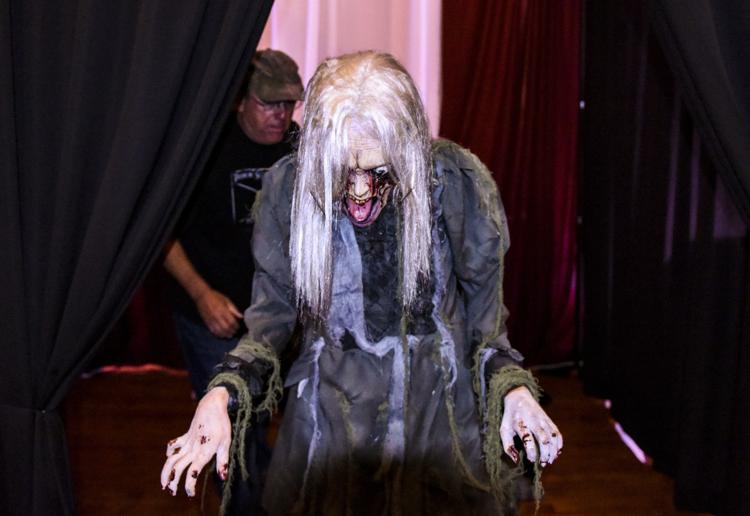 101619-mda-nws-skellington-05.jpg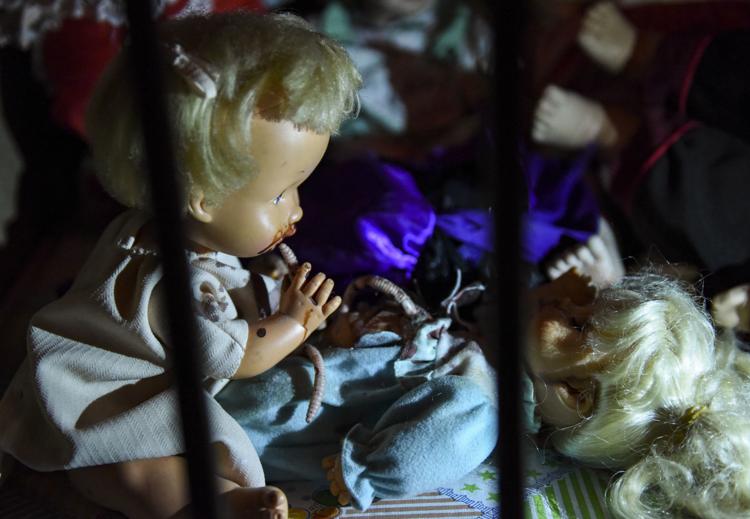 101619-mda-nws-skellington-03.jpg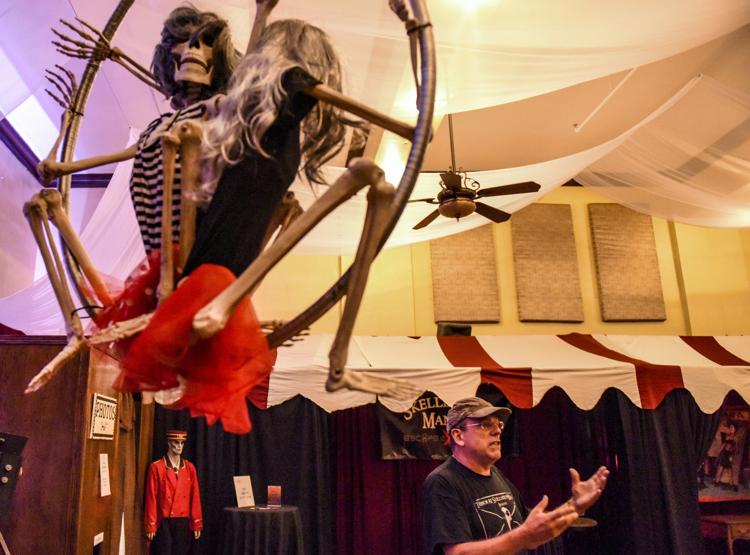 101619-mda-nws-skellington-02.jpg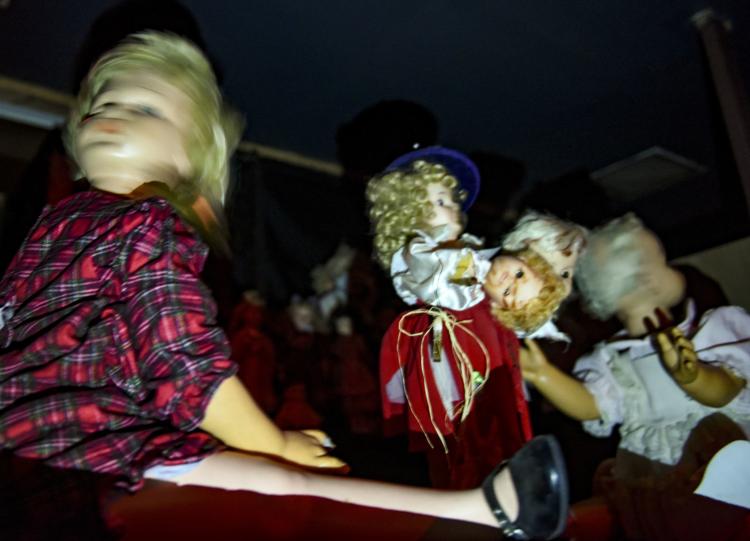 102118-Haunted-046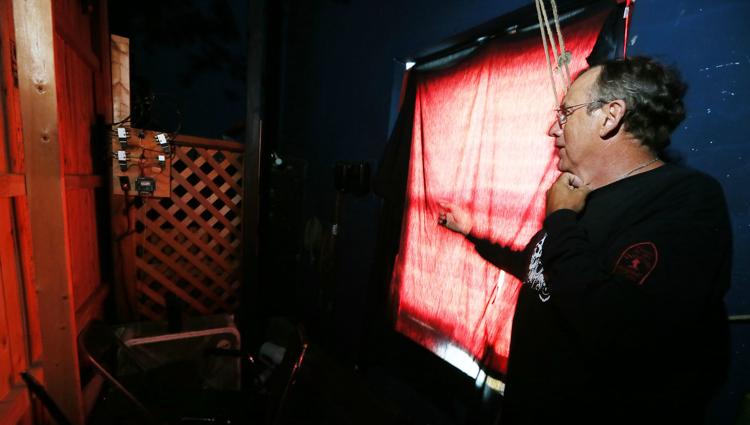 102118-Haunted-041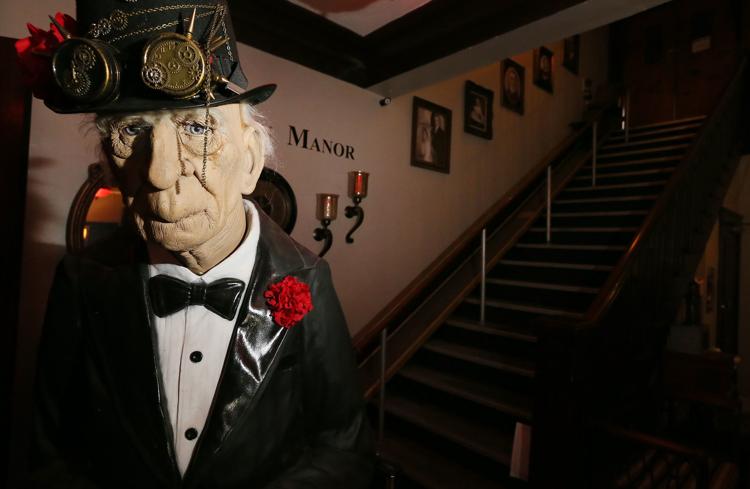 102118-Haunted-042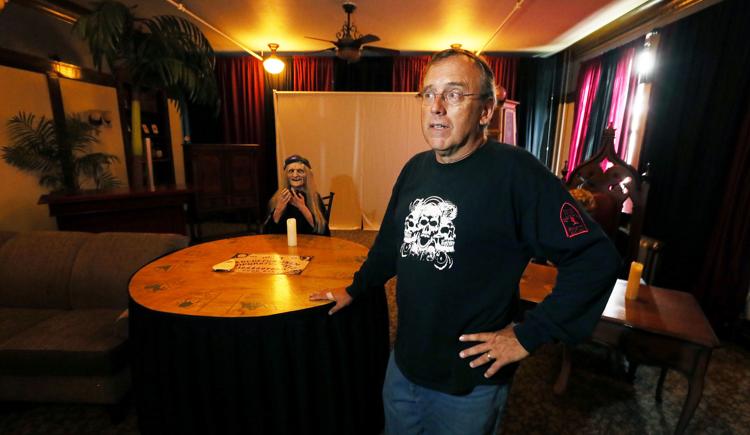 102118-Haunted-043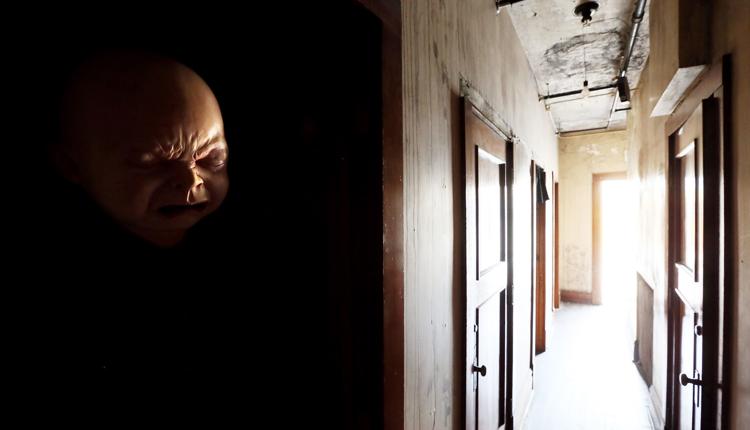 102118-Haunted-044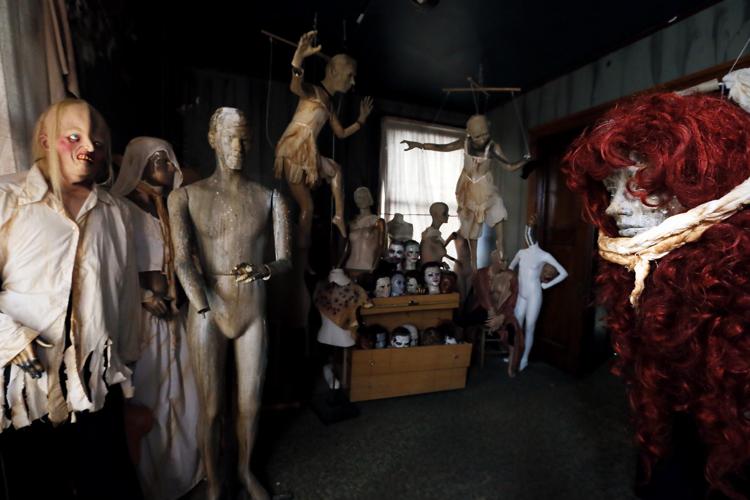 102118-Haunted-045