Davenport Mayor Mike Matson deployed to Qatar and Afghanistan in early 2002 for several months to assist in advising joint special operations missions.
He retired from the Army in 2003 as a sergeant major.
On the morning of Sept. 11, 2001, Matson was in a classroom at Fort Benning, Ga., for a meeting on mobilizing U.S. Army special operations forces to Bosnia and Kosovo. Matson at the time served as the reserve senior enlisted advisor to the commander at Army Special Operations Command at Fort Bragg, N.C.
"One of my friends, another sergeant major that was with me, came in and said, 'Mike! Come in here. A plane just flew into the World Trade Center,'" Matson said. "Everyone in the room paused."
Matson and others hurried to a nearby room with a TV with a live news feed. They watched as smoke billowed out of the North Tower.
Several minutes later, they watched as a second Boeing 767 appeared out of the sky, turned sharply and sliced into the South Tower.
"All of us said almost at the exact time, 'We're at war with someone,'" Matson said. "Two planes are not accidentally flying into two towers."
Up to 20 minutes go by. Matson's and everyone else's beepers go off with messages instructing them to get back to Fort Bragg immediately.
"So everyone realized we're being attacked," Matson said.
He and others quickly headed to the airport and rented a car, knowing flights would be grounded.
"We get back a day later and the planning starts," Matson said. "As days, weeks, months (pass), through October, it was all about identifying quickly — and they did — who" perpetrated the attacks and flew the planes.
Then came the ultimatum from former President George W. Bush to hand over former Taliban leader Mullah Omar and Osama bin Laden or face a U.S. military invasion.
"The initial push was a major use of conventional troops, and then it shifted to special operations forces, which is where I was and where everybody in our realm thought would be a major piece," Matson said. "Then it's, 'Where do we go to stage, and how do we enter Afghanistan?' So then they started the bombing campaign, and then we started working with Uzbekistan" to move forces into northern Afghanistan and work with the Northern Alliance, a loose coalition of mujahideen militias that maintained control of a small section of northern Afghanistan.
"Afghanistan was like a wild, wild west," Matson said. "Everybody had a gun. Everybody had an RPG. There was sort of control. Sort of not. The Northern Alliance was organized. But, everybody else? You drove from Bagram to Kandahar in a couple vehicle convoy, but everybody's shooting at you. You're not sure who's who."
A generational war
Now, decades later, he's watched his son and former students deploy to the same battlefields to continue the fight.
Matson is a retired Junior Reserve Officer Training Corp teacher at Davenport Central High School. His son is a captain in the 82nd Airborne Division and has deployed twice to the Middle East. 
"I know people that have deployed many times," Matson said. "There's some people in the military, especially in the special operations community, with double-digit deployments to Iraq, Afghanistan, Syria, wherever. ... And the families that have to deal with that? The sacrifice of certain members of the military is pretty extreme."
He noted there are 10 divisions in the Army.
"At the height of (the wars in) Iraq and Afghanistan, during the surge ... five divisions were in the fight," Matson said. "So that leaves five. Well, one or two are coming back and one or two are getting ready to go (deploy). They're just in a constant op tempo of: Go. Do your six (months) or a year. Come back. Refit and get ready to go again, right? ... There are some people I know their families hardly see each other in a decade, 'cause they're gone all the time."
Matson continued: "Are we going to keep doing this? Because all we're really doing is asking the same units, the same people — and, now, the next generation — to do the same thing over and over."
"There are kids I've taught in school that have deployed many times," Matson said, noting only 1% of Americans served in the military. "Basically, 18-, 19-, 20- and 21-year-olds are doing our fighting. Young men. Now, women. ... And there's not very many of them. ... (A)nd in this case for 20 years we're asking a very small group of folks to do something for us."
Asked in a followup interview of the decision and execution to withdrawal all U.S. troops from Afghanistan, ending America's longest war in a frantic final exit, Matson replied: "I think everybody agrees it's time to get out."
"I'm not going to question how or what, because I'm not there," Matson said, while praising what's believed to be the largest and fastest airlift in U.S. military history.
"All we should do is support the folks that go and do what's asked of them, i.e. our military," Matson said.
Asked to reflect on the lasting legacy 9/11 has had on the U.S. military, Matson replied: "Certainly, it changes how we do business.
"And the sacrifice that our military members and their families do for their country is unheralded," he said. "And every day we should think about their sacrifice and honor it."
Photos: Sept. 11, 20 years ago
Quad City Salute to America... 09/14/01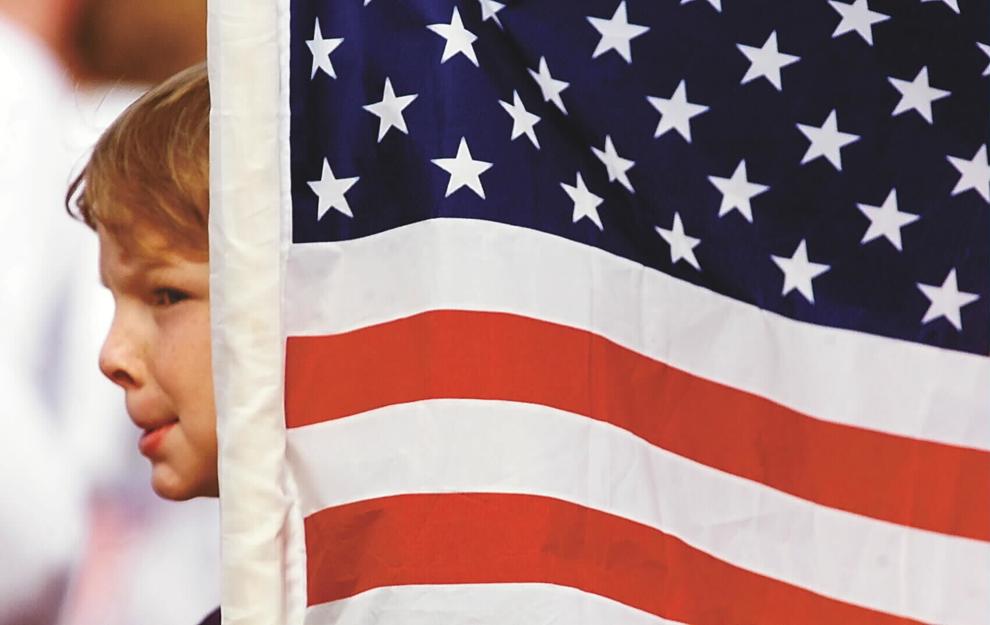 QC Care Package... 09/19/01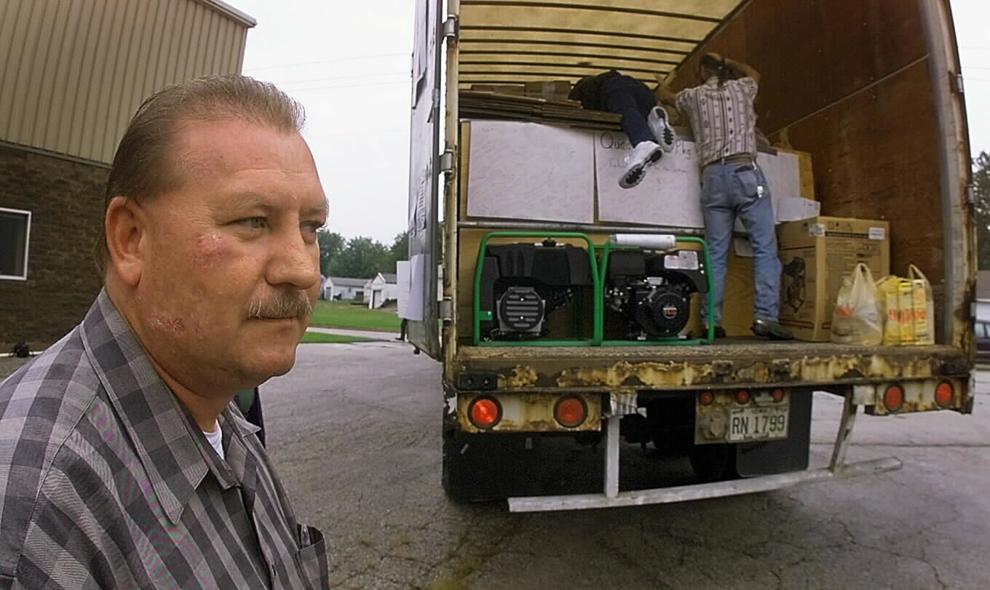 Quad City Salute to America... 09/14/01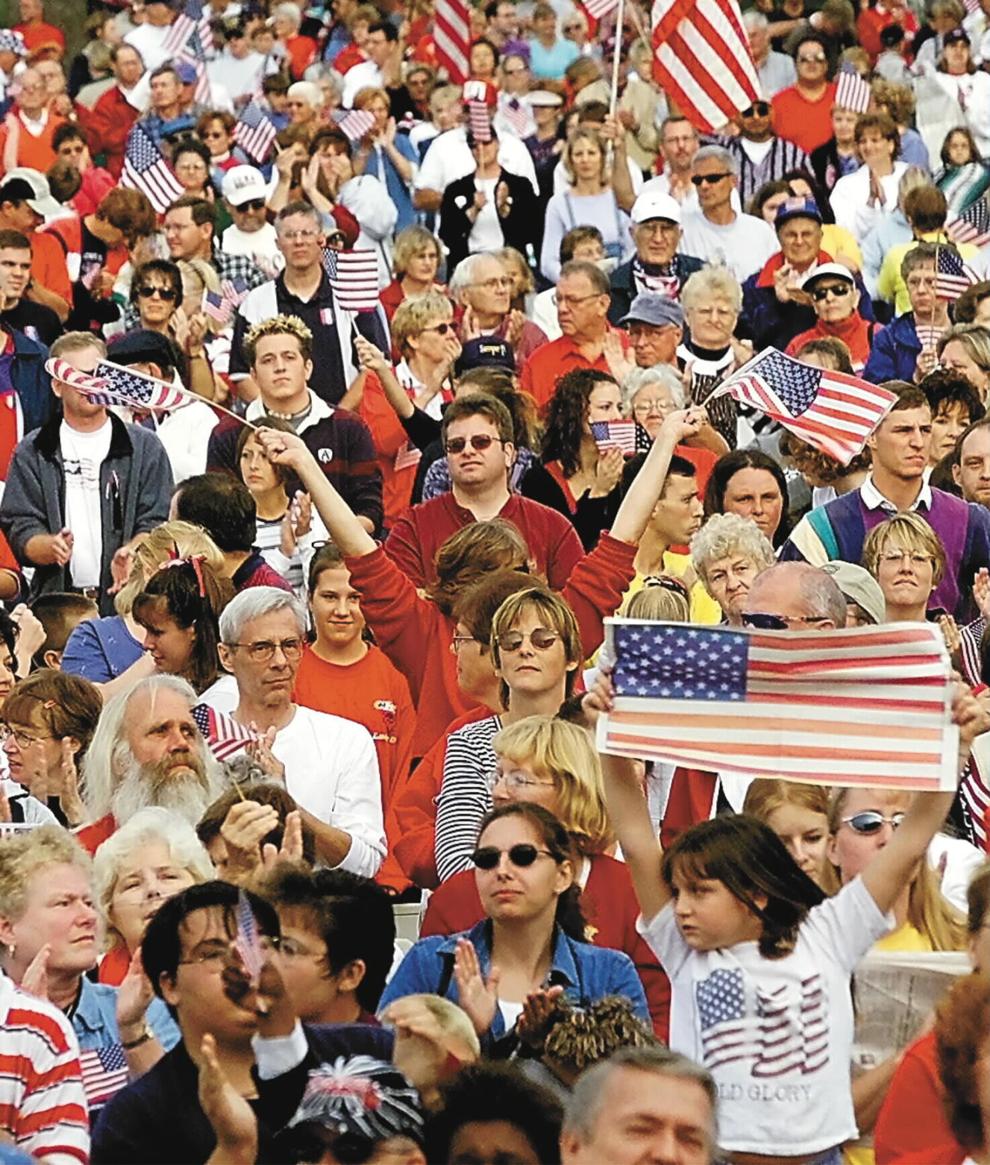 Quad City Salute to America... 09/14/01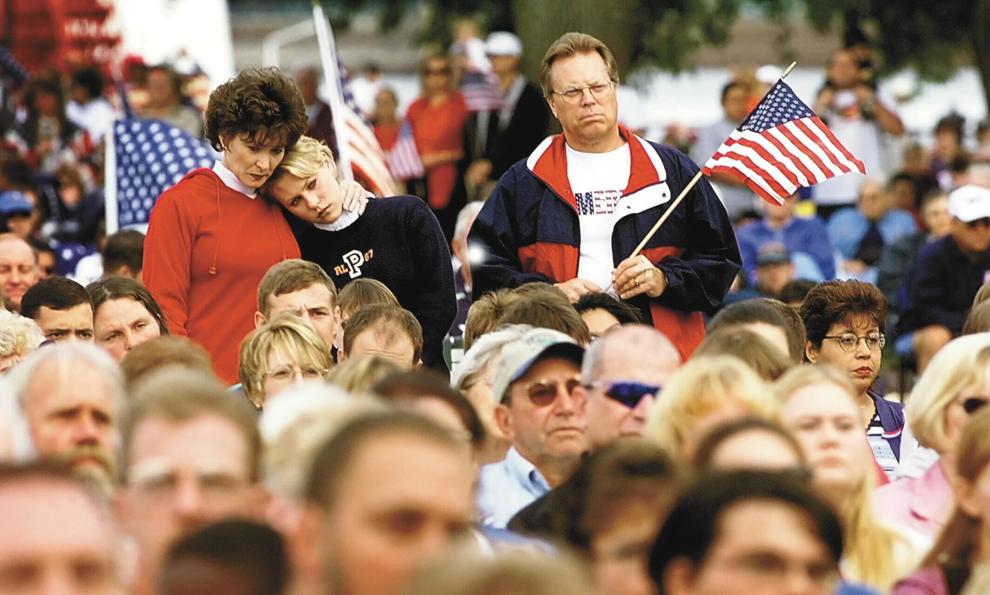 Quad City Salute to America... 09/14/01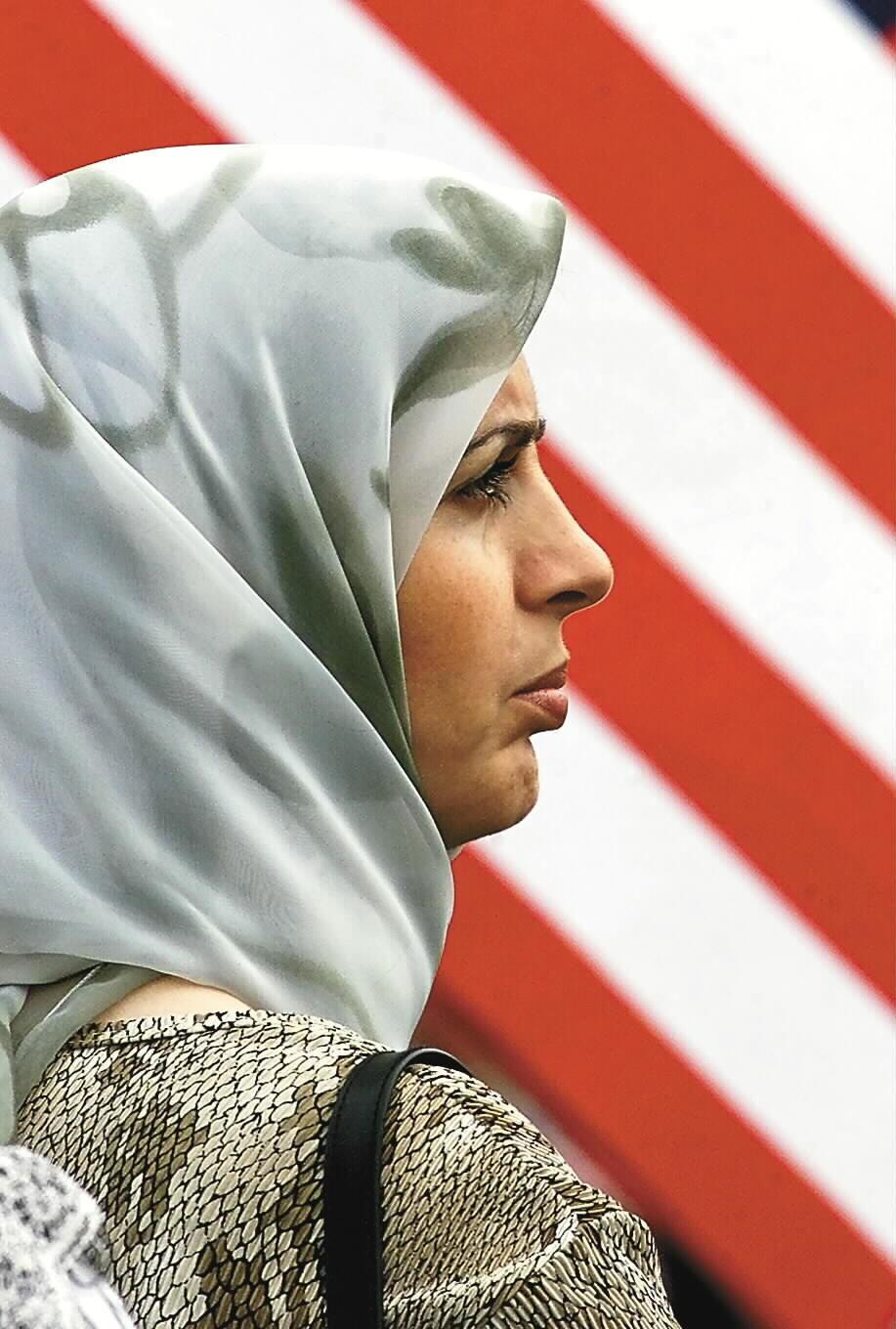 Quad City Salute to America... 09/14/01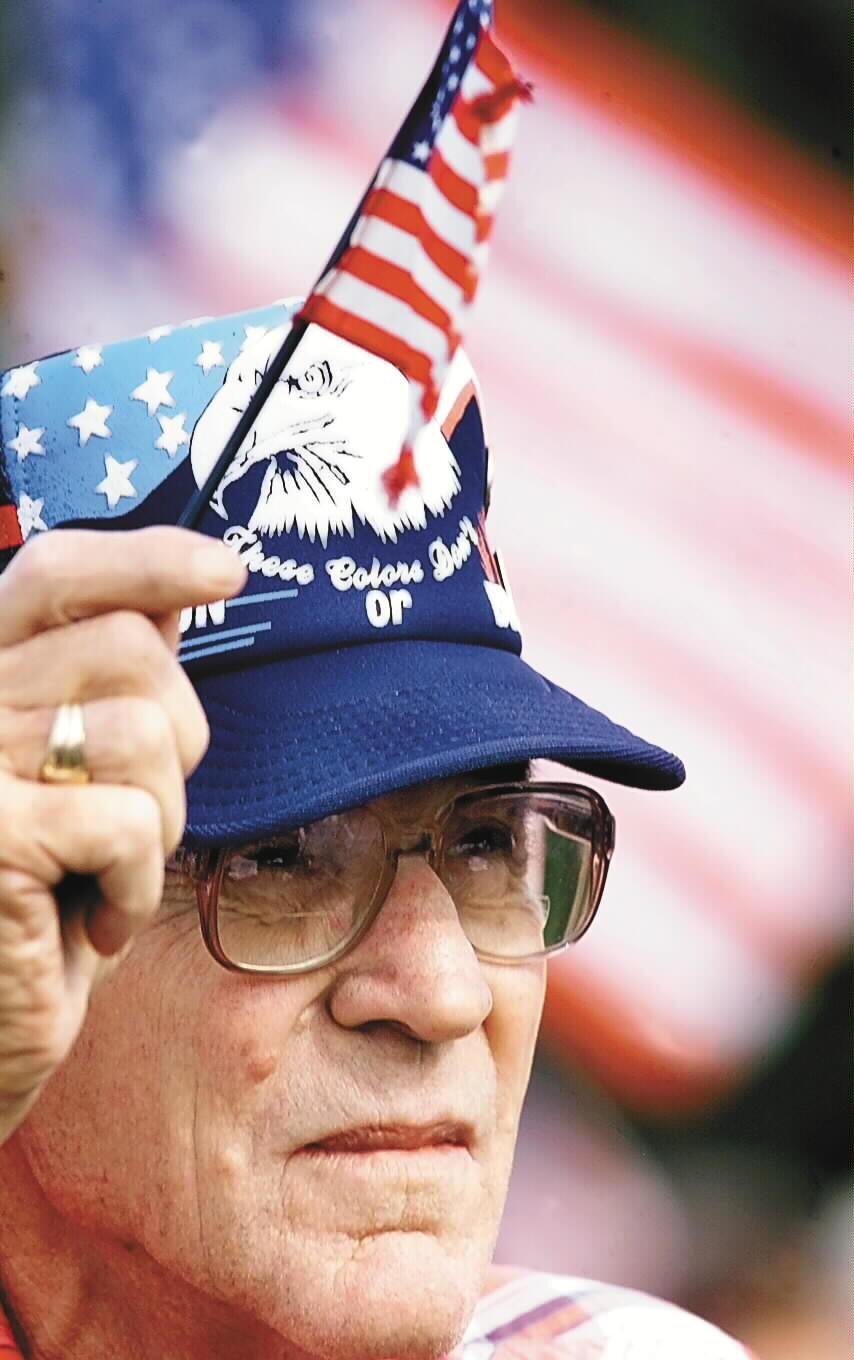 Quad City Salute to America... 09/14/01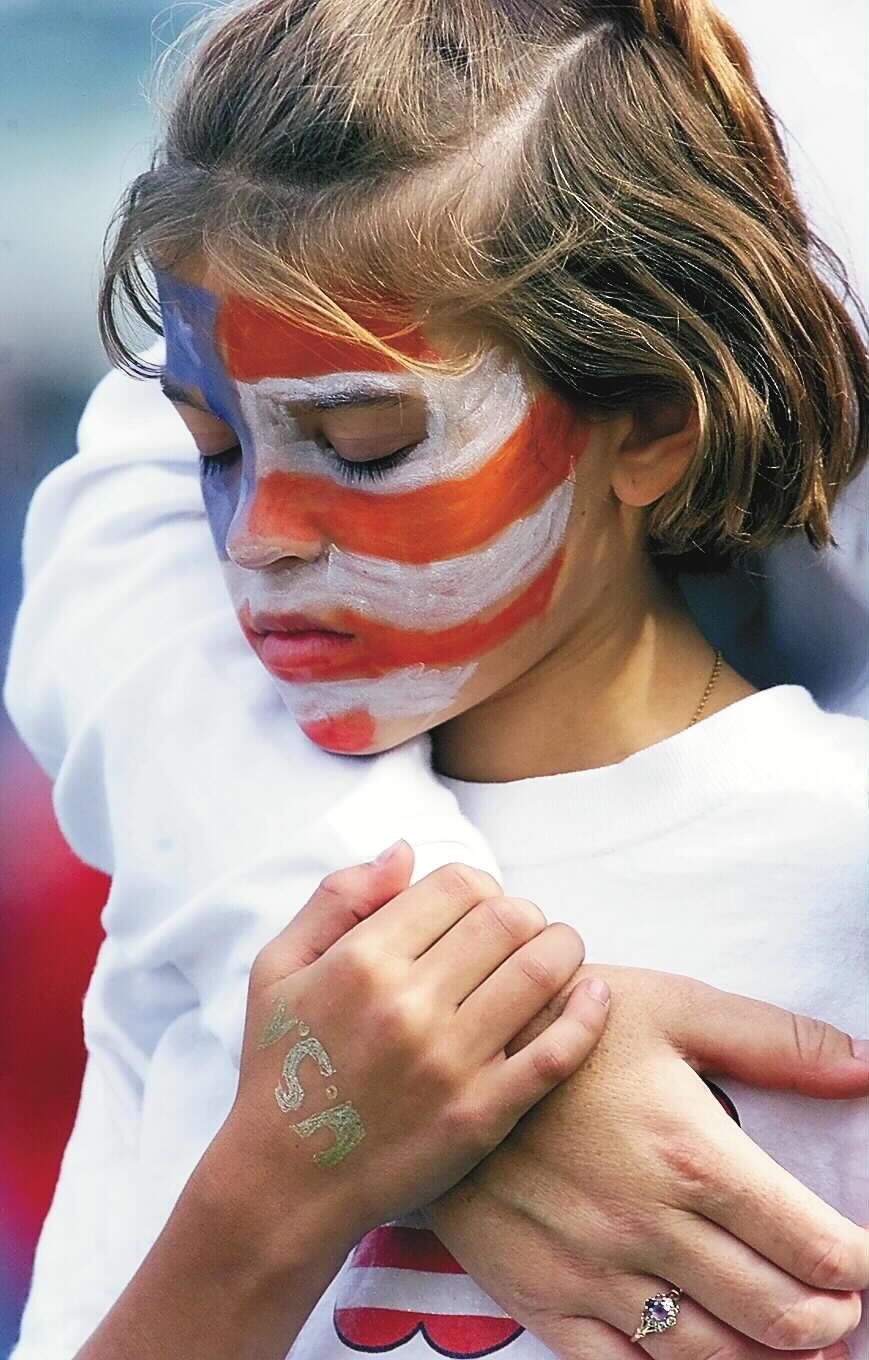 Quad City Salute to America... 09/14/01
Quad City Salute to America... 07/10/03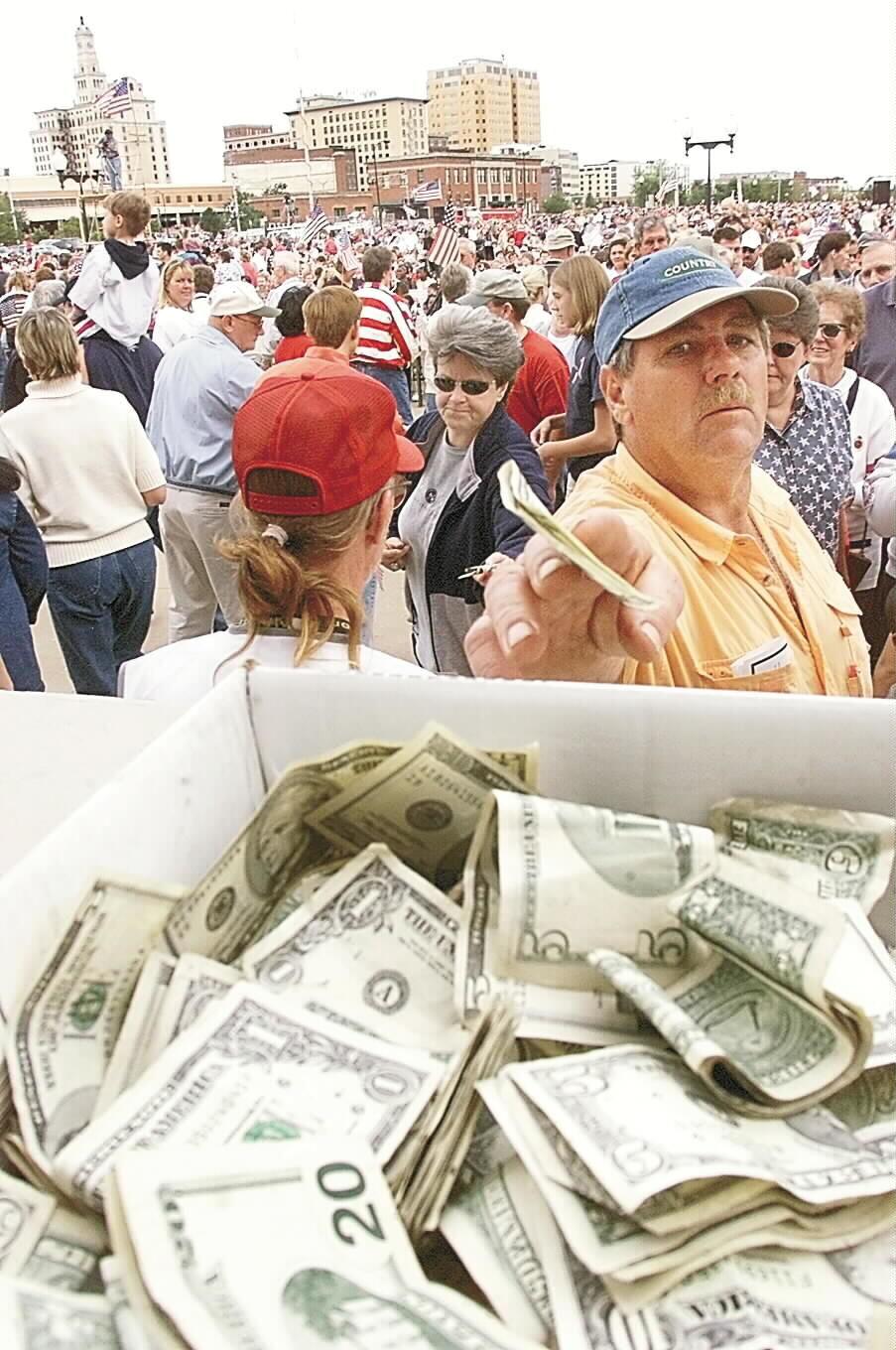 Quad City Salute to America... 07/10/03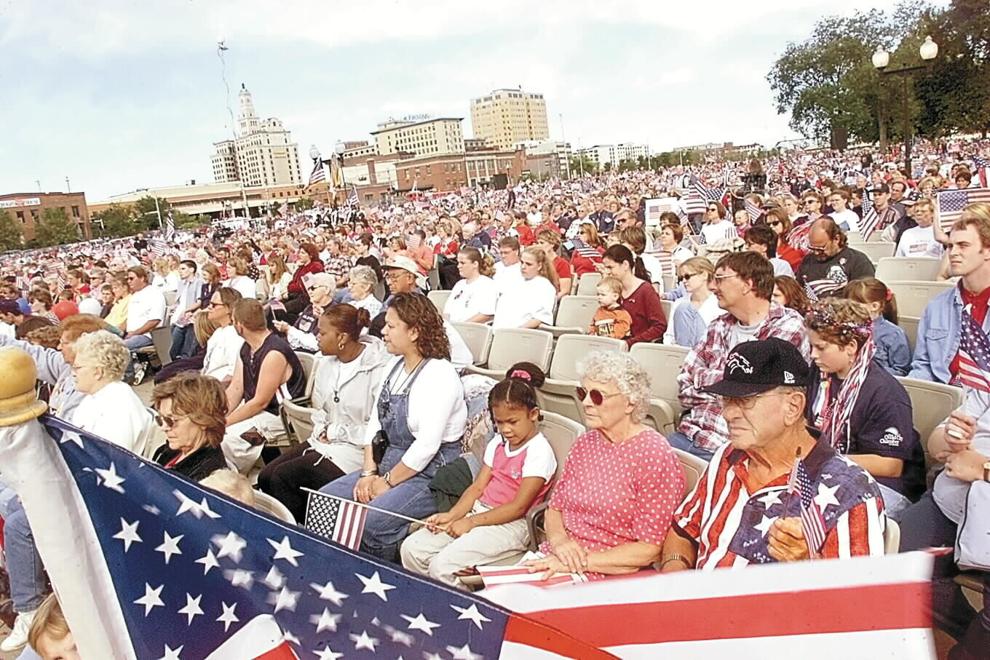 Quad City Salute to America... 07/10/03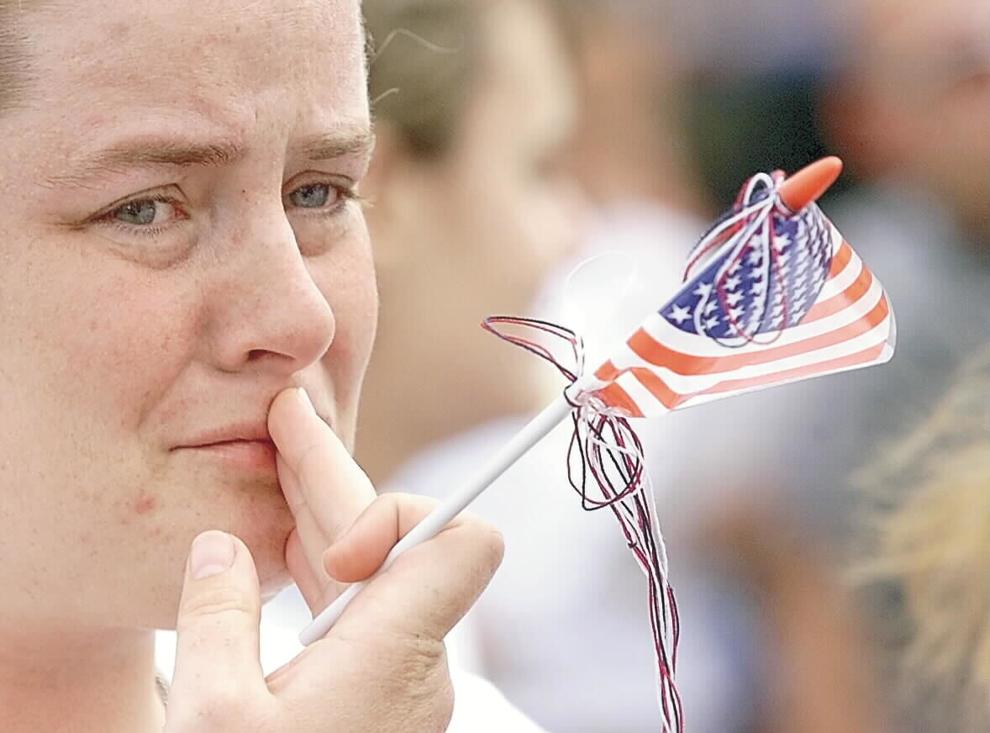 Quad City Salute to America... 07/10/03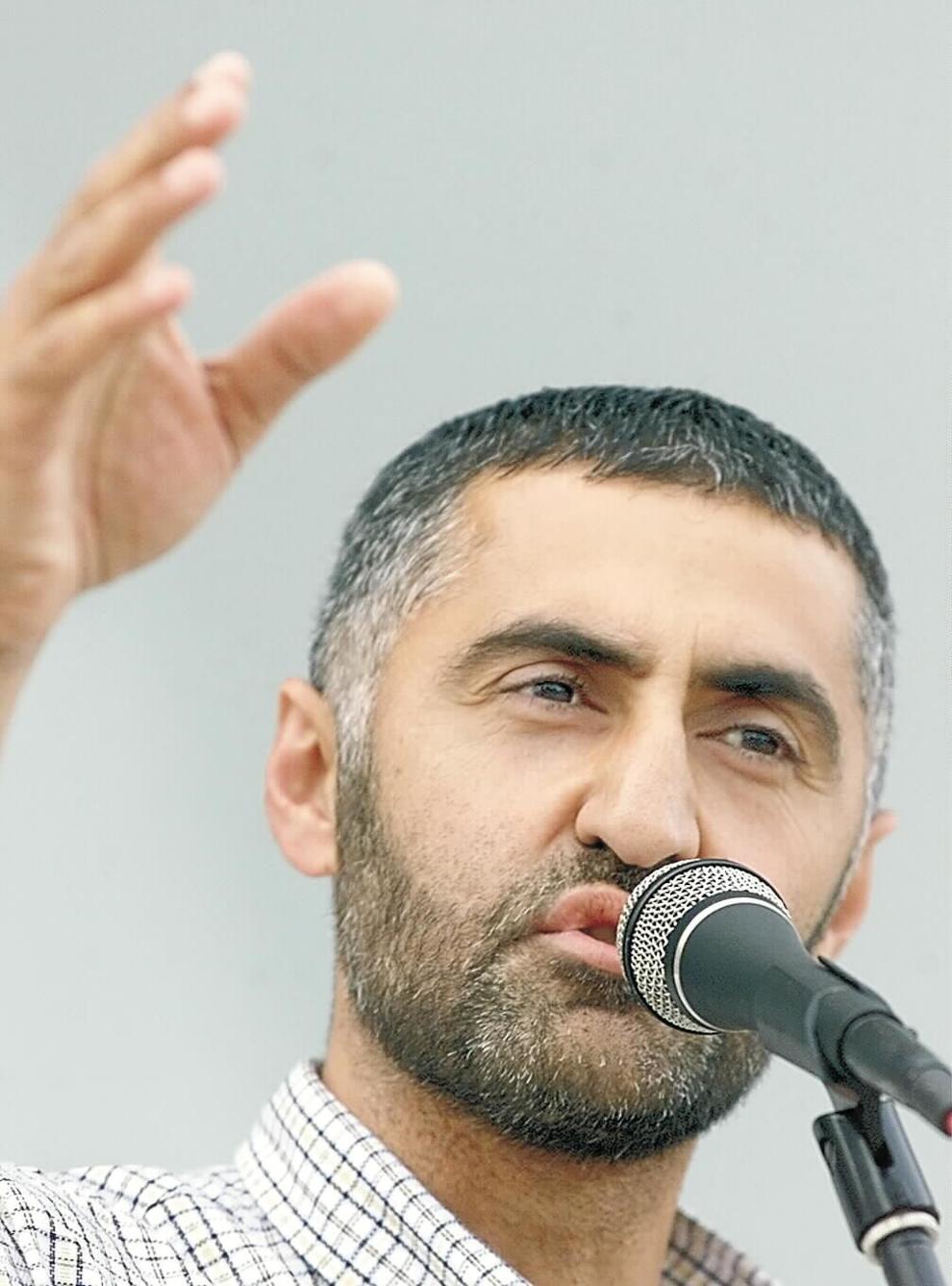 Quad City Salute to America... 07/11/03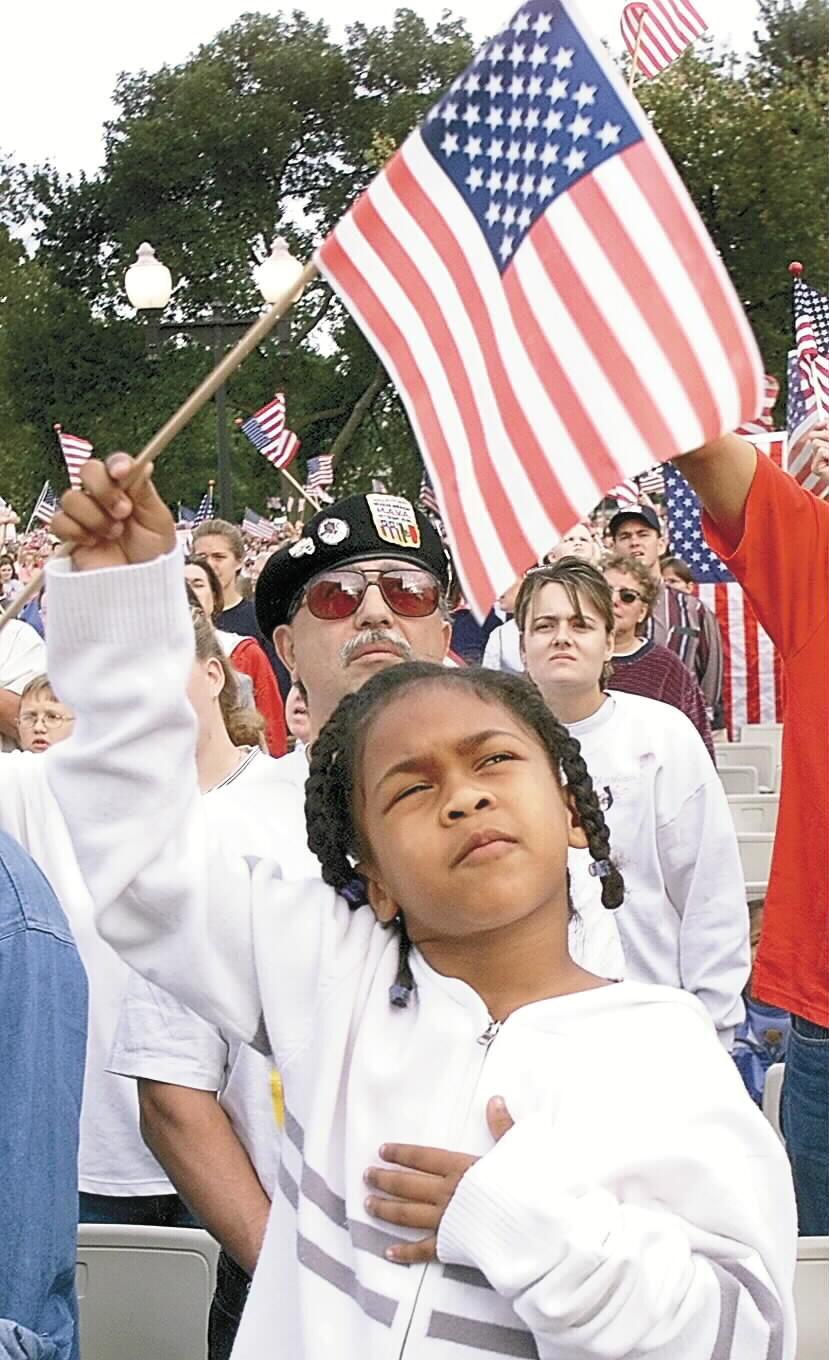 Quad City Salute to America... 07/10/03
Quad City Salute to America... 07/10/03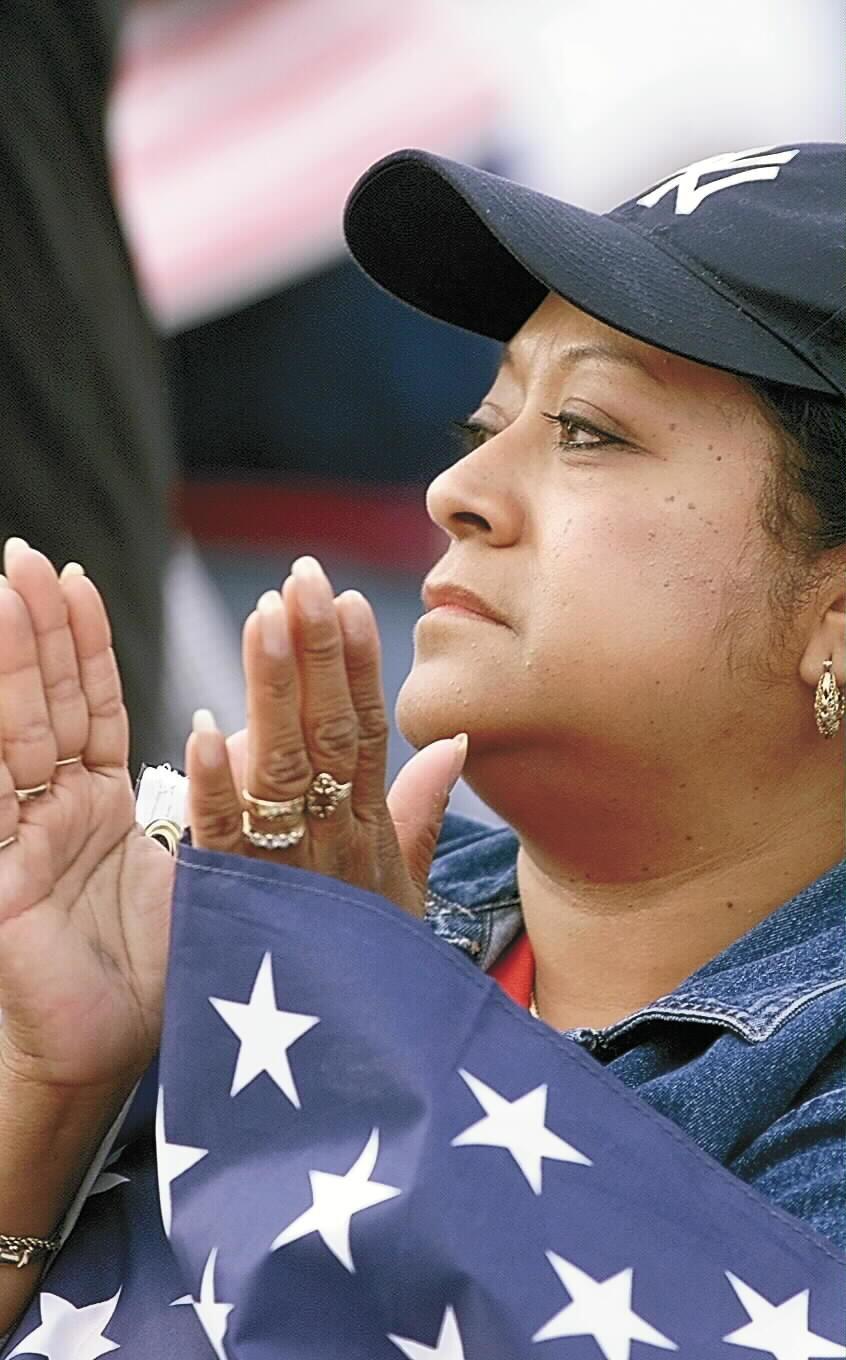 Quad City Salute to America... 09/14/01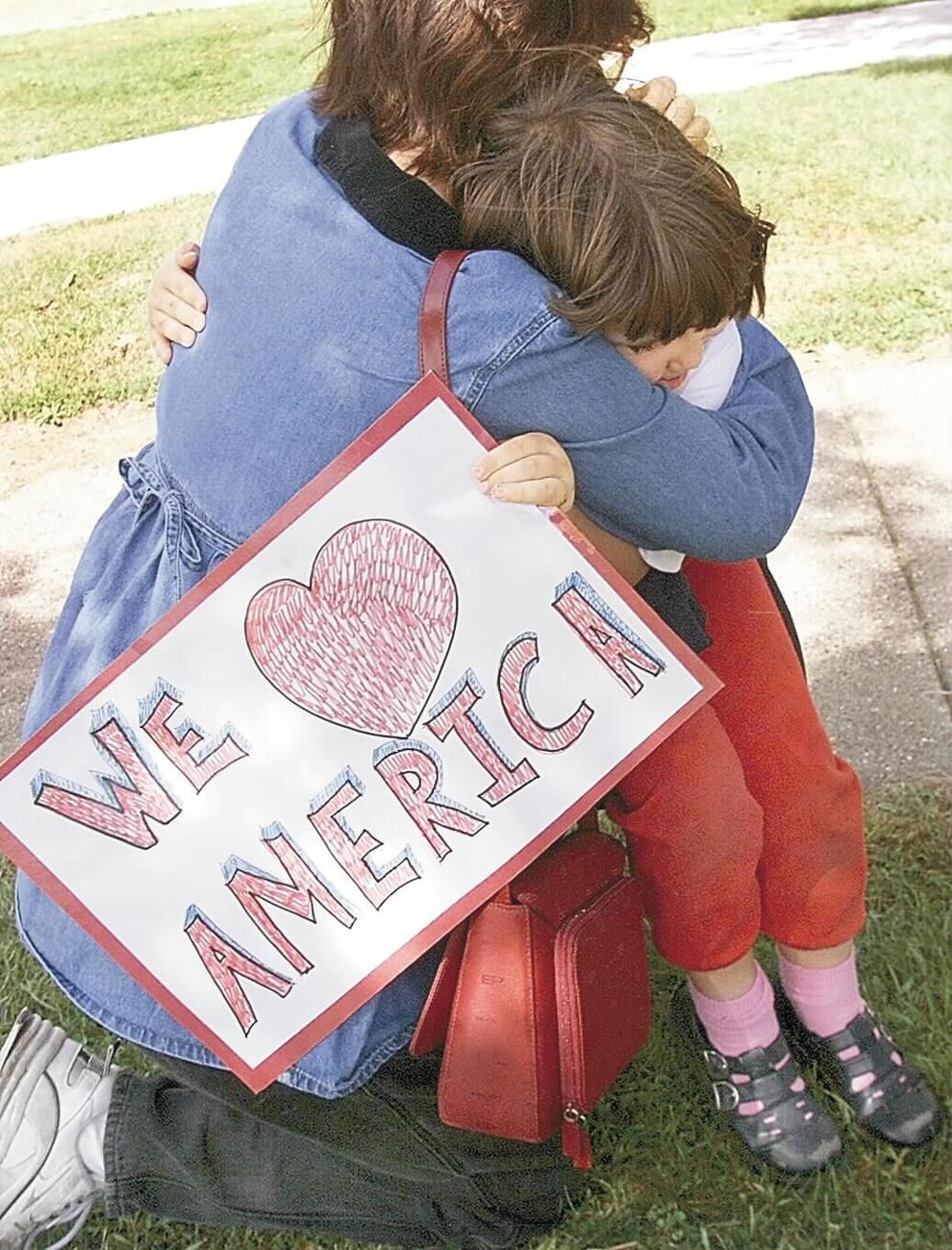 Quad City Salute to America... 07/09/03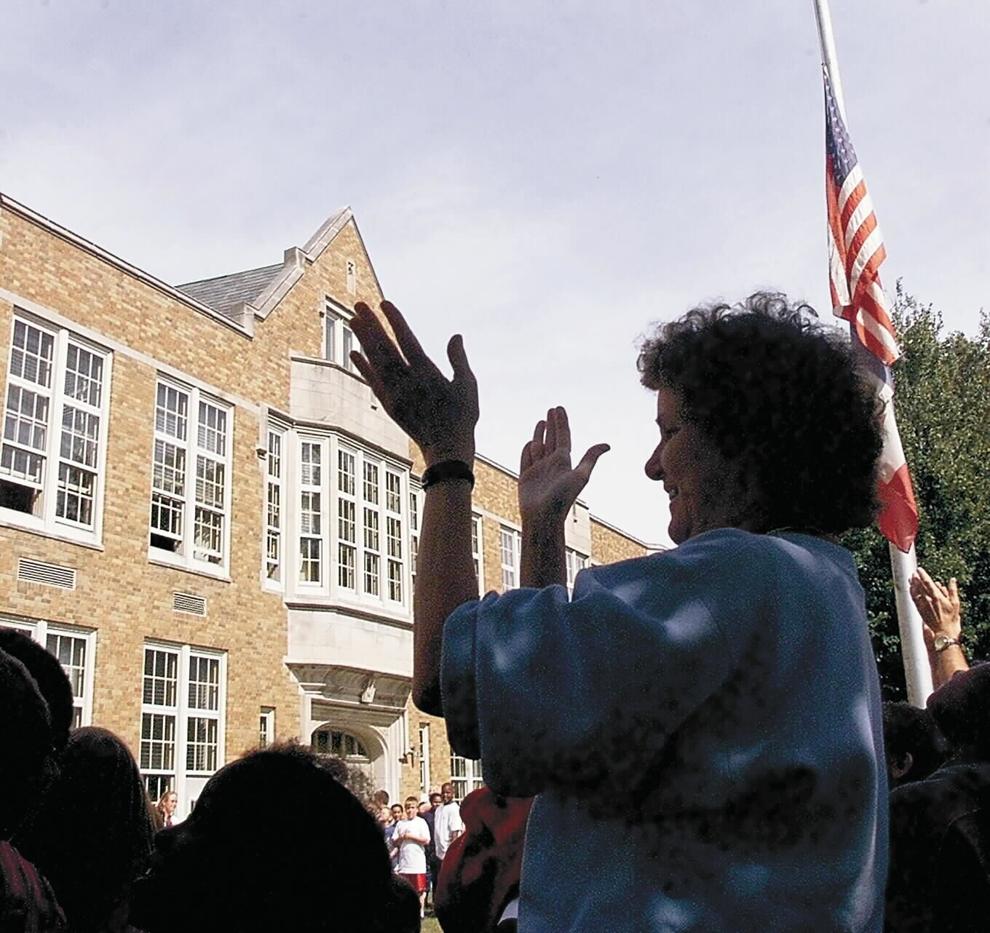 world trade... 09/11/01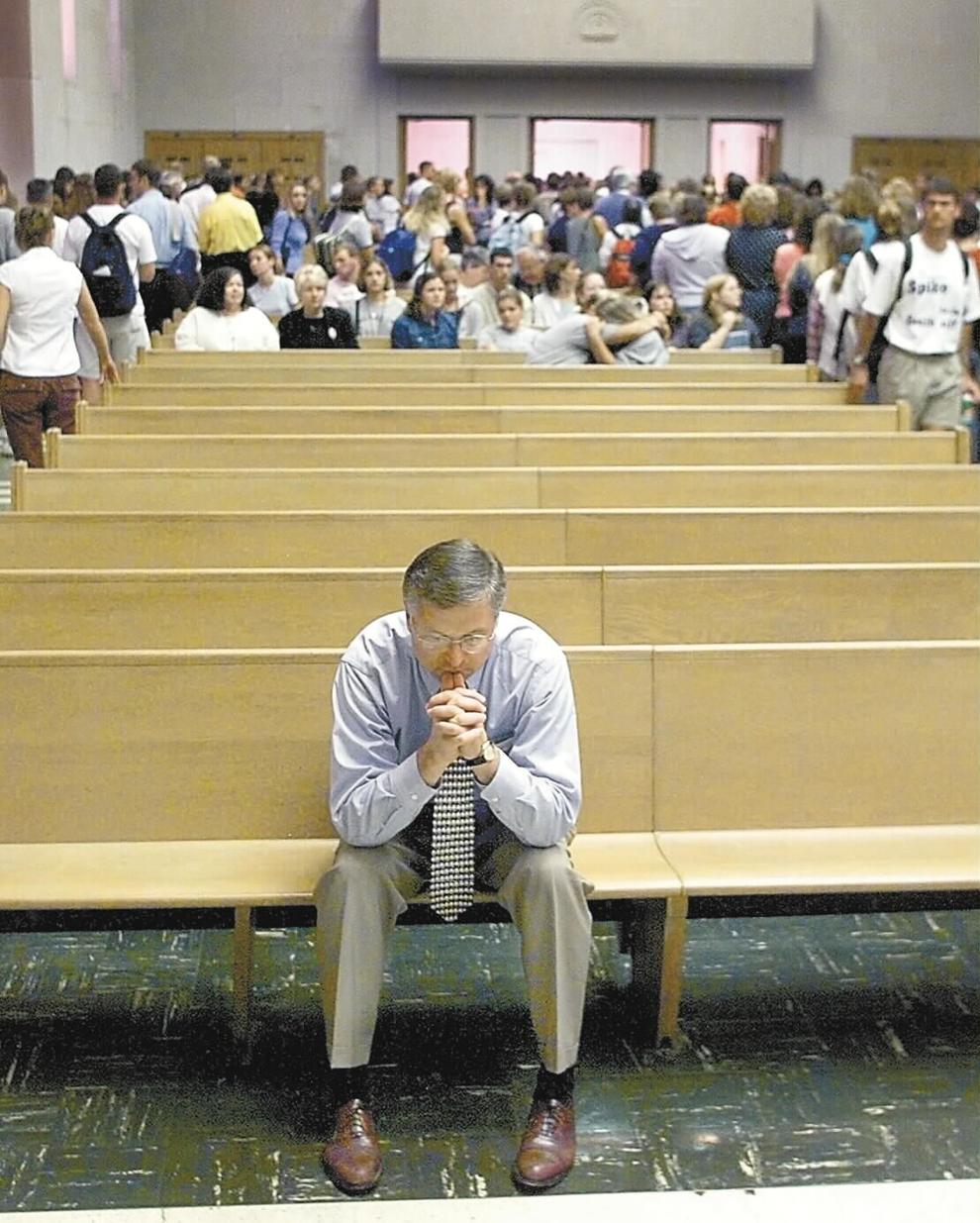 Homecoming run... 09/28/01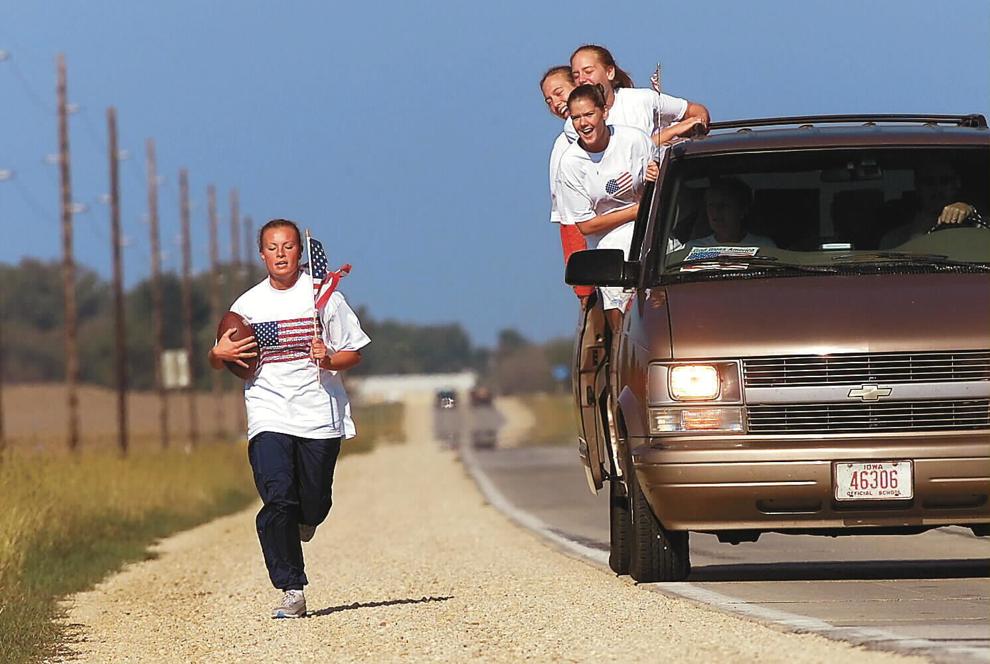 9-11 baby... 09/28/01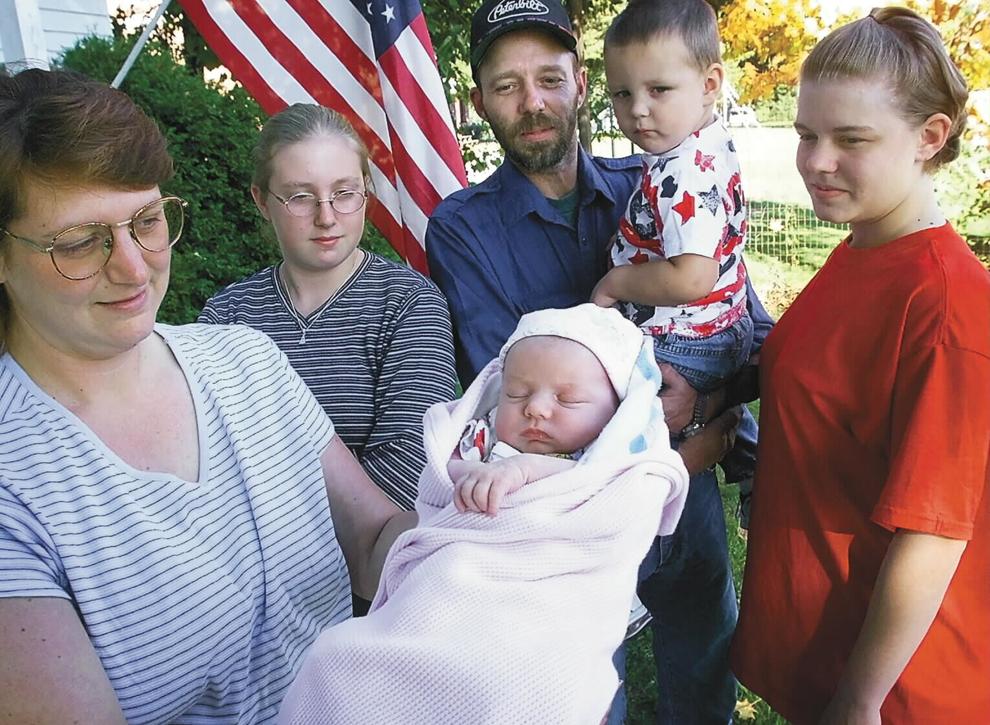 March for Freedom... 09/28/01
March for Freedom... 09/28/01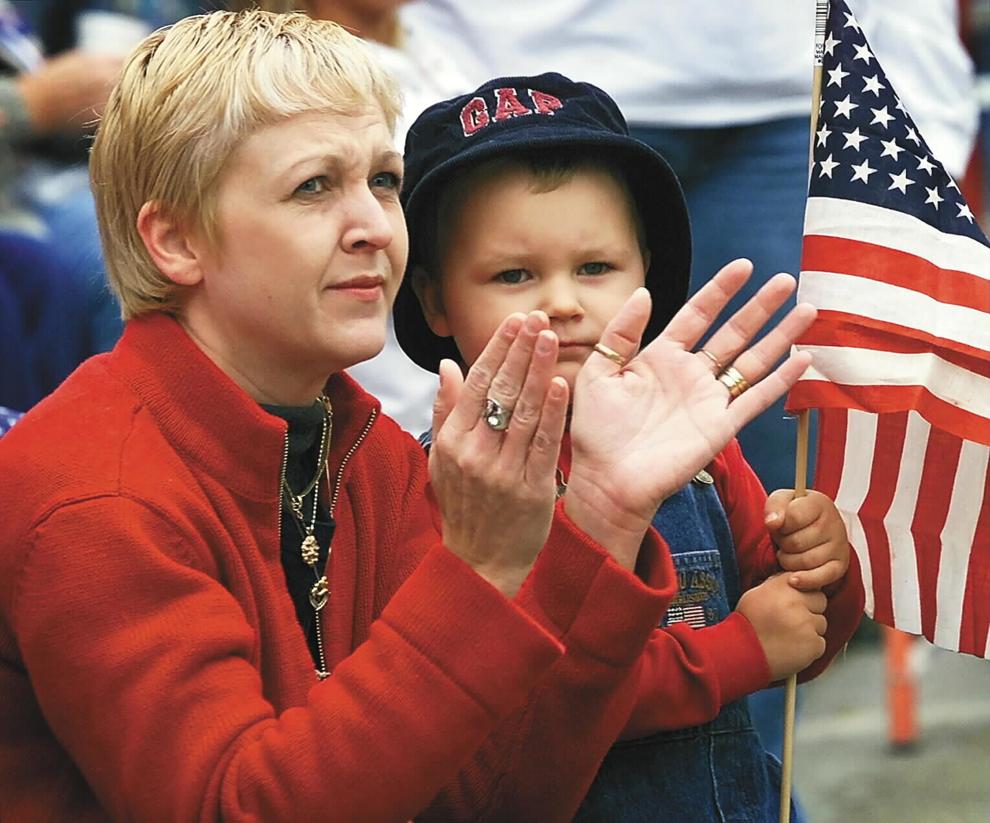 Liberty Bingham... 09/27/01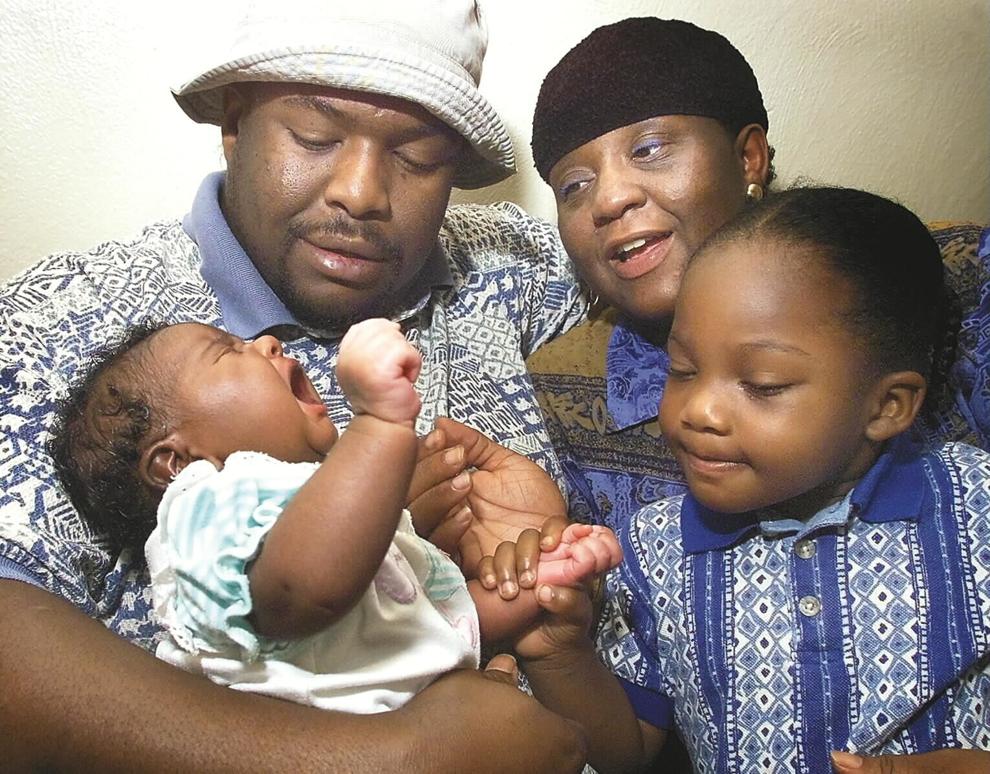 flag... 09/27/01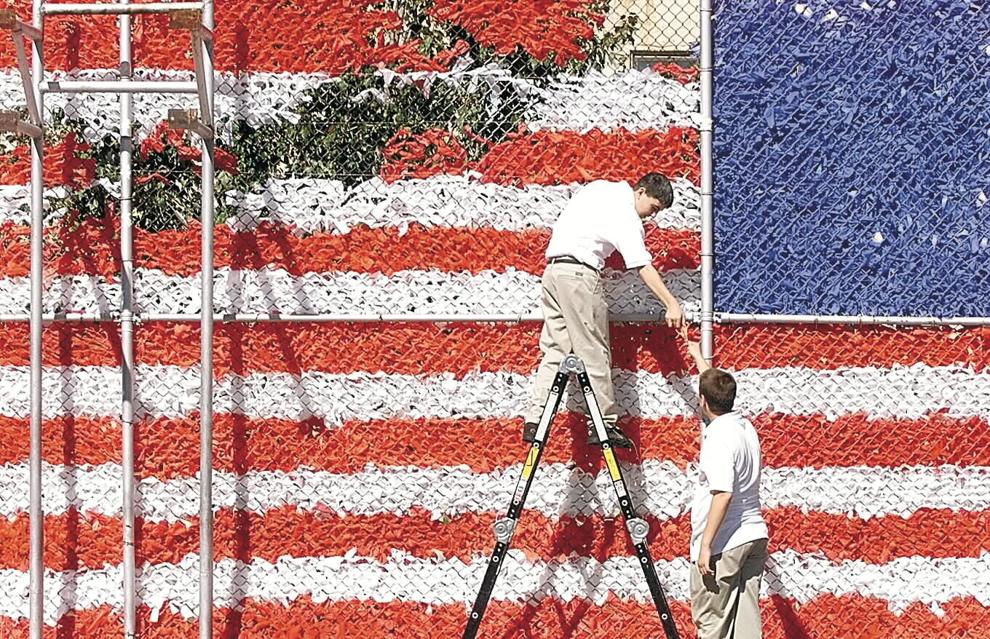 Aledo Patriotism... 09/24/01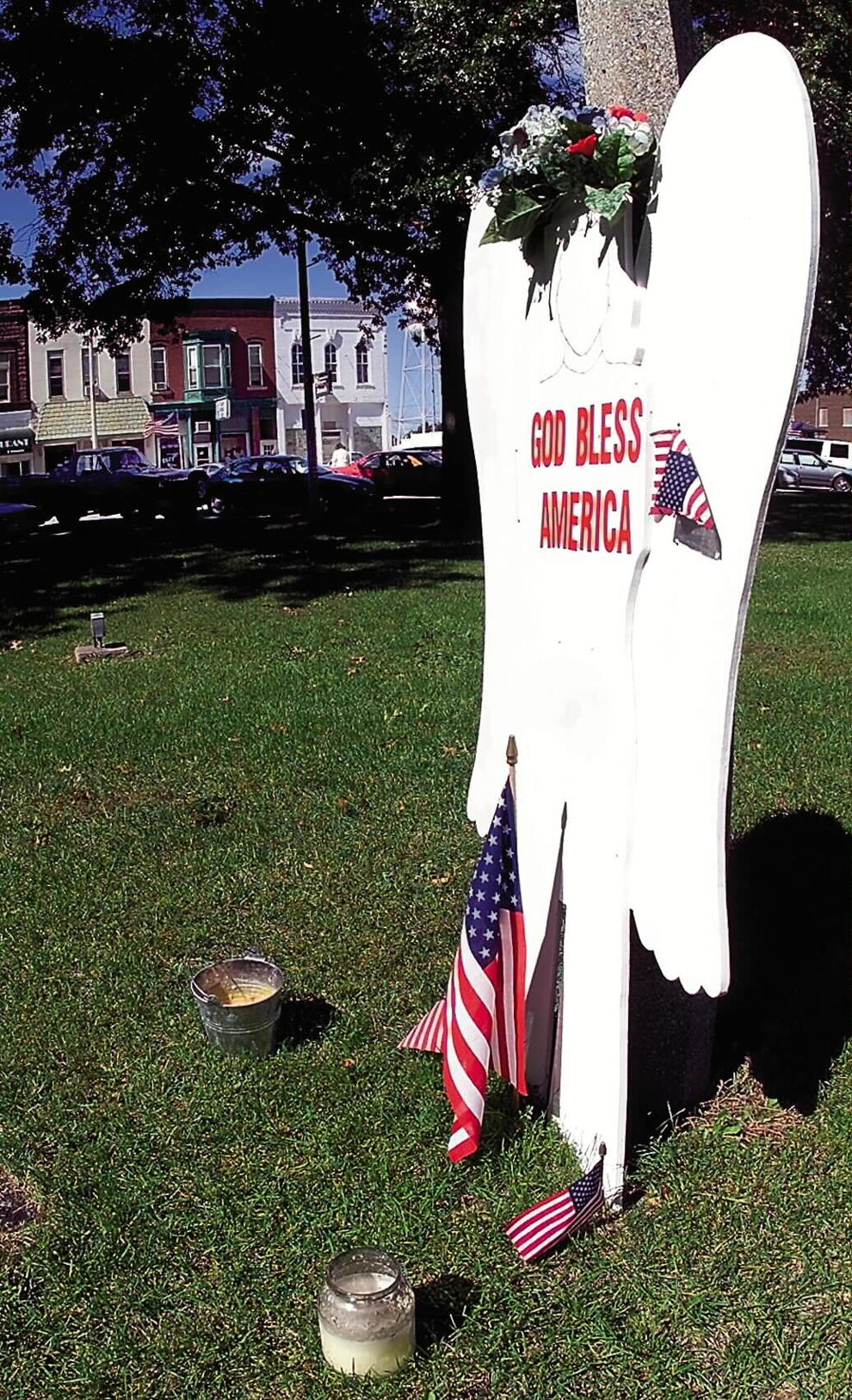 Motorcyclists... 09/22/01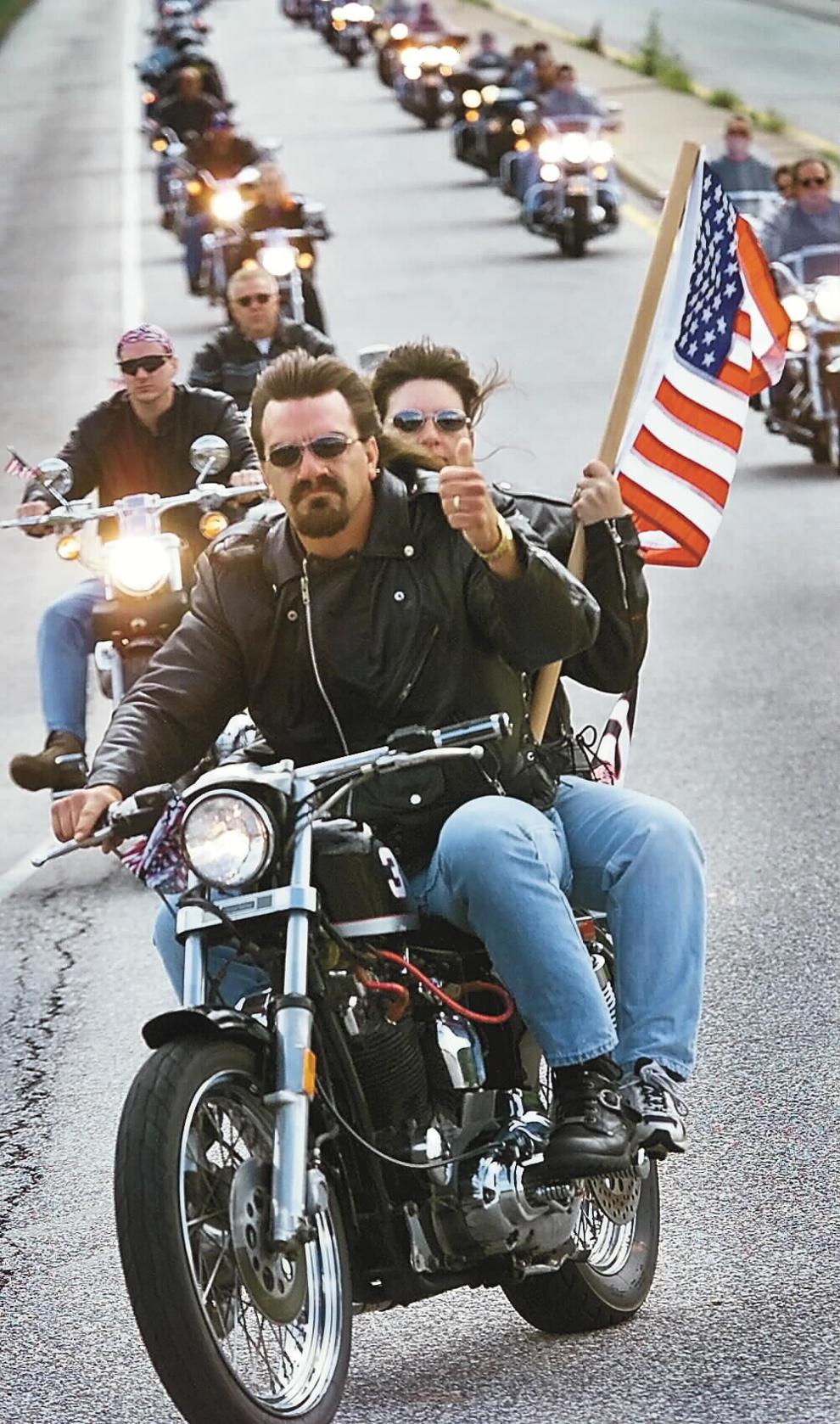 Motorcyclists... 09/22/01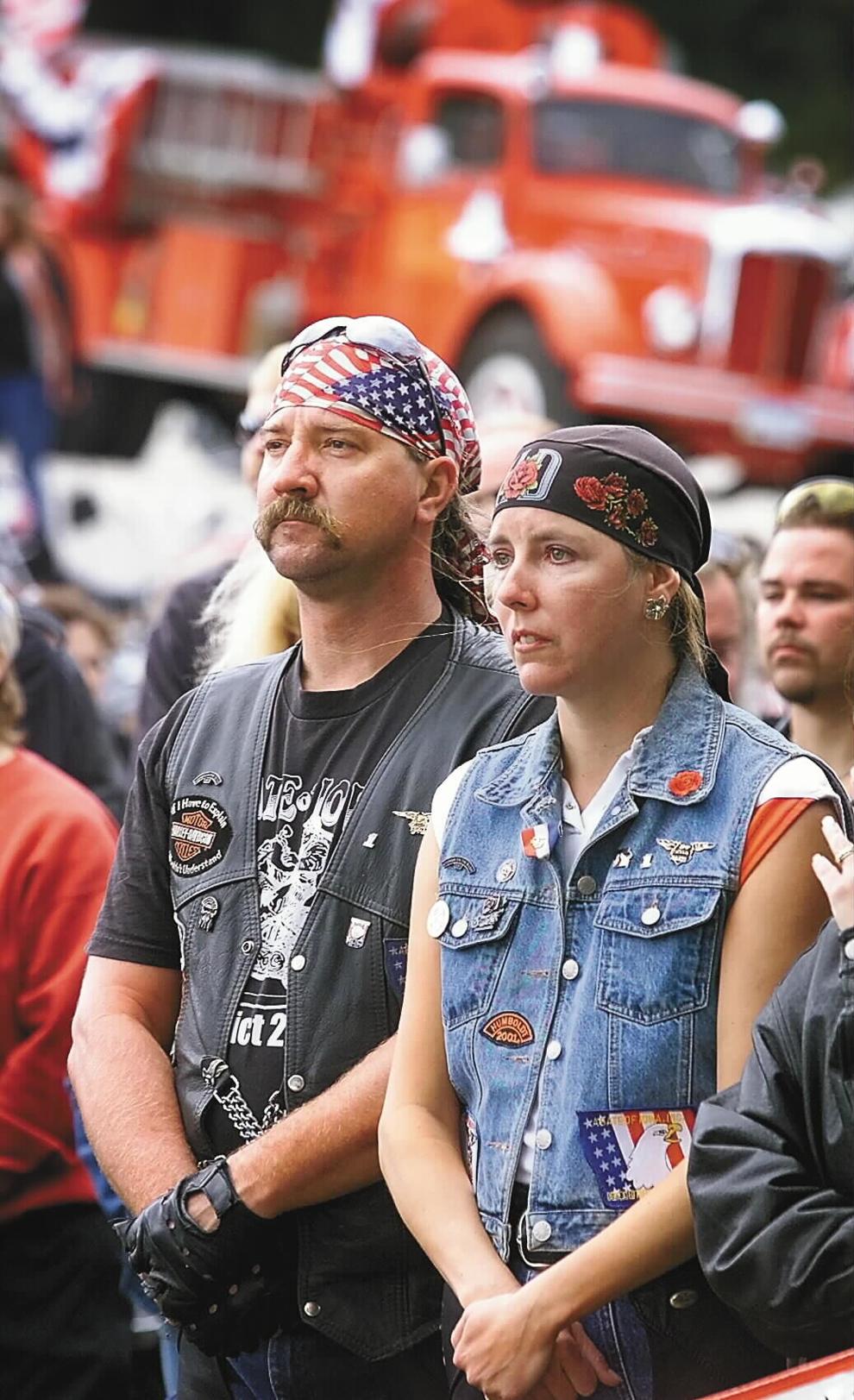 QC Care Package... 09/21/01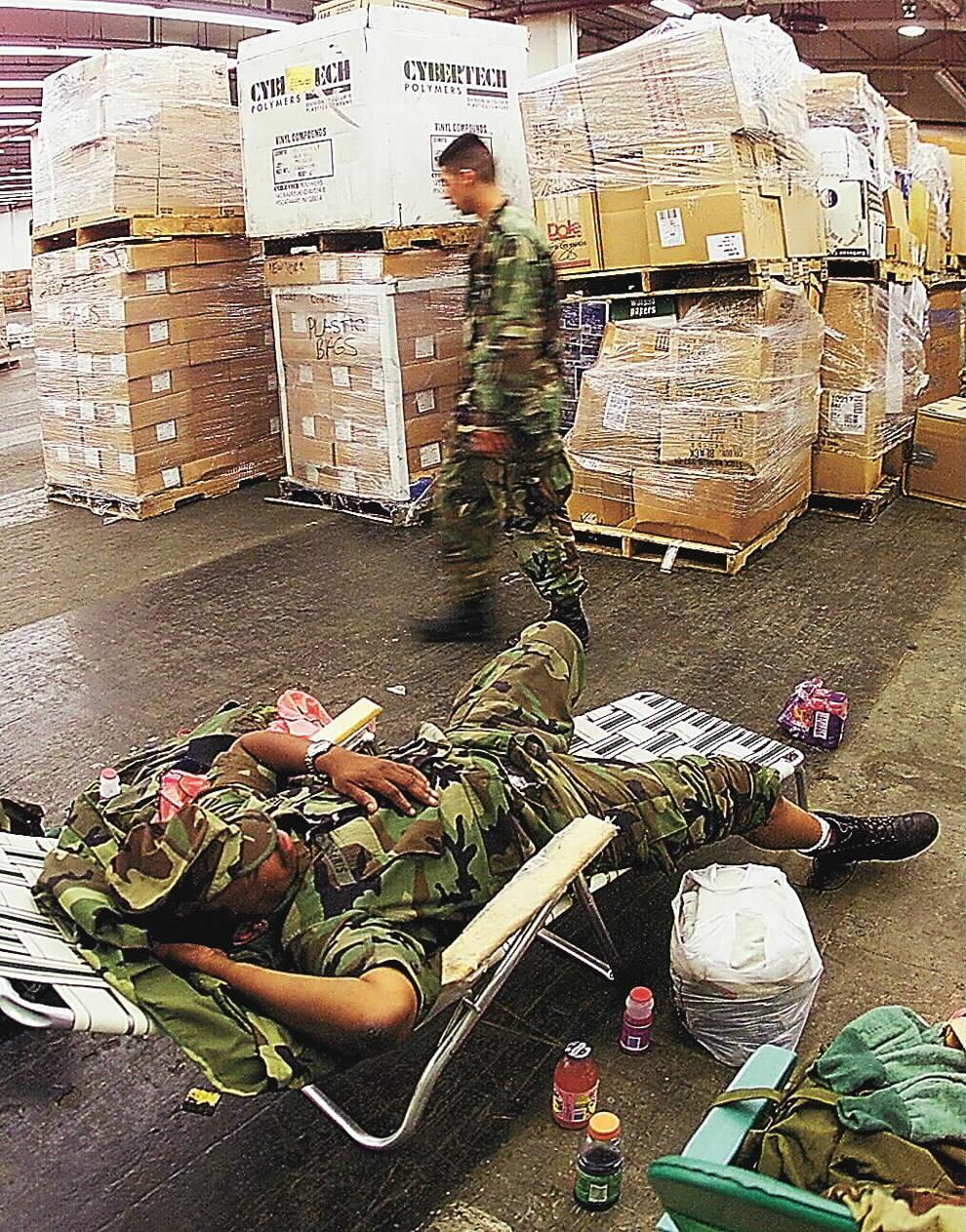 QC Care Package... 09/21/01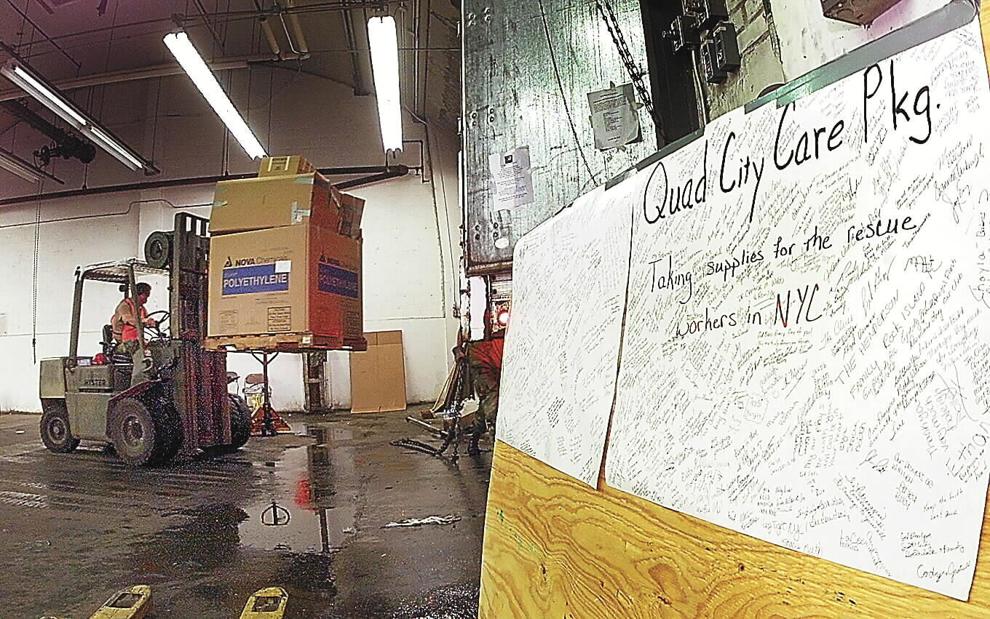 QC Care Package... 09/20/01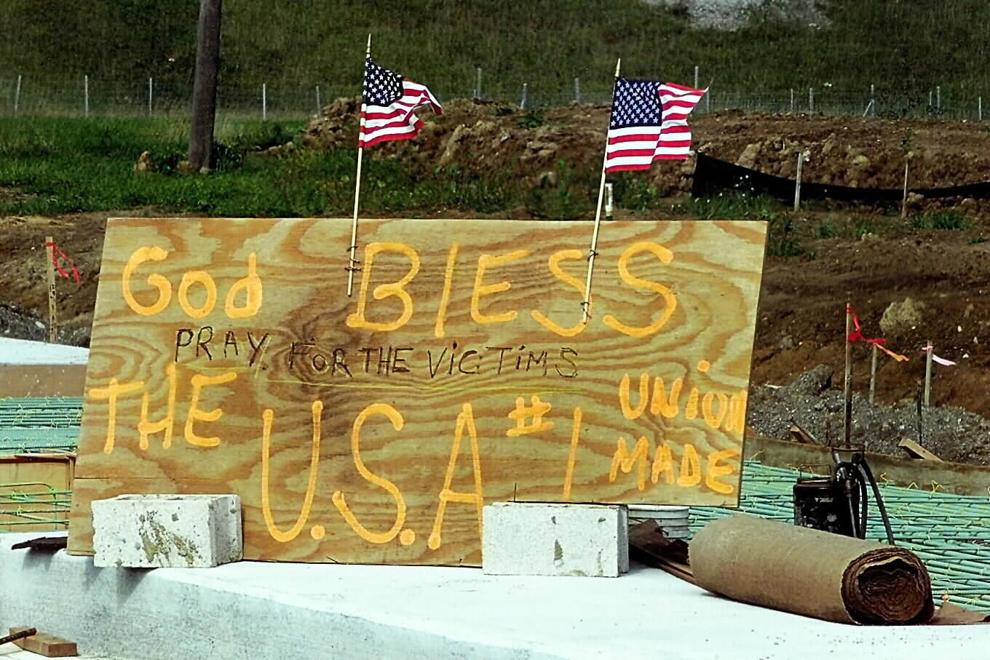 USA fence... 09/19/01
Arsenal... 09/17/01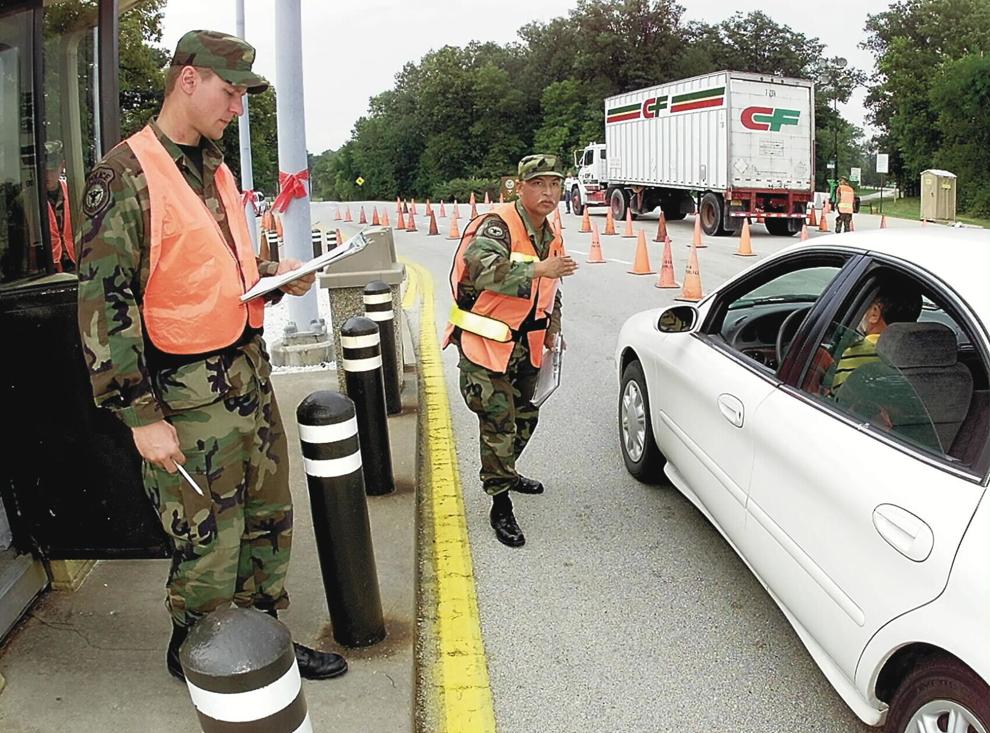 loading donation truck... 09/17/01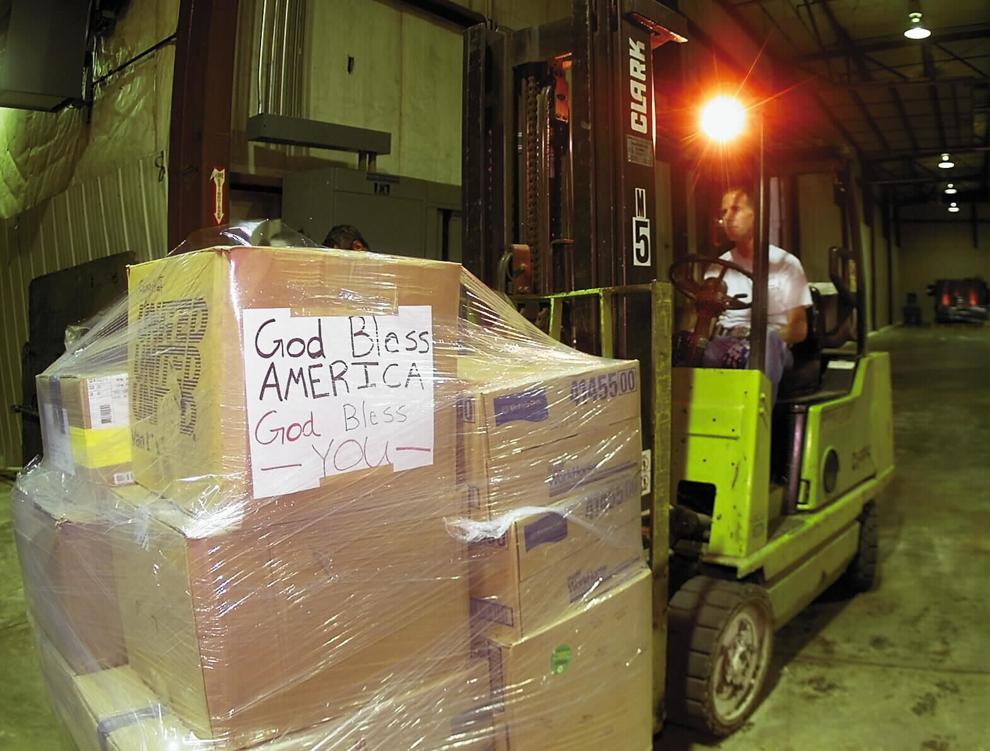 terrorism reaction... 09/16/01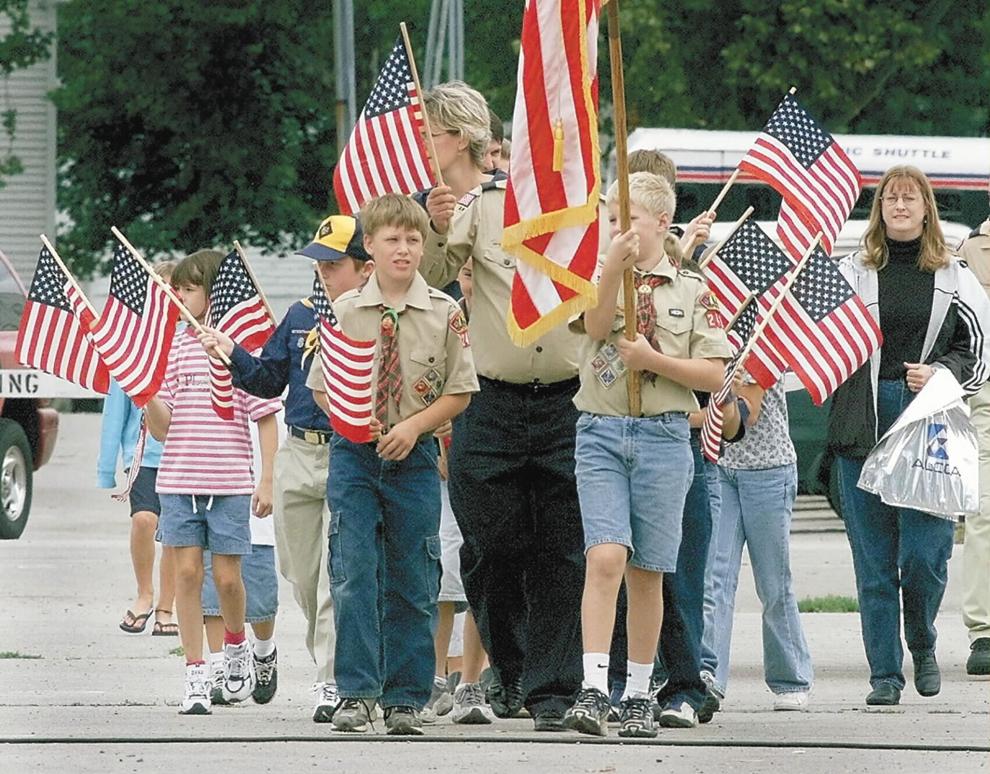 New York City donations... 09/16/01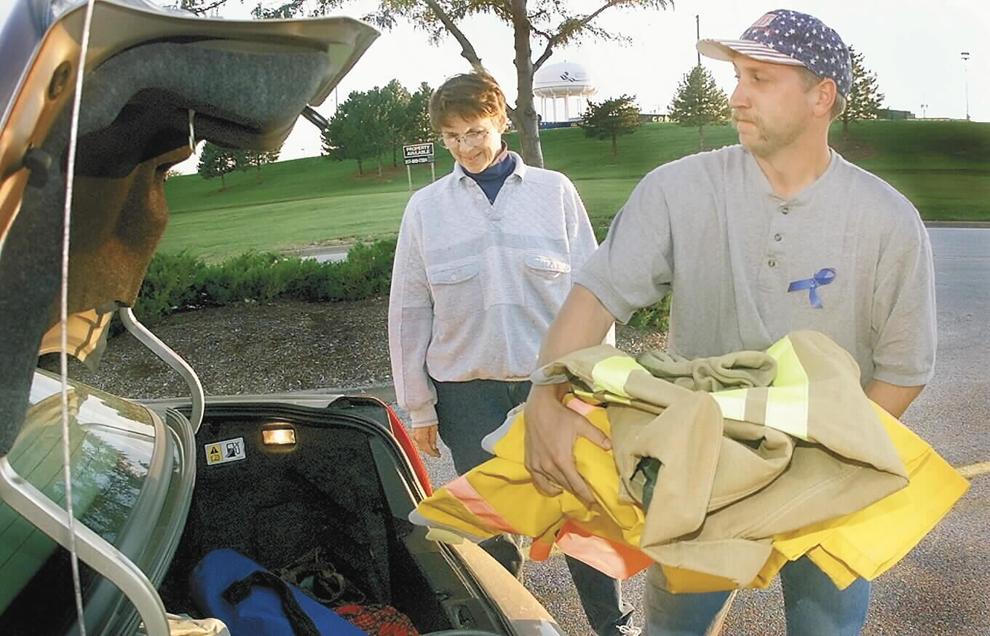 new york city donations... 09/16/01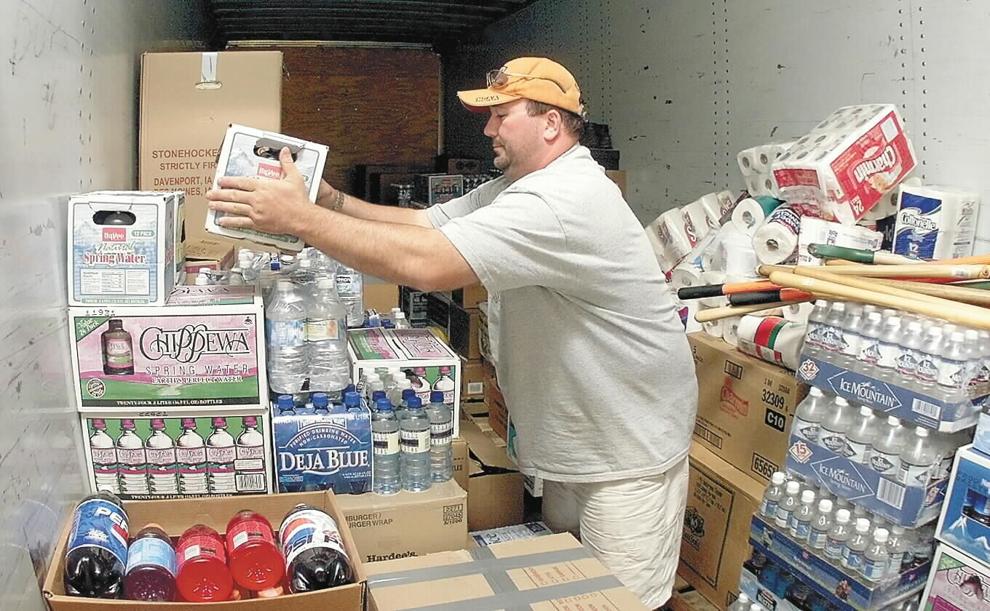 world trade attacks... 09/16/01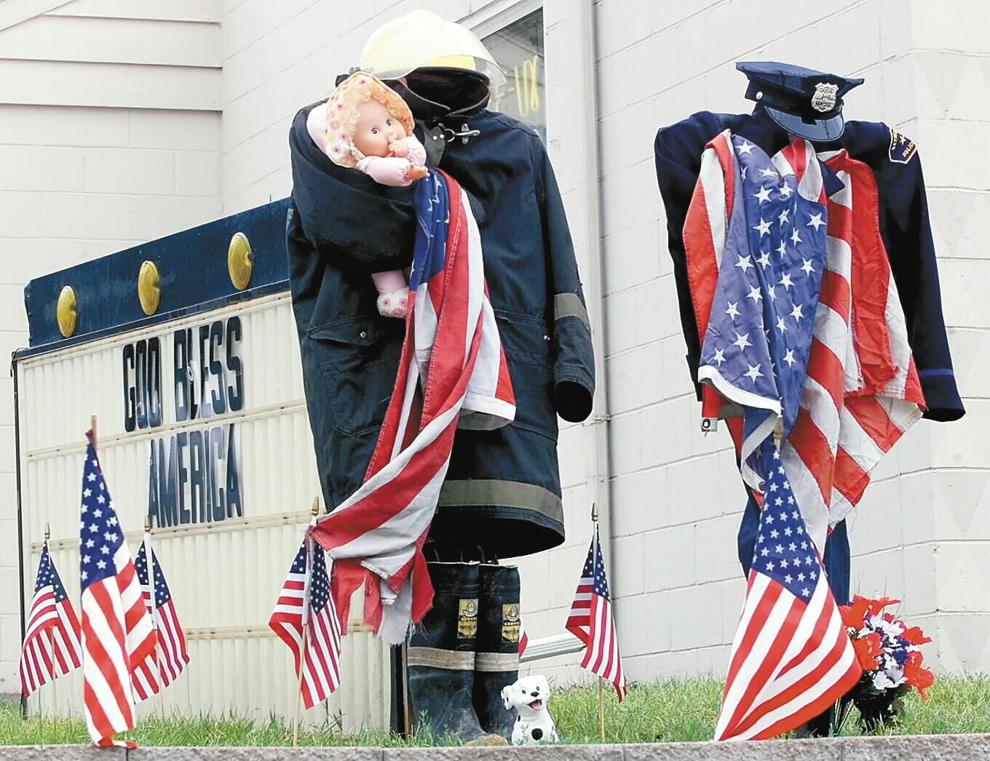 Reese... 09/15/01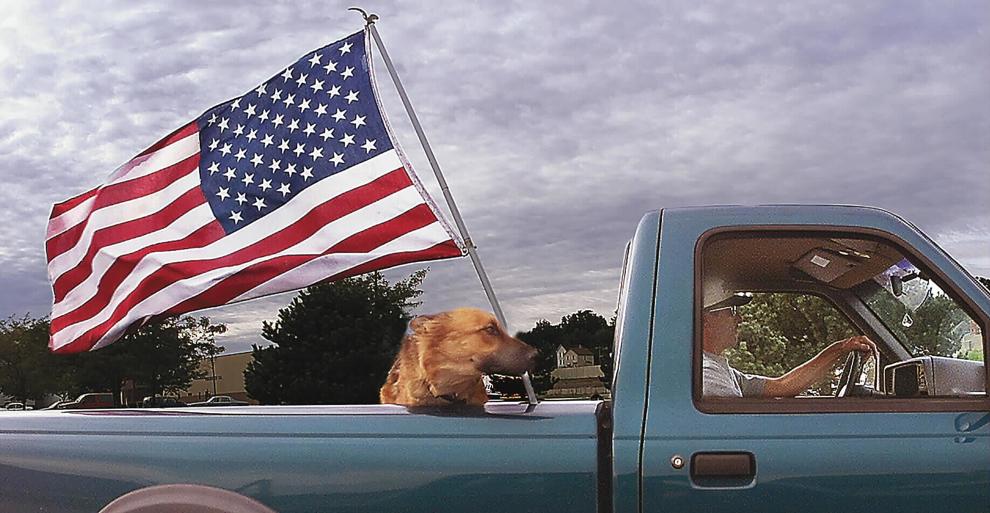 Follet Duran... 09/14/01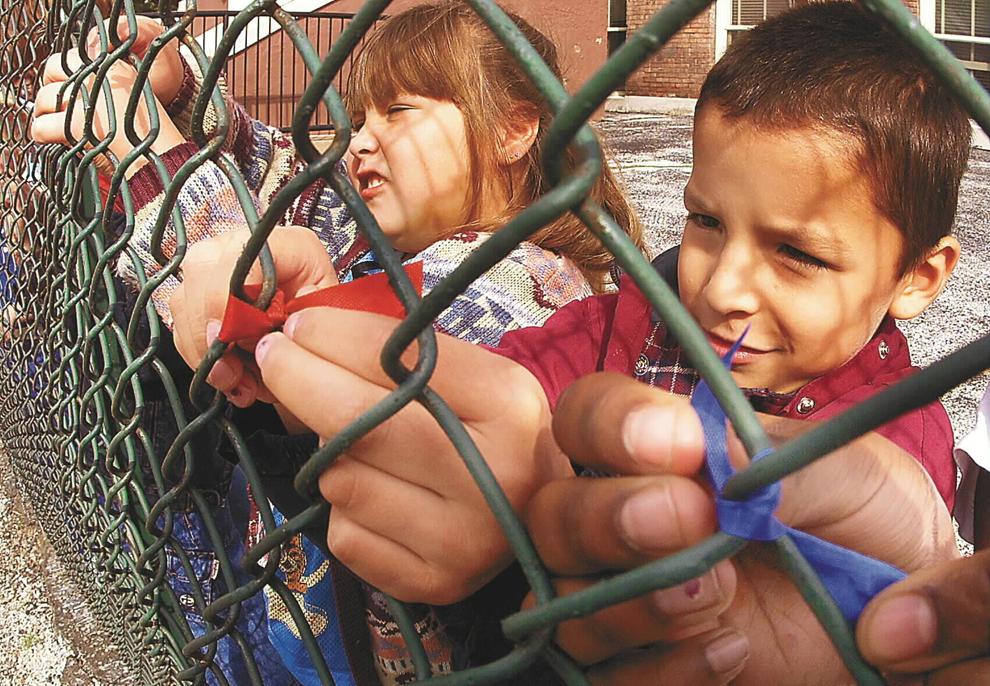 prayer... 09/14/01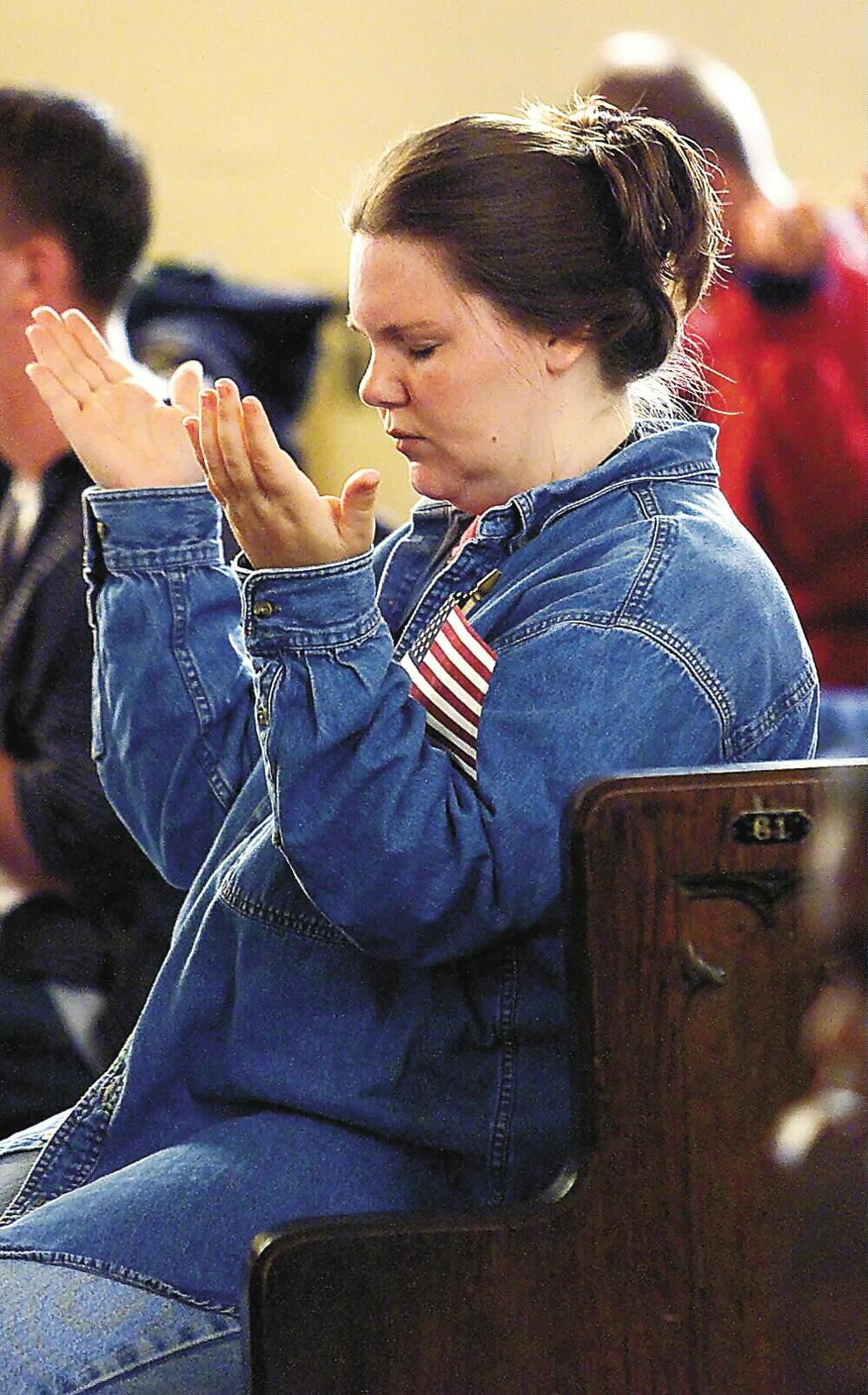 bettendorf football... 09/13/01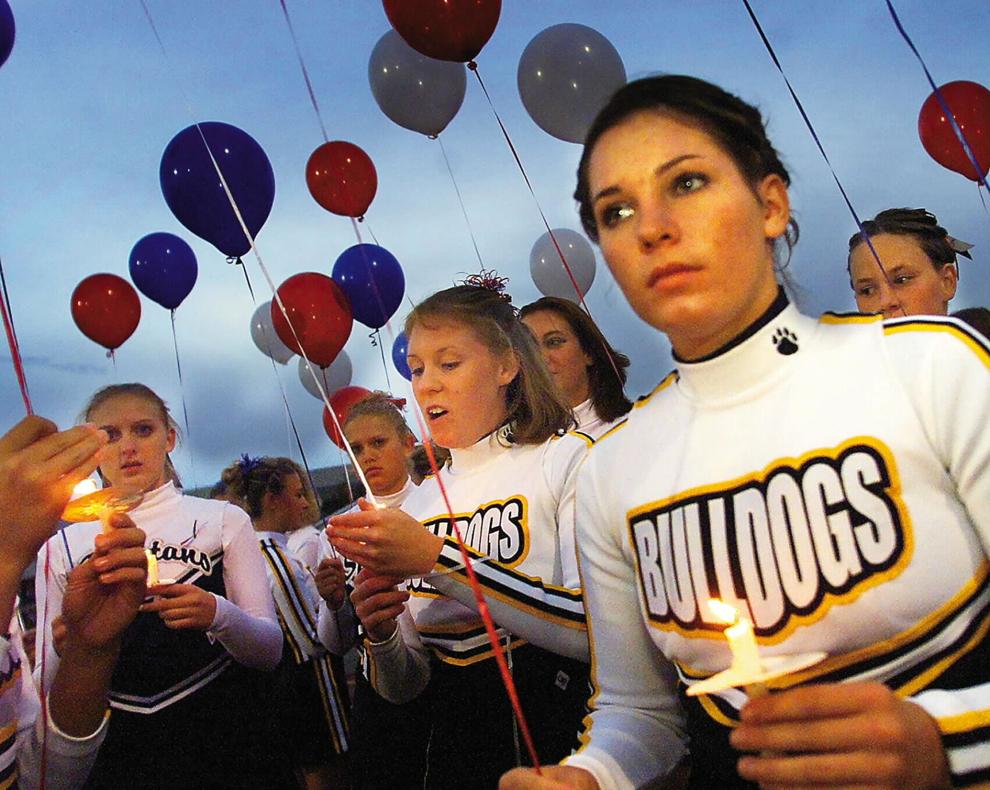 Airport... 09/12/01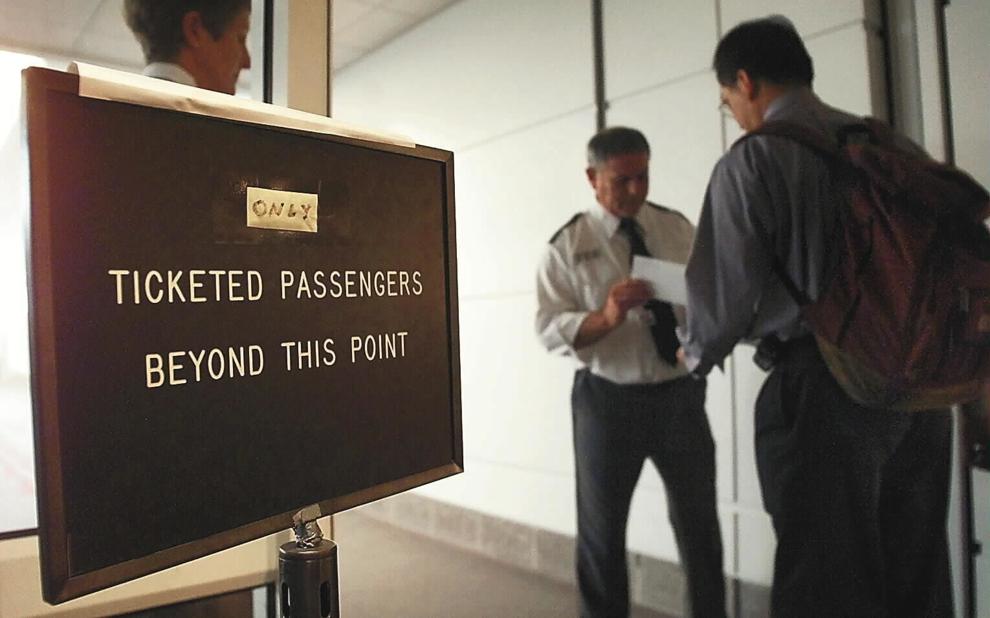 Flag frenzy... 09/12/01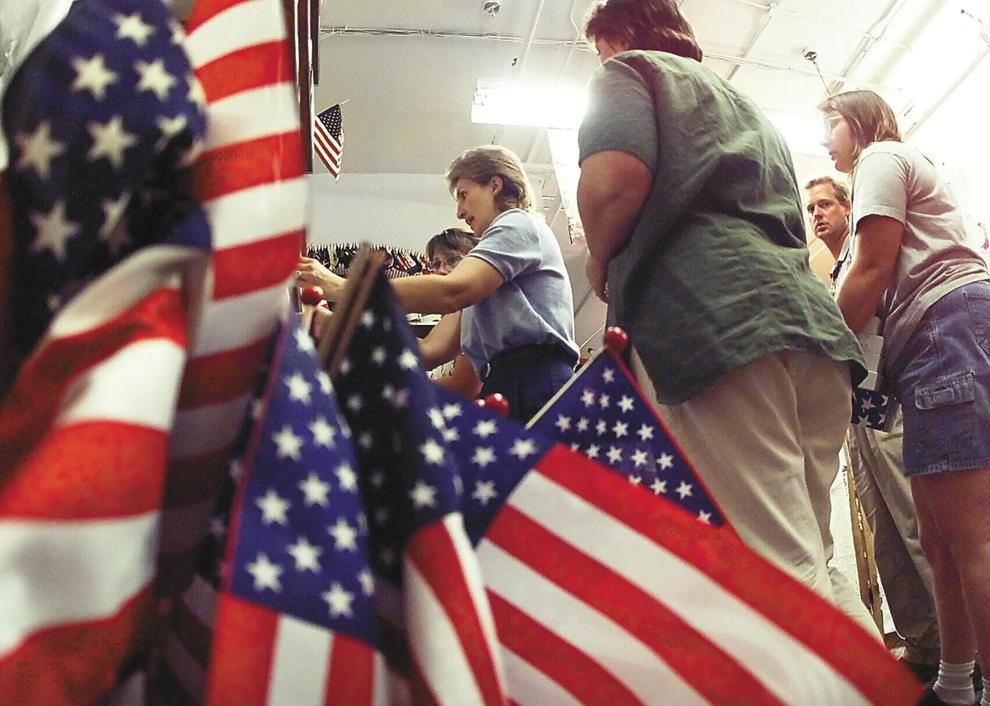 911extra.jpg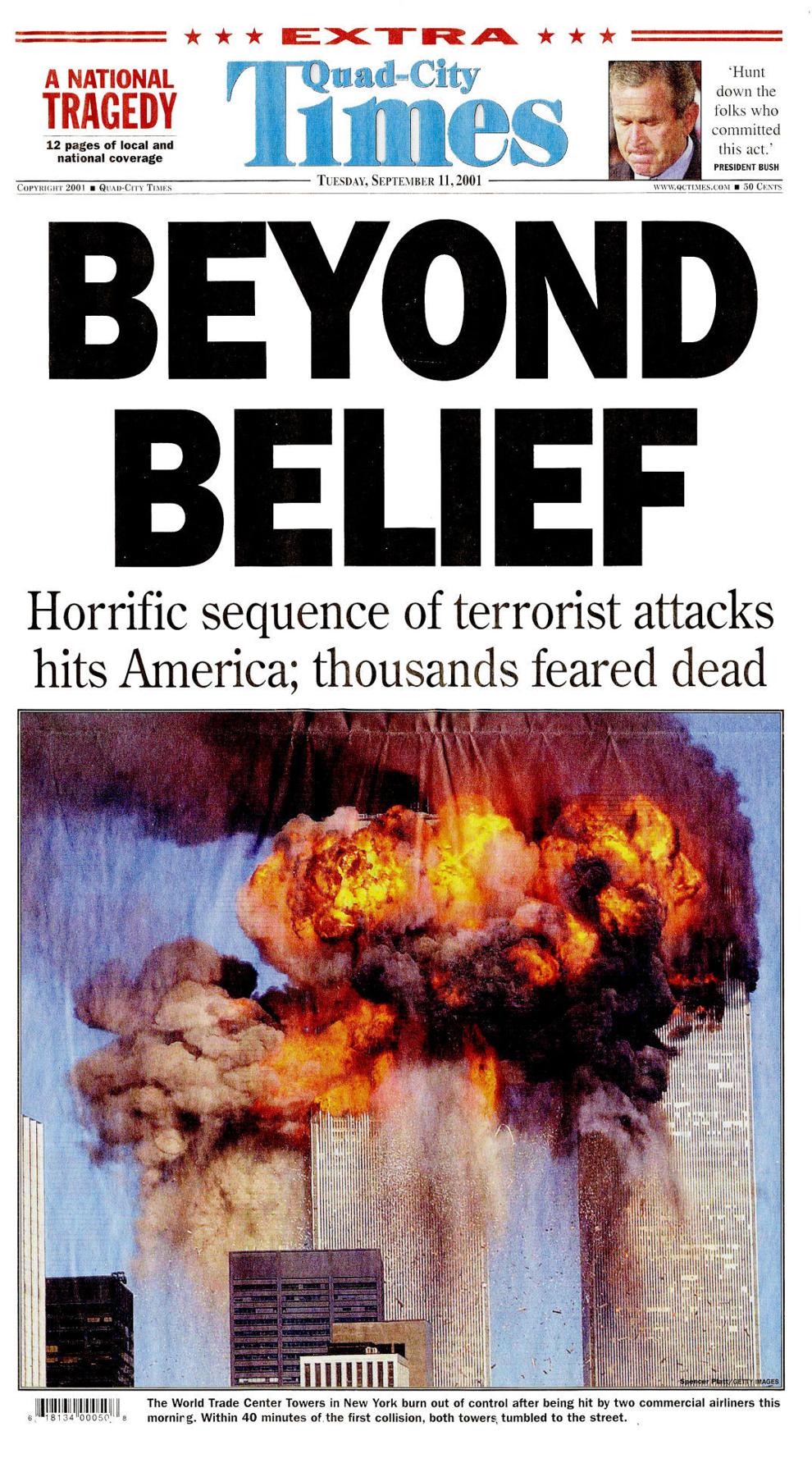 gas prices... 09/11/01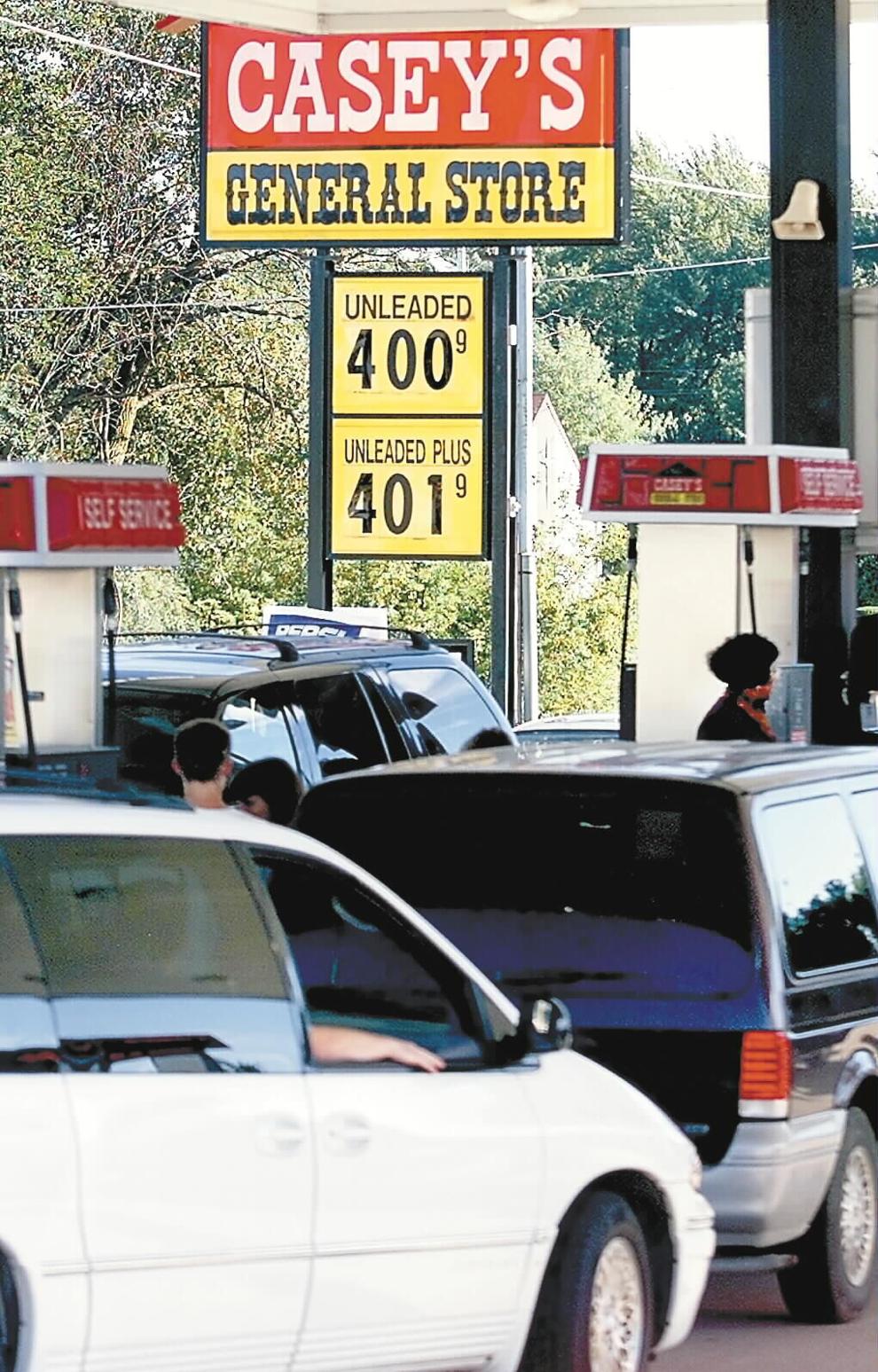 Quad City Airport... 09/11/01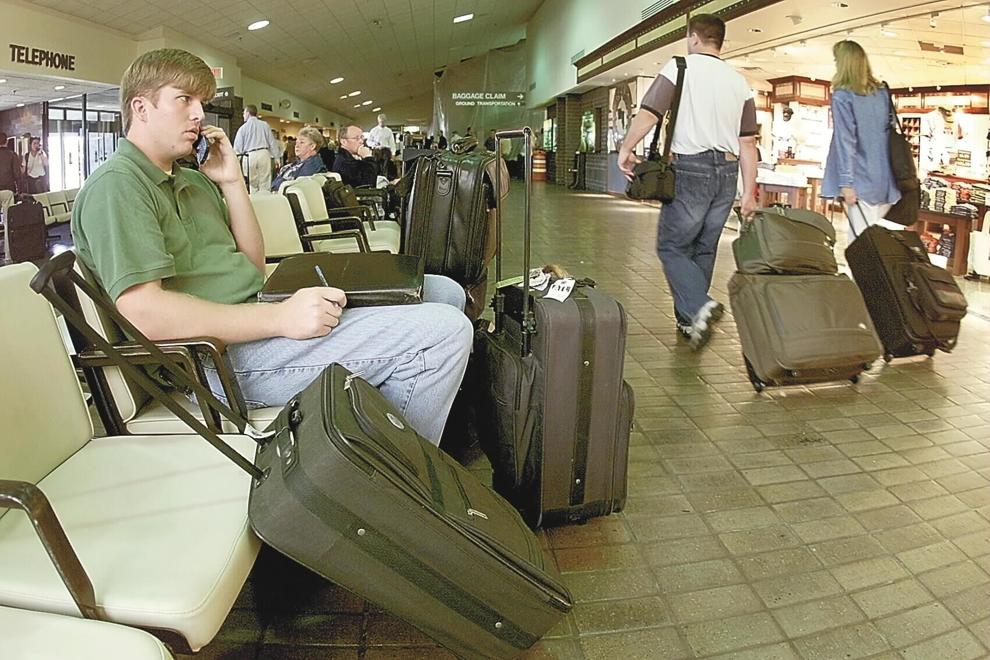 Flag Bearer... 09/11/01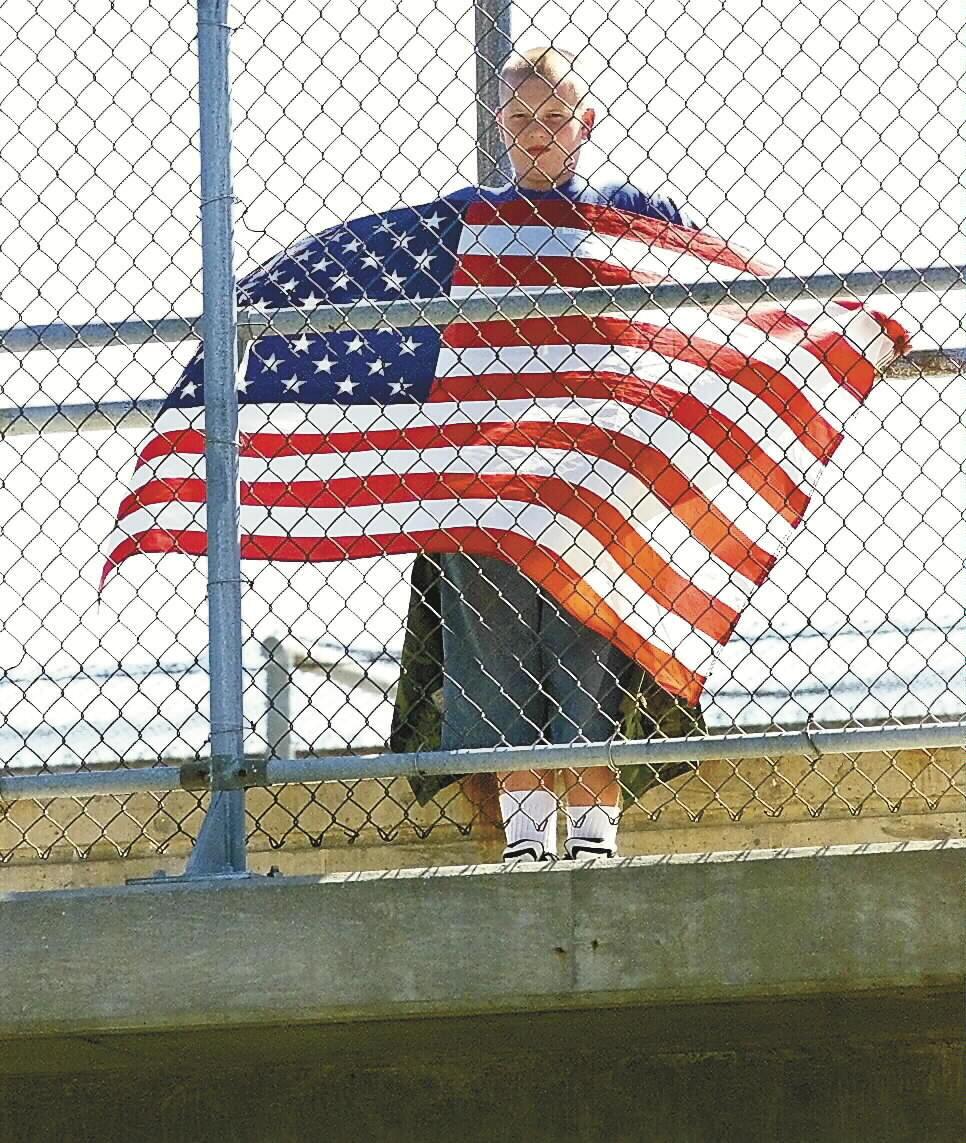 Quad City Airport... 09/11/01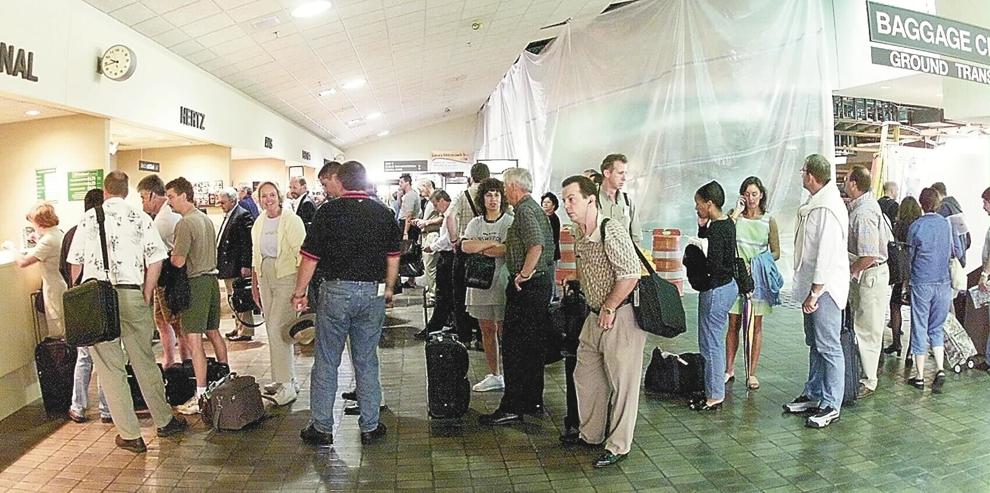 Muscatine High School students
USA sign placement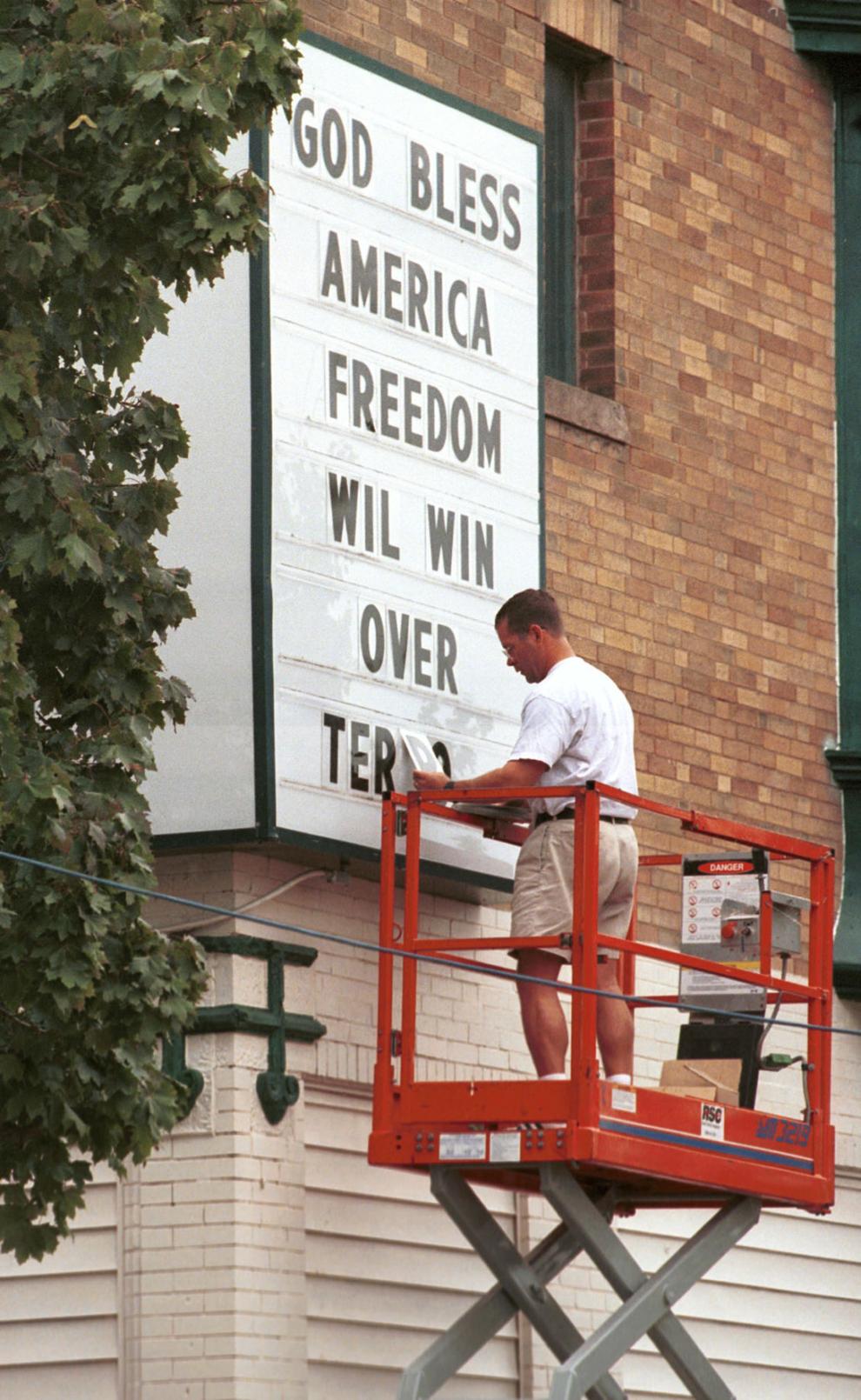 Moline day of prayer and remembrance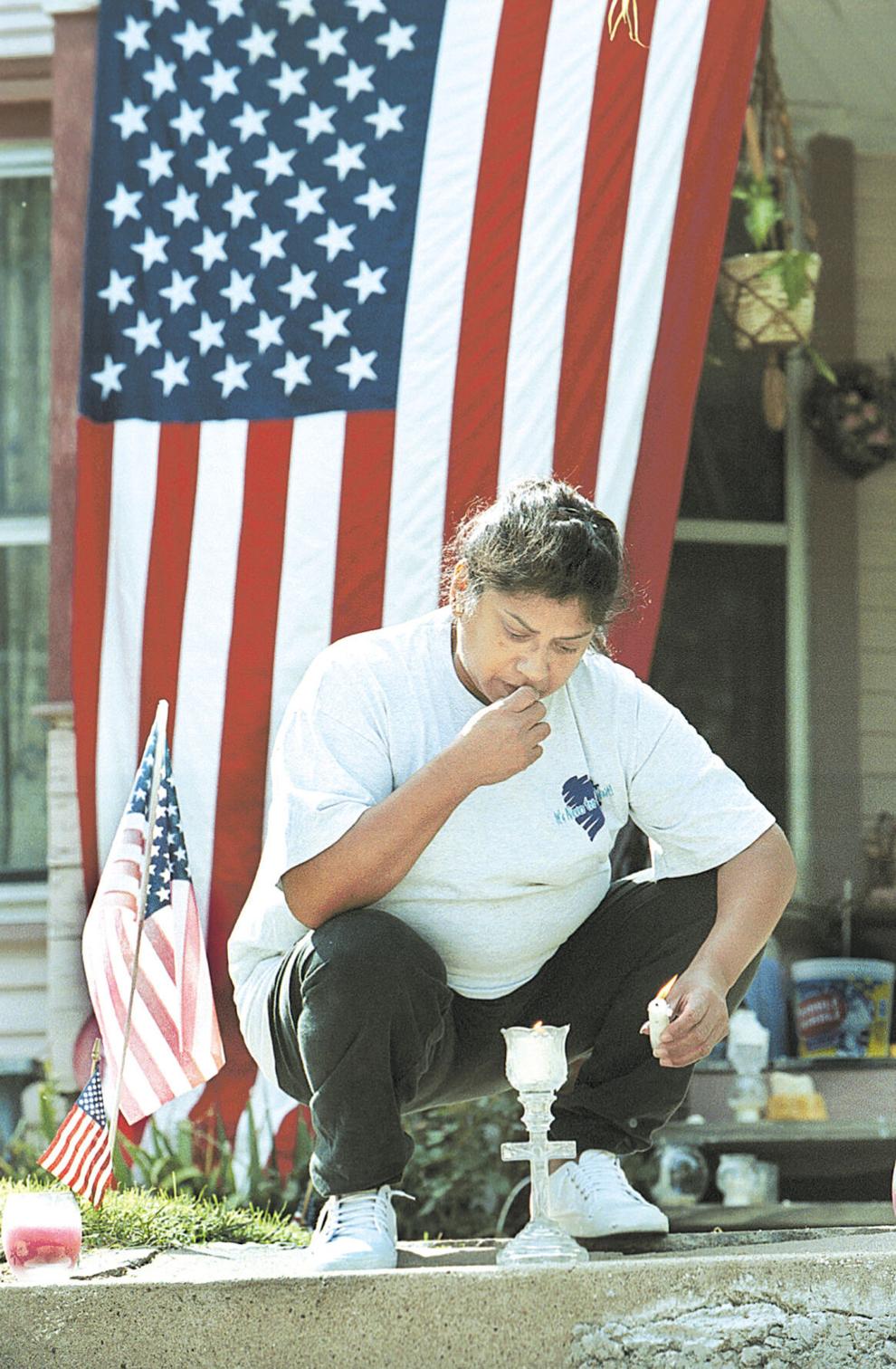 UT homecoming parade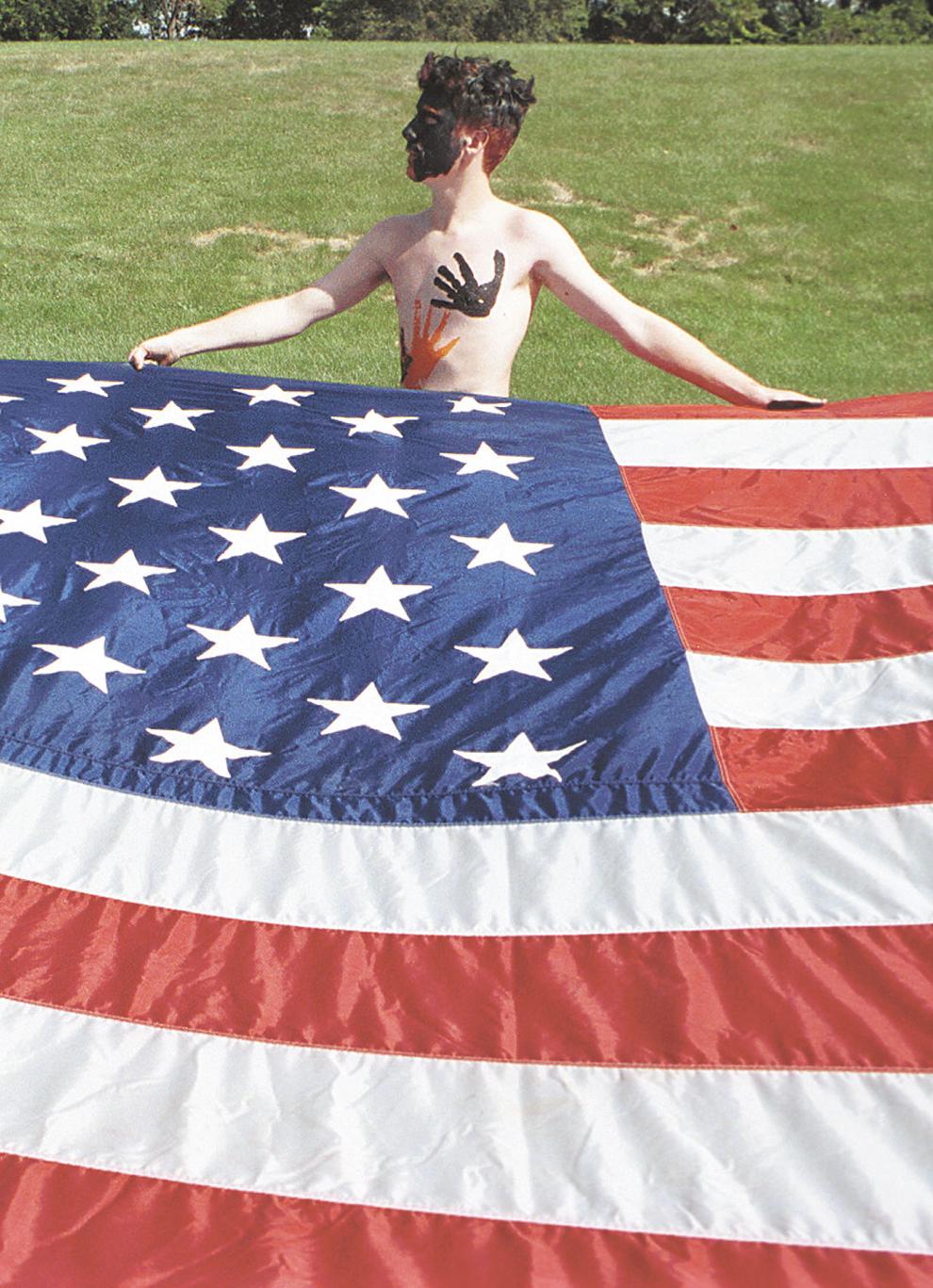 UT homecoming
Lighting luminarias
Moline Rock Island football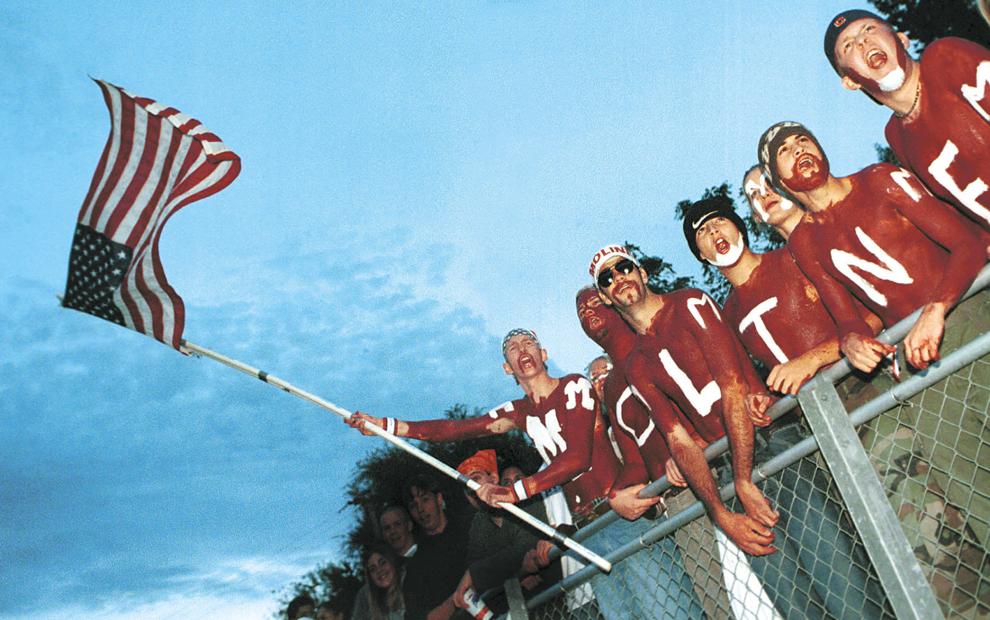 Carsp.jpg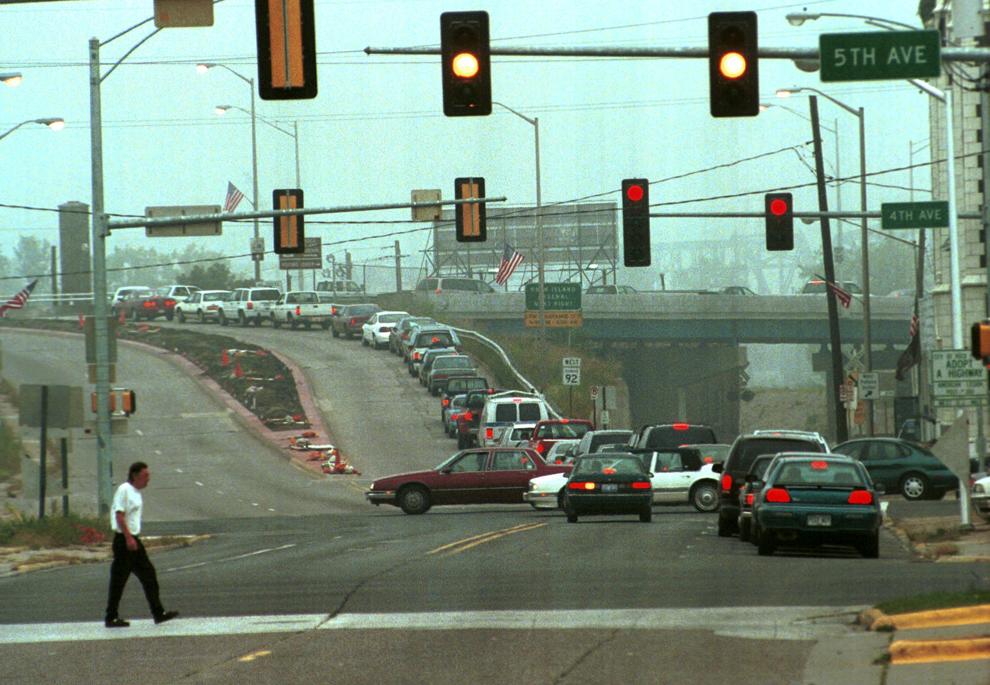 Check1p.jpg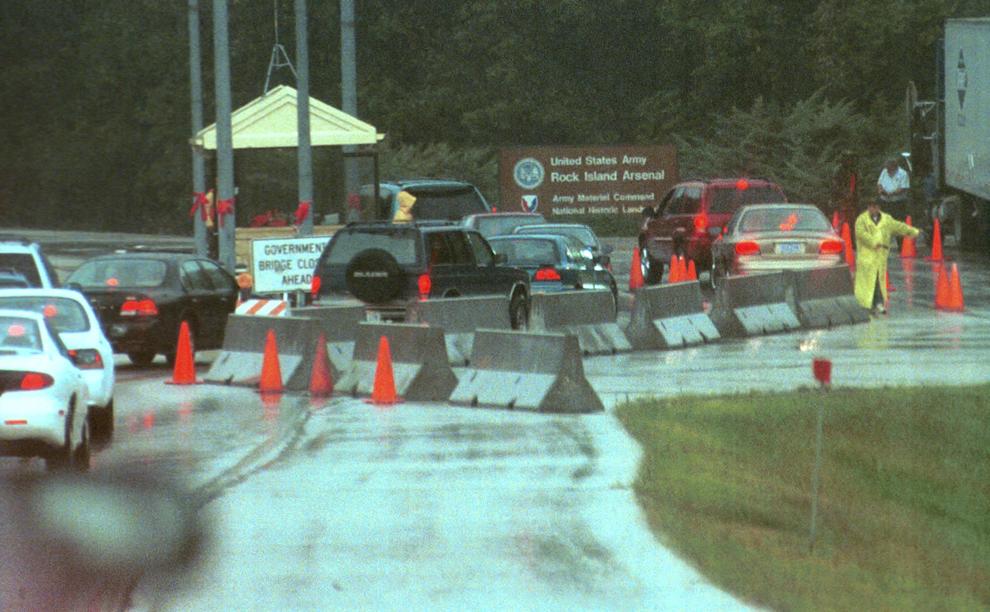 Traffic4.jpg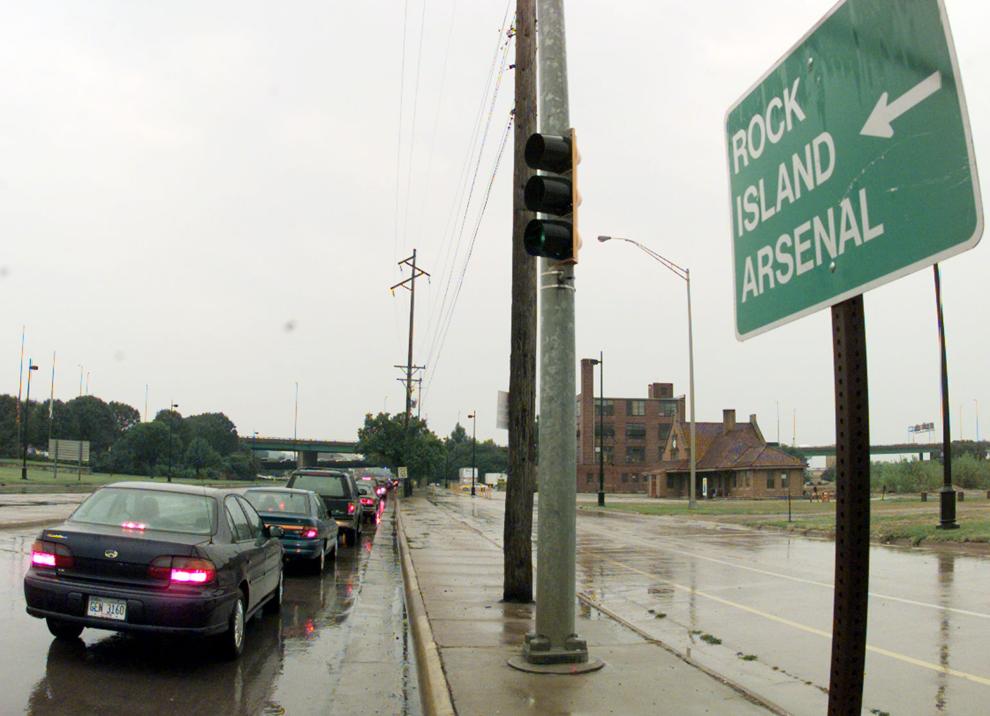 In remembrance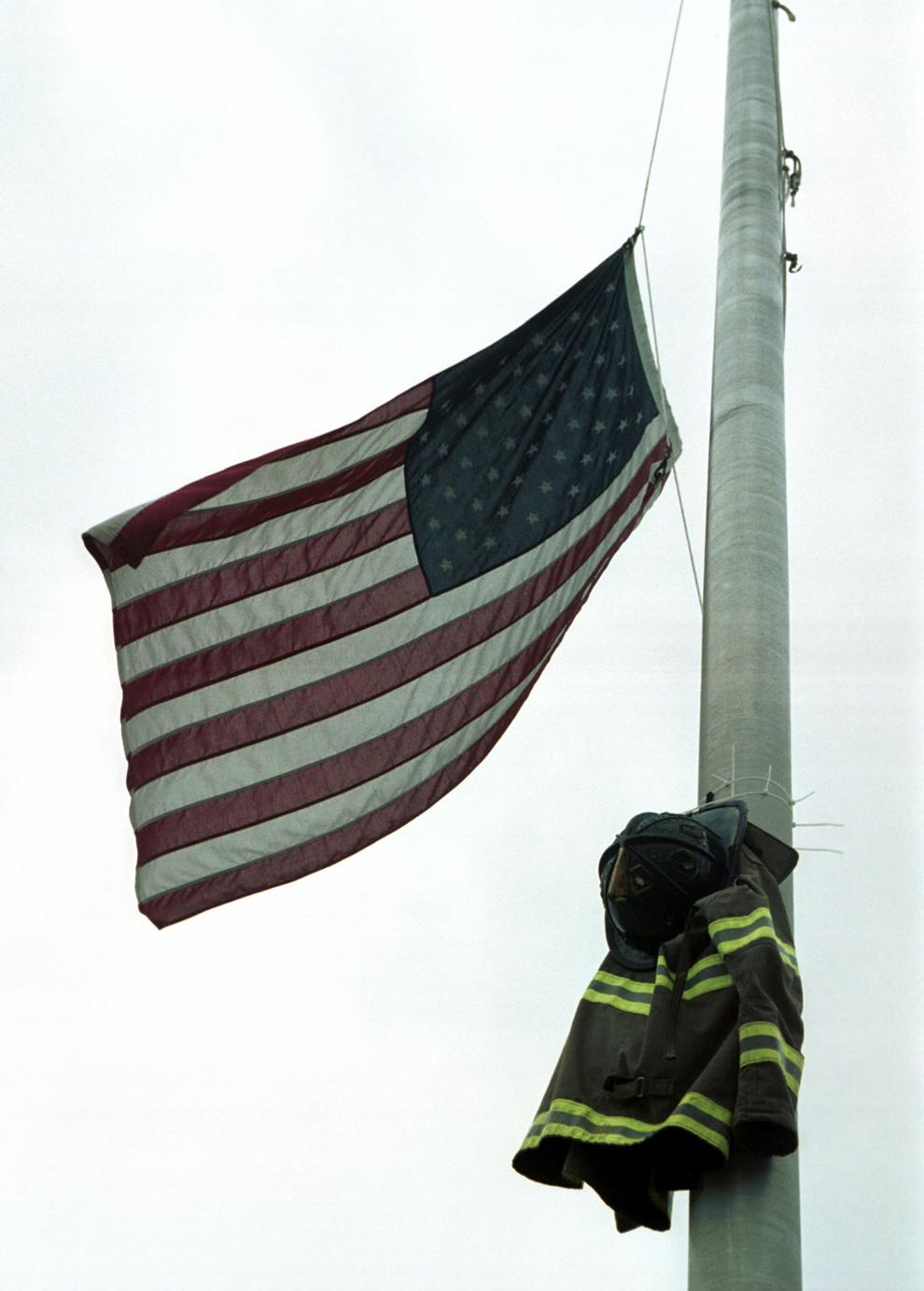 Artwork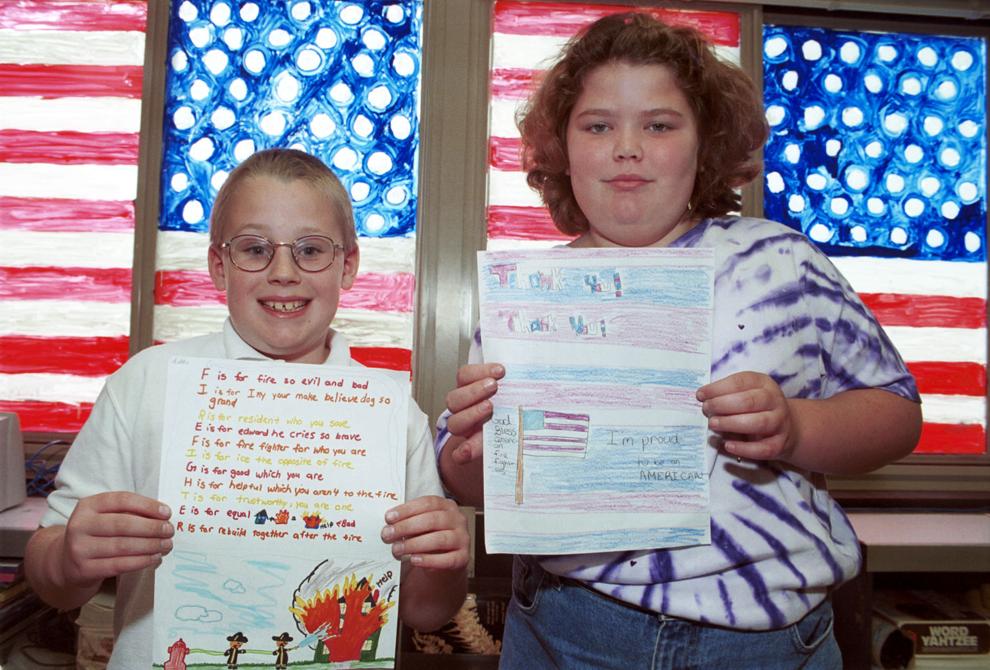 Orion firefighters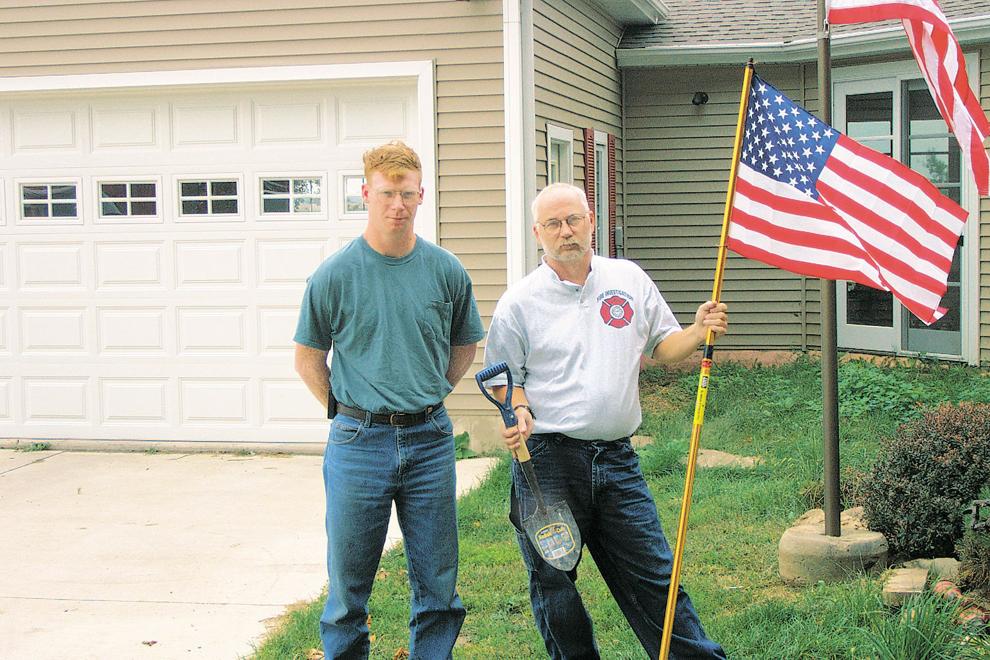 Boy scout with flag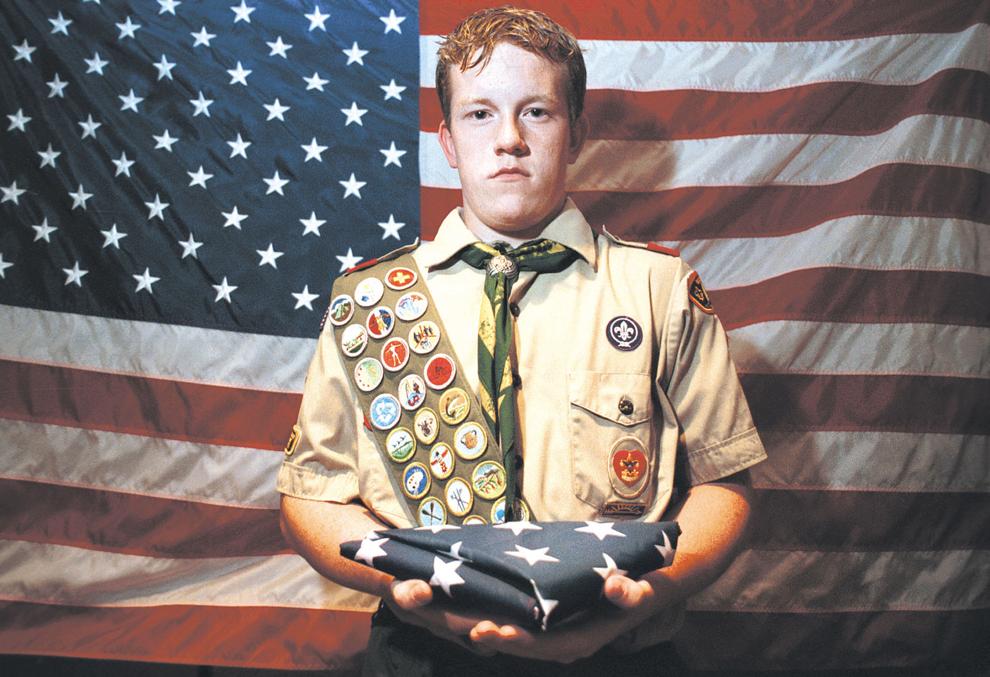 Poem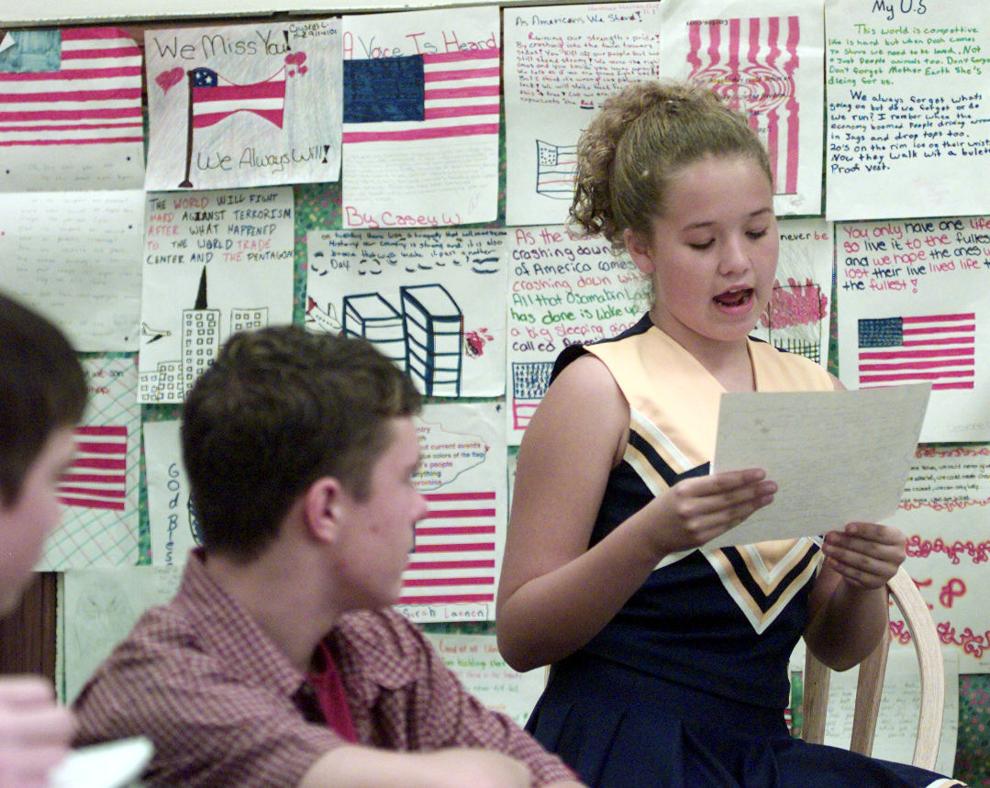 Moline football