Until his son died of suicide in 2017, Kevin Atwood didn't realize how prevalent suicide is in Iowa, the U.S. and the rest of the world.
"There is an overwhelming need in this country, and in the world, for help, and I didn't realize it. That's the honest truth," said Atwood, whose son Foster died at age 19. "We have to be honest with ourselves. We have to be honest about how things really are, and I think I was a typical parent.
"I had a beautiful home, great kids, loving wife, cars, vacations. I never thought about it until it hit. And when it does, it's nothing less than total devastation. Life is never the same, and you're never the same person again."
Atwood is one of many Quad-Citians to grieve the loss of a family member by suicide, the eighth-leading cause of death in Scott County according to the Centers for Disease Control. Nationally, it's the 10th-leading cause of death.
But while suicide rates are increasing in Iowa and across the U.S., health issues such as cancer and heart disease remain the most common causes of death in the Quad-Cities and nationwide.
In Scott County, major cardiovascular disease killed 259.7 people per 10,000 residents in 2017, according to the Centers for Disease Control. Cancer followed closely behind with 204 deaths per 10,000 residents, and chronic lower respiratory diseases rounded out the top three causes with 67.8 deaths per 10,000.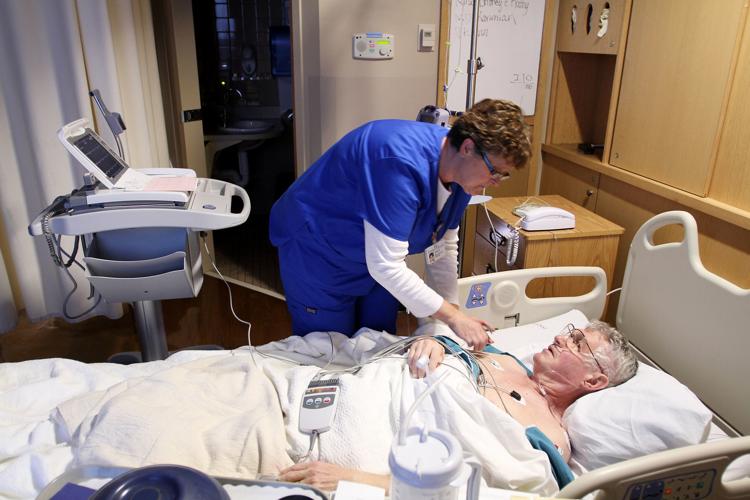 Accidents accounted for 51 deaths per 10,000 residents, while cerebrovascular diseases accounted for 48.1. Alzheimer's had 30.1, diabetes mellitus had 25.5. Suicide was 19.1, nephritis was 15.7 and influenza was 12.8.
In Rock Island County, the top causes of death echoed nationwide trends — heart disease was the leading cause of death in 2017 at 344.6 deaths per 10,000 residents, significantly topping Scott County's rate. Cancer accounted for 230 per 10,000, and chronic lower respiratory illnesses accounted for 71.8.
While the Quad-Cities' top two causes of death are in line with the nationwide rate of death, there are some killers that hit the Quad-Cities especially hard. Iowa's rate of chronic lower respiratory disease is much higher than the U.S. rate. Nationwide, the rate of death is 40.6 deaths per 10,000 people; Iowa's rate is 48.6 deaths per 10,000 people, the 14th highest rate of any state in the U.S., and Scott County's rate of 67.8 is much higher than the statewide rate. In Illinois, kidney disease is a major outlier; with 17 deaths per 10,000, the state ranks 12th in the country in death rate.
So how does the Quad-Cities stack up to nationwide causes of death? This is what most often kills Quad-City residents, and what you can do to raise awareness and decrease those death rates for future generations.
Heart disease
Nationwide, heart disease kills about 610,000 people per year. As the leading cause of death in both Scott County and Rock Island County, heart disease is a major killer in the Quad-Cities too.
"We see a lot of heart disease, and we see heart attacks. Heart attacks come in different flavors. It can be what we call acute ST-elevation heart attacks and non-ST elevation," Cardiovascular Medicine PC Dr. Rafat Padaria said, referring to the pattern that appears on an electrocardiogram. While an ST elevation is a "classic" major heart attack, non-ST elevation sees only partial blockage in the affected coronary artery. "Heart failure is an increasing problem in our community."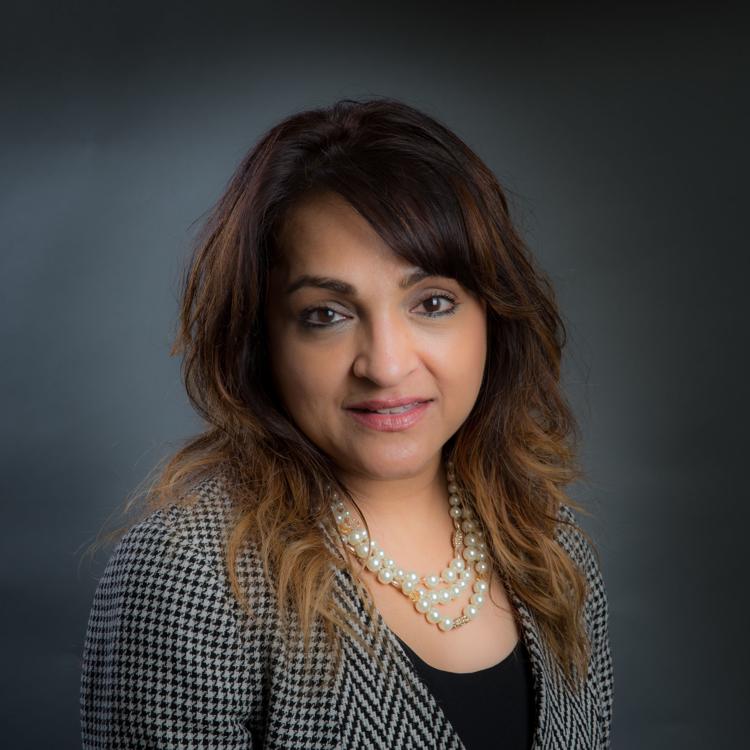 Diastolic heart failure sees the heart becoming stiffer than normal and unable to fill with blood easily, while systolic is when the heart loses its ability to contract. "Heart failure is something we see a lot of in our town because of poor diet. People are not complying with the salt and high fluids, high carb intake," Padaria said.
Obesity and age are other risk factors, as well as the heavy snow that people have to shovel each winter.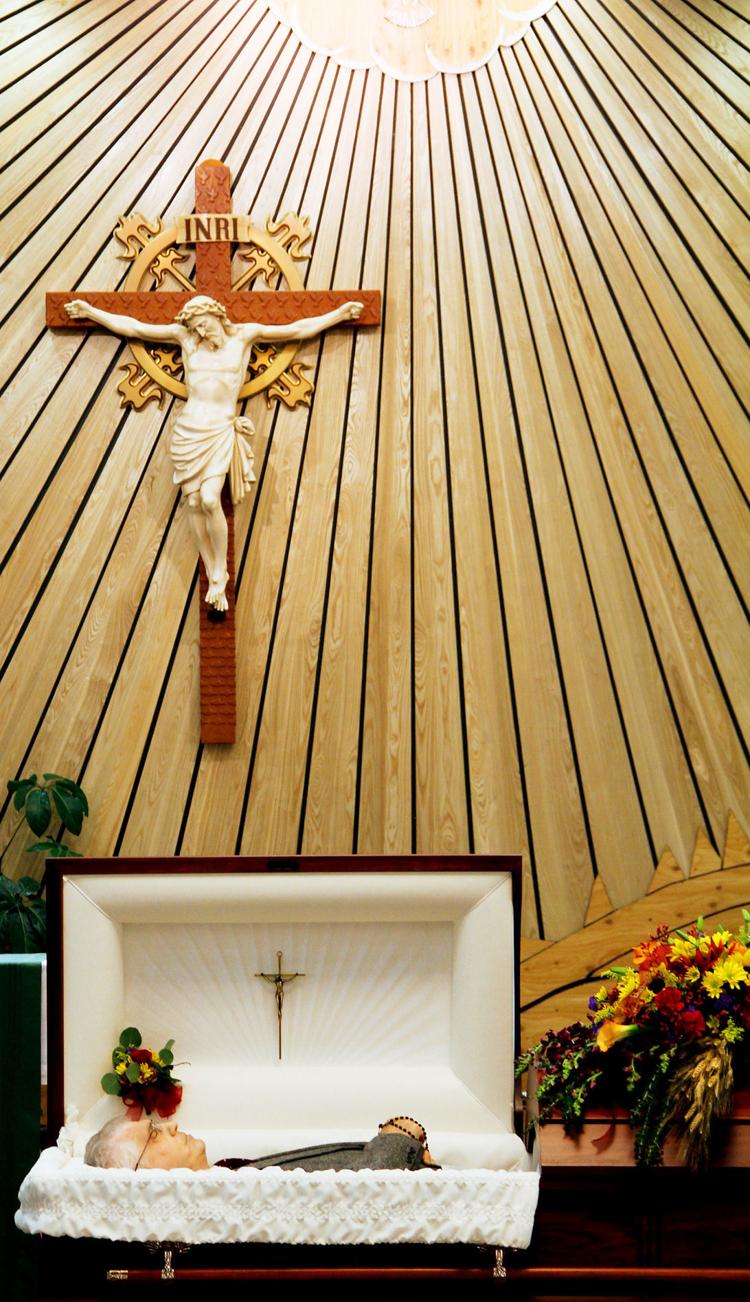 The primary ways to reduce the risk of heart disease are likely no surprise: Be physically active and eat healthier foods. And it's better to start young, Padaria said, because old habits die hard.
"None of this happens overnight. It happens 10, 20 years that you have heart artery blockage, cholesterol gets worse," Padaria said. "There's no excuse really not to exercise. You just have to make it a habit. It has to be habit forming."
Oncology and cancer
Treatment methods for cancer, the second-leading cause of death in both Scott County and Rock Island County, have changed drastically in recent decades. And they often change several times in a single year.
"Every cancer is treated differently today, and the treatments of each cancer are changing on an almost weekly basis," said Genesis Health System oncologist Dr. David Spector. "So, as they discover new things in clinical trials, we're finding that everything is changing. There's much more tolerable treatments today."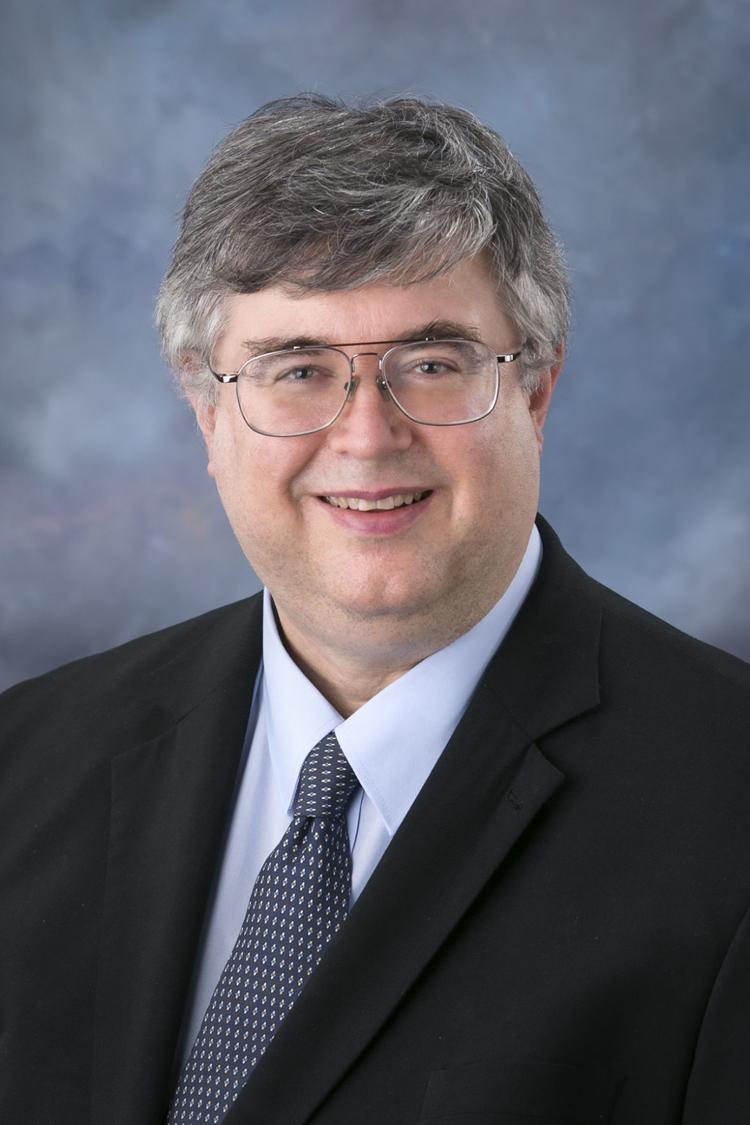 Targeted therapies, where a mutation that's driving the cancer is identified and targeted, rather than broad chemotherapy, is much more readily available, Spector said. Doctors also often administer drugs to help boost the immune system.
"The treatment approach varies based on the cancer that you have, but it also varies on the stage of the cancer," said oncologist Dr. Michael Porubcin. "The earliest stages of cancer can be treated without systemic chemotherapy, using local approaches. So if you have very early breast cancer, we may just use surgery. And in the older population, that may be all that patients need."
You have free articles remaining.
A good cancer program, Porubcin said, isn't just focusing on treatment itself but it pays attention to screening and early detection to catch cancer at an early stage.
In recent years, rather than just using chemotherapy as a general toxic therapy to kill cancer, Spector said targeted therapies are often used.
Take malignant melanoma for example — in the past, if the treatment interleukin-2 did not work, patients were treated with chemotherapy. "Not anymore," Poubcin said. "I don't remember when I used chemotherapy for melanoma. And interleukin-2 is pretty much a thing of the past. Very rarely are we using it."
Respiratory diseases
The third-leading killer in Scott County and Rock Island County, chronic lower respiratory disease remains a major cause of death in the Quad-Cities. Lung disease and lung cancer are the major sources of lower respiratory disease, according to the American Lung Association.
The biggest indicator of developing Chronic Obstructive Pulmonary Disease (COPD), an umbrella term used to describe many respiratory diseases such as emphysema and chronic bronchitis, is smoking history or exposure to secondhand smoke.
While the rate of smoking is on the decline in the U.S., eliminating lower respiratory disease is not as simple as stamping out cigarettes.
"Other causes are long-term exposure to air pollution, dust, fumes or chemicals," said Alyssa DePhillips, American Lung Association specialist in health promotions. A small number of people also have COPD from a genetic condition.
COPD remains undiagnosed for a large portion of the country, DePhillips said. According to a 2017 study by the National Institute of Health, almost 11 million Americans are living with undiagnosed COPD.
"In Iowa, 128,000 Iowans are currently living with COPD," DePhillips said. "So 128,000 are living with it, but there are a number that haven't been diagnosed yet."
COPD symptoms include a chronic cough and shortness of breath, especially during everyday activities. DePhillips said older adults might think that it's normal for them to get out of breath when getting older, but it's not normal during daily activities such as getting dressed or going to the bathroom.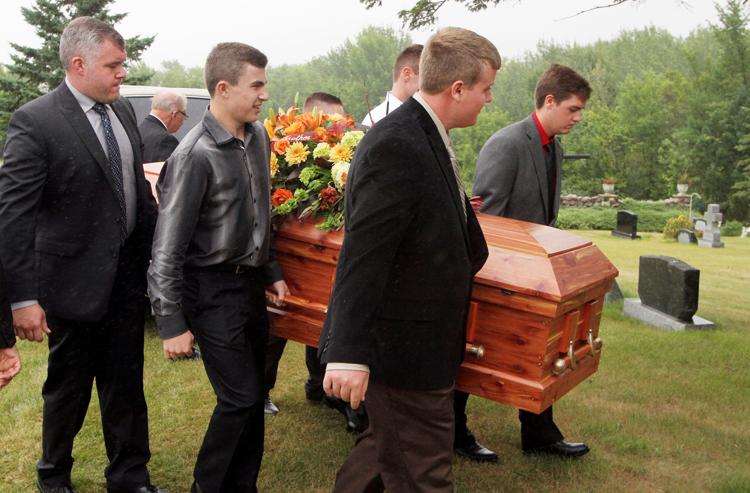 Among the treatments for COPD are oxygen therapy, inhalers and lifestyle changes such as diet, physical activity and avoiding pollutants.
With lung cancer, there are similar risk factors and symptoms. And, like COPD, it can be better treated if it's caught early.
"Here in Iowa, more than 2,400 will be diagnosed with lung cancer each year. A lot of people don't know that lung cancer is the number one cancer killer for both men and women," DePhillips said.
One major risk factor for lung cancer can be found in Iowa's soil, which has a high rate of radon, a naturally occurring radioactive gas. To test for radon, DePhillips recommends purchasing a test kit and submitting it to a lab to determine radon levels in the home. Tests are available online or at many home improvement stores; they are also available from the National Radon Program at Kansas State University. To order, visit https://sosradon.org/test-kits.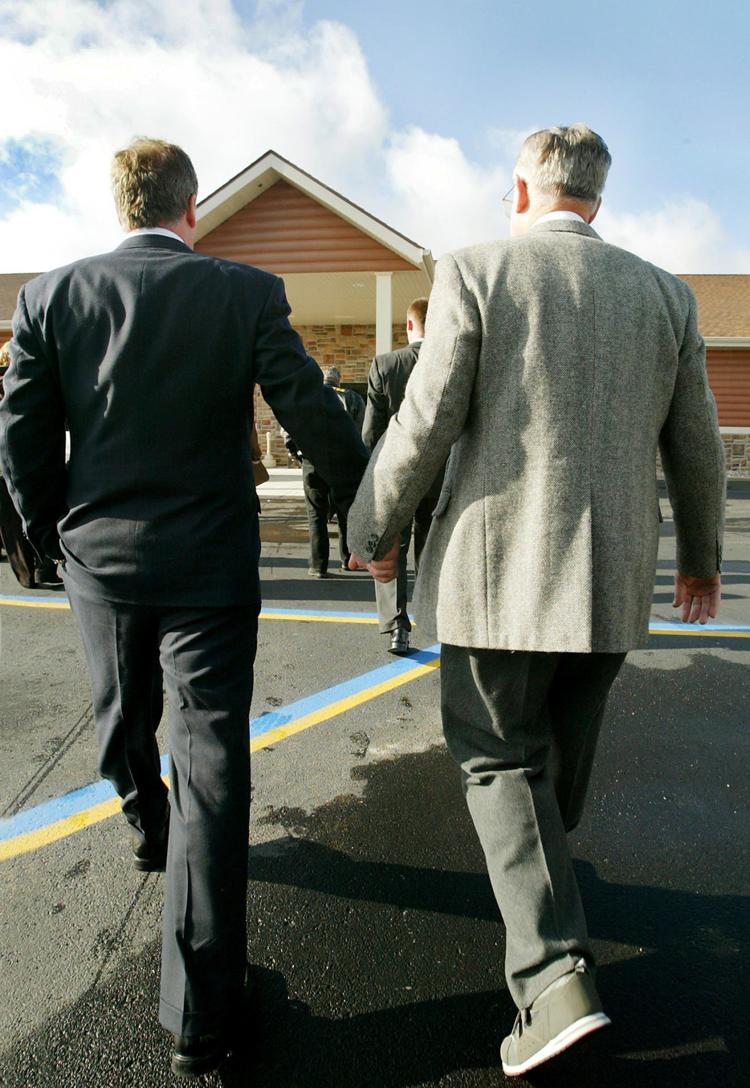 Finding symptoms of lung cancer can be difficult due to symptoms not developing until the cancer has already developed, DePhillips said. "The best thing that can be done is a low-dose CT scan. It's very quick, easy, painless and not invasive."
The ALA also has local resources for those affected by lung disease. The "Better Breathers Club Lung Disease Support Group" meets on the last Friday of every month at Home Instead Senior Care in Bettendorf. For those looking to quit smoking, MercyOne North Campus Clinton has a Freedom from Smoking Seven Week clinic, which begins March 14.
Suicide and mental health
Intentional self-harm resulting in suicide is the 10th most common cause of death in the U.S. But in Scott County, it checks in at No. 8, with 19.1 deaths per 100,000 people.
Foster's Voice, a local non-profit founded by Kevin Atwood, seeks to raise awareness about suicide, depression and mental health. Atwood says the future of mental health lies with young people.
"Unfortunately, we do have our fair share of suicides in the Quad-Cities, and they are a lot more relevant than what I had ever realized until July 21, 2017," Kevin Atwood said, referencing the day his son killed himself. "And that's when my eyes were kind of opened. I didn't realize how many there really were, and especially in my son's age range."
The first year, Atwood said, was spent in shock. "You have to find a new way of life. It's almost like starting over. And that's not just for you, but that's for everybody in your family. You're starting over with relationships, with people that you live with even, because everybody's changed, it makes a huge difference."
According to the American Foundation for Suicide Prevention, suicide is the second-leading cause of death nationwide for people ages 15-34 and the fourth-leading cause in ages 35-54. In Illinois, it was the third and fourth-leading cause, respectively, in those age groups. Illinois has one person die by suicide every six hours, while Iowa has one every 20 hours.
The Quad-Cities are not alone in this respect — according to a 2018 report by the Centers for Disease Control, suicide rates are increasing in every U.S. state except Nevada. But since 1999, Iowa's suicide rate increased by 36 percent — the 18th highest rate in the U.S. To reverse that trend, Atwood says that an overwhelming need for help must be addressed.
"We need more psychiatrists," Atwood said. "We need more sociologists, we need more counselors. We need more help.'"