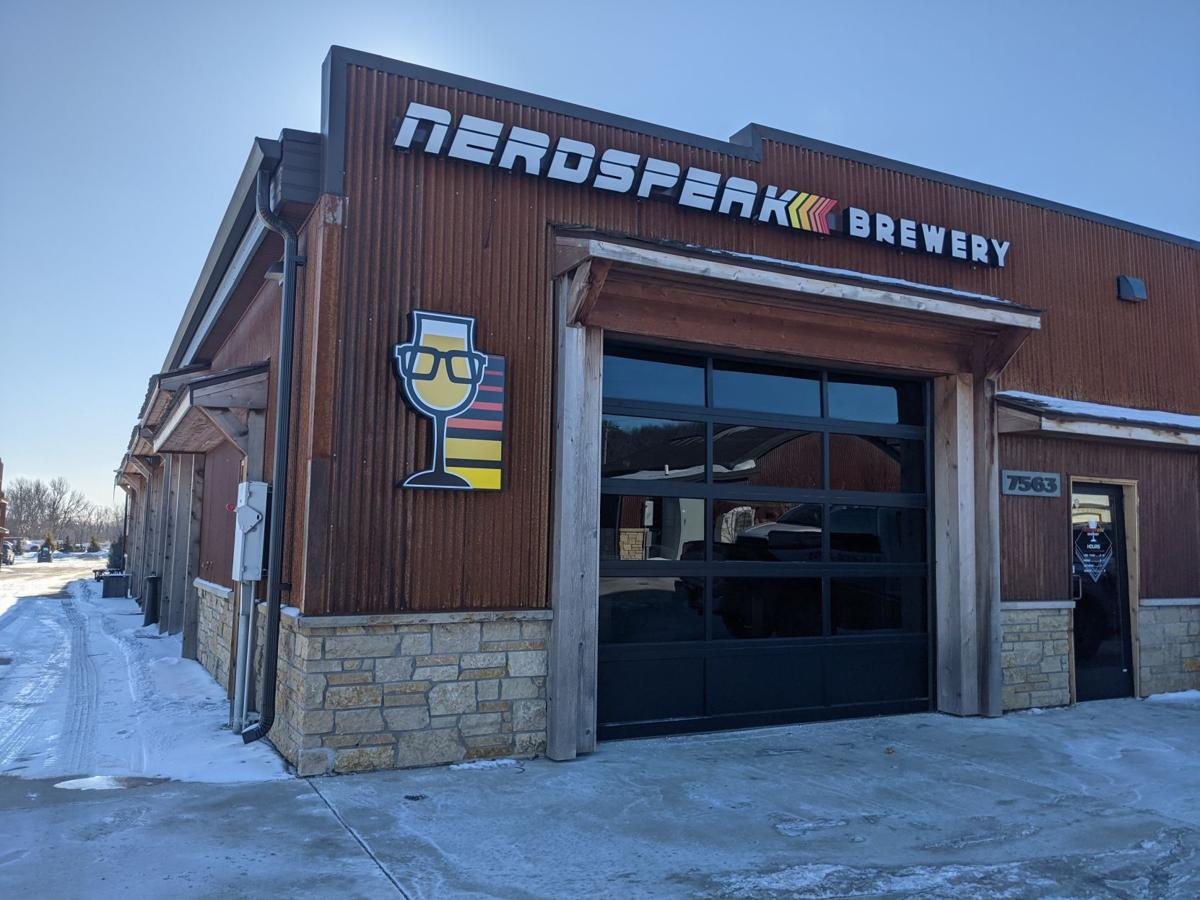 Here's a peek at 11 businesses and other things new and coming soon to the Quad-Cities:
What's going up?
1. Cody Road Coffee expanding to Eldridge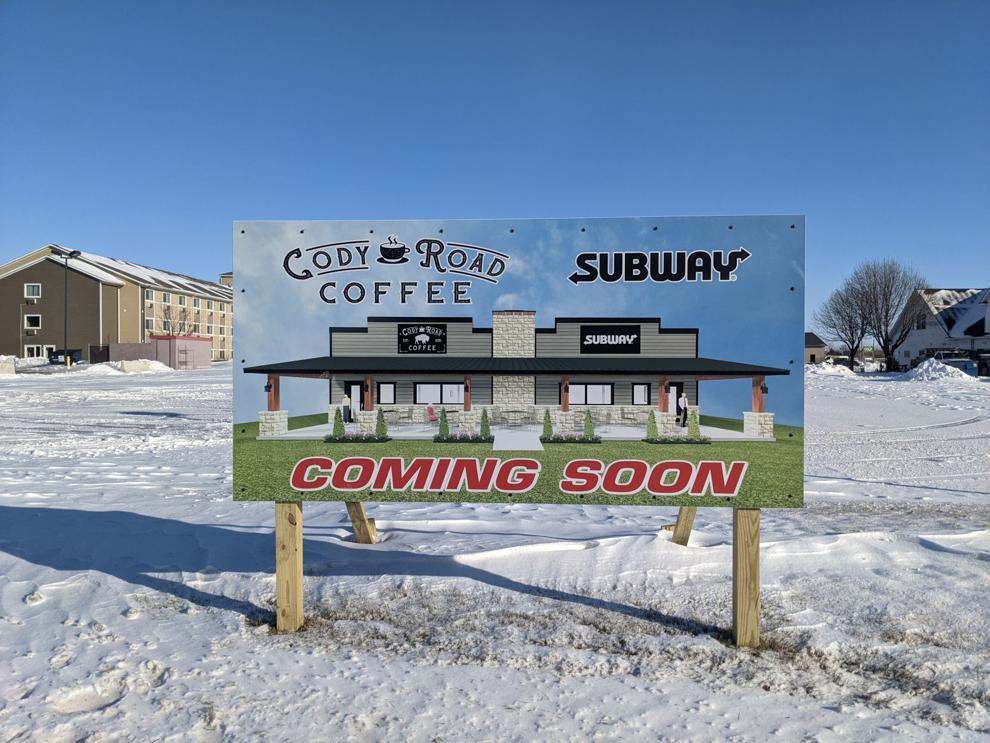 Cody Road Coffee in LeClaire is expanding to a second location in Eldridge. Jennifer Gehrls, an owner of Cody Road Coffee, also owns the Subway in Eldridge, at 230 S 9th Ave. 
Gehrls and the co-owner of Cody Road Coffee, Sheila Volrath, are planning to move the Subway across the street into a new building it'll share with Cody Road Coffee. Volrath said the new building will include seating inside and a fireplace. The new building will have two separate entrances but open into a shared space. 
They are also planning a drive-thru for both businesses, Volrath said. The plan is for construction to start this spring, and hopefully wrap up mid-to-late summer, Volrath said. 
Cody Road Coffee opened in LeClaire in May of 2020. 
"We have had just such a great reception to our business, and we thought it was time to share it with another community," Volrath said. 
2. The Granary Coffee House and Brewery to bring craft experiences to Eldridge
Salvador and Jessica Castaneda are setting course to open in Eldridge a brewery, the city's first, and coffee shop, The Granary.
At 219 N 1st Street, the Castanedas' end goal is to create a place with all things craft: craft coffee, craft beer, and some lighter tapas-style food items, which are similar to appetizers and popular in southern Spain.
The Castanedas, and their six children have traveled the Western U.S., and as far as Guatemala, Belize, Costa Rica, and Kauai to explore and taste-test craft coffee, beers, and wine.
They've drawn inspiration from everywhere they've visited, the Castanedas agree, but some of their favorites include touring a coffee plantation in Antigua, Guatemala, a small popular café in Panajachel, Cafe Loco, Monorail Espresso in Seattle, a warehouse district market on Kauai in Hawaii with shops, coffee places, and small restaurants as well as learning about coffee crops at a plantation there.
"Our end goal with this coffee shop is to create a destination point where we pay attention to the little details, whether it be the coffee, the sandwiches, the food, the beer," Salvador Castaneda said.
As for the beer, Jessica Castaneda bought her husband a full beer brewing kit at a yard sale, knowing he'd wanted to learn how to brew. It sat in the garage for six months. Jessica bought an ingredient kit, which sat in the garage for another six months.
"One day I was like 'what the heck I might as well just do it' and so I made the beer and it came out pretty good," Salvador said. "I was like, 'huh maybe I should do this more often' and so I started making beer all the time."
At one point he was making 20 gallons of beer a month, trying different recipes and experimenting with different types and flavors. Salvador said he plans to upgrade his brewing set to make a menu of a handful of beers on tap, and get creative with brewing and naming new beers after people and businesses in Eldridge. For example, his contractor on the project likes cherry blonde ale, so Salvador plans to brew it and name it after him.
Starting out, the building The Granary calls home will be 1,500 square feet, Salvador said. The property the Castanedas purchased, though is 1.3 acres and more than 6,500 square feet of building space. Salvador said they'd like to brainstorm ideas with community members and test out what's popular to determine what they could use the extra space for.
Overall, Salvador said they're looking to become people's "third place"
"Your home is your first place. Your work is your second place. And then we want to become everybody's third place, which is a place where you can come enjoy a good cup of coffee, some good beer, some good food, meet other people, just chat," Salvador said.
As long as everything goes according to plan, the Castanedas hope to open later this spring.
3. Housing development, to be called Federal Point, begins construction near Bittner YMCA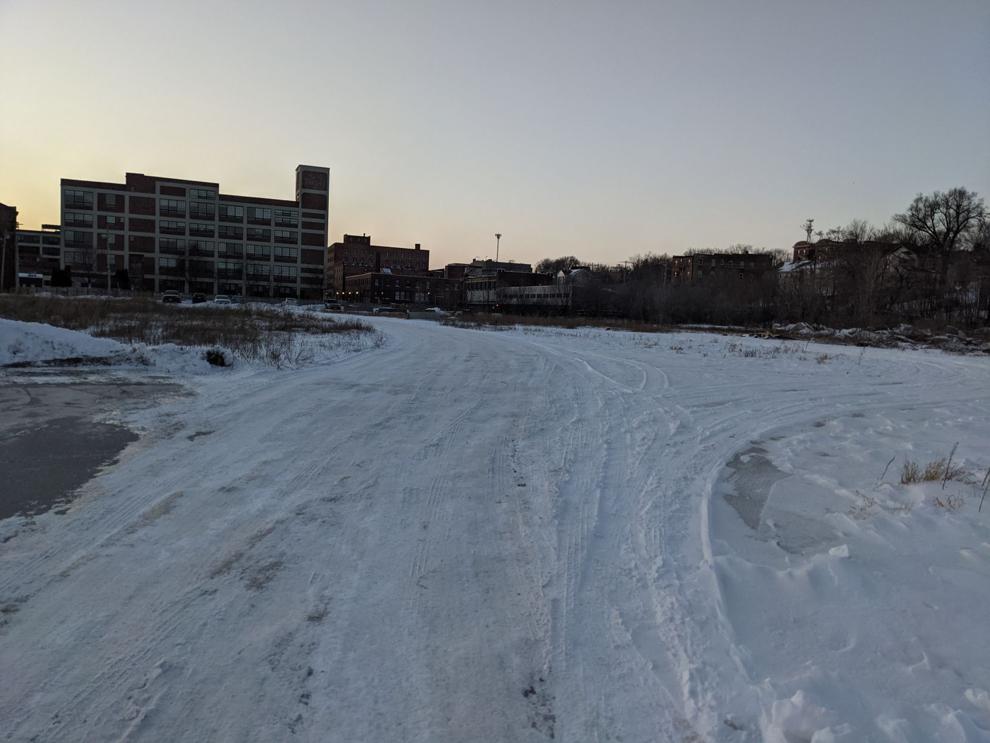 A workforce housing apartment complex in Davenport has started construction, according to a press release by TWG, an Indianapolis-based real estate development company that specializes in market rate, affordable, and senior housing developments.
The complex, to be called Federal Point, is a four-story, 185-unit development to be constructed west of the R Richard Bittner YMCA, at 450 LeClaire Street. All units, including studio, one-bedroom, and two-bedroom apartments, will be reserved for people who earn at or below 60% of the area median income, according to the press release.
Construction on the development is expected to be completed by December 2023.
"We must continue to develop and construct new workforce housing properties that are affordable, not only in communities like Davenport but nationwide," said Graham Parr, Development Analyst at TWG.
This housing is designed for people getting their first jobs out of school, and often attracts professionals such as early-career teachers and police officers, Parr previously said in an interview.
Parr said TWG Development will own the building for at least 15 years. Parr added that TWG is the parent company of the construction company doing the project and the management company that will run the properties.
The announcement comes as the Quad-Cities is experiencing a shortage of affordable housing, as has been documented by area housing advocates. A study by the Quad City Housing Cluster concluded the area is short more than 6,600 affordable housing units to meet the community's needs.
4. La Herradura Mexican Grill expands to Silvis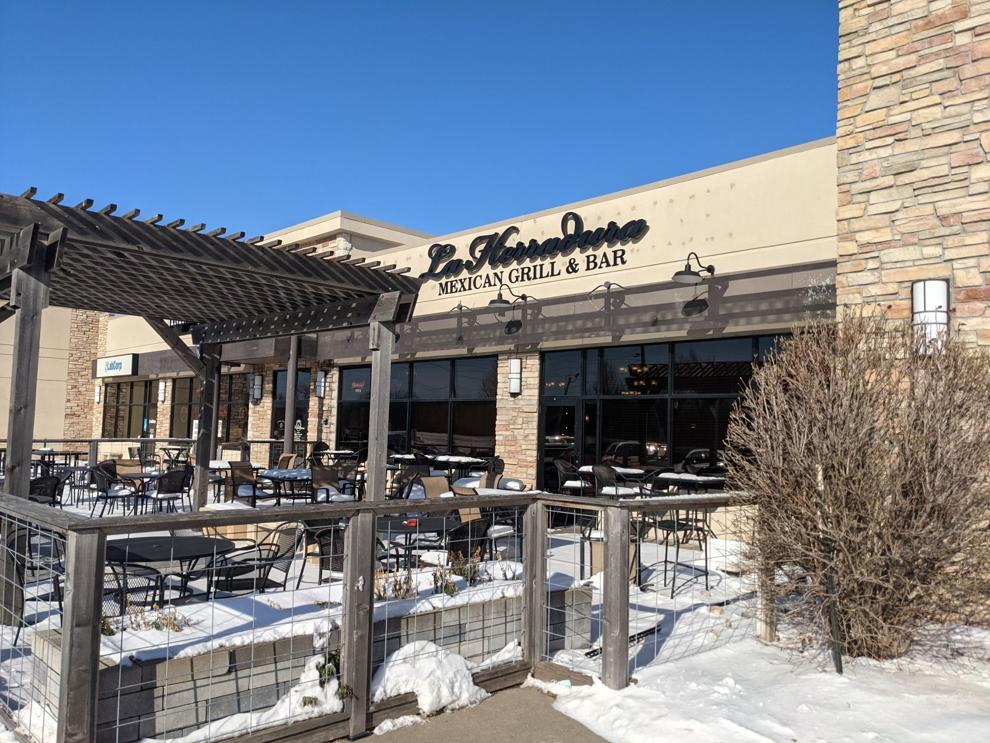 LeClaire's La Herradura Mexican Grill expanded to a second location in Silvis.
At 685 Avenue of Cities in Silvis, La Herradura Mexican Grill's new location opened in November.
You can find its menu here.
5. Nerdspeak Brewery opens taproom
Speaking of breweries, Nerdspeak Brewery in the Pleasant Valley area opened its first in-person space in late 2021.
At 7563 State St., Bettendorf, the brewery is a retro, industrial, cyber punk theme, outfitted with graphics from movies, TV shows, and musicians, especially Star Wars said co-owner Stacey Ickes.
Beer names nod to sci-fi, fantasy, and movie lore: The It's A Trap, a Belgian Tripel, is named after the phrase said by Admiral Ackbar in the Star Wars film Return of the Jedi. Or Back off Man, I'm A Scientist!, a Belgian IPA, the namesake of which is a line from Bill Murray's character Dr. Peter Venkman in Ghostbusters. Art for the brews and for the establishment is done by two local artists, 
The brewery also hosts bring your own board game night on Sundays, as well as Bingo and geek trivia, she said. 
Ickes said her husband, Aaron had been a home brewer for about 15 years prior to opening Nerdspeak. She said Aaron came up with the different beers and their names, and she brought front-house managerial experience to the business.  
"He went from a five gallon homemade home brew system to a 15 barrel," she said. 
Nerdspeak Brewery eventually hopes to open a patio and expand it's capacity, Stacey said. But because the area the business is in is zoned for industrial right now, Nerdspeak must limit its capacity to half, or 49 people, and delay opening patio seating. She said they and the landlord are going through the process now to ask the city for a rezoning. 
The Ickes were born and raised in the Quad-Cities and now live in East Moline. 
Stacey said she was surprised in the process of opening a commercial brewery of how supportive and collaborative the brewing community is with other businesses.
"I've met a lot of the owners, the brewers, some of the bartenders, they're all so giving with their information and you know, 'Back when we opened we only had one beer,' or 'yeah, come down here and let's give you a tour and let's you know, compare notes,'" Stacey said. 
6. Olde Towne Bakery to open express bakery in East Moline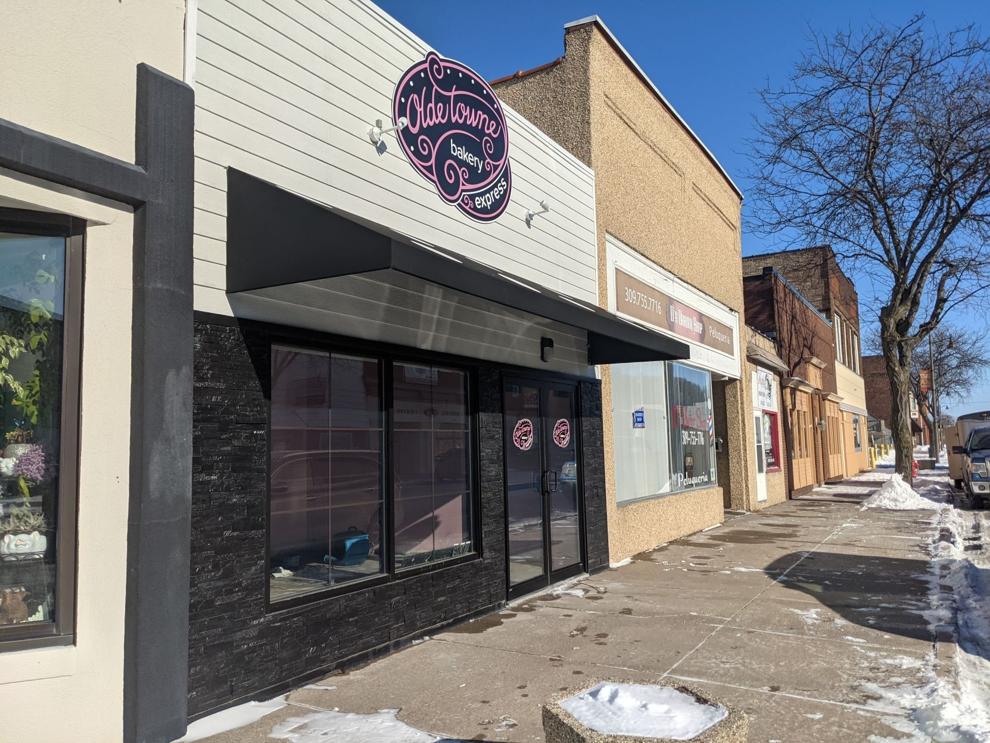 Olde Towne Bakery is opening its first express bakery in East Moline at 9th Street and 15th Ave.
The Moline-based bakery, open since 1951 under various names is currently owned by Andy and Chris VanHoe since 2007, according to the bakery's website.
A new pink sign is in the window of the new store front, but the building is still undergoing renovations.
7. The Palace Tavern reopens under new ownership in East Moline
A new restaurant in a storied location in East Moline opened just before the end of the year.
East Moline native Larry Anderson purchased The Old Palace Tavern, at 701 15th Ave, after the restaurant and bar, known for its pizza, closed in 2020. After a year and a half of construction, it reopened Thanksgiving week as Palace Tavern with pizza, calzones, burgers, appetizers, and other dishes.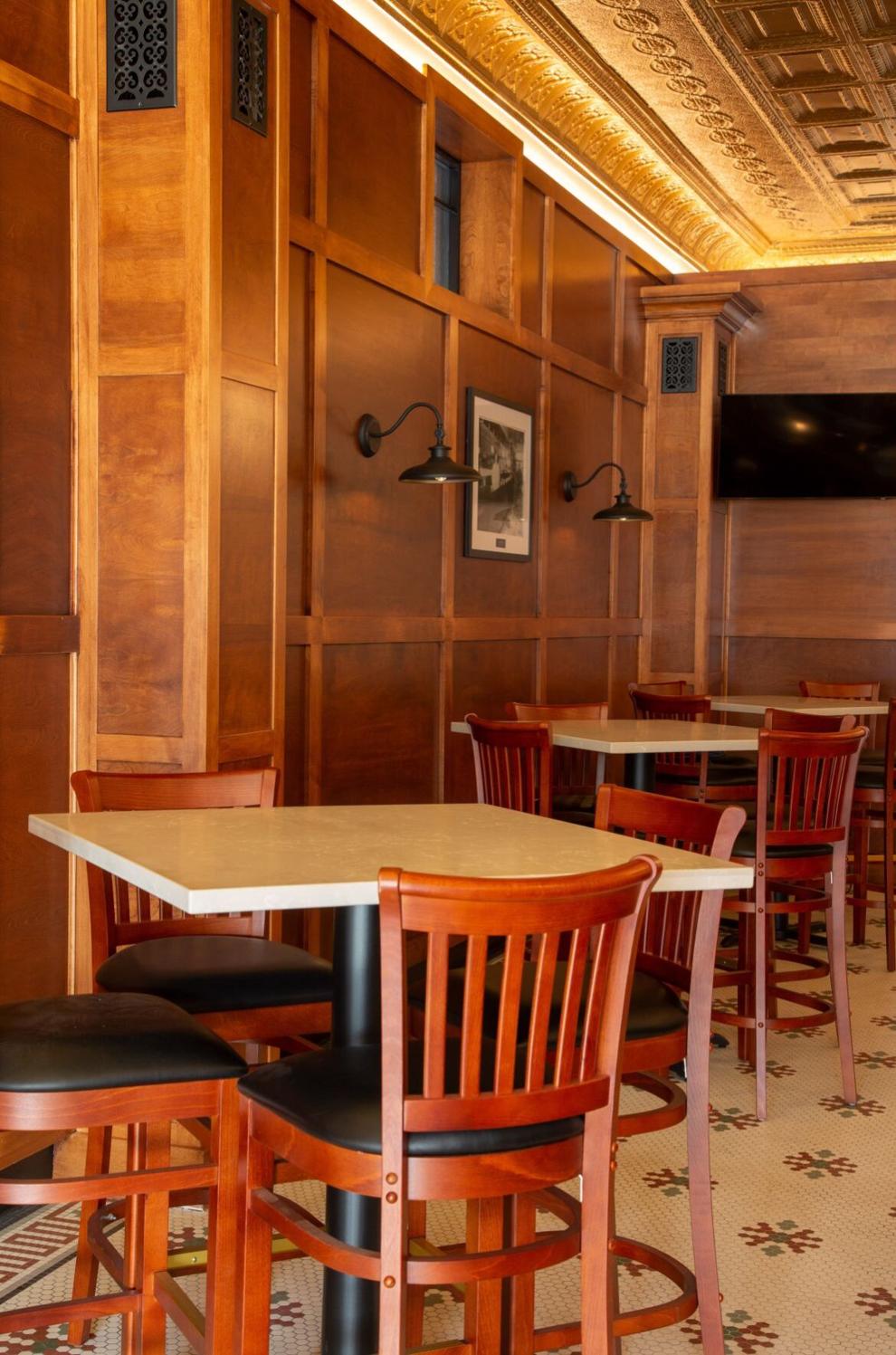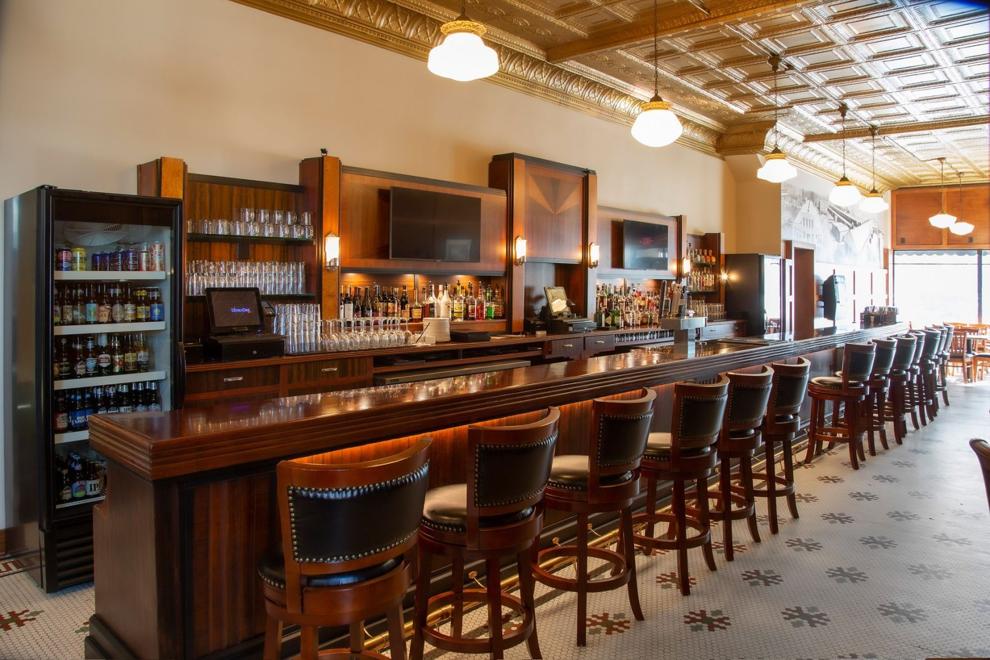 Anderson, owner of East Moline Glass and the Rust Belt, set about remodeling it to harken back to its more than century-old history, said construction manager on the project Cindy Mire.
"We took the building down to the studs," Mire said. "We kept the ceiling, the tin ceiling, and we kept the original tile floor. That's from 1915. And then we redid the whole entire restaurant, so it's brand new on the inside except for those historical elements that we kept."
Pictures of the Palace Tavern's previous iterations line the walls, which Mire said includes a pharmacy and a laundromat at points in the building's history.
8. A new QC Mart is under construction in Milan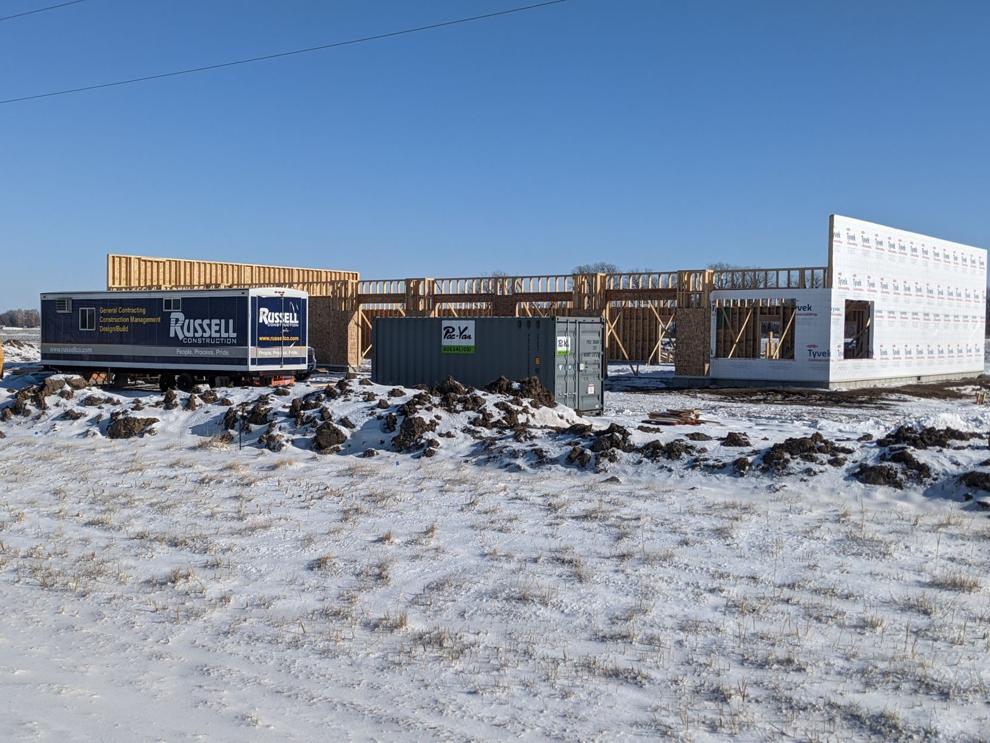 Across from the IH Mississippi Valley Credit Union in Milan, a new QC Mart is under construction.
9. Rolling Hills Event Rentals is building a new location in Eldridge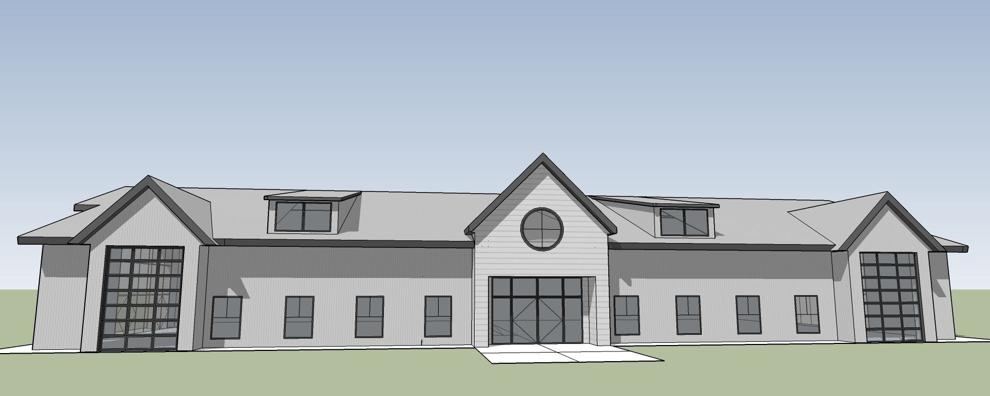 A Davenport event rental business, which loans tents, decor, and does flowers for events, is planning a move to Eldridge.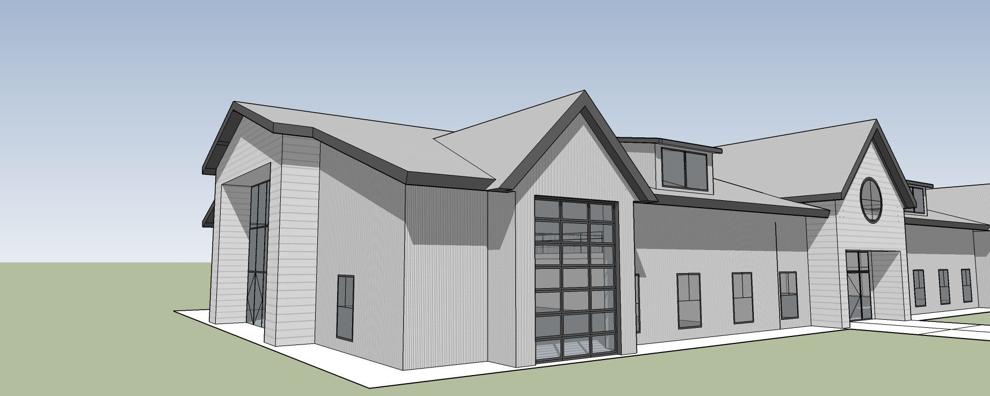 Stephanie and Collin Telsrow, who own Rolling Hills Event Rentals, are planning a 10,000-square-foot building on 16th Street, south of Aberrant Crossfit and across the street from The Play Station, a family entertainment complex.
Collin said the building, which will be built on a currently empty lot, will house the event rentals' current operations, and in the other half they're planning to open a pole-barn-style event center.
Roughly half of the Rolling Hills Event Rentals' business is weddings, Collin said, but the event center could also be for corporate events, birthday parties, anniversaries, etc.
The Telsrows started the business in 2019, after purchasing chairs and supplies for their own wedding, and continued to expand their inventory.
Collin said they hope to have a building up by the end of the year, but with national supply chain issues, he said that could be pushed back.
10. Simply Amish Furniture moving to downtown Moline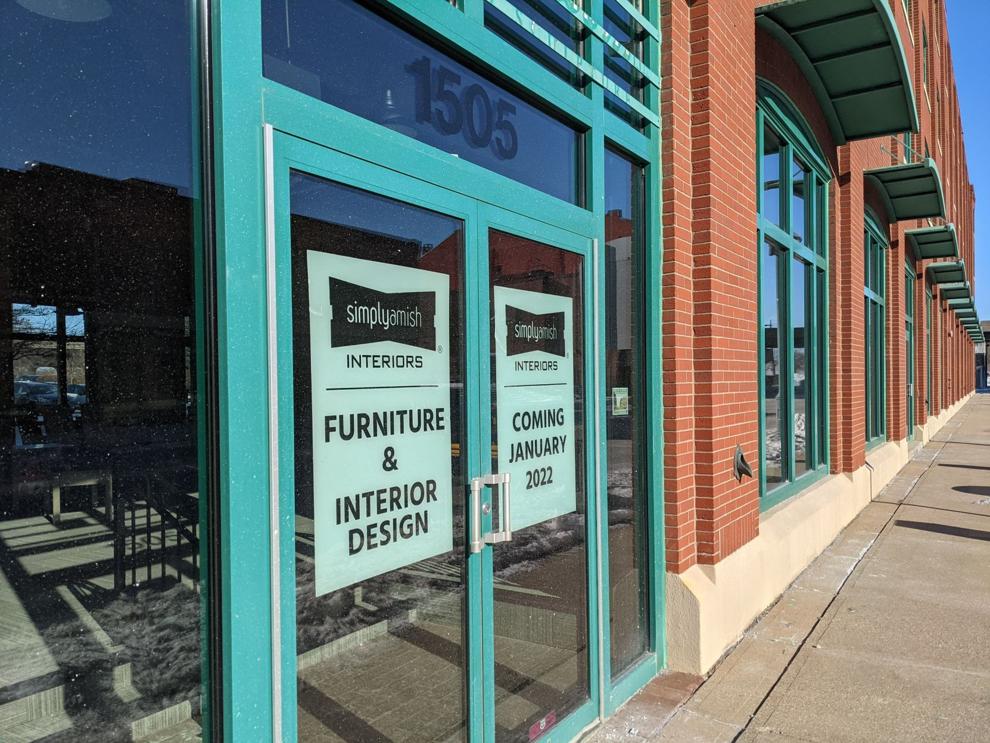 Simply Amish Interiors is moving from its long-time Davenport location on Harrison and Welcome Way to downtown Moline in the Heart of American Building.
A fire in December 2020 heavily damaged the furniture store and showroom in Davenport, totaling nearly all of the building.
Then in October, Emily Butler, who'd worked there for 15 years, and her husband, took over ownership. They settled on downtown Moline after looking "high and low in Bettendorf and Davenport," Butler said, and not finding anything that fit what they were looking for.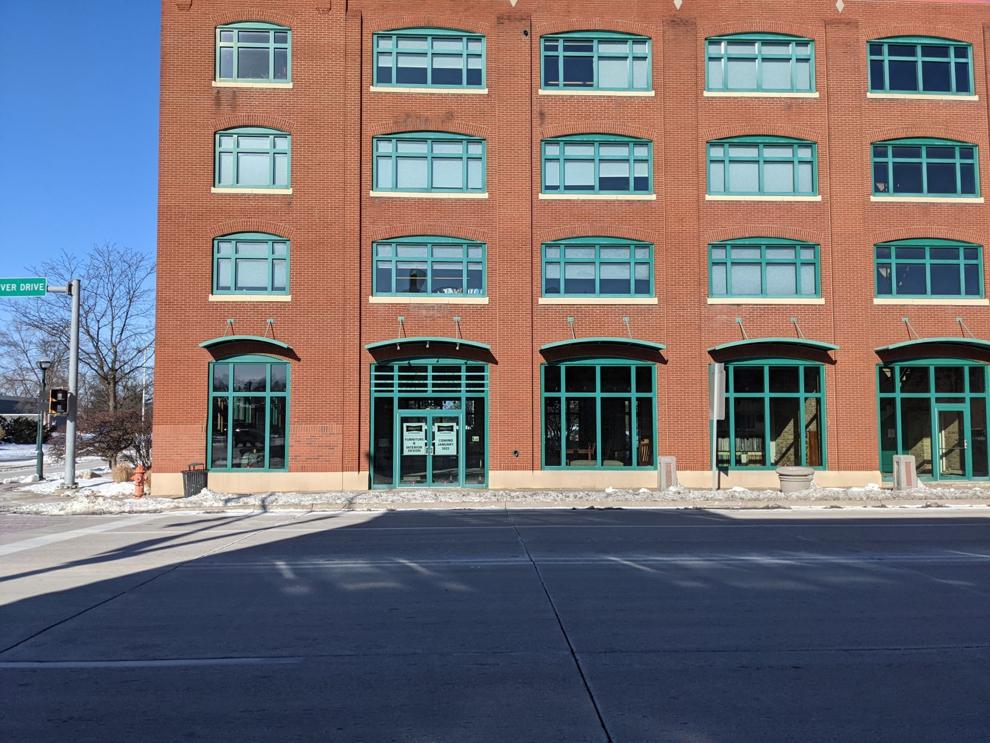 The new place, at 1505 River Drive, is downsized from the Davenport location, but Butler said they liked the exposed brick, steel beams and character of the 120-year-old building. Plus, Butler said the showroom in Davenport had a lot of empty space.
"Our Moline location will be packed full," Butler said. "It doesn't take a lot of furniture to show the quality of the work. These are just examples to show different qualities and stains."
Butler said they're hoping to open the new location in mid-January.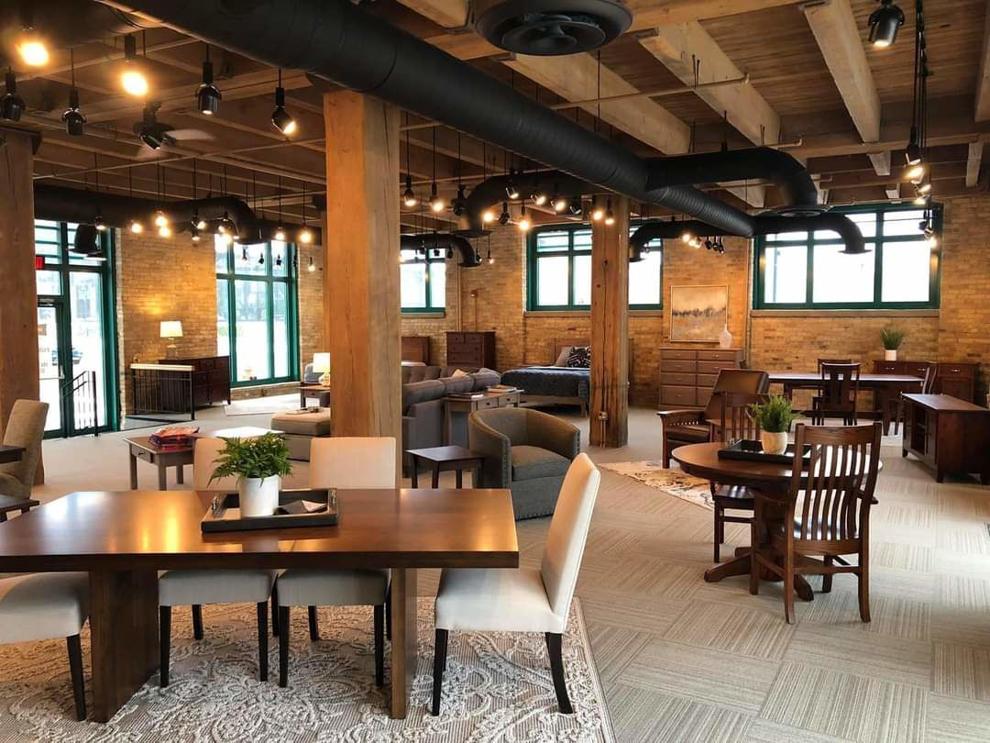 Simply Amish is a nationwide chain that sells custom furniture made by Amish families. Butler said they work with about 50 Amish families which build furniture at their homesteads, which are then shipped to a warehouse in Southern Illinois and stained for consistency.
Because of the fire, Butler said Simply Amish didn't have a showroom for six months. Plus the pandemic, Butler said Simply Amish did more home visits or coffee shop visits until a few months ago, they found a small showroom in Davenport to work out of temporarily.
11. Sound Conservatory, a music studio and store, opening in downtown Rock Island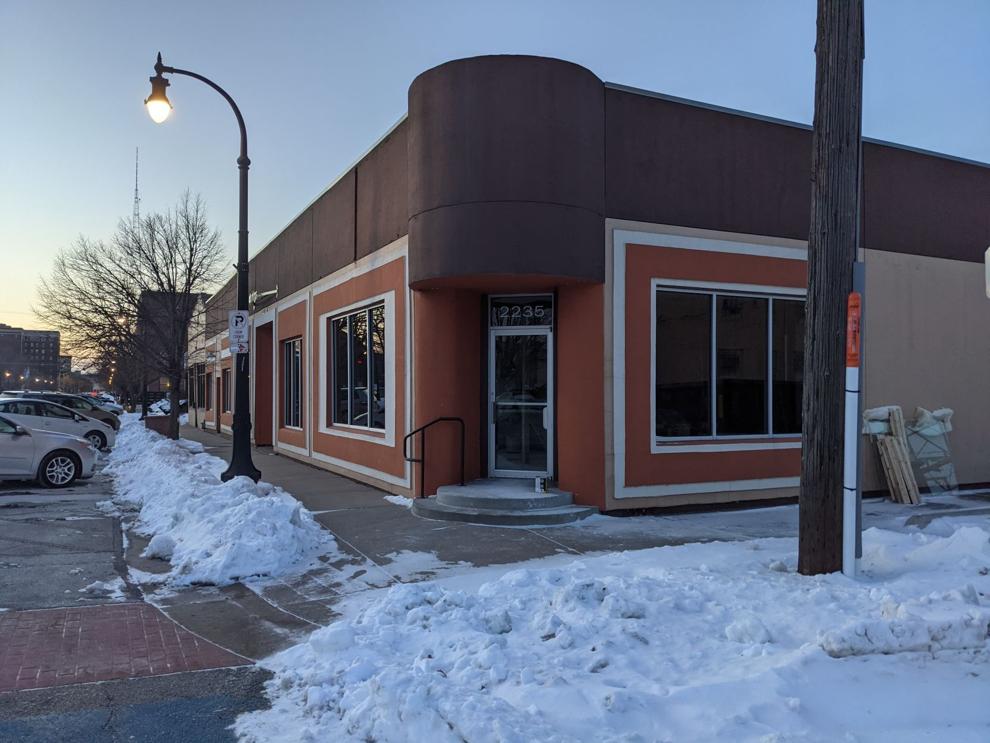 A local source for music lessons and books is opening this spring in downtown Rock Island, called Sound Conservatory.
Andrzej Kozlowski, a Polish immigrant who grew up in New York City, always wanted to open a music store. He has a performance degree in concert piano, and played professionally for several years before stepping away and into the fitness and construction industries.
"A few years ago, I decided, 'I need to be back'," Kozlowski said.
He and his wife moved to the Quad-Cities in July 2021, in part because of the area's rich history of the arts, particularly music, Kozlowski said.
"When I came here, I found that there wasn't really much of a local source for music lessons, as well as music accessories and books," Kozlowski said. "And it's always been a dream of mine to own a music studio, as well as music store. I felt like this was the perfect opportunity to bring something like this to the community."
Kozlowski said he also wanted to part of downtown Rock Island's plan for revitalizing the area.
His idea for the music studio, Kozlowski said, is to offer professional-level music lessons from instructors with degrees in music, and also offer a space for music teachers in the area to access accessories and books for their students locally.
Right now, the studio is in the demolition and remodeling phase, with a hopeful opening date of March 1. The building is a former recording studio, Kozlowski said, which means they are able to reuse a lot of sound proofing insulation.
Sound Conservatory is offering early enrollment for lessons. Once the space is done, the studio will be able to offer lessons on four stringed instruments: violin, viola, cello, bass, as well as guitar instruction and piano and voice lessons.