Just like the foster care youth they serve, the founders of Closet2Closet envisioned one day having a place for the non-profit to call home.
That dream became a reality nearly six months ago when the organization moved into the shuttered Seaford Clothing Co. factory in Rock Island. Occupying 3,000 square feet of the former suit-making factory, Closet2Closet has found a permanent home to carry out its mission of providing clothing for preteens and teenagers in foster care. 
"We serve kids whose lives are in disruption," said Alli Haskill, Closet2Closet's president and one of its founders. In addition to foster care children, the organization helps clothe youth who are homeless or displaced.
Joined by her husband, Dan, twin adoptive daughters, Amber and Amy, and biological sons, Logan and Liam, she said the organization has become a labor of love. "Some families do baseball. This is our passion. This is what we do." 
Run by the family, the organization now also has a governing board and relies on a constant flow of volunteers from across the Quad-City community. "The kids and volunteers provide the elbow grease," Alli Haskill added.
With its new storefront boutique, Closet2Closet now opens its doors for young clients to come shop — at no cost — every Thursday evening and two Sundays a month. Youth, ages 8 to 20, can be referred by their caseworker, a social worker, clergy, a school counselor or their own foster family. 
"I was hoping to get to this point (with a storefront), I just didn't think we would," said 18-year-old Amber Haskill, whose idea five years ago morphed into Closet2Closet with the help of her new adoptive family.
Young shoppers now can browse through some 20,000 donated clothing items displayed neatly on freshly painted wooden cubbies and hanging from clothing racks made from materials found in the factory. The 2613 5th Ave. storefront is by the QCCA Expo Center.
"It fits really well here since this was a clothing factory," said Amy Haskill, who like all her family members helps out volunteering at Closet2Closet in her free time.
Amber Haskill was in seventh grade when she wanted to collect clothes to help out their four other biological siblings, who were living elsewhere in other foster care.  Working with her student council, she organized the first clothing drive in 2014 with a goal of getting 200 items.
"We got 2,000 items," she said, thinking of how many car trips to took to haul the donations home.  "I did not think my peers would do that."
From the initial clothing drive, Closet2Closet emerged and in a few years became a full-fledged nonprofit. "It grew quickly," said Alli Haskill.  
Closet2Closet's explosive growth in donations and a desire for regular shopping hours led to the permanent location. 
But it was winning grants from a Peace First Challenge Grant and as the 2017 Allstate Good Starts Young Rally national champion that "started the process to come here," she added. The Community Foundation of the Quad-Cities provided a grant to cover the professional design of the space. The store opened in September.  
"The girls joined our family at (age) 11," recalled Alli Haskill, who adopted the fraternal twins after being their foster family. Since their college days, she and her husband have provided respite care for foster families and mentored foster children. 
But it was becoming parents to Amber and Amy that opened their eyes to some of the problems facing foster care youth.
"Starting over was very challenging for them," their mother said. "They lost some or all of their belongings every time they moved. It was often a quick move." 
"They're at an age where clothing matters," she said. "When you lead a disruptive life, it's even more important."
Amber moved 11 times while in foster care before joining the Haskill family in 2011. Her sister, Amy, moved a total of six times before she was adopted into the family six months later. 
"When you move to a new family, you do not always get to keep all of your belongings," said Amber Haskill, who is now a senior at Rock Island High School with her sister. "You usually pack a plastic bag and that's all."
In the beginning, Closet2Closet offered four shopping events a year for foster children — using at a local church as the location for the sales. "We'd set up on Fridays, they would shop on Saturday and then we'd take it back to the storage units on Sunday," Alli Haskill recalled.  
But all the inventory, which filled the Haskills' home and garage, eventually grew to fill "thousands of plastic bins" and required a few rental storage units.
In addition, Closet2Closet began offering clothing care packages for those who could not come to shop. Filling the care packages required trips out to the storage unit where volunteers would sort through the bins to pick appropriate items for the recipient, she said. 
"Care packages are a big part of our outreach," Alli Haskill added. In the 2017-18 school year, they provided 1,200 care packages and are halfway there this year.
Her son, Liam Haskill, who also donates time to the effort, said the family has been inspired by the letters and emails case workers send on behalf of the youth, who remain anonymous. "We hear how much they appreciate it," he said.   
Amber Haskill knows from own experience that having new clothes — and your own clothes — builds self-confidence in a teenager and can erase issues of self-doubt. "It builds them up personally and gives them dignity," she added. 
Any client who comes to Closet2Closet can shop for about 30 items from the hundreds of shirts, pants, sweaters, athletic clothes, dresses, shoes and other accessories.
"We help them build a wardrobe," her mother said. Each shopper also receives a fleece blanket, made by volunteers, and can select from donated toiletries. 
For the family, the community's support of their efforts has been inspiring. "The way our community came together to help us, it wouldn't be a thing without the donations," Amy Haskill said.
021919-qct-qca-closet-001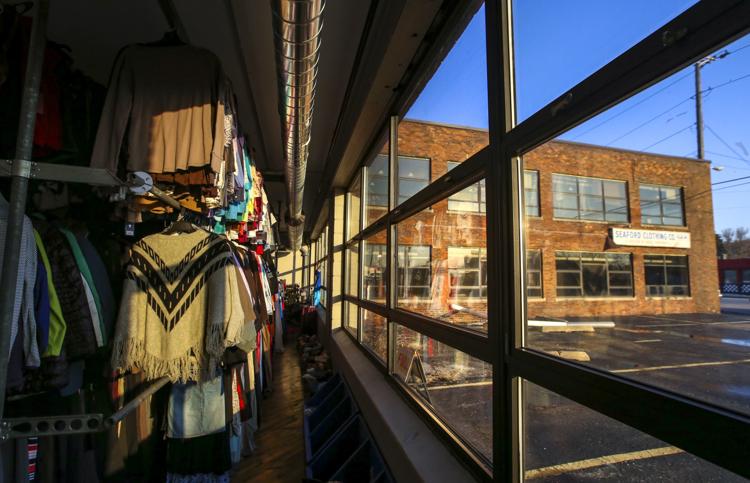 021919-qct-qca-closet-002
021919-qct-qca-closet-003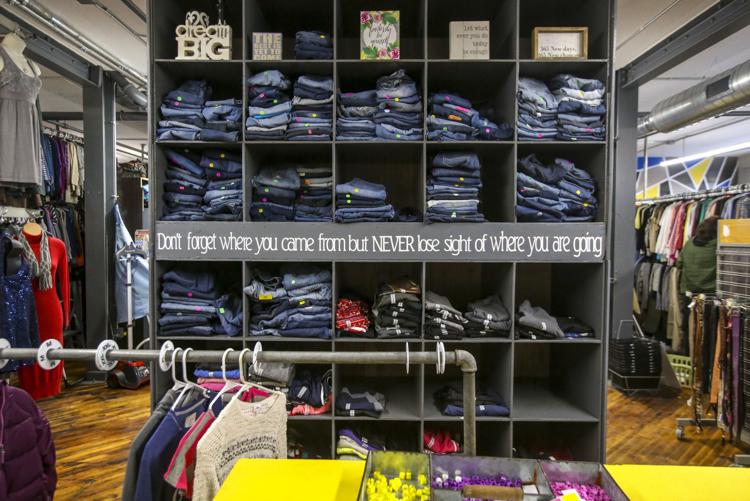 021919-qct-qca-closet-004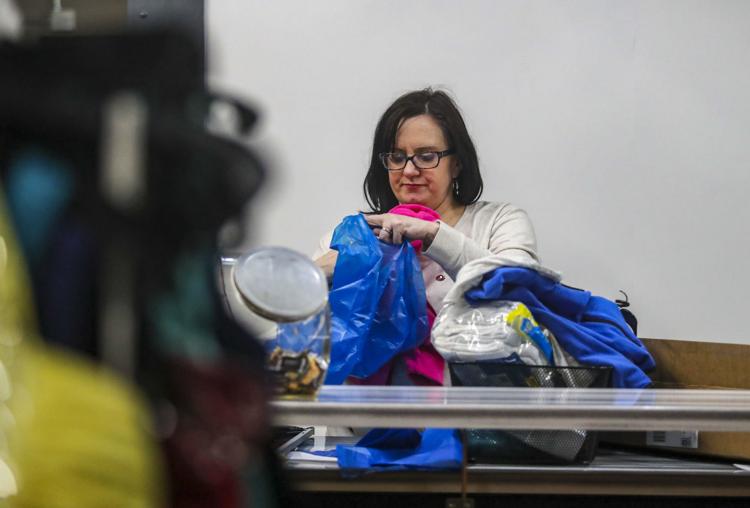 021919-qct-qca-closet-005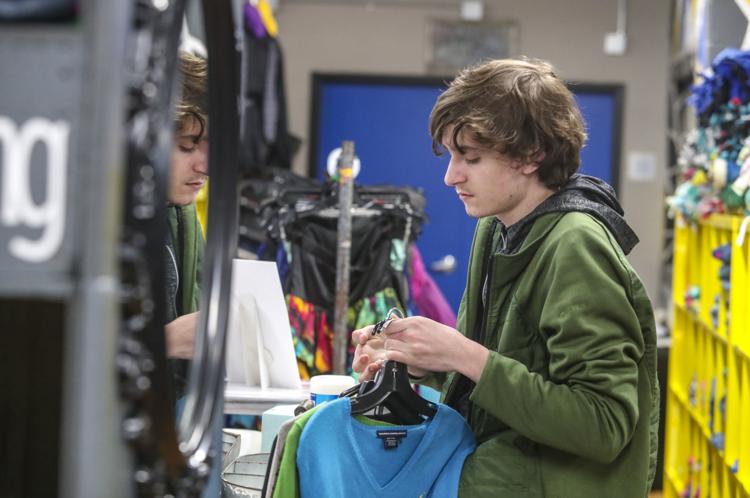 021919-qct-qca-closet-006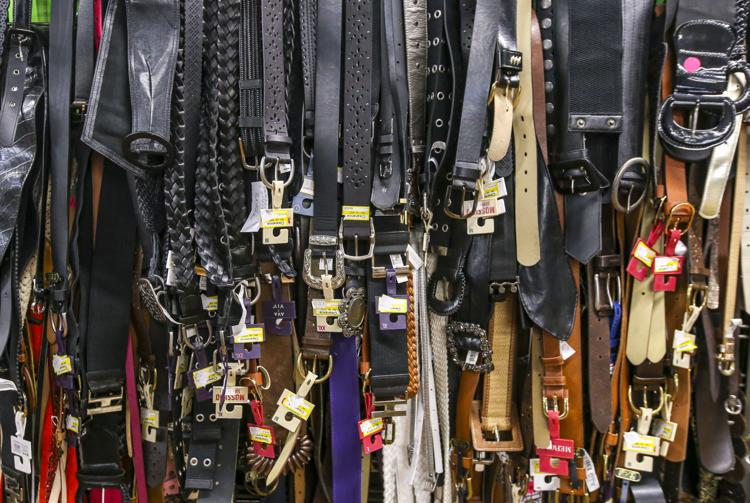 021919-qct-qca-closet-007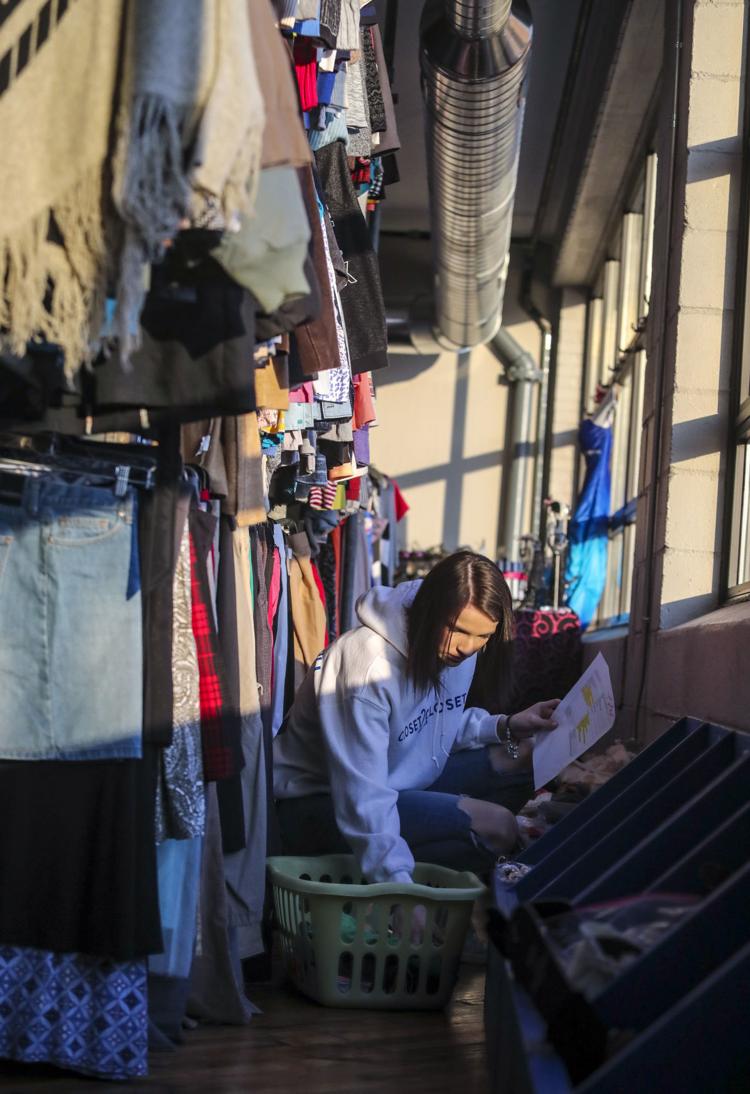 021919-qct-qca-closet-008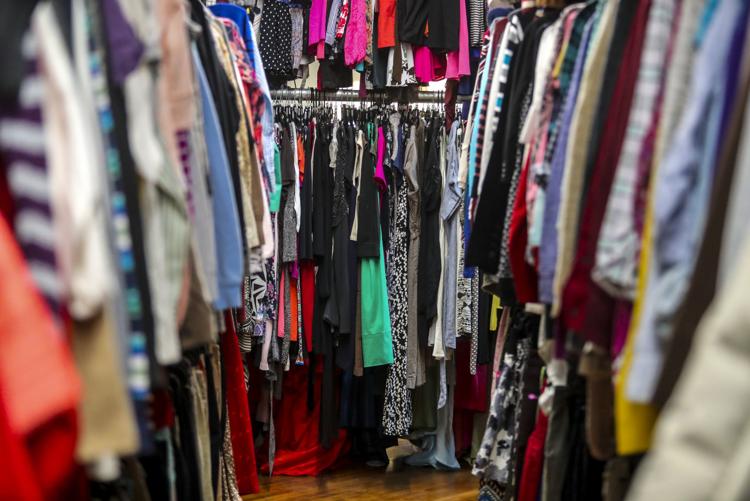 021919-qct-qca-closet-009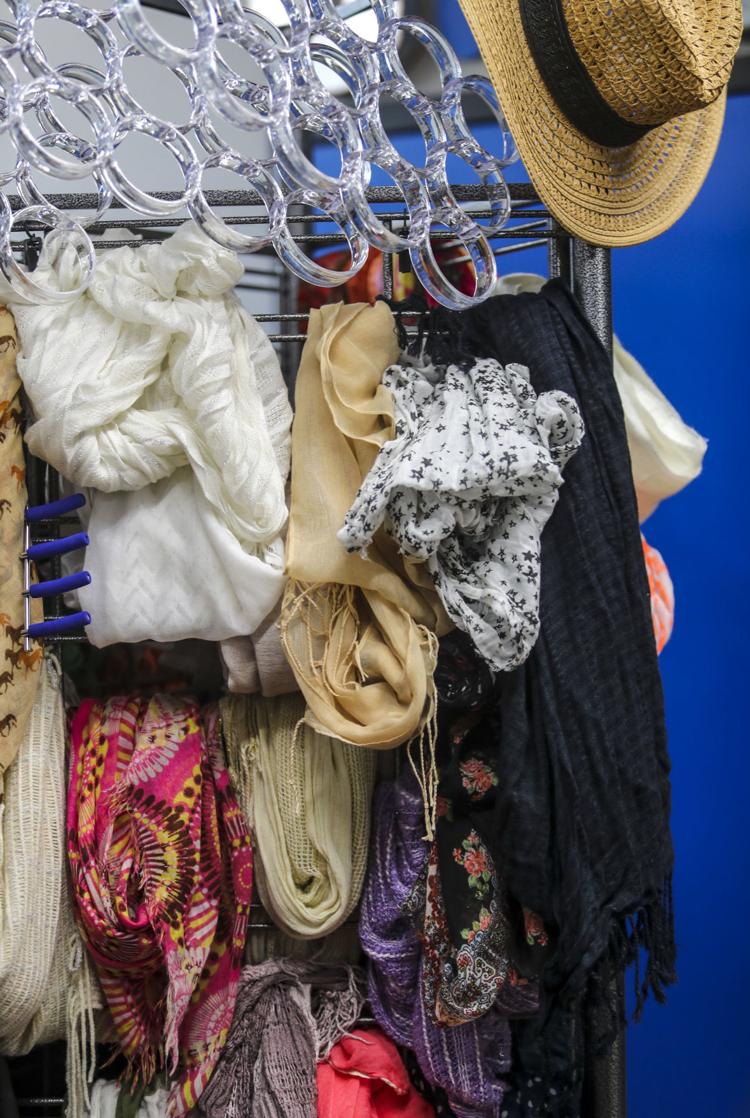 021919-qct-qca-closet-010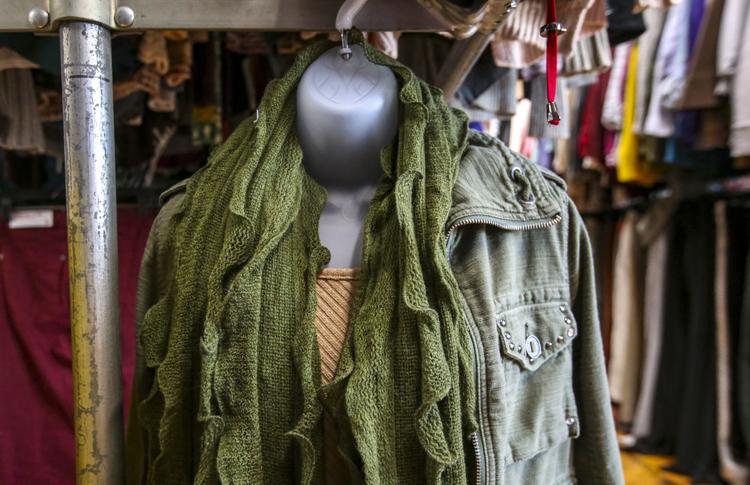 021919-qct-qca-closet-011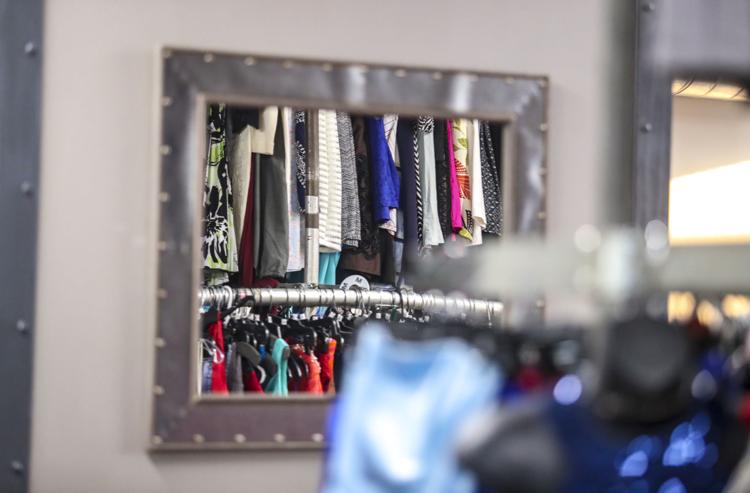 021919-qct-qca-closet-012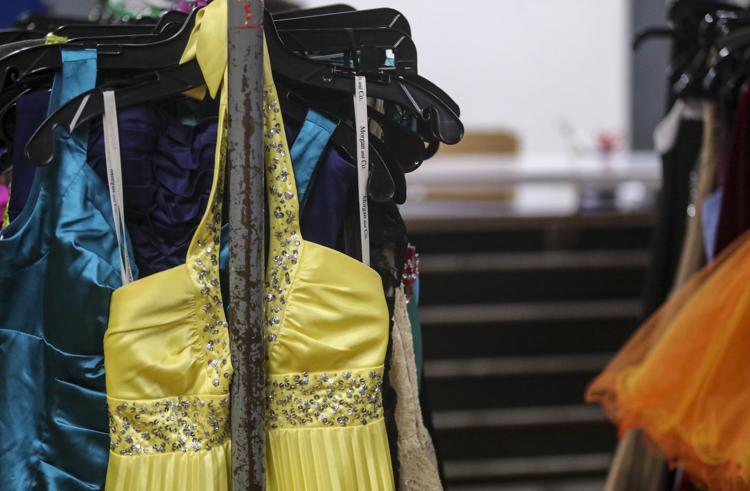 021919-qct-qca-closet-013