MACOMB — Everyone is leaving. The office is a shamble of boxes and books, and employees will have to remove everything by the time their work ends in a few weeks.
This is not a bankrupt company or a failed startup. It's the department of Liberal Arts & Sciences at Western Illinois University in Macomb.
A funeral gloom has settled over the department, which houses programs in African American Studies, Women's Studies and Religious Studies.
Three years ago, the department had nine faculty members, according to a list provided by an office secretary. Next fall, after rounds of layoffs, retirements and transfers, the department will have just three left.
The reductions come at a time of crisis for the university. A review of university data shows that over the last decade, total enrollment at WIU is down 35%. At the Quad-Cities campus, which opened in 2014 to much excitement and anticipation, enrollment is down 9%.
The enrollment crisis emerges from local, state, and national trends that dwarf any single person or explanation, including a declining rural population, an outflux of college students from Illinois and dwindling state support.
But enrollment at WIU is not down across the board. Over the past decade, the number of black students has skyrocketed.
"We see the diversity on this campus as a positive thing," said Ron Williams, vice president for student services. "This is the type of institution that celebrates and promotes diversity."
Still, enrollment is the moldering core of the school's ongoing hardship. Last month, WIU laid off 132 faculty and staff. A week later, a university committee recommended cuts or changes to 15 academic programs.
"The pieces are all there for a great school. But they're not being put together correctly, or they've been disassembled by layoffs," said Bill Thompson, president of Western's chapter of the University Professionals of Illinois. "There's nothing wrong with WIU that can't be solved."
Enrollment in freefall
Founded in 1899, WIU has a campus in Macomb, about 80 miles south of the Quad-Cities, and a riverfront campus in Moline. The Quad-Cities campus was formerly at 60th Street in Moline.
Enrollment has declined at both campuses, though not at the same rate. In the past 10 years, the Macomb campus and its extension school have lost almost 40% of its students, compared to 9% at the Quad-Cities campus. 
When the Quad-Cities campus opened in 2014, the university set a goal of having 3,000 students attend the satellite campus. Instead, enrollment in 2018 bottomed out at 1,267 students.
But among certain demographic groups, enrollment has actually increased over the last decade, according to data collected by the university.
Ten years ago, WIU had just 515 Hispanic and 887 black undergraduates. In the current academic year, WIU has about 850 Hispanic undergrads and 1,400 black undergrads — an increase of more than 60% for each group.
"I don't know that there's an explanation of it," said Williams. "Apparently diverse groups of students feel like they're welcome here."
Western offers a diverse catalog of classes and extracurriculars for minority students. Their hub is the Multicultural Center, which houses the Women's Center, Casa Latina Cultural Center, and Gwendolyn Brooks Cultural Center.
But the diversification of campus has accompanied white flight. While black and Hispanic enrollment has climbed, white enrollment has done the opposite, falling about 50% since fall 2008.
"The more minority students we're receiving, the more majority students we're losing," said Alphonso Simpson, Jr., a professor of African American Studies and chair of the department of Liberal Arts & Sciences.
Professors in Macomb said they have heard a recurring joke: Western is becoming a historically black college or university (HBCU).
But the joke clashes with the state of African American Studies on campus. Next fall, the program will not have any core faculty. Simpson, who has been a professor at the school for almost two decades, is leaving Western to take a position at the University of Wisconsin-Oshkosh.
The minor in African American Studies will continue, however. Faculty from other departments will teach required courses in the program, which was scaled down from a major to a minor several years ago amid declining enrollment.
Cuts have affected departments across the university. Administrators view the university's enrollment decline as one of its "greatest challenges," said Williams. To explain it, campus leaders point to larger trends in Illinois.
"Our state's demographics are changing, and those shifts are mirrored in our enrollment data," said Melissa Telles, associate director of admissions.
But data from the U.S. Census Bureau tell a different story. Some demographic changes at WIU drastically outpace demographic changes in the state. Others don't match state trends at all.
Between 2007 and 2017, Illinois lost just less than 5% of its white population, one-tenth the rate of enrollment decline among white students at WIU.
The black population of Illinois also declined over that time. WIU's black population, by contrast, increased substantially.
In search of students
Where have the university's 4,700 missing students gone?
University personnel point to a confluence of factors. The hardest to change: location.
"There's a declining population in the rural communities," said Williams. "We have fewer students from closer to this region."
As an explanation for enrollment challenges at WIU, the dwindling rural population is a common refrain among WIU students and faculty.
Macomb, population 18,267, is the largest city in McDonough County, a rural county surrounded mostly by rural counties.
A review of data from the 62 Illinois counties deemed "rural" by the federal government shows that rural enrollment at WIU has fallen by 48% over the last decade.
But the rate of rural decline is surpassed by the rate of suburban decline. A large part of WIU's decrease comes from the five "collar counties" surrounding Chicago, including Kane County west of Chicago (down 51%), north suburban Lake County (down 59%), and Chicago's western neighbor DuPage County (down 63%).
In 2008, the collar counties sent 2,725 students to WIU. In 2018, that number had dropped to 1,190.
Administrators also attribute the enrollment decline to a smaller pool of high school grads.
"There simply are fewer high school students graduating from Illinois schools," said Telles.
According to graduation data, rural counties in Illinois saw a 15% decline in high school graduates between 2006 and 2016.
But suburban Chicago has actually seen an increase in high school grads. Over that time period, the collar counties graduated 7% more high school students and grew in total population.
Suburban grads, in other words, are not attending WIU even as their populations swell.
Recruiters in, students out
The suburban snubbing of WIU reflects a broader trend across the state, one that administrators cite as a major reason for the enrollment decline: an increasing number of Illinois students attending college out-of-state.
According to data from the Illinois Board of Higher Education, the state is experiencing an exodus of college students.
In 2002, just 29.3 percent of the four-year college-attending graduates from Illinois public high schools left the state for college. Now, nearly half do.
At WIU, in-state enrollment has declined 40% since 2008. Out-of-state enrollment, meanwhile, has actually increased by 18% over that time. Those trends are more pronounced at the Macomb campus, which is more a traditional college campus, whereas the Quad-Cities campus is home to many commuters. In-state enrollment in Macomb dropped by more than 40% over the past decade, and out-of-state has spiked by more than 50%.
Professors and administrators cite decreased public support, which culminated in the budget impasse of 2015-17, as a major reason for the bleeding of students, faculty and academic offerings.
"The impasse made the situation even worse. Because of a chronic underfunding of education, we've had to raise tuition," said Thompson.
As a result of funding cuts, which have hammered public universities across the state, tuition and enrollment at WIU have had an inverse relationship over the last decade: as one has gone up, the other has gone down.
"We don't attribute that to Western per se. We attribute it to the state of Illinois," said Williams.
Some other, similarly-sized public schools in the state have also seen significant enrollment losses over the past several years, including Northeastern Illinois University, in Chicago; Eastern Illinois University, in Charleston; and Northern Illinois University, in DeKalb.
Other public universities — including the University of Illinois at Chicago, the University of Illinois at Urbana-Champaign, and Illinois State University, in Normal — have seen little shrinkage or otherwise have grown.
In 2008, the annual estimated cost of attending WIU-Macomb — including tuition, room and board and fees — was $18,893 for in-state students, according to university data. By 2018, that estimate had risen to $25,835, an increase of 37%. Without room-and-board, a student at the Quad Cities campus would have a lower expected cost. But the cost of attendance at WIU-QC has still increased over the past decade.
Tuition hikes often have a chilling effect on enrollment. At WIU, enrollment has dropped by almost the same percentage that tuition has risen.
The university now charges a flat "domestic rate" for students from the U.S. and offers scholarships for a limited number of qualified students.
"One thing we in the admissions office hear a lot of is affordability. Students want to get a college education but they're also concerned about the level of debt when they graduate," said Telles, a WIU alumna.
Since 2008, the average amount of financial aid awarded at WIU has increased dramatically. But the number of students who have received financial assistance from the university has fallen by about the same rate as overall enrollment.
Budget woes have also handcuffed recruitment efforts. Students and faculty cite a common criticism: Western hasn't marketed itself properly. At a moment when universities across the country have been recruiting zealously in student-dense Illinois, WIU has to play catch-up with fewer resources.
"Chicago is considered a prime market for student recruitment," said Telles. "There are universities that have a person stationed in Chicago who lives there and whose job is solely to recruit students in the Chicago market."
Recruitment competition in Chicagoland has increased dramatically over the last 15 years. In 2004, the Chicago Area Regional Representatives (CARR), a college recruitment organization, had only 42 members, according to its website. In 2018, CARR had 131 members from universities on two continents.
"There are 2,400 public and private institutions in the country that offer educational opportunities for students," Telles said. "It is a competitive marketplace."
What comes next?
In Macomb, the campus mood is marked by sympathy and frustration.
"It's a sticky situation for everyone involved," said Alexis Williams-White, a WIU-Macomb junior from Chicago who serves as director of outreach in the Student Government Association. "Students want to stay here, but what if next year from now they won't have enough teachers? Or my major gets canceled?"
In ways Williams-White is an exemplary WIU student. She has two majors and two minors, maintains an active presence in campus affairs and still finds time to keep up with dense readings for class. Even amid staff reductions, budget cuts and a pervasive feeling of unease that has descended on campus, Williams-White sympathizes with the administration, which finds itself in a bind.
"They have made it very clear that they understand students are upset with these cuts," she said. "They're doing what they have to do to keep the university afloat."
To do so will require more robust state funding and a concerted campaign to stop the bleeding of students. And, one way or another, that will mean finding ways to woo students who are white and suburban.
"Diversity is a mixture of everyone," said Simpson. "By a standard margin, when we see more black and brown people coming to the table, we think it's more diverse. But it's not if we're losing lots of white students."
Photos: Where have the students gone?
042119-qct-big-story-wiu-011a.JPG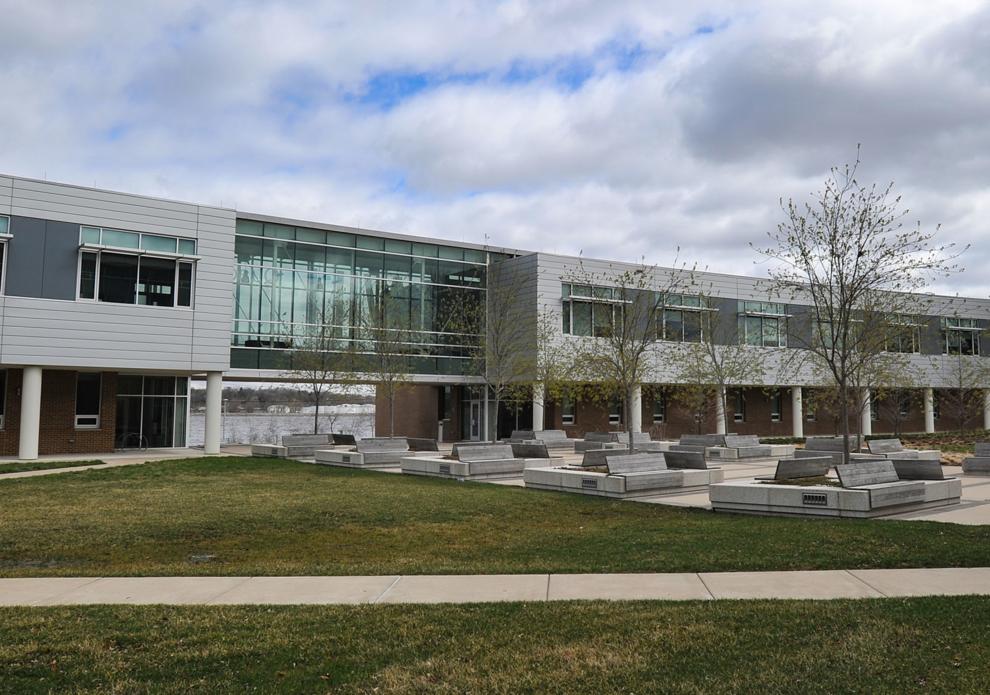 042119-qct-big-story-wiu-009a.JPG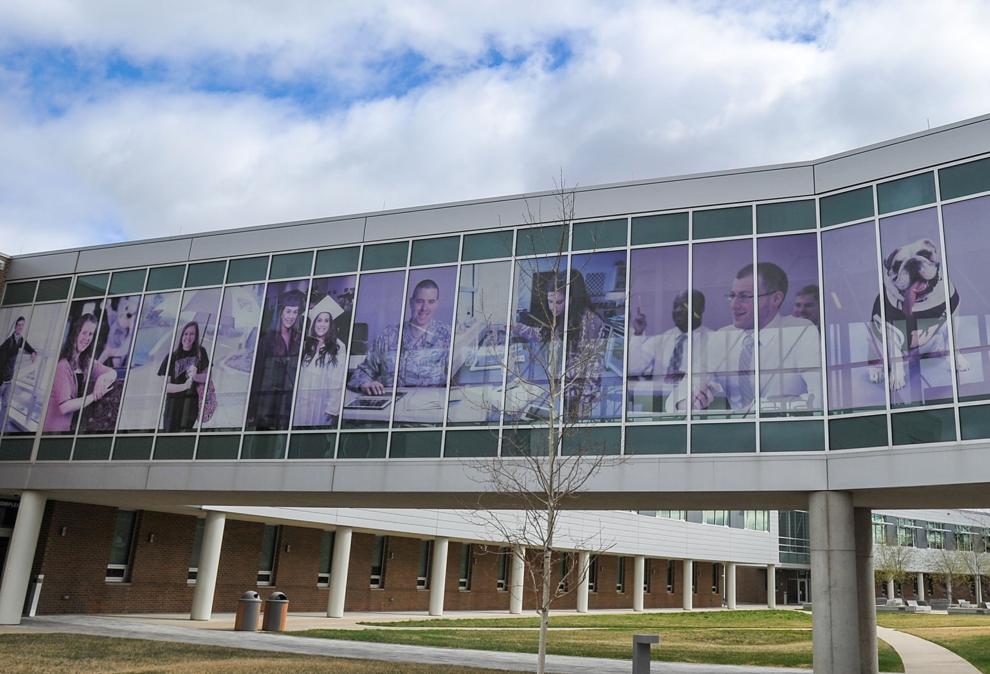 042119-qct-big-story-wiu-028a.JPG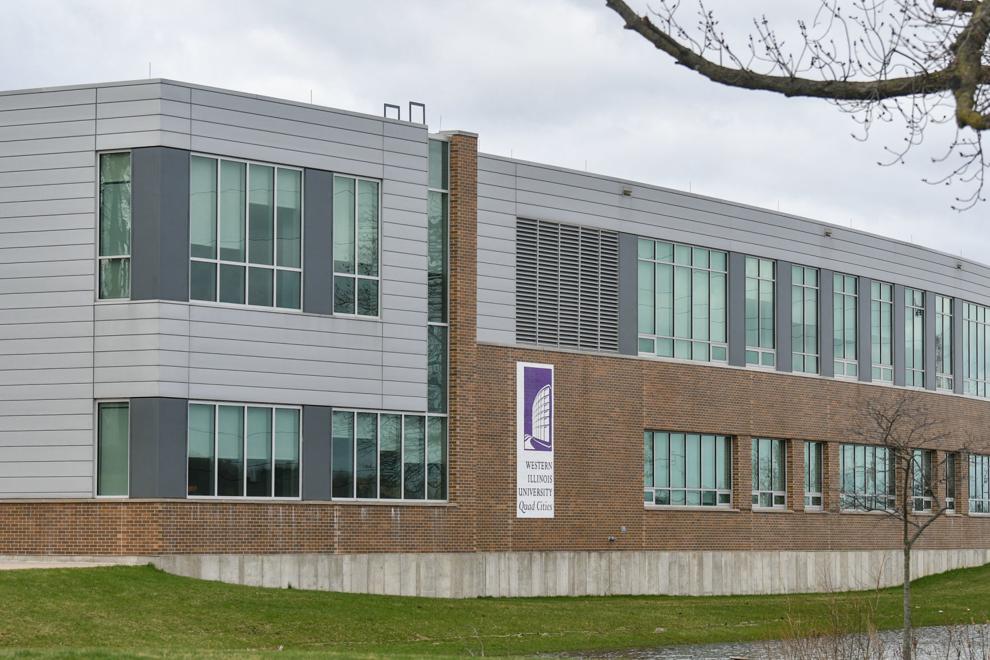 042119-qct-big-story-wiu-008a.JPG
042119-qct-big-story-wiu-024a.JPG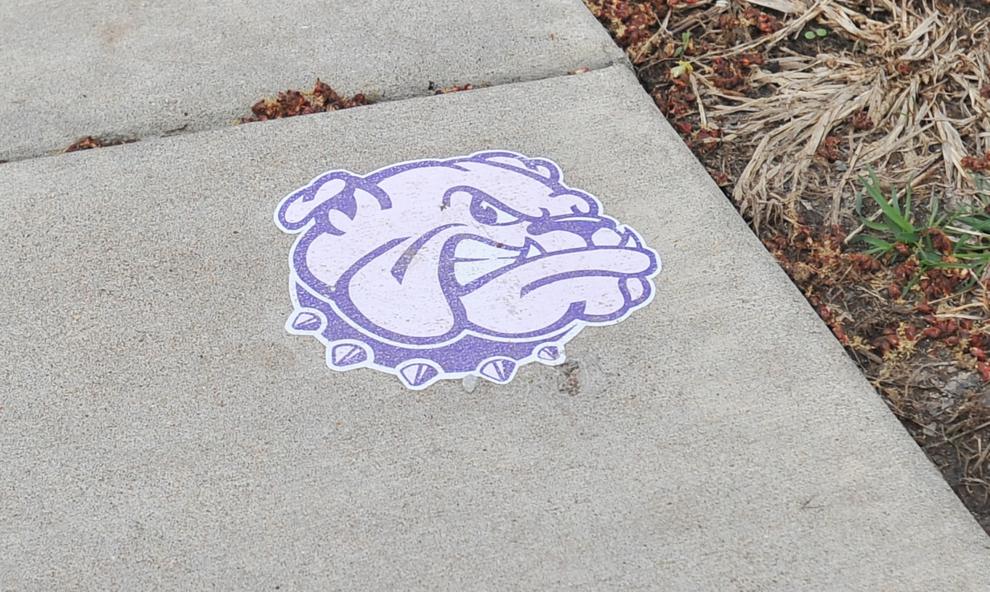 042119-qct-big-story-wiu-005a.JPG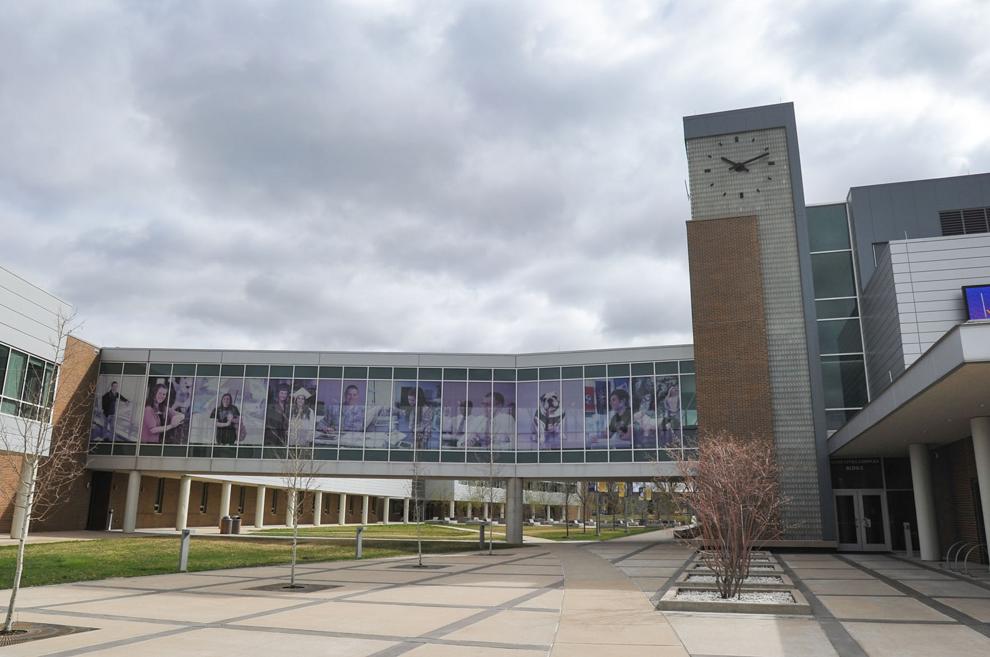 042119-qct-big-story-wiu-036a.JPG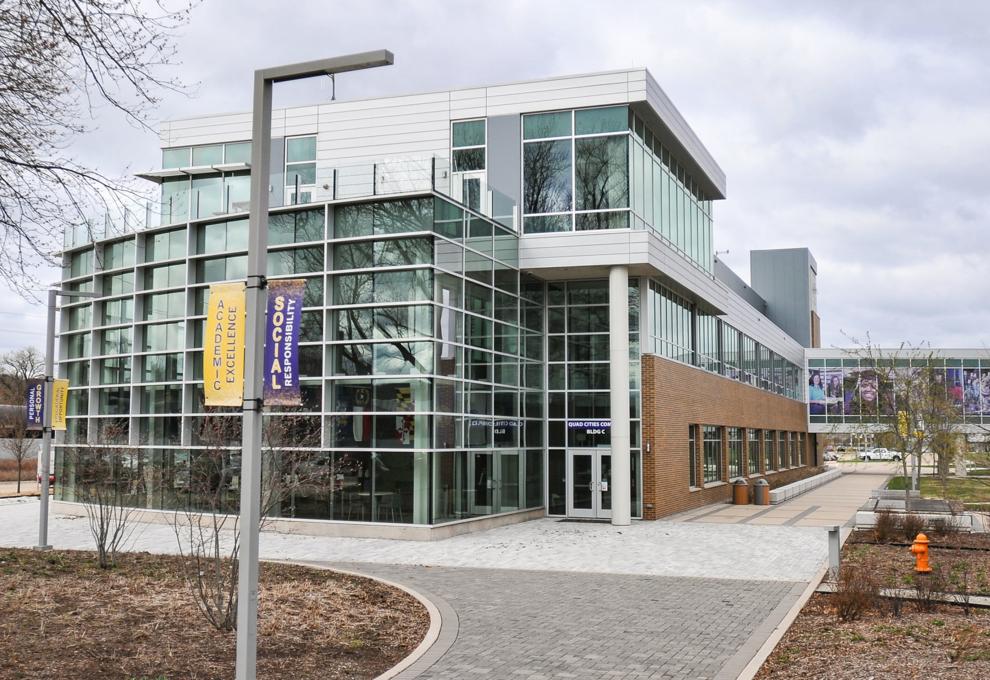 042119-qct-big-story-wiu-030a.JPG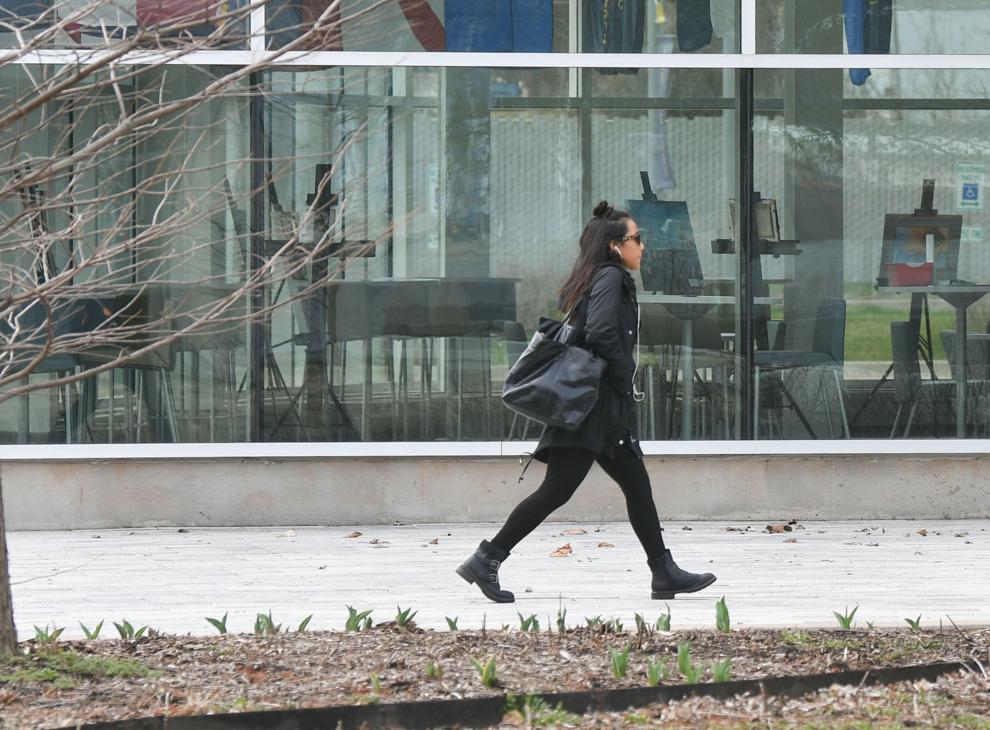 042119-qct-big-story-wiu-017a.JPG
042119-qct-big-story-wiu-013a.JPG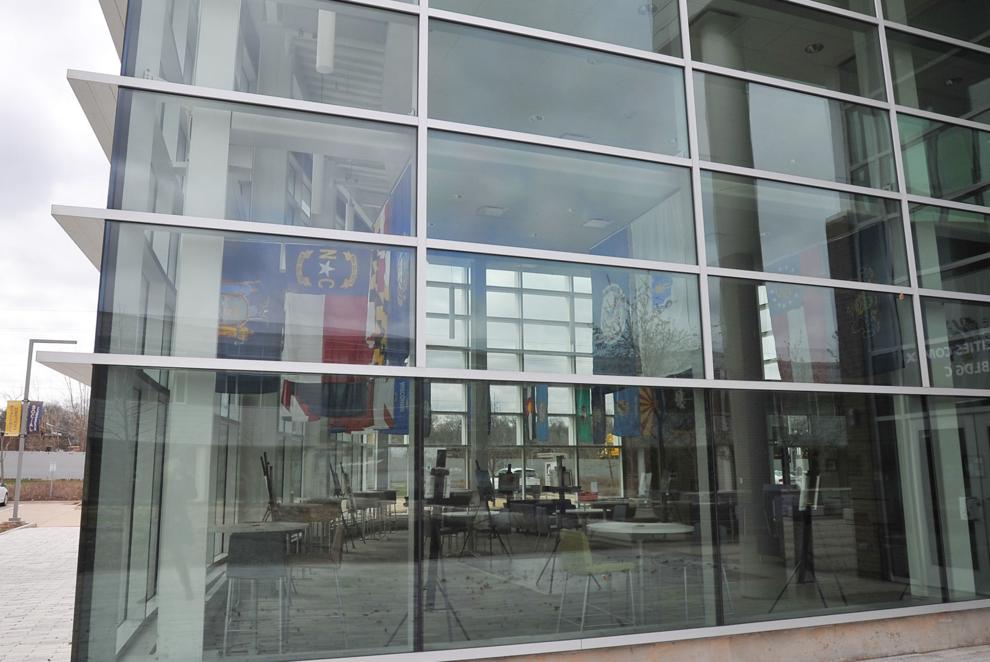 042119-qct-big-story-wiu-032a.JPG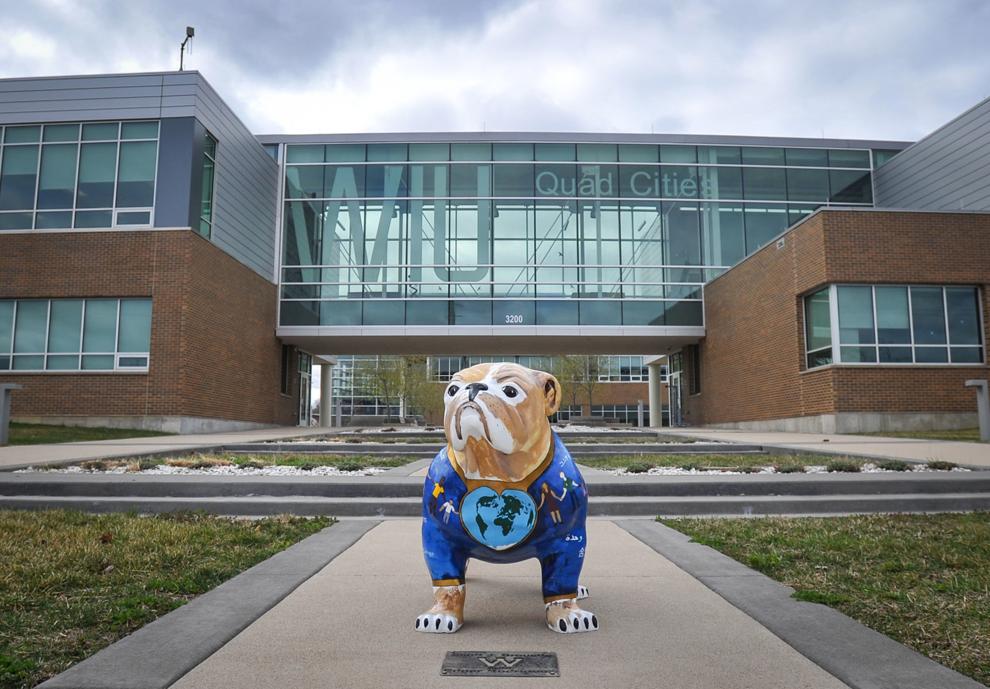 042119-qct-big-story-wiu-007a.JPG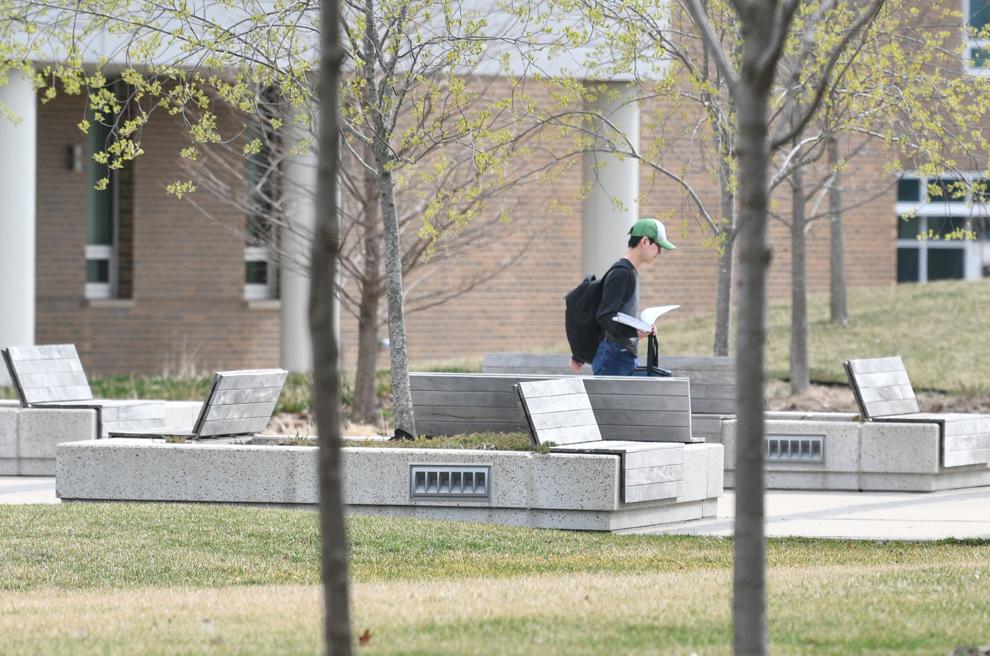 042119-qct-big-story-wiu-002a.JPG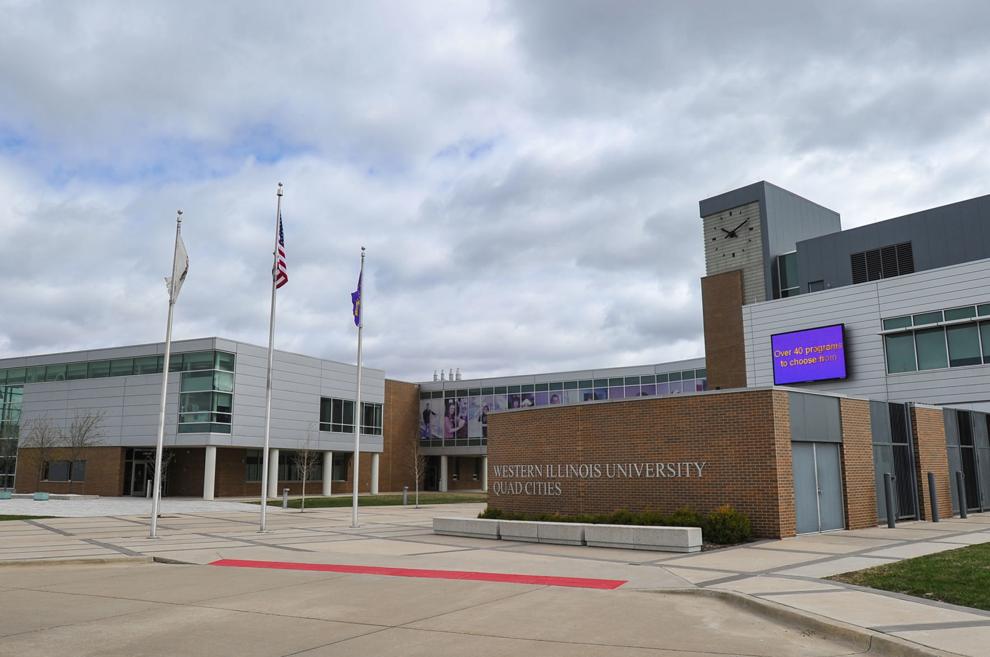 042119-qct-big-story-wiu-026a.JPG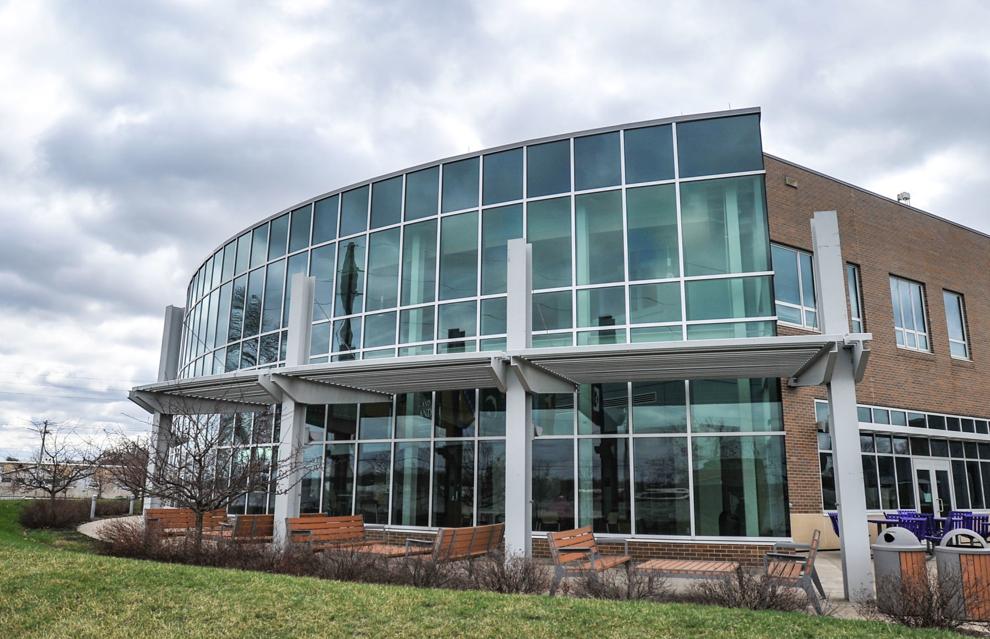 042119-qct-big-story-wiu-025a.JPG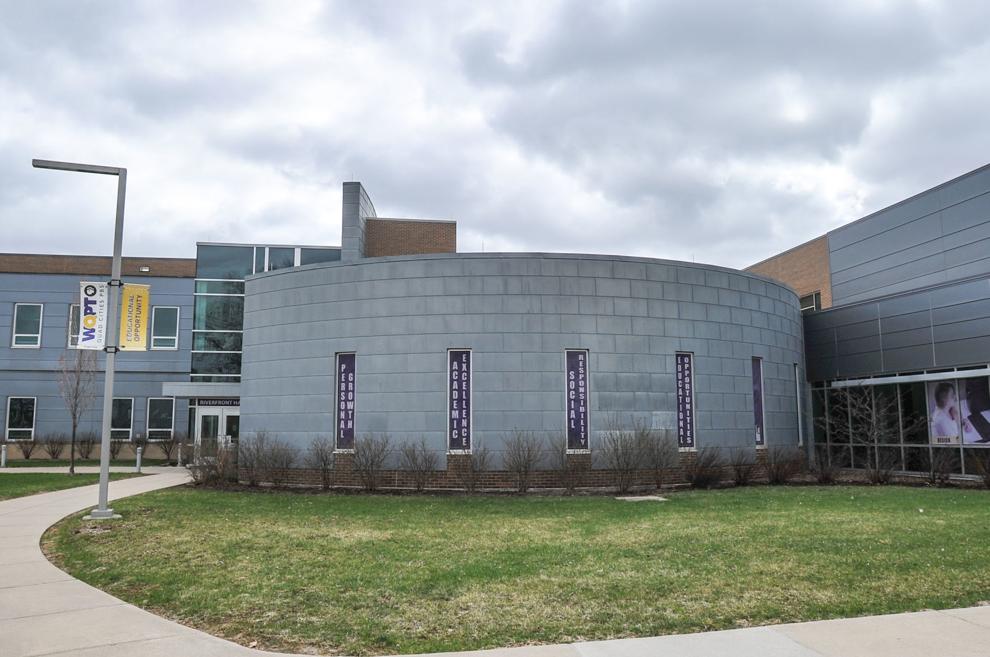 042119-qct-big-story-wiu-010a.JPG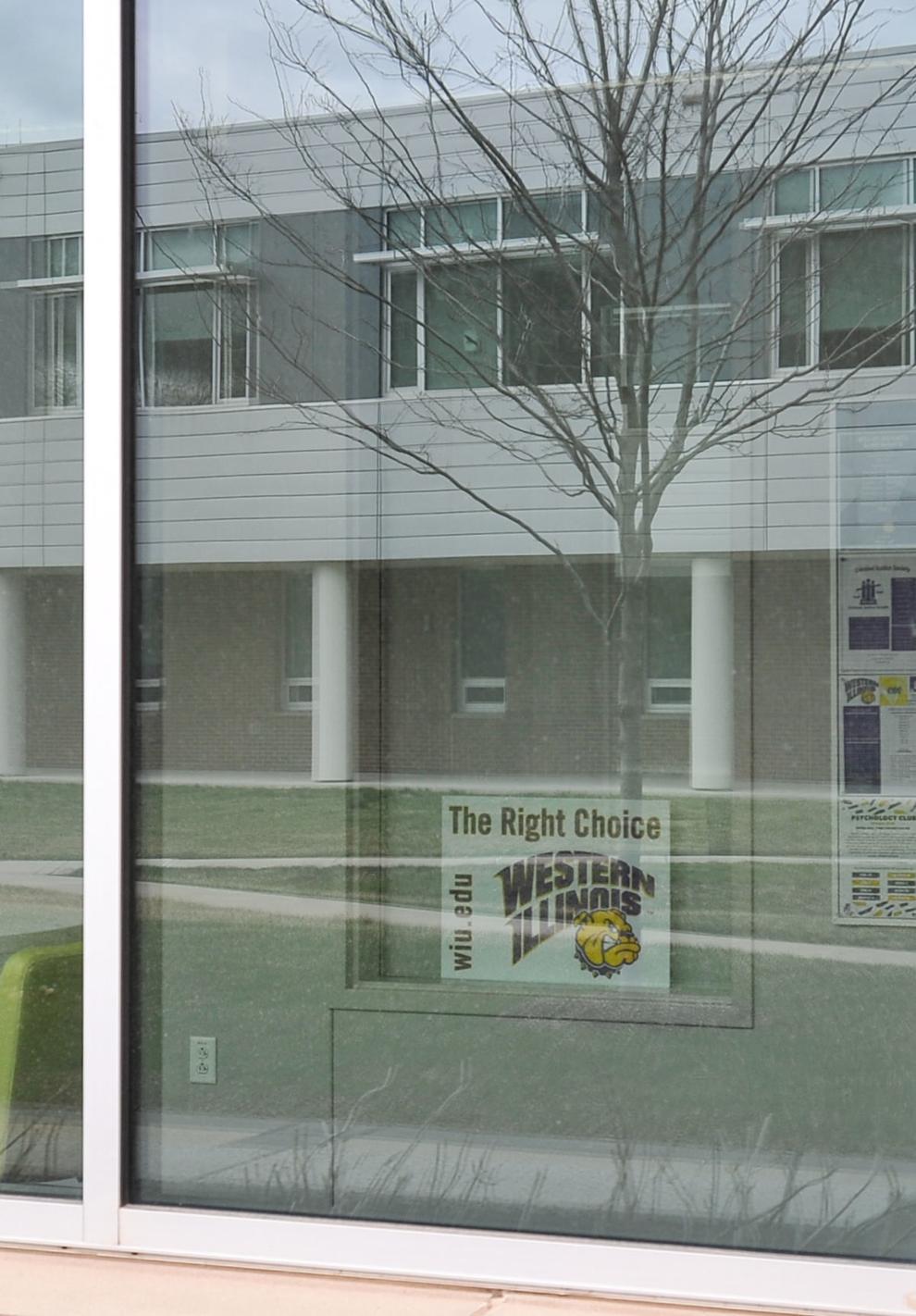 042119-qct-big-story-wiu-029a.JPG
042119-qct-big-story-wiu-004a.JPG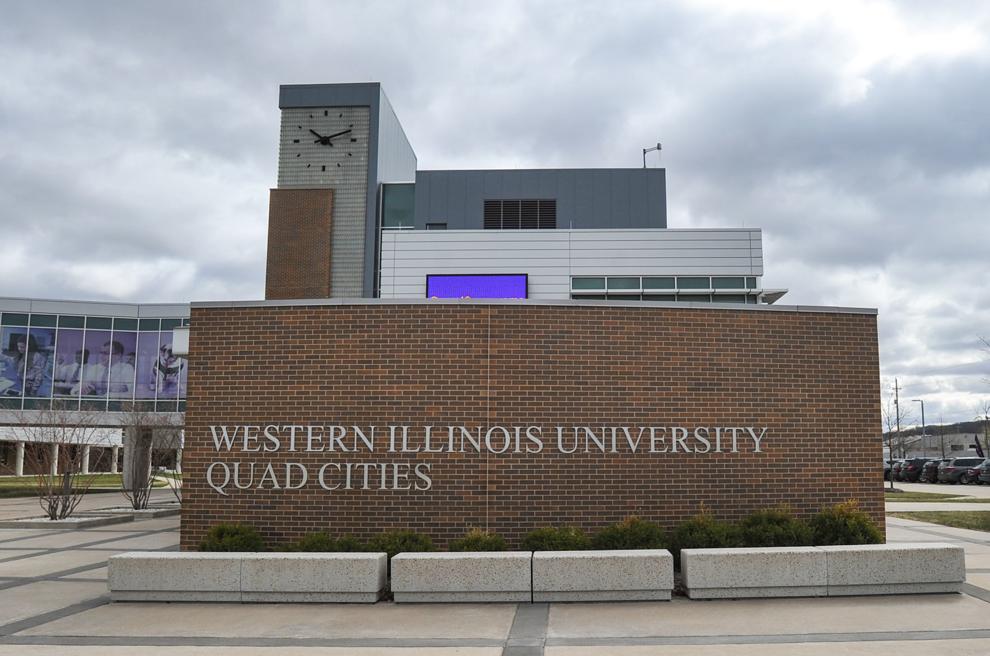 042119-qct-big-story-wiu-05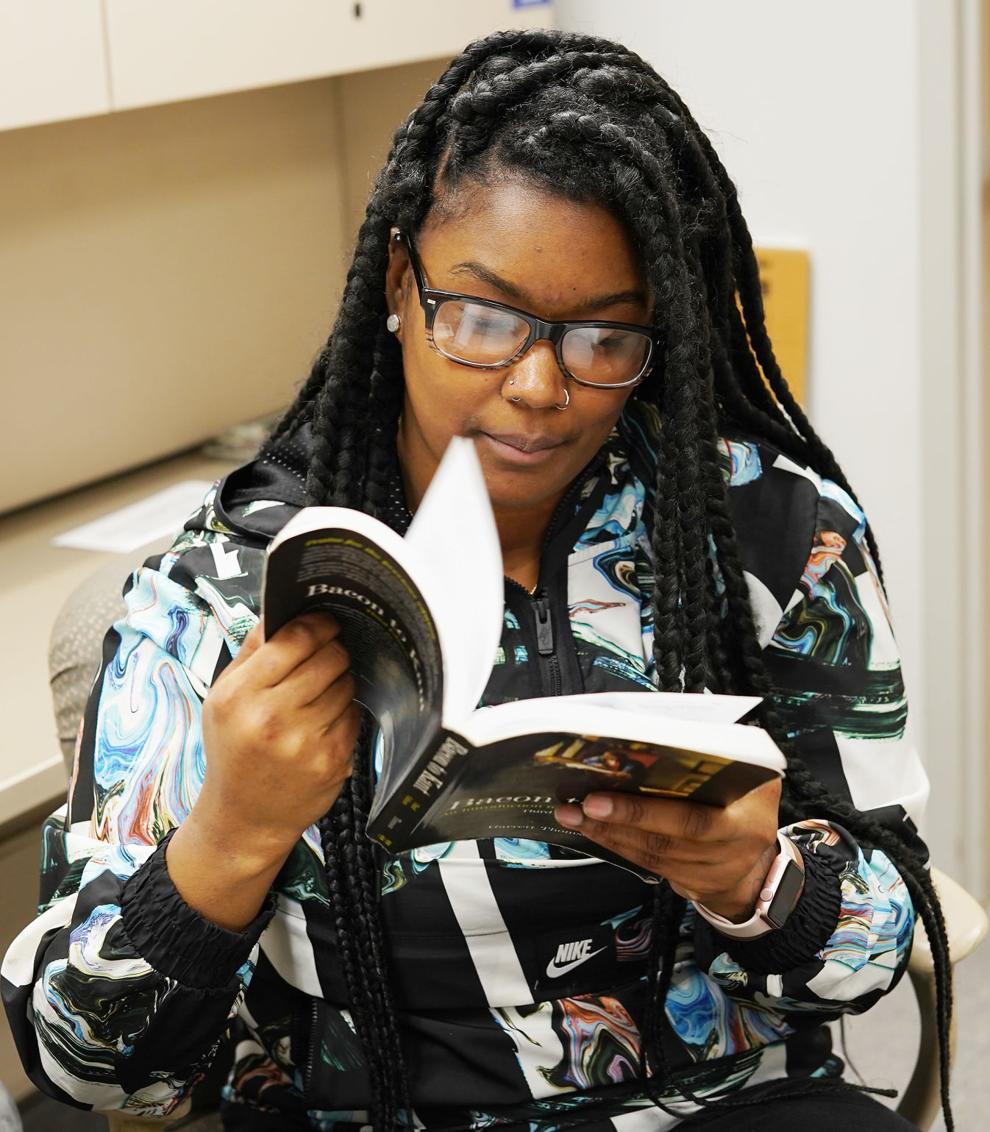 042119-qct-big-story-wiu-06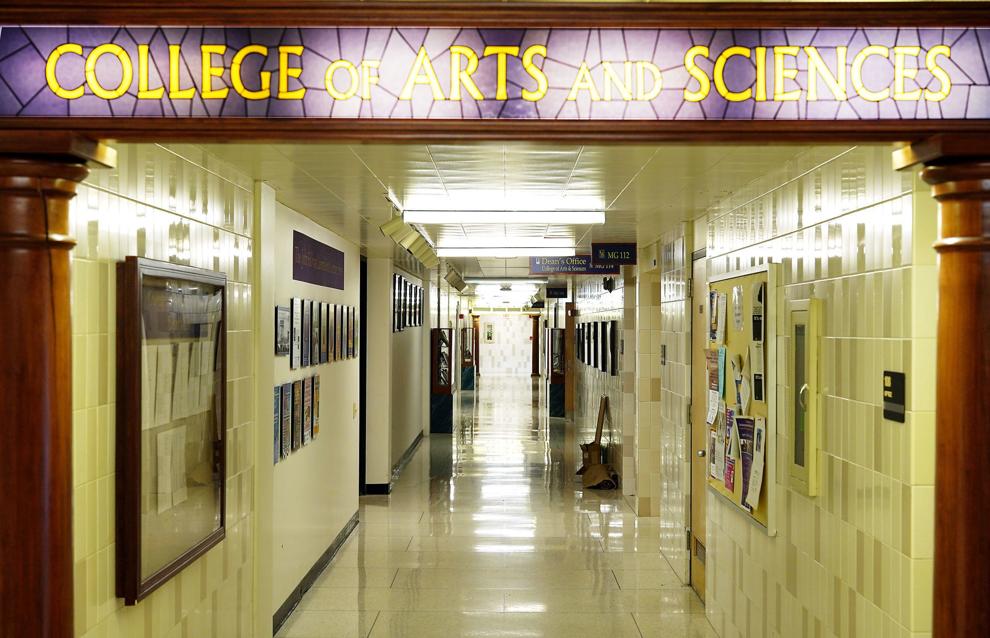 042119-qct-big-story-wiu-07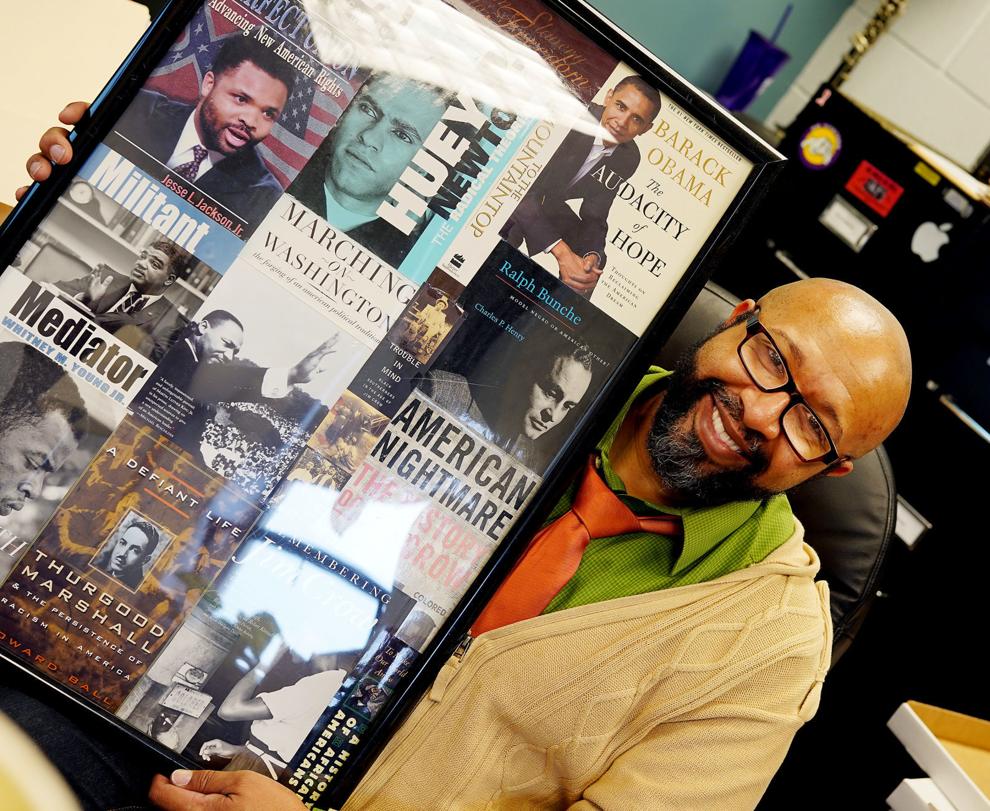 042119-qct-big-story-wiu-03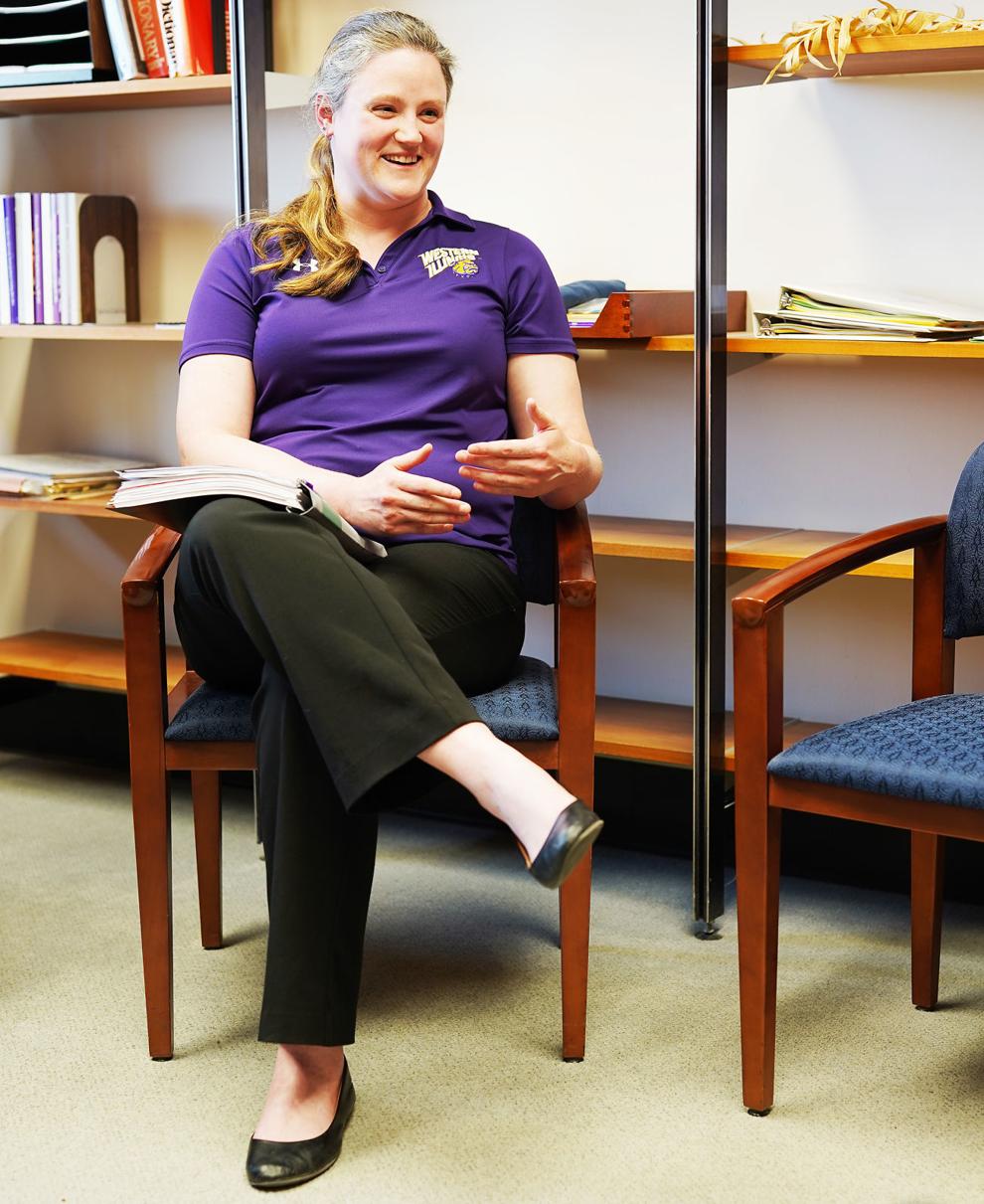 042119-qct-big-story-wiu-01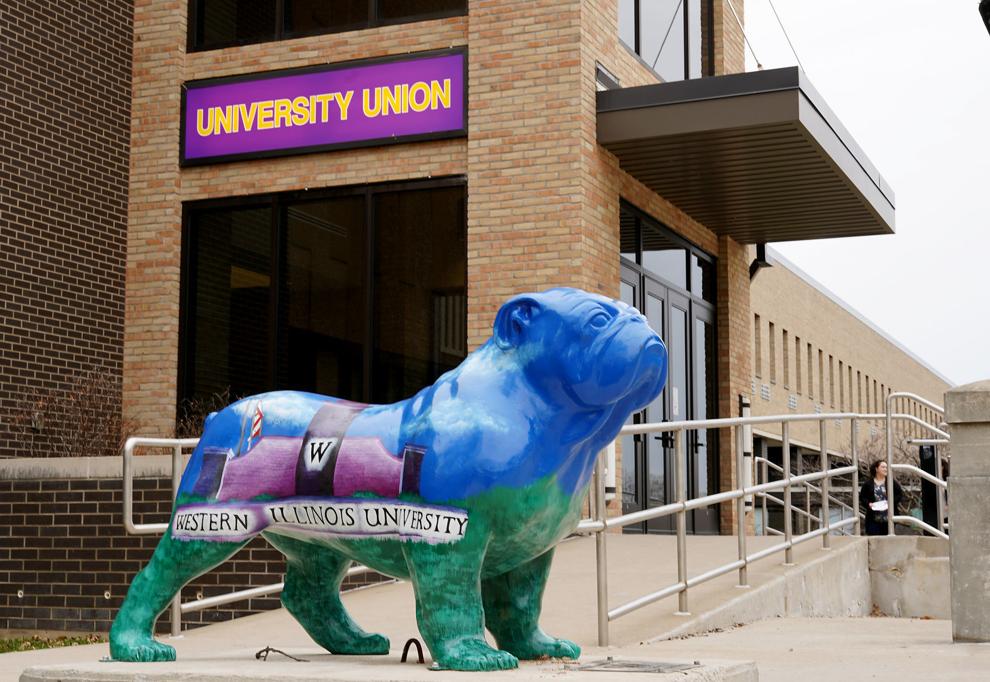 042119-qct-big-story-wiu-08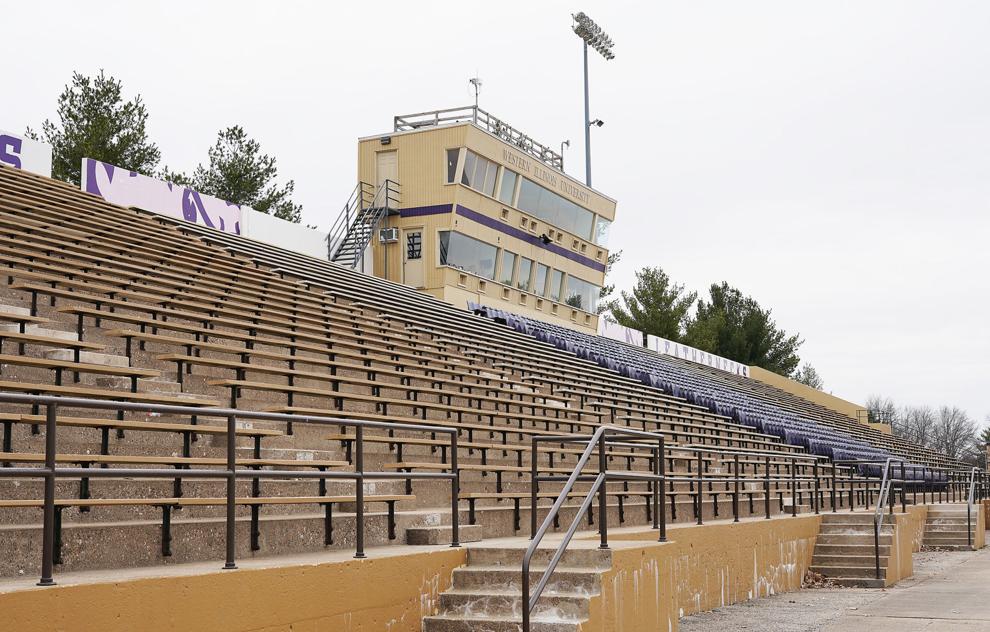 042119-qct-big-story-wiu-04