A powerful storm packing winds of 86 mph at the National Weather Service, Davenport, left nearly 111,546 Quad-Citians without power Monday afternoon, with downed trees and power lines all over the area.
The storm that slammed into the area about 1:30 p.m. and lasted about an hour was part of a rare storm known as a derecho, with winds up to 100 mph in places and power similar to an inland hurricane, according to Patrick Marsh, science support chief at the National Weather Service's Storm Prediction Center in Norman, Oklahoma.
The storm tore across eastern Nebraska, Iowa and parts of Wisconsin, he said.
In Scott County, calls were coming in "from all over the place," with no concentration in any one area, Dave Donovan, director of the Scott County Emergency Management Agency, said. He he had not heard of any major building damage.
Without power, most street lights were out, and until they were cleaned away, there were a lot of tree branches on roadways.
Greater damage was reported elsewhere.
Several people were injured and widespread property damage was reported in Marshall County in central Iowa after 100 mph winds swept through the area, said its homeland security coordinator Kim Elder.
Wind blew over trees, ripped road signs out of the ground and tore roofs off of buildings.
"We had quite a few people trapped in buildings and cars," she said.
Some people reported their cars flipping over from the wind, having power lines fall on them and getting injured when hit by flying debris, she said. Dozens of cars at one factory had their windshields blown out. Buildings have also caught on fire, she said.
"We're in life-saving mode right now," Elder said.
Marshalltown Mayor Joel Greer declared a civil emergency, telling residents to stay home and off the streets so that first responders can respond to calls.
In the Quad-Cities, Augustana College was without power and told students to stay in their residences, while advising employees to go home.
Bettendorf asked drivers to avoid Devils Glen Road from Middle Road to 53rd Avenue because several power lines were down.
Davenport libraries closed because they were without power, and the Davenport school board meeting was also postponed for lack of power.
The United States Postal Service said it was having trouble delivering the mail because of downed power lines and trees, limiting the ability to reach homes and mailboxes.
The Quad-Cities was hit by a derecho in late July 2008. More than 135,000 people were left without power and two young Springfield children died when a tree crashed into the tent where they were camping with their family in Colona, Illinois. Within minutes, thousands of trees were toppled, causing millions of dollars in property damage that took months to repair and clean up.
A derecho — from the Spanish word for 'direct' or 'straight ahead' — is not like a hurricane in that it has no eye and its winds come across in a line. They are known for their longevity, incredibly high-sustained wind speeds and fast-moving nature.
Derechos were first categorized in 1888 by a University of Iowa physics professor. They are most common in the late spring and summer, especially in the Corn Belt running from the Upper Mississippi River valley to the Ohio River valley.
Northern Illinois University meteorology professor Victor Gensini told the Associated Press Monday that he thinks this derecho will go down as one of the strongest in recent history and be one of the nation's worst weather events of 2020.
"It ramped up pretty quick" around 7 a.m. Central time in Eastern Nebraska. I don't think anybody expected widespread winds approaching 100, 110 mph," Marsh, of the Oklahoma Weather Service, said.
MidAmerican Energy said nearly 115,500 customers in the Des Moines area were without power after the storm moved through the area. Reports from spotters filed with the National Weather Service in Des Moines had winds in excess of 70 mph.
Across the state, large trees fell on cars and houses. Some semi-trailers flipped over or were blown off highways.
Farmers reported that some grain bins were destroyed and fields were flattened, but the extent of damage to Iowa's agriculture industry wasn't immediately clear.
MidAmerican spokeswoman Tina Hoffman said downed trees are making it difficult in some locations for workers to get to the power lines. In some cases power line poles were snapped off.
"It's a lot of tree damage. Very high winds. It will be a significant effort to get through it all and get everybody back on," she said. "It was a big front that went all the way through the state."
Cedar Rapids, Iowa, has "both significant and widespread damage throughout the city," said public safety spokesman Greg Buelow.
"We have damage to homes and businesses, including siding and roofs damaged," he said. "Trees and power lines are down throughout the entire city."
Buelow said residents should stay home so crews can respond to "potentially life-threatening calls." Tens of thousands of people in the metro area were without power.
What makes a derecho worse than a tornado is how long it can hover one place and how large an area the high winds hit, Marsh, of the Oklahoma Weather Service, said. Winds of 80 mph or even 100 mph can stretch for "20, 30, 40 or God forbid 100 miles," he said.
What happened is that unstable super moist air parked over the northern plains for days on end finally ramped up Monday morning into a derecho.
"They are basically self-sustaining amoebas of thunderstorms," Gensini said. "Once they get going like they did across Iowa, it's really hard to stop these suckers."
The weather service's Marsh said there's a huge concern about power outages that will be widespread across several states and long lasting. Add high heat, people with medical conditions that require power and the pandemic, "it becomes dire pretty quickly."
The storm recovery began early Monday afternoon. In residential neighborhoods, folks either walked along with cell phones to take pictures of damage or began working, often with the help of neighbors, to clear debris. 
"I've lived in East Davenport my whole life and I've never seen so many trees down," said Matt Schwind. "I live in McClellan Heights, known for its massive trees dating back to the Civil War."
In his neighbor's yard was a 60-foot tree that now covers Schwind's entire back yard. "It's like losing an old friend you've known for years," he said.
"It was not tornado-style destruction but it sure was a cold slap in the face," Schwind said.
Susan McPeters, of Davenport, said goodbye to an old friend, too: The ash tree her dad planted in 1993 when she bought her house fell victim to the wind, she said.
"It started growing crooked, but straightened out," she said.
She and her husband, Michael, saw the tree go down. "It was like it was falling in slow motion," she said. "It took out part of the fence, which was the only noise it made."
"The ironic thing is that less than an hour earlier I had it treated against Emerald Ash Borer as I do annually."
"There's a hole in my heart bigger than the one in my yard," she said.
Amber Sarginson-Sherrod, of northwest Davenport, said part of her wooden fence was flattened by the winds. 
Quad-Citians who tried to travel after the storm found their paths thwarted at nearly every turn.
Kathy Hunley, of Davenport, tried to drive up Rockingham Road, cut up Telegraph Road to go to Hy-Vee and saw power lines were down - Hy-Vee was closed because there was no electricity. 
Damage was widespread to the entire Quad-City region. Jacque Jacob, of Monmouth, Ill., said the small town south of the Quad-Cities had a lot of damage. She, along with hundreds of others, lost electricity.
As the dusk fell, thousands of vehicles moved sluggishly through the Quad-Cities, inching their way through non-operating traffic lights. Many Quad-Citians tried to purchase gasoline, only to find gas stations either closed or unable to provide gas because there was no electricity.
In the Illinois part of the Quad-Cities, lengthy lines formed by 7 p.m. at stations open and selling gasoline.
Sirens were an almost-constant part of the Quad-City soundscape during the afternoon and long into the evening. 
-- Ryan J. Foley and Seth Borenstein of the Associated Press and Alma Gaul and Linda Cook of the Quad-City Times contributed to this report.
081020-qct-nws-stormdamage-ks-001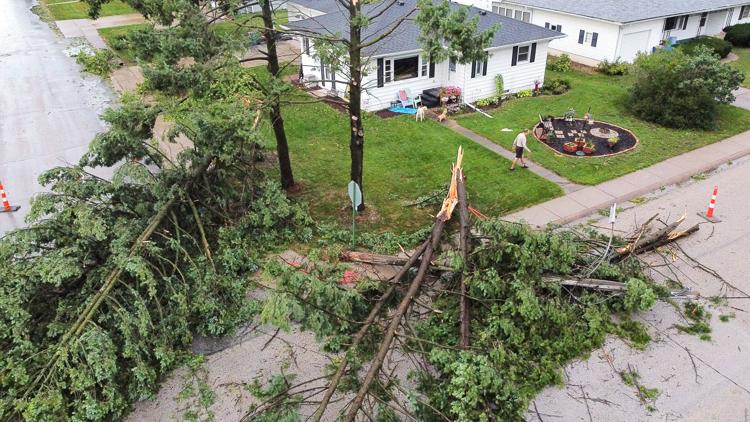 081020-qct-nws-stormdamage-ks-002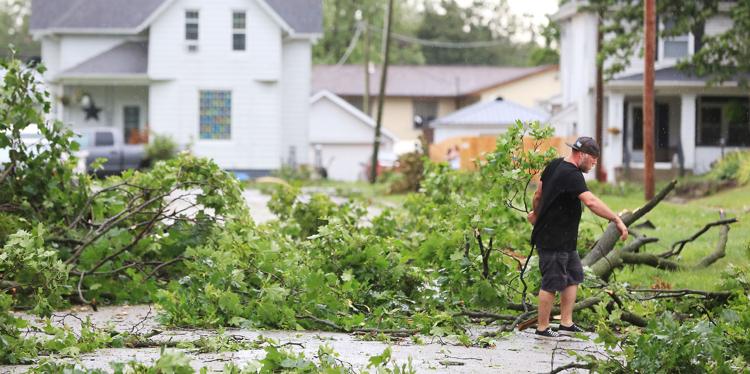 081020-qct-nws-stormdamage-ks-003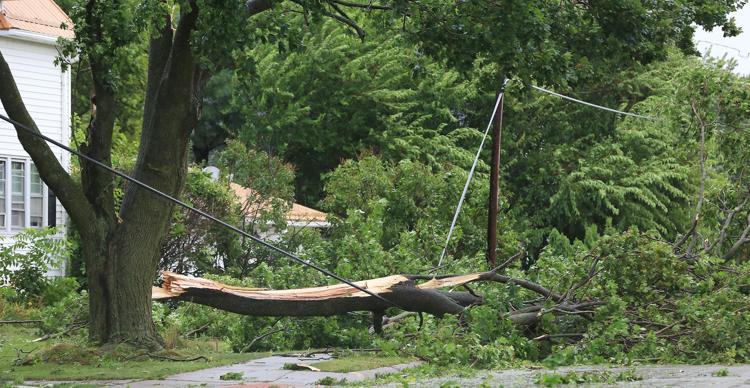 081020-qct-nws-stormdamage-ks-004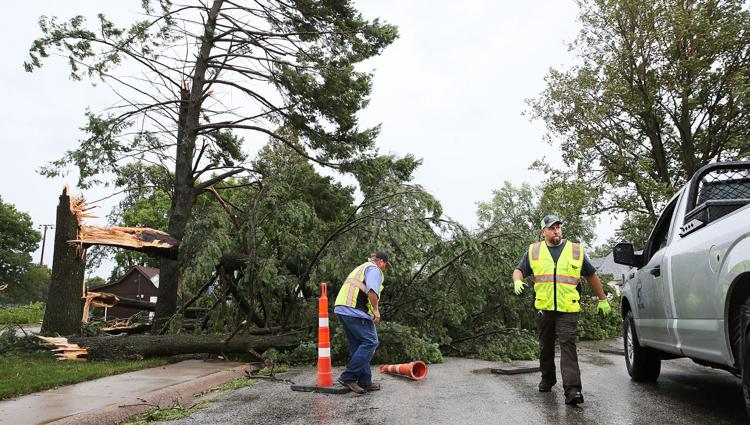 081020-qct-nws-stormdamage-ks-005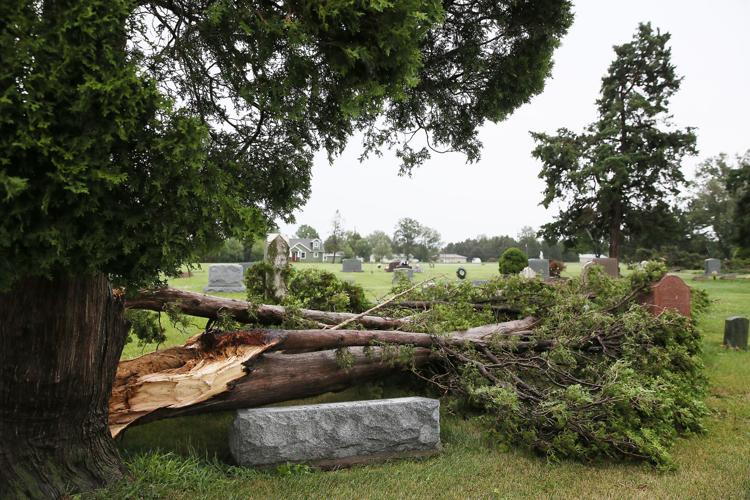 081020-qct-nws-stormdamage-ks-006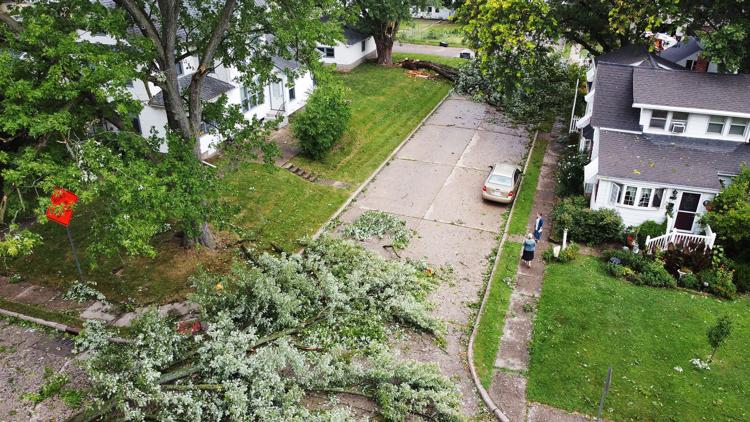 081020-qct-nws-stormdamage-ks-007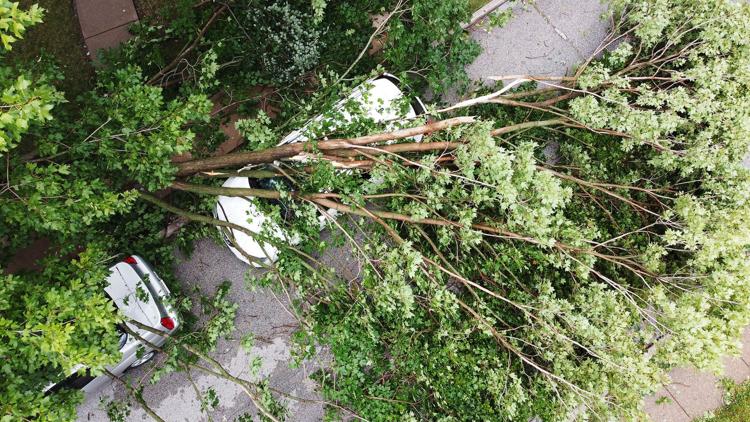 081020-qct-nws-stormdamage-ks-008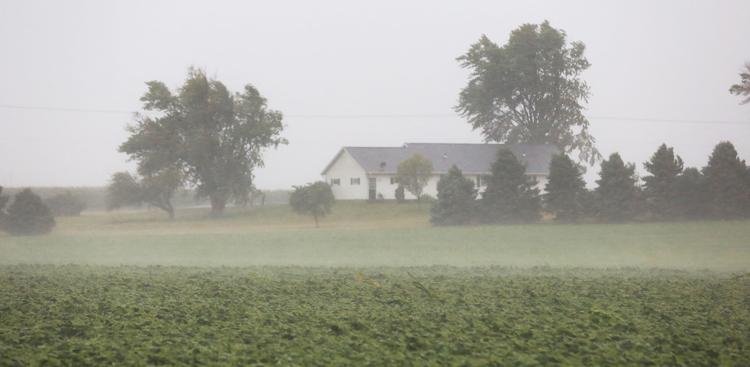 081020-qct-nws-stormdamage-ks-009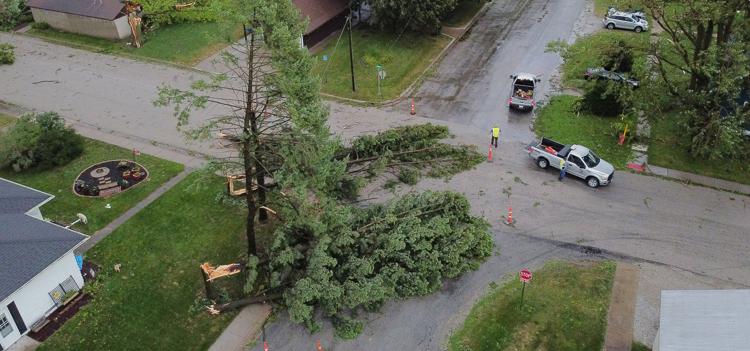 081020-qct-nws-stormdamage-ks-010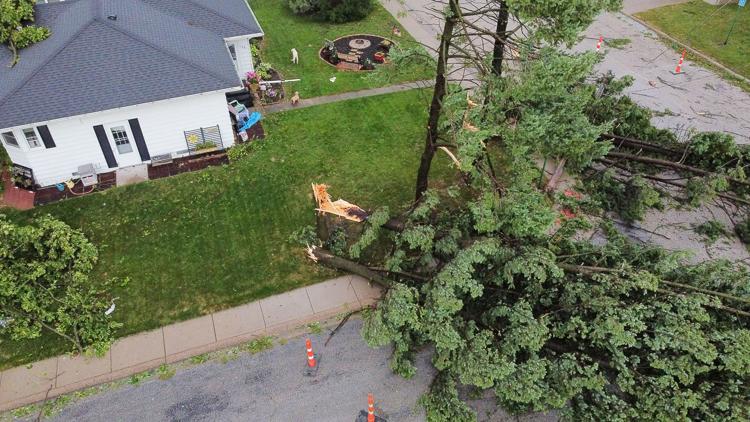 081020-qct-nws-stormdamage-ks-011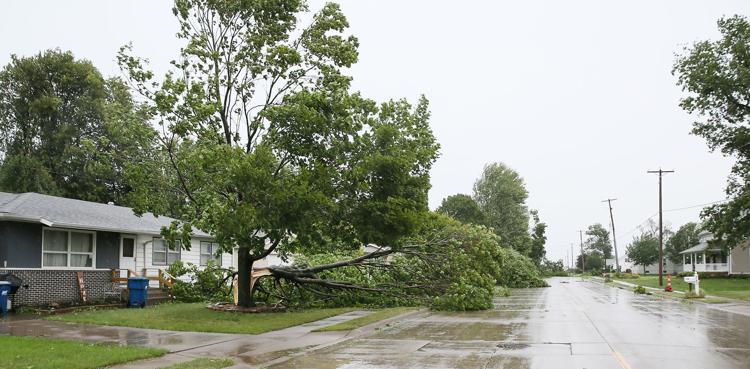 081020-qct-nws-stormdamage-ks-012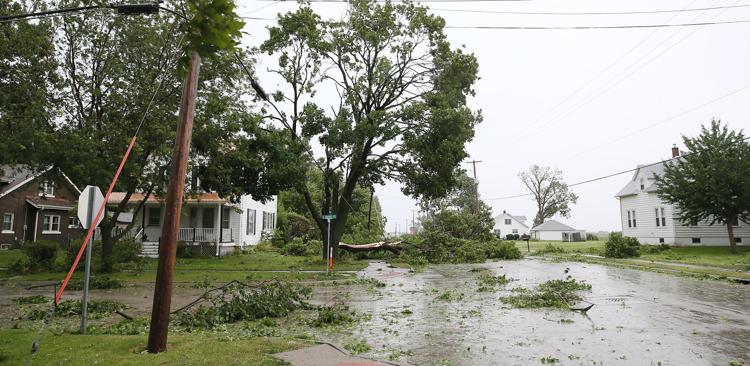 081020-qct-nws-stormdamage-ks-013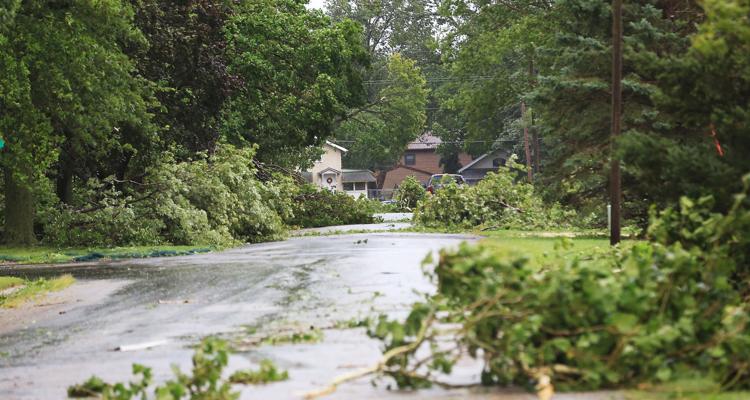 village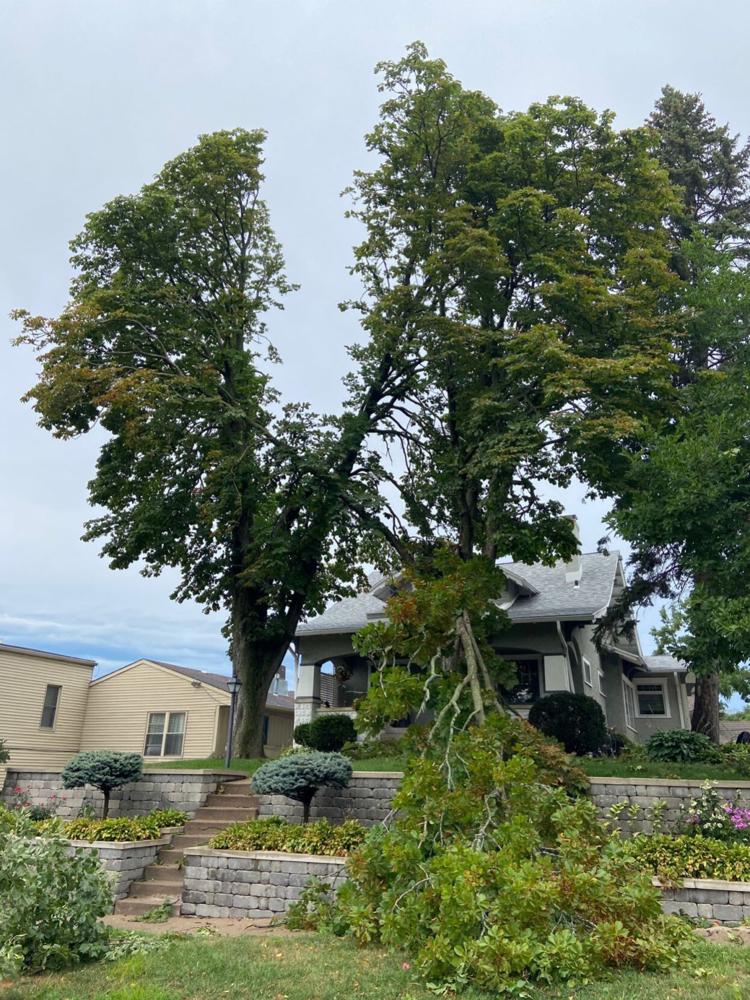 hillcrest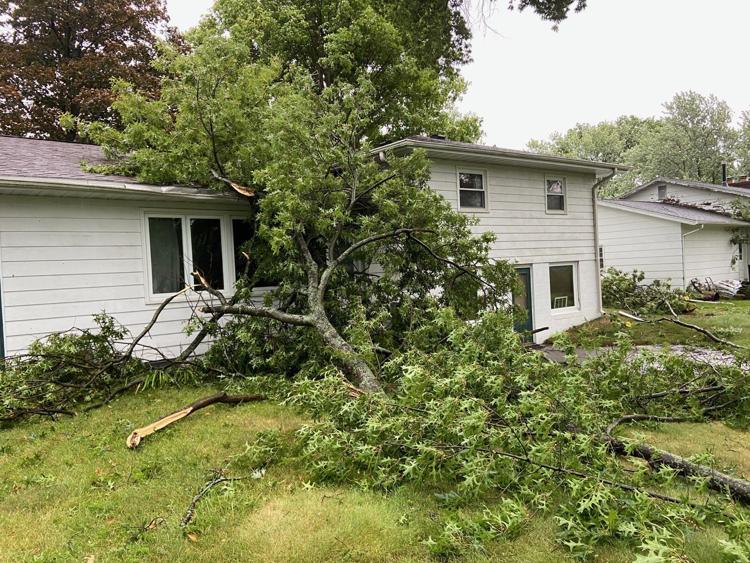 lindsay park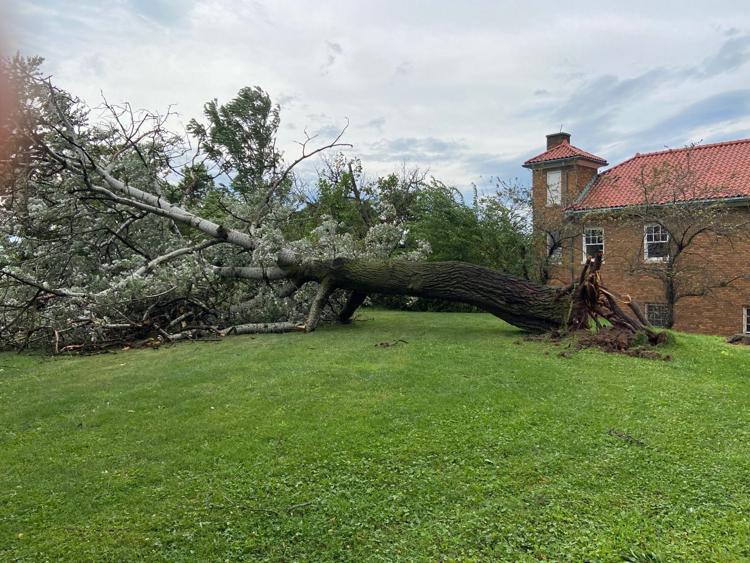 middle and 18th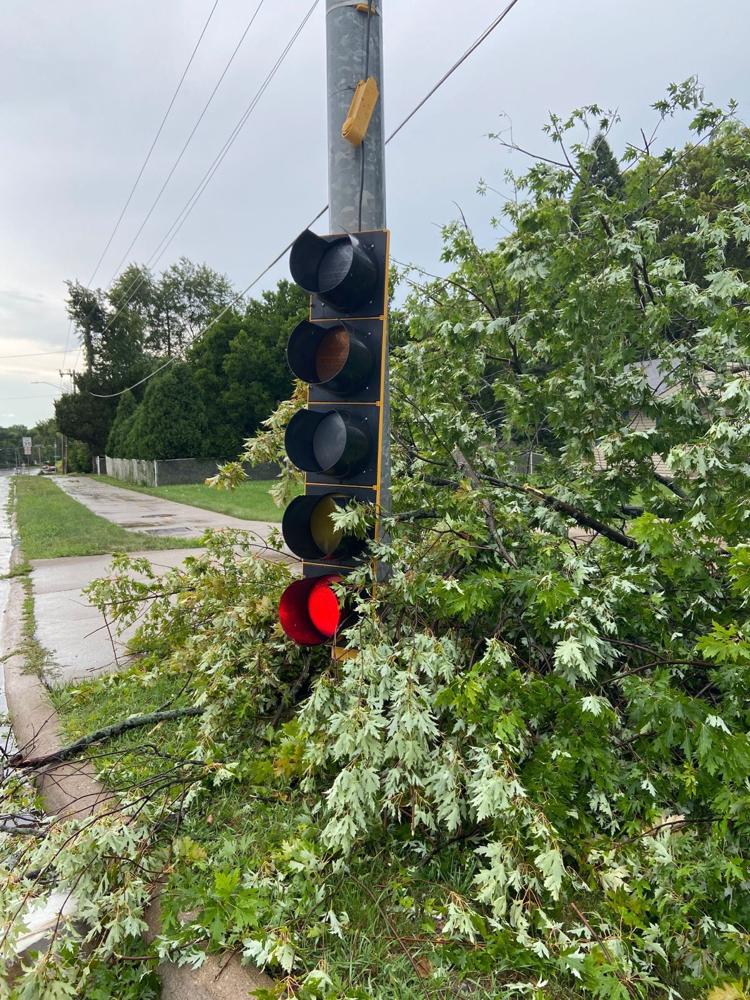 081020-qct-nws-stormdamage-033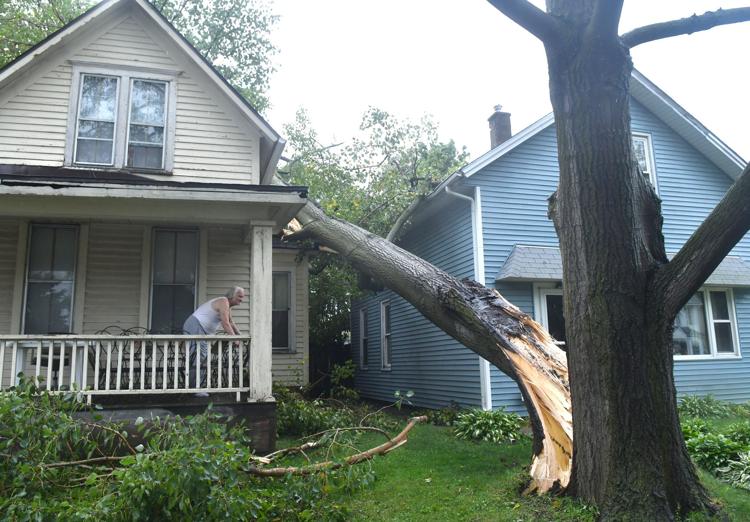 081020-qct-nws-stormdamage-164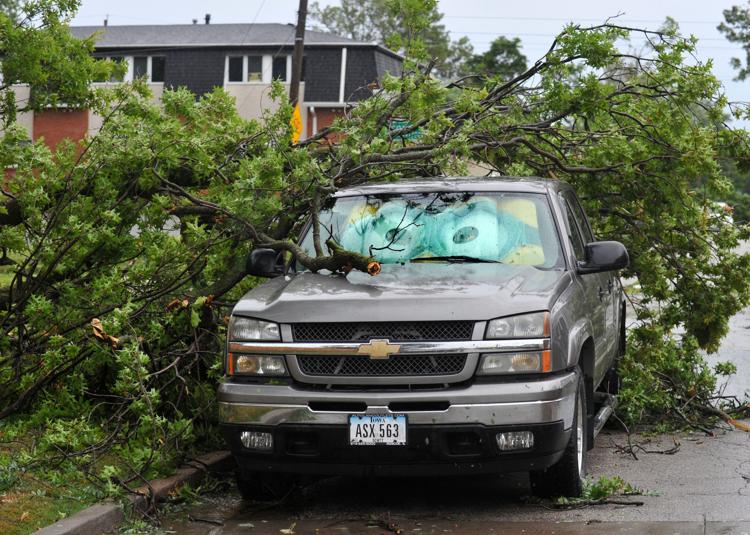 081020-qct-nws-stormdamage-161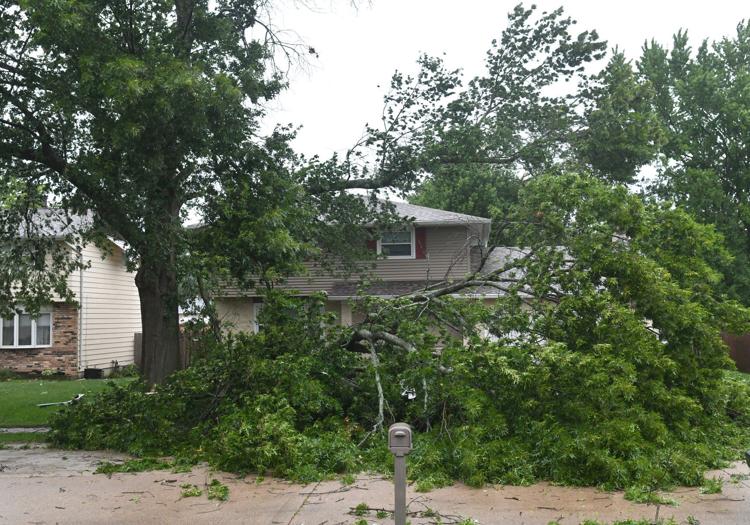 081020-qct-nws-stormdamage-162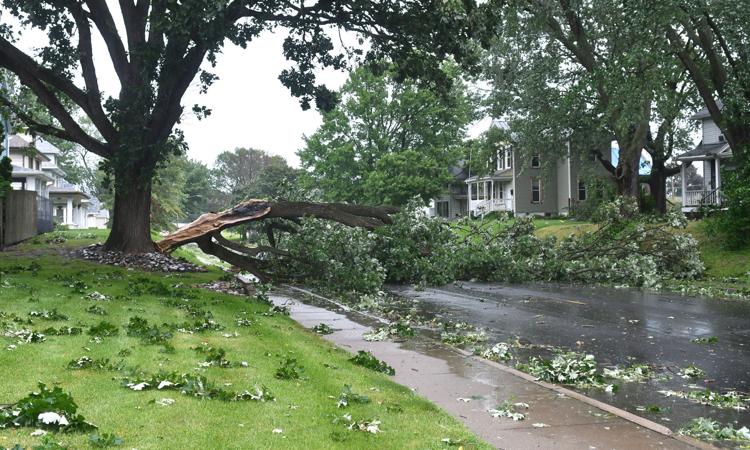 081020-qct-nws-stormdamage-014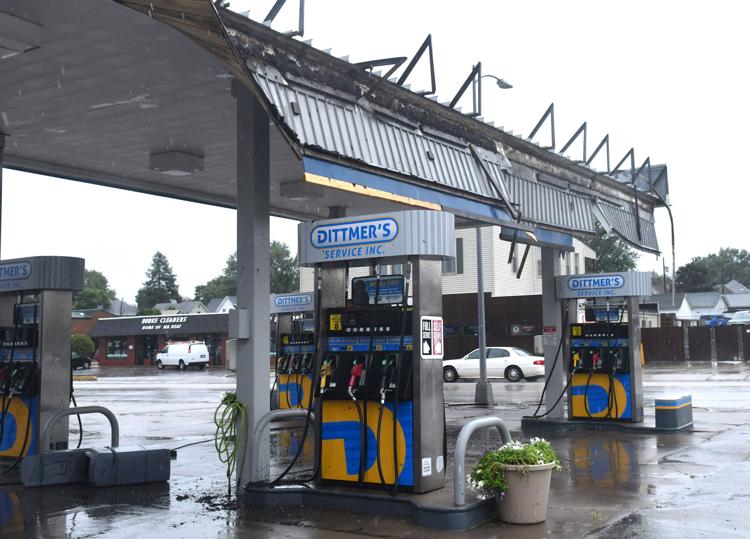 081020-qct-nws-stormdamage-321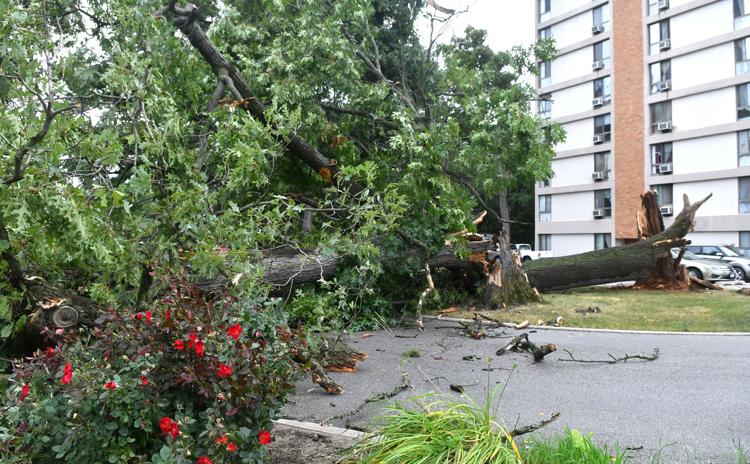 081020-qct-nws-stormdamage-323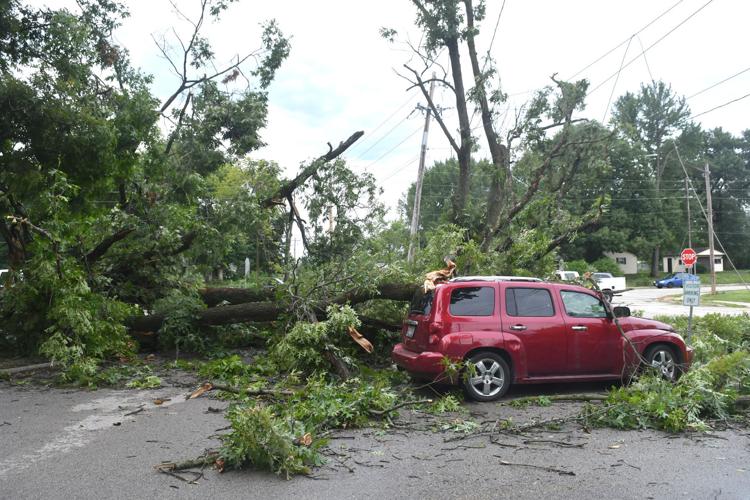 damage one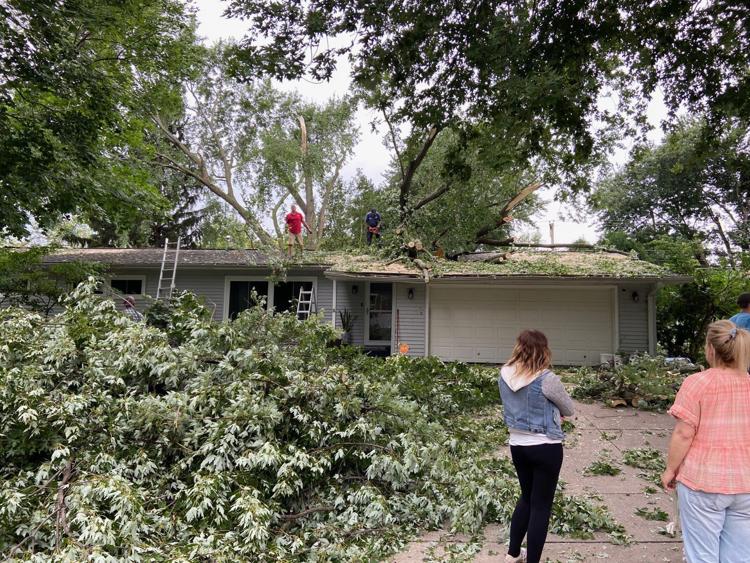 damage two
damage three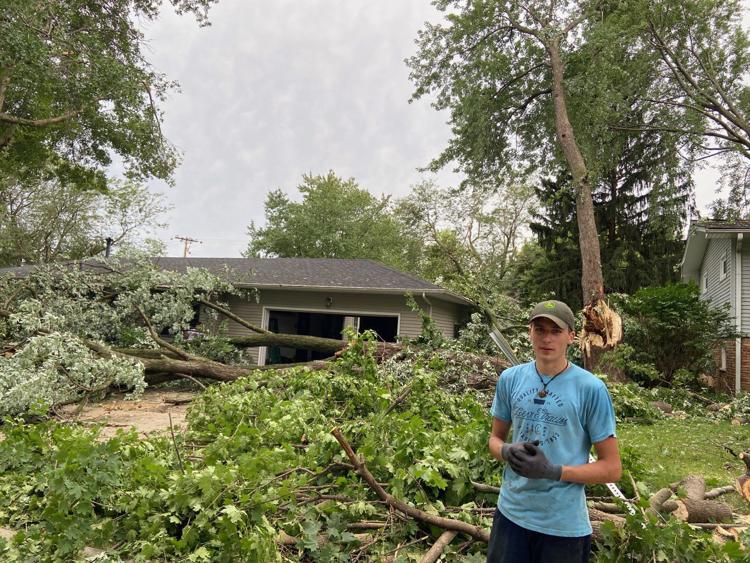 tree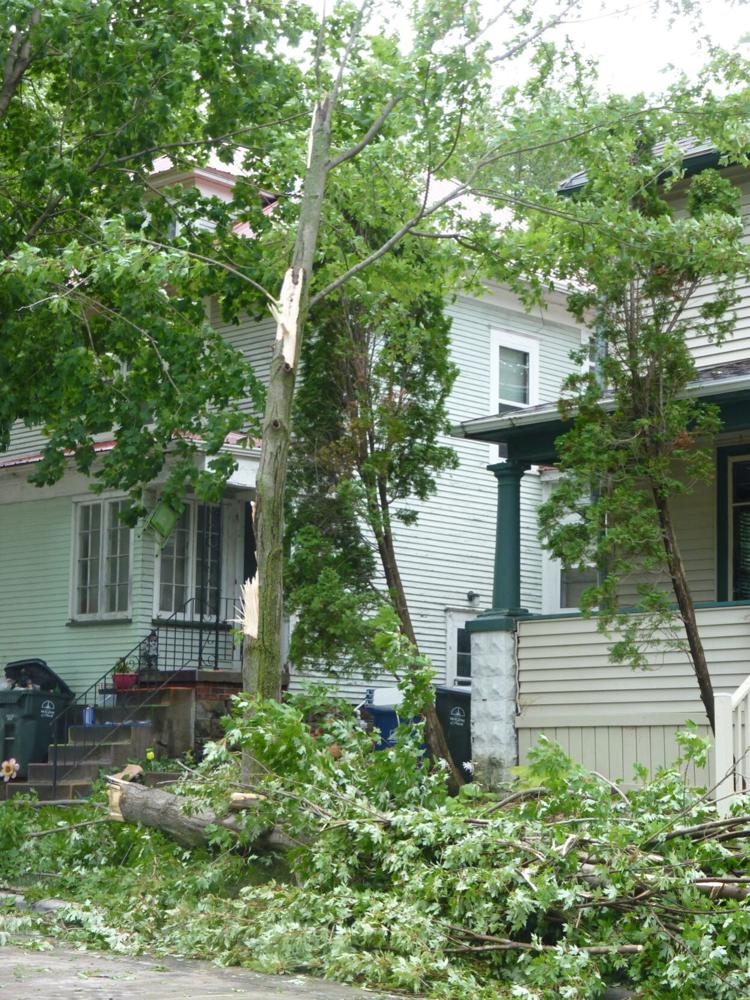 Storm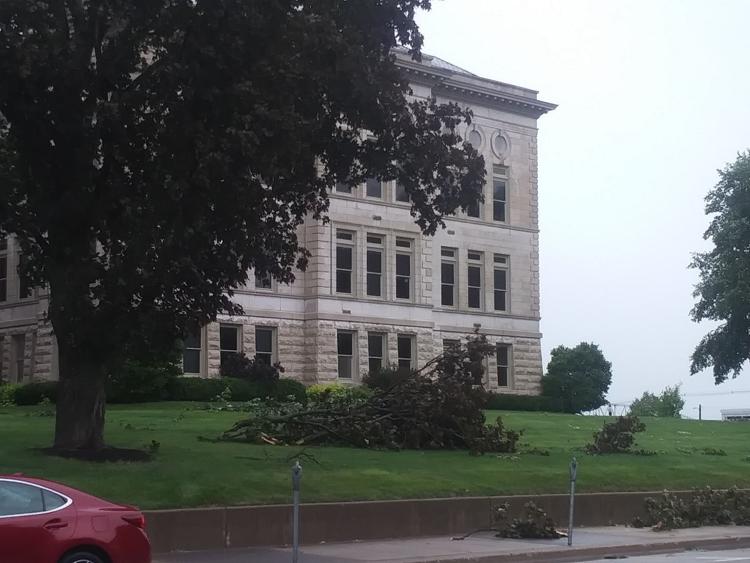 Get local news delivered to your inbox!
Subscribe to our Daily Headlines newsletter.