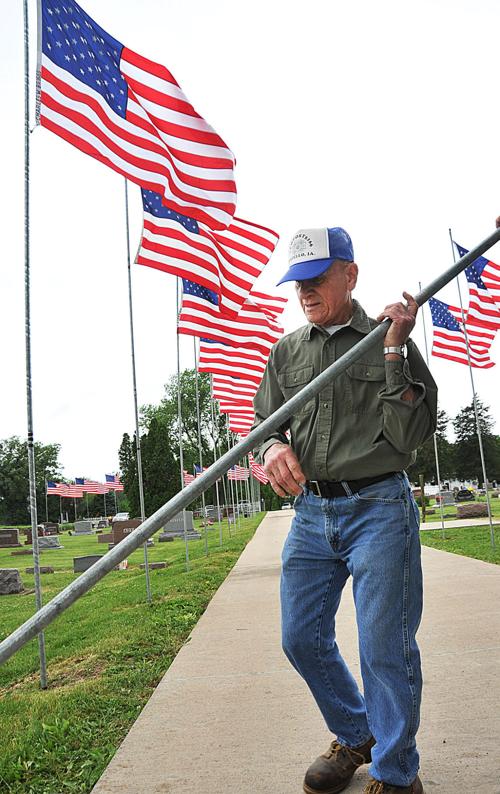 Two local universities have been named to a list of the best schools for veterans.
The University of Dubuque and Western Illinois University were both recognized as part of the Best for Vets: Top Colleges 2020 rankings by Military Times magazine.
The University of Dubuque ranked 19th out of a list of 134 institutions in the four-year schools category. WIU ranked 24th in the same category, marking the 10th straight year WIU has been selected.
"It is an honor for Western Illinois University to be recognized for our reputation for providing outstanding educational opportunities and support to active military personnel and veterans," Interim WIU President Martin Abraham said in a release. "We are proud of the continued recognition of our programs and services, as well as our longstanding tradition of serving the men and women of the armed forces."
This was UD's third consecutive year on the list.
"Receiving this acknowledgement as a Best for Vets: Colleges is not only confirmation for our student veterans and their families that they chose a great school, but it is also affirmation for our faculty and staff that they provide student veterans the best education possible," said Rick Ernst, veterans admission and assistance coordinator and director of the Sergeant Jeffrey B. Dodge Veterans Center.
With their top-25 listings, UD and WIU were the highest-ranked schools in Iowa and Illinois, respectively. Top finishers in the four-year schools category were The University of Texas at Arlington, first, and Colorado State University, second.
To create its rankings, Military Times, a publication based in northern Virginia, surveys more than 130 institutions of higher education across the U.S. Their detailed survey included some 150 questions about current and former service members and their families.
Institutions were evaluated on five categories: university culture, student support, academic policies, academic outcomes/quality and cost and financial aid. University culture and student support carried the greatest weight while academic outcomes/quality and cost and financial aid carried the least weight.
At WIU, where the Wright Residence serves as the school's veterans resource center, veterans will be celebrated this week during Military Appreciation Week, themed "Honoring Leathernecks: Past, Present and Future." The week will include a military tribute ceremony to honor all veterans and service members, among other events.