An above-average, fast-paced story about recovery and grit, "Bennett's War" has its moments, especially when it comes to the challenges injured veterans face when they return home.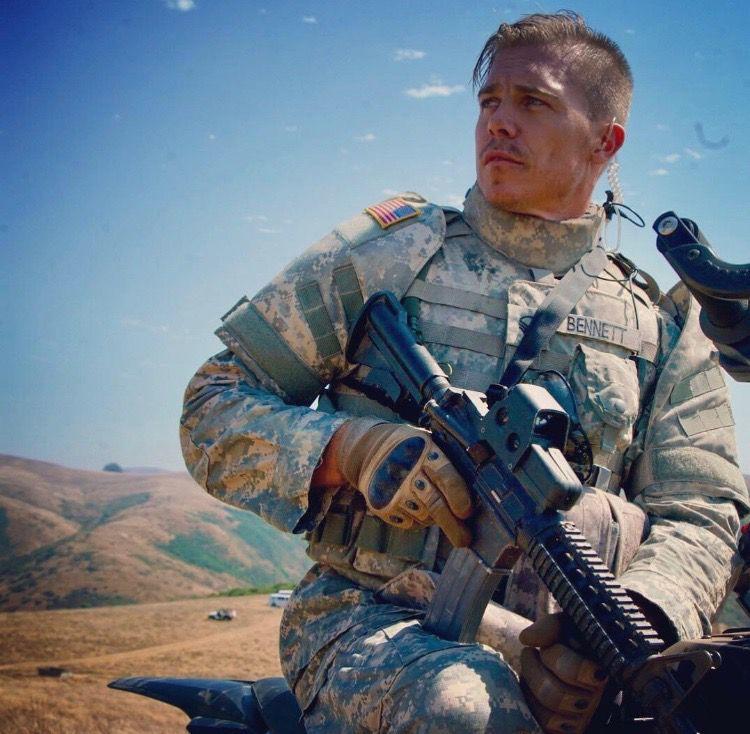 The story opens in Afghanistan, where Sgt. Marshall Bennett (Michael Roark, "Dolphin Tale") serves with a motorcycle unit. After he and his friend Riley (Michael King) end up with injuries and in the hospital, Marshall learns he may never ride a motorcycle again.
He has little feeling in his badly injured leg, and returns home to his wife, baby and dad (country star Trace Adkins) to face a new normal: He will not ride in competitive motocross competitions again. This is a blow to Marshall, who is a former motocross champion.
A subdued Marshall manages to get around and continues physical therapy on his leg while he works as a mechanic for his friend Cyrus (Ali Afshar, who is the film's producer and also is an actor who appeared in "The King of Queens") in his motocross shop.
In the meantime, the family struggles. Marshall's wife Sophie (Allison Paige) wants to quit school for the time being. Marshall's dad considers selling the family farm.
You have free articles remaining.
Then, after an accident, some feeling begins to return to Marshall's leg. He can't restrain himself: He has to get back on a cycle again, although he doesn't share this with Sophie at first.
Marshall decides to compete again, much to Sophie's dismay. He earns the wrath of a highly competitive team managed by Tony Panterra, who plays himself (he's a professional motocross racer, and also is a stuntman.) His team includes tough brothers who will stop at nothing to win.
Roark has a wonderful presence in front of the camera - he has a kind of Chris Pine vibe. He carries this film beautifully. He's the reason it's above-average, particularly in a scene in which Marshall faces the challenge of changing a light bulb. The frustration, physical pain and embarrassment are written all over Roark's face in this quiet but compelling moment.
Director/screenwriter Alex Ranarivelo's script has an old-school feel. Its brief running time and is augmented with some great motocross sequences. The love Ashfar, a longtime racer himself, has for the sport of racing shows in every frame.
I guess you could call this an "inspirational" movie, maybe even "faith-based" if a scene that features the family in prayer counts.
But this movie wasn't made to proselytize. The story may be fiction, but the motocross scenes are real, and you don't have to be a motocross aficionado to appreciate them. Marshall's true-to-life struggles are realistic enough to merit being watched on the big screen.