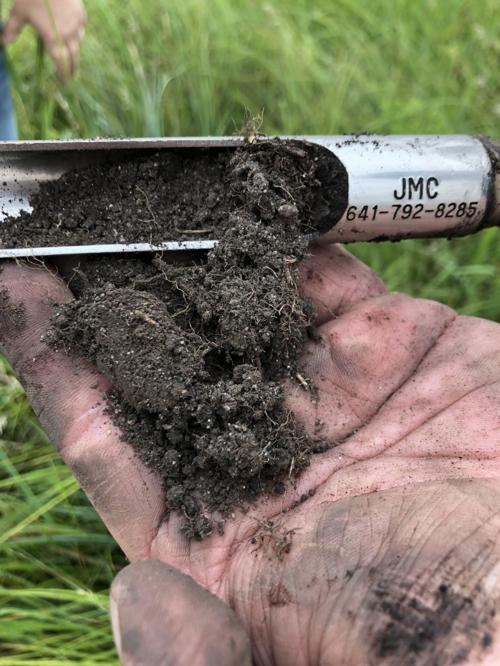 LOUISA COUNTY — Louisa County has received a $166,400 grant from Resource Enhancement and Protection to protect 40-acres on Muscatine Island.
REAP invests in projects that enhance and protect Iowa's natural and cultural resources. Twenty percent of REAP is set aside for county conservation boards for projects that help establish natural areas as well as encourage outdoor recreation and resource management. REAP has supported over 16,000 projects across Iowa in its 30 years as a program.
The $166,400 payment will be used to purchase a 40-acre tract of native prairie on the Muscatine Island in Louisa County.
"I know that the County Conservation Grant, which is what we applied for, is extremely competitive," said Katie Hammond, the Louisa County Conservation Board Director, "But when this project came to be, I also knew it was the perfect fit for that grant program because it has all the pieces that the grant program is looking for."
You have free articles remaining.
Having been originally bought in 1922 by the Wilson Family, this parcel of land is thought to be a virgin prairie, having never been plowed, tilled or planted to grow crops by its owners. The area has also been hayed and grazed, which has helped to keep the prairie open and diverse with grasses and forbs.
"It's really rare for any land in Iowa for any land to escape agriculture, especially for this many years." The Conservation Board have already reached a price agreement with the Wilson family, who were comfortable giving ownership of the land over to people who would continue to protect it, and Hammond sees no obstacles in officially purchasing the month within a month or two.
Because of its untouched nature, this parcel of land has been a priority for permanent protection for many years by local conservation organizations. The area is also of historic and ecological significance, valuable for its native plants and unique sand-prairie habitat. "The first and foremost will be conducting a prescribed fire on the site. We're looking at putting in some burn breaks and potentially burning it next spring," Hammond said. This process helps select the native, fire dependent species within the prairie while also getting rid of woody competition such as dog wood or locust trees that might be trying to encroach on the land.
"A lot of times in native prairies like this one, there's a seed bank still viable for many years down in the soil, and sometimes all it takes is a good fire to allow that seed bank to have a chance to grow." Hammond and her team have already done soil samples on the area, and have found a surprising amount of organic material in it. As such, they are very excited to see what will grow. Once the fire is done and the Board sees what comes back naturally, they are planning on doing some aggressive control measures for some the undesirable species. Most likely they will have to use some sort of chemical treatment for this, though Hammond promised that this will be done responsibly. Afterward, the Board will do some harvesting and collecting of local eco-type seeds around the area and try to re-establish more of the natural plant species that they want to see there.
The team has also found several different species of milkweed in the prairie so far, as well as plenty of monarch butterflies and even an endangered sparrow, and is expecting to find many more interesting species as they continue to try to preserve and increase the biodiversity of the land. "Managing an area is an on-going process that never really ends, since nature has a way of constantly wanting to go into succession, so it'll be a process," continued Hammond, "but I think eventually it'll be a really neat area for that part of the county to be able to explore and have some fun in. So now we have a lot of work to do, but it'll definitely be worth it."
There will be a REAP assembly at Star's Cave Nature Preserve in Burlington from 6:30-8 p.m., Wed., Nov 20. This assembly represents Louisa, Des Moines and Lee counties, and residents are invited to come to the assembly to learn more about REAP and how important the program is to economic vitality and Iowa's quality of life.