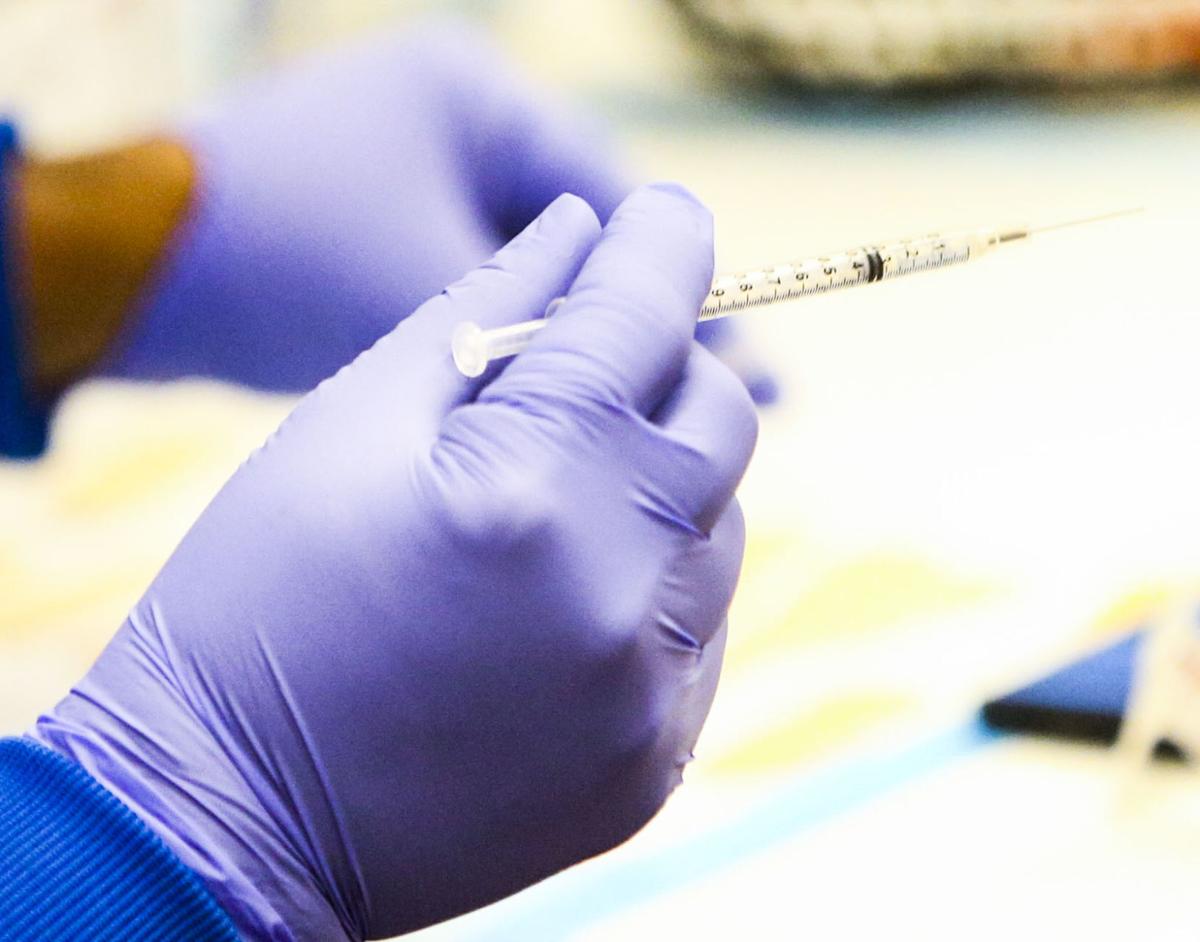 Across the Quad-Cities, COVID-19 hospitalization numbers have increased over the last two weeks. And the virus has claimed the lives of more residents.
On Tuesday, the Rock Island County Health Department reported the COVID-19-related death of a man in his 70s who had been hospitalized. The total number of deaths in Rock Island County from this virus is now 309.
The Iowa Department of Public Health linked the virus to the death of a Scott County resident Tuesday. The county's death toll is now 233.
Hospitalization numbers, meanwhile, have remained high or increased over the previous days. The Rock Island County Health Department reported 25 residents are hospitalized with symptoms of the virus. That's an increase of one patient in 24 hours.
There are 35 patients hospitalized with severe COVID-19 symptoms in Genesis Health System hospitals, the same number Genesis reported Monday. The seven-day positivity rate is 10.47%.
UnityPoint-Trinity resumed reporting hospitalization numbers Tuesday, saying 32 patients are in care with severe COVID-19 symptoms. Trinity reported a weekly positivity rate of 17.56%.
COVID-19 in the Q-C, by the numbers
Health officials stress the positivity rate is crucial to understanding the spread of a virus like COVID-19.
According to the Illinois Department of Public Health, Rock Island County's positivity rate was 4.8% Tuesday. It was below 3% two weeks ago.
Scott County's positivity rate was up to 12.7% Tuesday. Two weeks ago, that rate had dipped below 5%.
Rock Island County reported 13 new cases Tuesday. The county has confirmed 13,699 cases since the start of the pandemic.
The Iowa Department of Public Health said there were 39 new cases in Scott County Tuesday, increasing the total number of cases since last March to 19,688.
Second dose clinic for Henry and Stark counties
The Henry and Stark County Health Department and the Henry County Office of Emergency Management opened registration for an April 14 second-dose COVID-19 drive-through vaccination clinic.
To reserve a slot at the clinic, eligible individuals should visit www.henrystarkhealth.com and complete an online registration form.
On the website you will see second dose-only clinic instructions, information, and links to scheduled clinic dates and times. Click on the Link "Henry/Stark County Covid Vaccine Registration" and choose a time slot to register for and complete the form to register and reserve the vaccine.