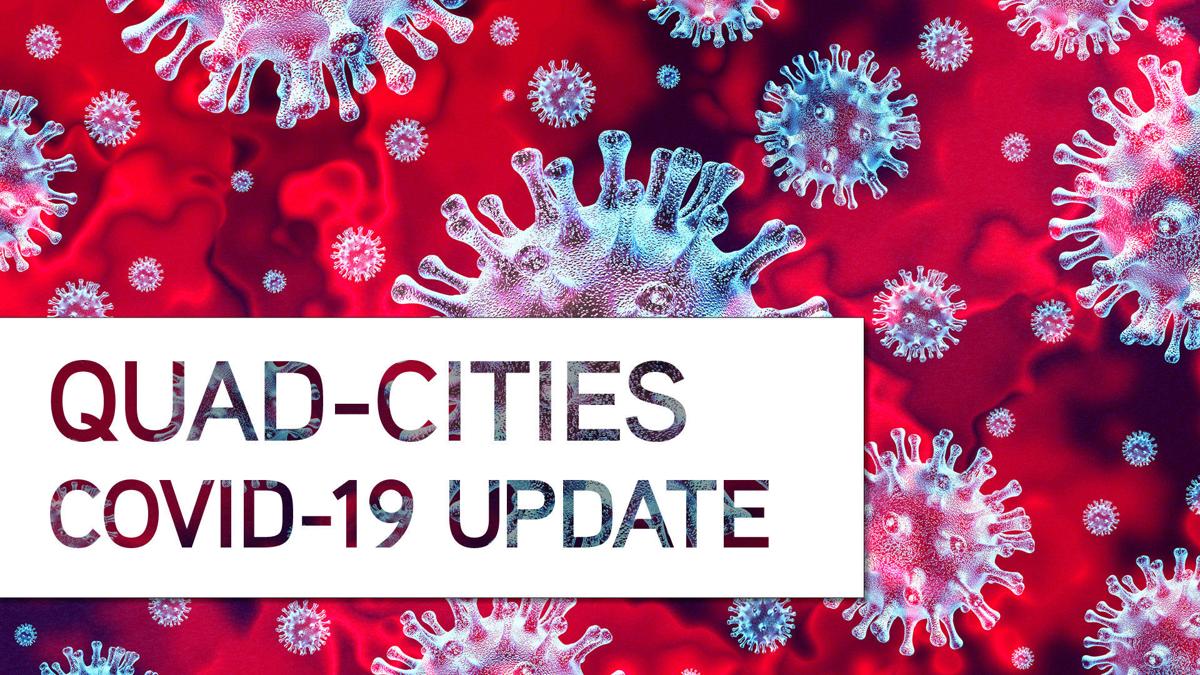 Wash your hands. Social distance. Avoid large groups. Wear a mask.
On a daily basis, public health officials like Scott County Interim Health Department Director Amy Thoreson and Rock Island County Health Department Administrator Nita Ludwig deliver oft-repetitive messages focused on COVID-19 safety practices, infection numbers and, too often, the grim news of people killed by the virus.
Through the pandemic they also have offered hope in the form of encouragement and support, talking about everything from the importance of vaccinations and effectiveness of masks to explaining the best outdoor activities and where to find emotional support for those struggling.
Hope will have notes at the Camden Centre vaccination clinic in Milan.
The Rock Island Health Department announced Wednesday it will steal from cellist Yo-Yo Ma's recent impromptu performance during his COVID-19 vaccination observation period and has partnered with the Quad City Symphony Orchestra to bring live music to the mass vaccination site.
The effort even has a name: Vaccine Variations.
According to a news release, Vaccine Variations "is an initiative that arranges for one-hour performances by QCSO musicians starting April 14 in the patient observation area of the vaccination clinic."
Because of COVID-19 precautions, the performances will feature string musicians only. All musicians will be masked and socially distanced during their performances. As an added bonus, patients will receive a discount code valid for upcoming QCSO performances.
"We have given up so much of what makes life joyful because of the pandemic," Janet Hill, COO of the Rock Island County Health Department, said in the news release. "We hope these performances will bring back some of that joy and beauty through live musical performances. We also expect music will help calm anxious patients.
"We are elated that the Quad City Symphony Orchestra will share their world-class musicians with us as Quad-Citians take control of the pandemic by getting vaccinated."
The first performance will feature violinist Sabrina Tabby from 10 a.m. to 11 a.m. Wednesday, April 14. Hanna Holman will play cello from 1 p.m. to 2 p.m. Friday, April 16.
The six-day-a-week National Guard-assisted vaccination site is located at Camden Centre, 2701 E. 1st St., Milan. Hours are 8 a.m. to 4 p.m. Monday through Saturday.
COVID-19 deaths, hospitalization numbers climb
The Rock Island County Health Department reported the COVID-19-related death of a woman in her 70s who had been hospitalized. The total number of deaths in Rock Island County from this virus is now 310.
Scott County's death toll remained 233.
Hospitalizations remained high, as Genesis Health System reported 42 admitted with severe symptoms of COVID-19 — an increase of seven patients in 24 hours. The hospital system's seven-day positivity rate dipped to 9.90%.
UnityPoint Health-Trinity reported 30 COVID-19 patients. The seven-day positivity rate at Trinity is 17.61%.
Rock Island County public health officials reported 24 residents hospitalized with the virus.
There may be more hospitalizations on the horizon, as public health officials from Iowa and Illinois reported a combined 152 new COVID-19 cases Wednesday — 116 cases in Scott County and another 36 in Rock Island County.
Rock Island County's total case count since the start of the pandemic increased to 13,675. There have been 19,804 cases in Scott County since last March.
"Unfortunately, we have seen rising cases over the last several weeks. While we are in the middle of a massive vaccination push, we are not out of the pandemic," Ludwig said. "Vaccines are an important tool in our fight against the virus, but we all must continue to wear masks in public and not gather in groups of non-vaccinated people. Most importantly, please get vaccinated as soon as possible. Everyone age 16 and older is now eligible for the vaccine."