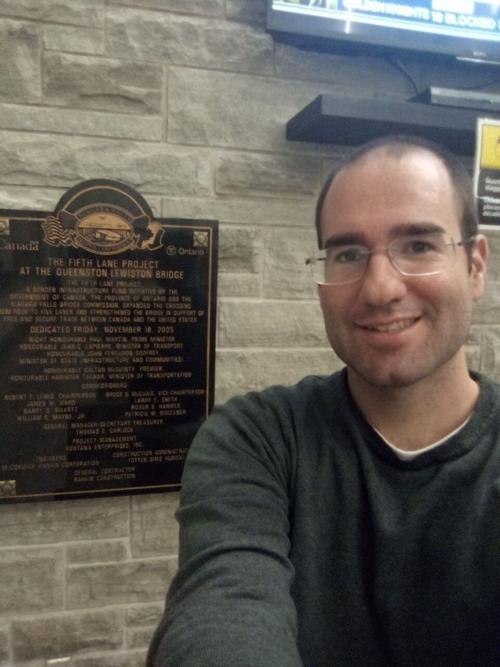 Aaron Ross of Brooklyn, whose fiancee lives in Toronto, made three drives to Western New York to try to cross the international border to see her.
Last week, he finally got into Canada – but not very far and not very comfortably.
Ross, 33, said his most recent attempt ended with a night spent in a cell at the Lewiston-Queenston Bridge. He said Canadian border inspectors slapped the cuffs on him last Wednesday, after refusing to admit him to the country.
Ross admitted he "became oppositional" with the worker in the inspection booth at the bridge when he was again refused admittance to Canada.
"They put me in handcuffs. They put me in a squad car. They drove me to the immigration services area. They brought me into a jail cell and they kept me there for 12 hours. I was sleeping on the cement floor. They wanted a $1,000 fine," Ross said. "It was very scary. I didn't know if I was going to be charged with a crime. I didn't know how long I was going to be there. It was actually pretty frightening."
It is not clear how commonplace his story is, but as the pandemic keeps the border between the two nations largely closed, the incident speaks to the exasperation of those who want to visit Canada for a host of reasons but can't, and the desperation some are feeling to see their loved ones in person after months of separation.
The Canadians took the handcuffs off once they put Ross in the cell, but he said they gave him no food or water. The cell contained only a metal bench and a toilet, he said.
He said that about 6 a.m. Thursday, after 12 hours in the cell, the Canadian officials sought to collect the fine, but Ross couldn't pay it because his credit card was nearly maxed out.
The Canadians then settled for $100, said Ross, who supplied The News with copies of both credit card slips and documents the Canadians gave him, impounding his car and advising him of his rights.
"They gave me back my car keys. They told me to go back to New York," Ross said. "They said if I ever come back without proper documentation, they're going to criminally charge me and ban me from entering Canada again."
Ross had been turned back at the Peace Bridge last September and at Lewiston-Queenston in January.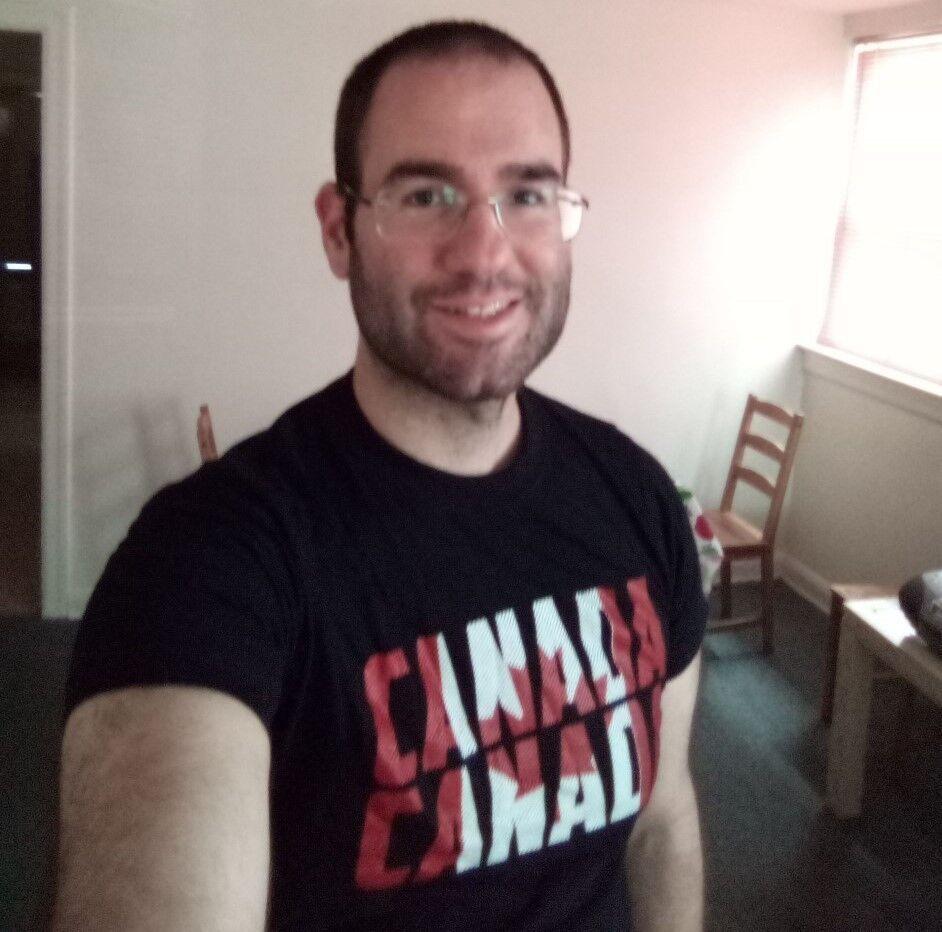 "My fiancee was saying she was feeling lonely, depressed and suicidal," Ross said in explaining why he tried to cross the border again last week to try to get to the Toronto home of Lee Goldman, 34.
A Canadian government website says that Ross could possibly have been admitted to Canada, but the decision is ultimately up to the border inspectors.
The "Find out if you can travel to Canada" website asks a series of questions about a prospective visitor's health status and relationship with a Canadian. "Engaged" is not one of the choices, but "someone in an exclusive dating relationship" is.
Checking that box for a person with no Covid symptoms produces this notice: "Based on your answers, you will likely be allowed to enter Canada; however, the final determination will be made by a government official at the port of entry."
"This is a huge issue that has separated thousands and thousands of families," said Ross, who said he is fully vaccinated against Covid-19 and brought all the paperwork the Canadian website demands.
"I gave them my passport. I gave them by driver's license. I gave them a negative Covid test," Ross said. "I complied with all the demands that they were asking for. I gave them a letter and a copy of my fiancee's passport and they still refused to let me in. They told me I need a marriage certificate. I told them we're not married, we're just engaged."
No figures were available from the Canada Border Services Agency Wednesday on how many Americans have been arrested for raising a ruckus at the border, and a spokeswoman said Canadian privacy regulations prevented her from discussing Ross' specific case.
But if Ross had been allowed over the bridge, he would have had to spend 14 days in quarantine. Those who arrive by air must start that stint with three days in a hotel approved by the Canadian government, at their own expense.
"They are making it practically impossible," said Ross, who contacted The Buffalo News about his problem.
Ross, a full-time delivery driver for a Brooklyn restaurant, said he met Goldman nearly 20 years ago when both were sent to Provo Canyon School, a Utah boarding school for mentally troubled teenagers.
Ross said he and Goldman reconnected in 2018 through taking part in the anti-Provo efforts of former students. He said he fell in love with Goldman, who has a child from a previous relationship, and they became engaged.
He said neither he nor Goldman have much money, and if Goldman could get into the United States, she still would have to quarantine for 14 days on her return to Canada.
New York State would not quarantine her; those restrictions were made voluntary for those with no Covid symptoms in April, according to the state Health Department website.