WASHINGTON (AP) — Food banks across the country are experiencing a critical shortage of volunteers as the omicron variant frightens people away from their usual shifts, and companies and schools that regularly supply large groups of volunteers are canceling their participation over virus fears.
The end result in many cases has been a serious increase in spending by the food banks at a time when they are already dealing with higher food costs due to inflation and supply chain issues.
"Food banks rely on volunteers. That's how we keep the costs low," said Shirley Schofield, CEO of the Food Bank of North Alabama. "The work still gets done but at a much higher expense."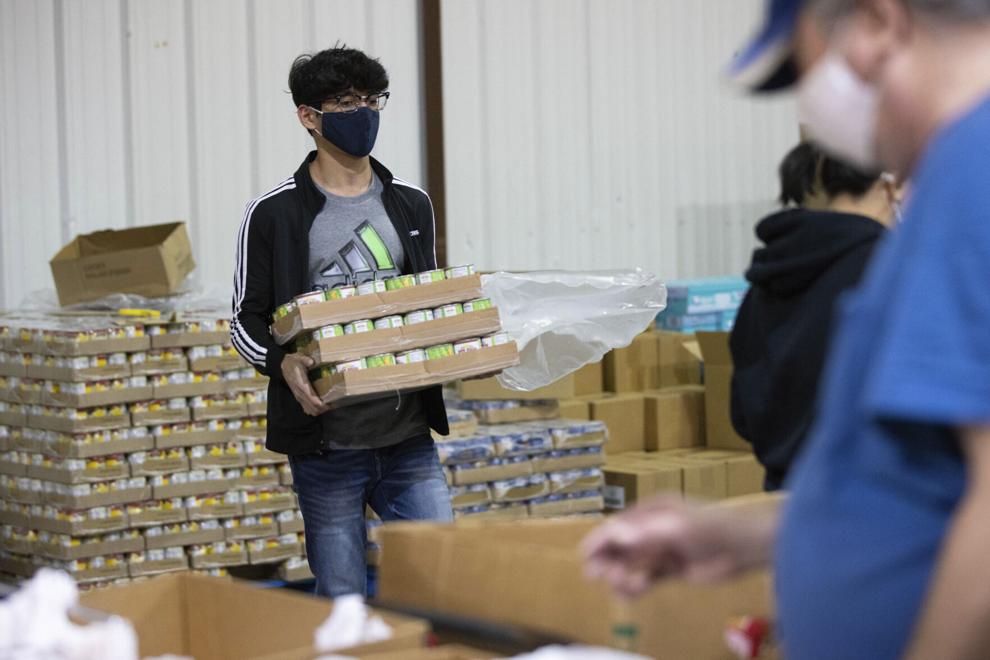 The extent of the problem was highlighted this past week during the national holiday for Martin Luther King Jr. Day, when many food banks have traditionally organized mass volunteer drives as part of a day of service.
Michael Altfest, director of community engagement for the Alameda County Community Food Bank in Oakland, California, called it "without fail, our biggest volunteer event of the year."
But many food banks chose to cancel their plans this year or continued with radically lower numbers than pre-pandemic years.
Several food banks reported minimal volunteers for most of 2021, then a surge last fall through November and December before falling off a cliff in January. Read the full story here, and scroll on for the latest COVID-19 virus numbers:
VIRUS BY THE NUMBERS