In 2020, Mason City had more people signing up to use its community gardens than it had plots to offer. 
Between the two gardens, one off of South Kentucky Avenue and the other near Willow Creek between First Street Southwest and South Madison Avenue, city officials oversee about 50 plots. This past summer, they had to start a waiting list because of all the interest. Consider it an unintended consequence of the COVID-19 pandemic: People getting green thumbs because they just want something to do to pass the time. Into the new year, interest in community gardening in Mason City has only grown (according to Superintendent of Recreation Brian Pauly).
Tuesday night, the Mason City Council approved plans for a third community garden that would help meet the uptick in demand. That third garden will go onto the property where the old Madison School once stood on South Jefferson Avenue. The property is still maintained by the Mason City Community School District, so the council needed to greenlit an agreement with the district for use of the location.
"(The) school will want to keep the land at this point which is perfect. We don't want to do anything besides put some gardens in," Pauly said. "I think it is going to be a really nice attraction for the community and add to the garden presence," Mason City Community School District Superintendent Dave Versteeg said.
It took more than simply working with the school, however. According to Pauly, plans wouldn't have advanced as quickly as they did without an assist from the Leadership North Iowa group and the Mason City Chamber of Commerce. "The project would've got done without them but it would've got done in two to three years (instead) we will have a ready to go garden by the end of the year," he said.
Allyson Krull, the director of the Leadership North Iowa group, said that her organization's work focused on first finding a location. She said that several spots were considered, including one not far from Elmwood-St. Joseph Cemetery, before they settled on the old Madison School because it's in a residential area and isn't being used for anything.
"These community gardens really thrive in residential areas," Krull said.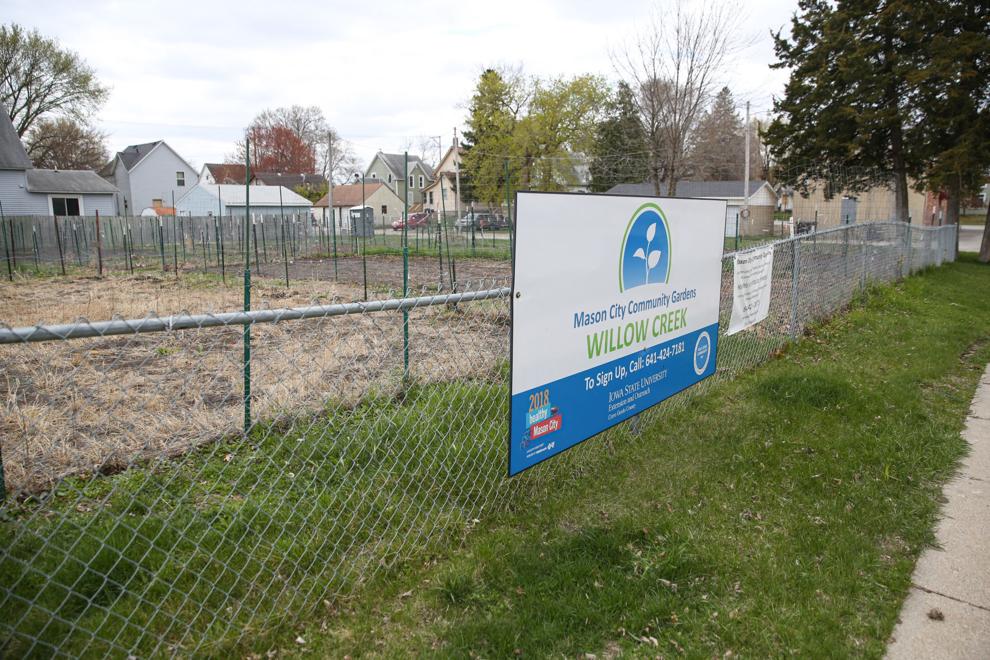 With that figured out, Krull said that the group pivoted to identifying accessories it could contribute.
"We have a list of all the equipment we need and we're working on getting grants to support the costs it'll take. Kind of all the planning aspects," she said. "It was nice that we had a playbook to go by, we just had to execute."
There's also a focus on grants. Krull said that the Leadership North Iowa Group has pursued local community grants as well statewide grants, including "Build with Bags" from the Iowa Grocery Industry Association, which emphasizes using recycled-content plastic furniture or equipment for a project.
According to Pauly, when the new garden goes in, there could be 20 more plots for people to apply for. He said the rent for them is on a yearly basis and that the fee is nominal.
"This isn't a moneymaker, this is just a service we're providing for the citizens of Mason City."
He then said that while there is still plenty of work that needs to be done, including firmly establishing water access and constructing a shed, this is enjoyable work.
"This is the fun part of my job," he said. "This just reaches a whole new segment of our community."
Jared McNett covers local government for the Globe Gazette. You can reach him at Jared.McNett@globegazette.com or by phone at 641-421-0527. Follow Jared on Twitter at @TwoHeadedBoy98.