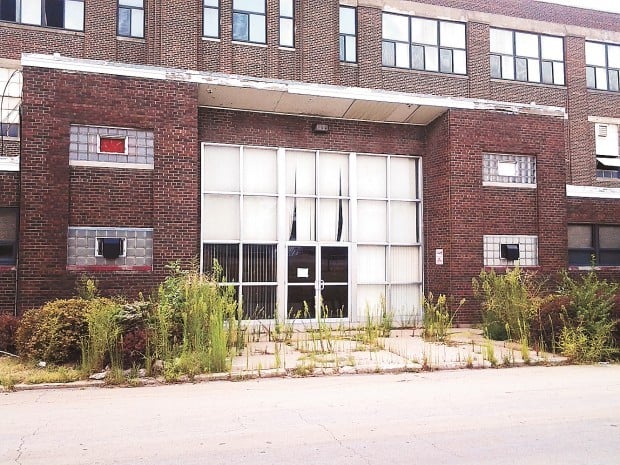 In the day, we were valued.
Just look at the tags that still hang on pairs of rubber boots at such places as K&K Hardware in Bettendorf: "As of 2002, the Rock Island plant … is the last surviving rubber safety footwear manufacturer in the United States."
Those were boots made by Norcross, also known as Servus Rubber. But that was then.
In newspapers across Alaska this summer, fishermen have been lamenting the diminished quality of a product that is as important to them as their fish: Those rubber boots that, for 90 years, were made in Rock Island.
Diane Jeantet, a reporter at the Cordova (Alaska) Times, told how she got onto the story about a line of rubber boots, manufactured by Honeywell. The company bought Norcross Safety Products in 2008.
Three years later, Honeywell closed the plant, and at least 245 Quad-City workers lost their jobs.
"Cordova is a fishing town, and about everyone around here wears Xtratuf (boots, made by Honeywell)," Jeantet said. "I actually attended a wedding where the boots were used as vases for the flowers. They are that much a part of the culture here."
Her story developed, she said, "Because I kept hearing these boots from Illinois aren't what they used to be. The retailers here kept confirming they had many, many returns."
The returns and complaints coincided with a major Honeywell development: Beginning late last year, the manufacturing that was done in Rock Island was moved to China.
"When we recently began receiving feedback from concerned customers regarding the quality of our Xtratuf boots, we immediately added additional product testing protocols and quality inspections to identify inventory not up to our Xtratuf standards," Honeywell spokeswoman Lourdes Pena said. "We have reviewed and strengthened our manufacturing processes and are currently working with distributors and retailers to ensure they have inventory with the same performance and durability Xtratuf customers have enjoyed for decades."
In Jeantet's article, a company official made this statement: "By moving to China, we knew we would be under the microscope, and we goofed with the training of the people making the boots."
Of course, many will argue that the "goof" occurred before Honeywell ever left the United States. Some of us see the outsourcing thus: There was a predictable risk of doing damage to a company and a once-highly regarded product in the name of short-term profit.
Not only that, but the sprawling plant in Rock Island, once buzzing with workers, was abandoned wholesale. The weeds that push through holes in the concrete at the front entrance are visible from Illinois 92.
It is as depressing an industrial site as you will find in the Quad-Cities. Its only savior is the newer Honeywell building nearby — the one that was built in 2006 when the company was Norcross and the plant manager commented, "There is plenty of room for expansion."
You still can find plenty of Servus by Honeywell rubber boots at our local Farm & Fleet stores. At the corporate office, though, no one's talking about quality. A Blain's Farm & Fleet spokeswoman declined to say whether customers have detected a difference between the boots stamped "Made in the USA" and those less conspicuously marked "Made in China."
Greg Champagne, who retired earlier this year as economic development director for the city of Rock Island, said he remembers when Honeywell disclosed its plans to leave the city and take hundreds of jobs to China.
"I can appreciate the economics," he said of the decision. "But they should have some responsibility in the community they leave behind."
For example, city officials tried to convince the company to help demolish the factory that had churned out rubber boots for decades and decades, Champagne said.
"We tried to talk to Honeywell about doing the right thing," he said. "How are you going to compete with somebody who's going to pay workers 20 cents a day?"
According to Alaska fishermen, maybe you can't.