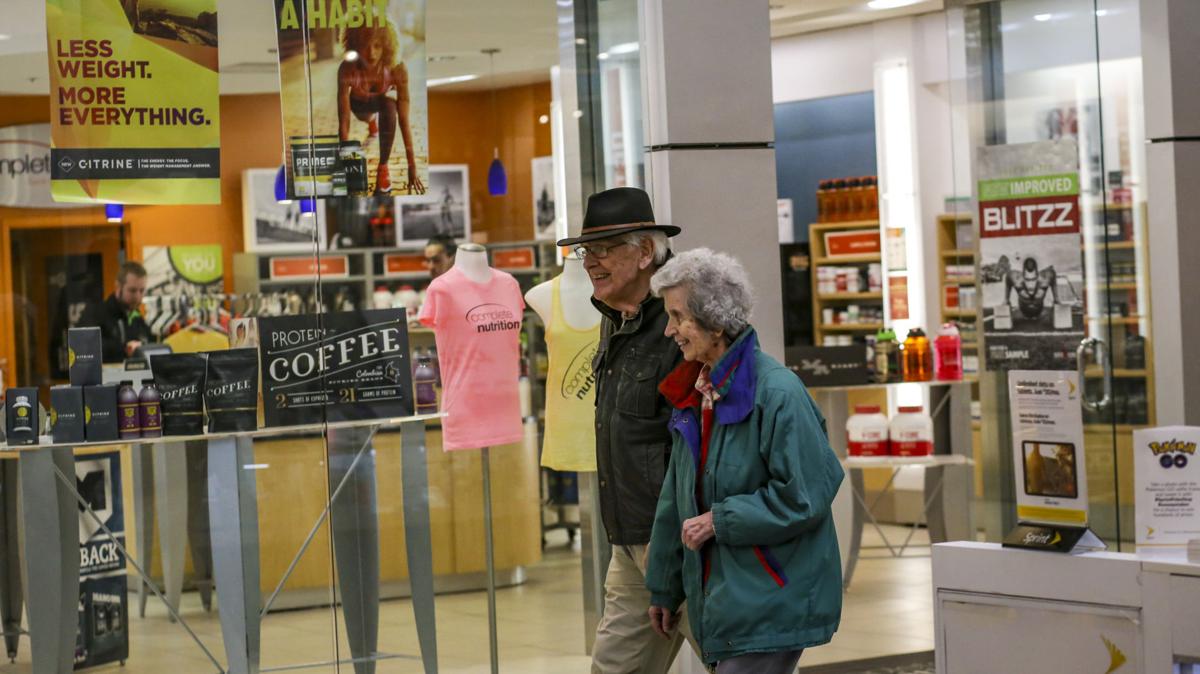 Corporate profit reports were center stage in last week's financial markets, each bringing insight into a just finished fourth quarter, and most all bringing key insight into a new year with a new tax law. Again, investors liked the show. For the week, our Quad-City Times Key 15 gained 36.03 to 2,554.02. (1)
Most involved in lifting the area business barometer were Macerich, gaining an impressive 2.75 to 66.50, 3M Company shares rising 10.37 to 258.57, and the stock of ADM climbing 2.61 to 43.58. (1)
Most inhibiting the advance was FedEx, off 5.49 to 268.78. (1)
Nearly overlooked were some single month reports of slowing in housing. But, investors pardoned the reports, looking at the bigger picture. Existing home sales, out Wednesday from the National Association of Realtors showed December sales down sequentially by 3.6 percent from November. But, sales had surged for three consecutive months.
Importantly, sales were up just 1.1 percent over last December, an uncomfortably small gain. The Association continues to blame a shortage of listings for keeping the gains so small. As evidence, they pointed out that inventory, or listings on the market, are down a steep 10.3 percent from one year ago, the thirty-first consecutive month of inventory (or listings) decline compared to one year earlier. Listings now, said the Association, are at the lowest level since 1999. So, if people want to buy more, more will have to be listed or built.
That brings us to new home sales figures, out Thursday from the U.S. Commerce Department. Allow, they will tell you, that these estimates can be reversed, and by large amounts. New home sales in December were down 9.3 percent from November. But, still, they were up 14.1 percent from one year ago. Even with the December slowing, this 14 percent growth over last December suggests builders are trying to grow available home inventory for Americans. And construction employment is greatly helped too.
3M Company, with adhesives manufacturing in Cordova, reported earnings Thursday. 3M is usually a window on the world, due to global operations. This time, 3M was also a window on the effects of the new Tax Cuts and Jobs Act, the TCJA.
3M reported fourth quarter sales up an impressive 9.0 percent compared to last year, now to $8.0 billion. But, expenses included a one-time expense for the loss of certain credits under the new TCJA. Absent those costs, profits climbed 11.7 percent to $2.10 per share, beating analysts' consensus estimates as well.
Looking forward, 3M affirmed estimates for organic (same products) same currency sales to rise 3 percent to 5 percent in 2018. But, helped by the new tax law, as well as currency translation they upped their profit estimate from a $9.60 to $10 per share range, now to a $10.20 to $10.70 range. They weren't done. 3M also upped their shareholder quarterly dividend by 16 percent to $1.36 per share. Investors were pleased: The stock surged following the report.
Archer Daniels Midland, with Clinton grain processing operations, again was honored as one of America's "most admired companies" by Fortune Magazine. ADM told investors on Monday, that the recognition, for food production industry firms, was their tenth consecutive such honor.
Companies were ranked by 3,900 executives, directors, and securities analysts. They were rated on nine criteria from financial soundness and innovation to global competitiveness and their ability to attract employee talent. ADM shares gained 2.61 to 43.58 last week. (1)
And Macerich Company shares made sizable gains on Tuesday and Wednesday. Macerich, parent of Northpark and Southpark Malls right here, released comments on Thursday, only saying they were aware of media reports of a "significant shareholder" discussing privatizing the company. For the week, shares gained 2.75 (or 4.31 percent) to close at 66.50. (1)
A new week will be yet busier. January closes. February opens, bringing the first reports on January, notably January employment trends. But, extra investor attention will be on those center stage profit reports and projections for what the new tax law brings to employees and shareholders in 2018.
James Victor is senior vice president-wealth management and financial adviser with Morgan Stanley, Davenport.
The Key 15 reflects stocks of local interest. It is not a product and cannot be purchased as one. Information contained herein has been obtained by the writer from sources believed to be reliable, but he does not guarantee its accuracy or completeness. Neither the information nor any opinion expressed constitutes a solicitation for the purchase or sale of any security. Past performance is no guarantee of future results.
(1) Source: NYSE