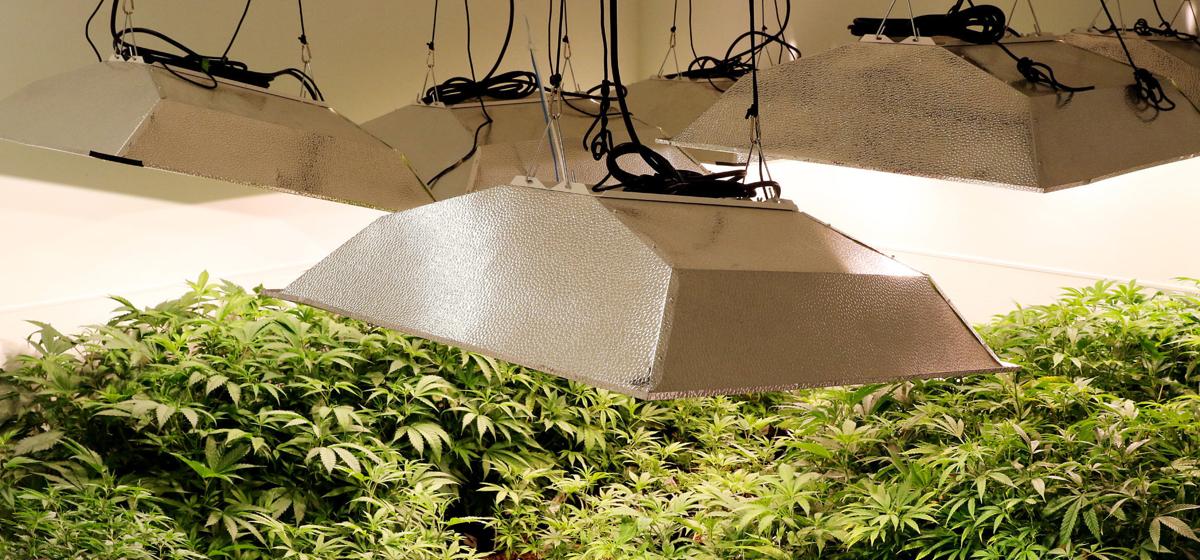 An early adopter of Illinois' medical marijuana program isn't yet sold on a push in the General Assembly to legalize recreational use.
Ben Kovler, co-owner of Chicago-based Green Thumb Industries, told me this past week that he's an "attentive listener" to conversations in Springfield that could ultimately legalize possession and use of recreational pot.
Kovler's neutrality surprised me. Surely, his company, with grow houses in places such as Rock Island, is positioned to benefit from statewide legalization. But he worried that a political pivot toward debating recreational use could hamper "public education" about the plant's medical value that's been under way since 2013.
"People are not aware" of pot's value in place of highly addictive opiates, he said, an issue the medical marijuana industry keeps trying to resolve. About 18,000 Illinoisans are on a medical regimen that includes marijuana, Kovler said. 
Kovler isn't alone among medical marijuana executives not yet convinced about wholesale legalization.
Last week, Canadian Prime Minister Justin Trudeau unveiled legislation that would legalize recreational pot throughout the country of 35 million. The bill is expected to breeze through the Canadian Parliament, bringing pot dispensaries within eyeshot of northern U.S. states that have so far rebuffed the legalization wave. 
Canada's legalization efforts could render moot otherwise important research about the drug's medicinal uses, said Brent Zettl, the president and chief executive of CanniMed Therapeutics in Saskatchewan.
"It's good from an industry perspective," Zettl told the New York Times. "I don't think it's good for society."
The Illinois legislation offered by a pair of Chicago Democrats, state Sen. Heather Steans and state Rep. Kelly Cassidy, would treat pot much like booze. A buyer would have to be 21 or older and it includes stiff penalties for those who provide it to minors. The conversation, as with most things in Illinois, turned to the state's notorious budgetary woes. Regulated and heavily taxed weed could generate up to $700 million in vice taxes in its first year, calculated Marijuana Policy Project.
Like gambling years ago, legal recreational marijuana isn't a silver bullet for the failing state. But more than a half-billion in new revenue isn't something to scoff at, either.
"Of course, this could help," Kovler said of the influx of cash into state coffers, adding that legalization is bound to create jobs. 
"I'm getting resumes every day, 250 a week," he said, ranging from horticulturalists to truck drivers.
Proponents of recreational legalization in Illinois see the legislation as a conversation starter, one that will continue well into the next session. It's also set against an incredibly complex backdrop. Twentieth-century pot policy has been decried from the left and the right as achieving little but prisons brimmed with non-violent "criminals." It's expensive, disproportionately targets minorities and hasn't really worked.
The issue is dividing President Donald Trump's administration, too. Trump pledged to be tough on crime during his campaign. His attorney general, Jeff Sessions, claimed "good people" don't smoke pot. And states that have legalized weed could face a potentially crushing federal response. But, on Sunday, Department of Homeland Security Secretary John Kelly admitted that marijuana enforcement isn't an important part of Washington's campaign against drugs.
"Yeah, marijuana is not a factor in the drug war," Kelly told host Chuck Todd during an appearance on NBC's "Meet the Press."
Methamphetamine, heroin and cocaine are the real targets, Kelly said. 
And now, cash-strapped Illinois is openly debating legalizing recreational marijuana. It's widely popular, says a recent poll released by Southern Illinois University's Paul Simon Public Policy Institute. It could boost revenues for a state government desperately in need of cash. It could add Illinois to the list of states on a collision course with the feds. 
But, for Kovler, that very debate about recreational marijuana use mustn't detract from ongoing study of the plant's value in the battle against chronic pain.