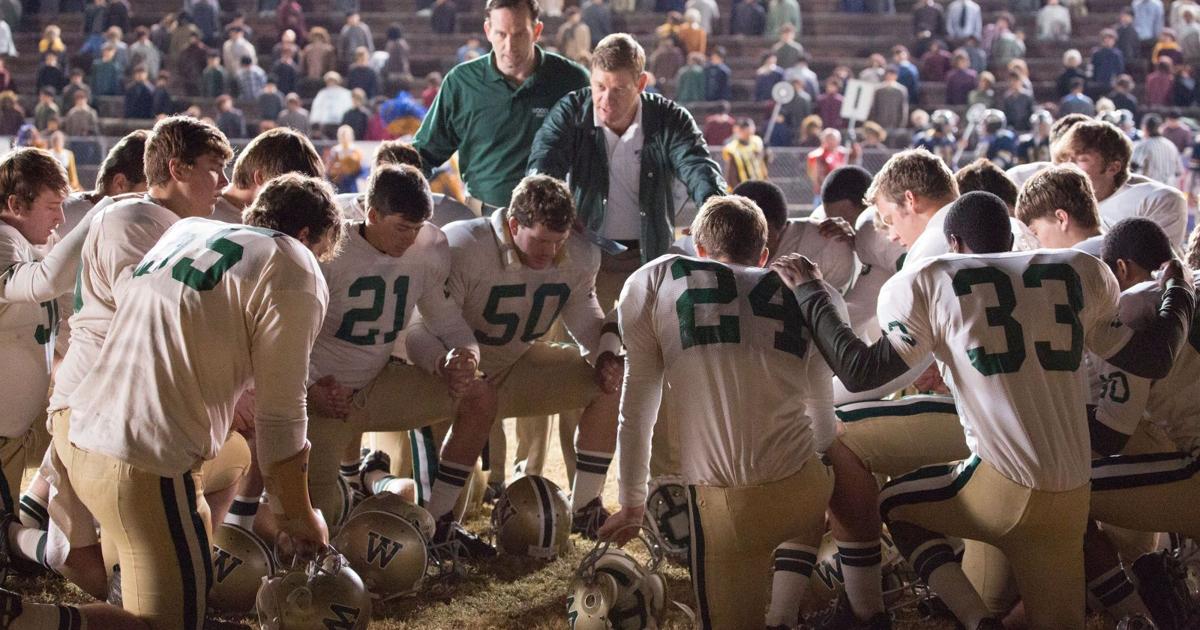 "Woodlawn" is like an answer to a prayer.
First the faith-based movie "Captive" came along with top-notch direction, a terrific script and performances. Now here's another high-quality Christian film with solid production values, an engaging true story and good performances. Perhaps the sub-par productions that have been thrown at faith-based audiences are being replaced by films from thoughtful, hard-working filmmakers.
Based on the true story from the 1970s, "Woodlawn" is about a kind of dual awakening at a Birmingham high school. Jon Voight stars as legendary coach Bear Bryant, who takes a back seat in screen time to Woodlawn High School Coach Tandy Gerelds (Nic Bishop, television's "Cover Affairs.") The coach's team is flailing, and he faces the prospect of losing his program all together.
A pastor named Hank (Sean Astin) asks to address Gerelds' team. Gerelds really doesn't care much one way or the other, so he shrugs his shoulders and allows the conversation. Soon afterward, Gerelds leaves his office to discover that, as Hank preaches to the players, they respond to what essentially is an altar call.
Little by little, the players begin to transform as a team and as people. As racial tensions come to a head, the players change from tolerance to embrace of each other. Tony Nathan (the marvelous Caleb Castille) begins to find acceptance among his teammates, but he realizes that he still must face prejudice outside his school and home.
Although this isn't the core of the film, one of the most true-to-life aspects of this movie is the way a coach and a player can influence each other. There's a beautiful sequence in which the coach supports Tony, who refuses to have his picture taken with then-Governor George Wallace Jr.
The way the film avoids the cliché of the "big game finish" is outstanding. This decision allows the movie to finish on a positive note that allows the viewers to see footage of some of the real people involved in this story and to learn about their fates.
Rather than hearing relentless preaching in dialogue, we watch transformations on the field, in a church and in daily lives. A terrific soundtrack, including "Spirit in the Sky," enhances the themes.
The movie takes some liberties with what actually happened – Hank, for instance, represents more than one person – but that's true of most cinematic versions of real events.
This is the kind of movie for which faith-based audiences have been waiting. This film, with its message of love and hope, could even cross over to a wider audience.