Q. Many Quad Citians who believe Davenport should have a flood wall often cite Rock Island's flood wall. However, to me it seems as though Rock Island sits higher up from the water level than Davenport. For instance, the land that Schwiebert Riverfront Park and the Modern Woodmen of America building sits on is level with the top of the flood wall, therefore not disrupting the view. In Davenport, it seems as though if a wall were built the same height, it would obstruct the view because the ground sits lower and would not be level with the top of the wall. Right now, the ground in LeClaire Park is level with the current rock "wall" that the riverfront sidewalk lies on, which is obviously not as high as Rock Island's flood wall (since Davenport floods). – Andrew
A. Brian Schadt, Davenport city engineer, said, "The top of the seawall in Davenport is approximately Mississippi River stage 15.0. Per the National Weather Service website, the Rock Island levee's lowest elevation is river stage 25.0."
Q. I recently rode Davenport CitiBus a few times on Sundays and was surprised that nobody or very few riders were on the buses. How does the city keep justifying keeping Sunday service when they are little to no riders? You have labor cost, fuel cost and the wear and tear on the buses. I would think the way the city is always looking to cut costs and save money, that they would consider or just drop Sunday service all together. It certainly doesn't look like it's worth the cause. -- One concerned citizen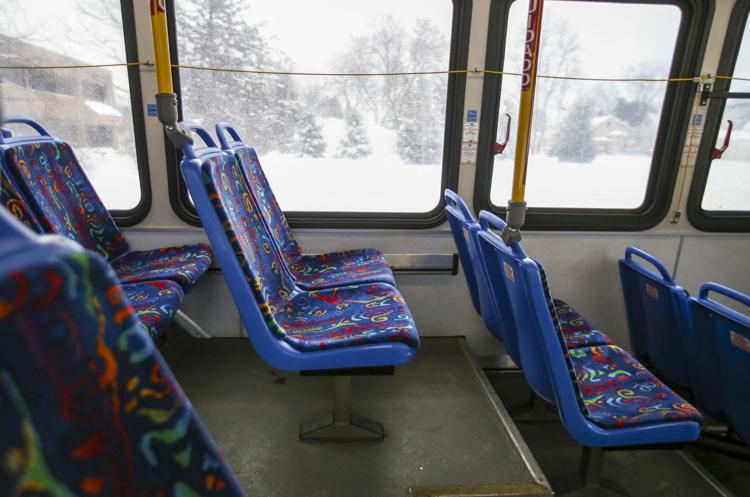 A. Nicole Gleason, Davenport public works director/assistant city administrator, said, "Thanks for your question. The city started providing Sunday transit service nearly three years ago as a result of feedback from riders identifying Sunday service as the top priority for improvements to the system. CitiBus continues to review ridership numbers for all routes and days, including Sundays. Davenport remains committed to providing transit services that best meet the needs of its ridership. Now that ridership has had a few years to normalize, CitiBus is preparing a rider survey for later this year to find out rider satisfaction and use of the Sunday service specifically. We will also work on a full system survey later this calendar year."
Q. It's been five months since weather forced a semi off the highway and into the exit sign for LeClaire I-80 exit 306. I've written to the Iowa Department of Transportation without response. Many new signs have since been installed concerning the I-74 construction. I can't imagine the site is still under accident investigation. Why hasn't it been replaced? -- Holly, LeClaire
A. Catherine Cutler, Iowa Department of Transportation transportation planner District 6, said, " It will be repaired as part of a statewide sign contract this summer. It's not the exit sign but a destination sign so not viewed as needing immediate action."