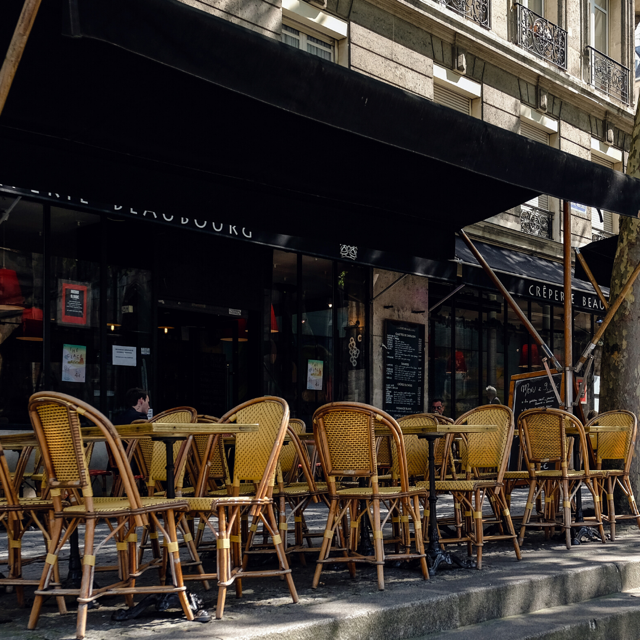 Things certainly feel off right now. There are less cars on the road, less people in public places. As employees, we are asked to work remotely from home. Many campuses will remain closed after spring break, as students will be attending their classes online. Community religious services have been postponed, and the NBA has officially cancelled its season for now. This almost feels like a scene from the movie, "Contagion."
My parents live in an assisted living community, and they are not allowed to leave or have visitors at this time. This means that my family and I are not able to visit them. Every other Saturday I host a meetup called: Evolving Meetups: "Going from Someday to Day One", with local women who are leaning towards purpose. More than likely I will be turning these into an online event until things settle down. Taking preventative measures will most likely help in preventing the spread of the coronavirus. However, I am also concerned that we as a people might use this as an excuse to further our isolation from each other.
We isolate ourselves with our use of technology and social media. We can be sitting in the same room with family members and everyone is on some sort of smart device — whether it is the iPad, our smart phones, or a computer. According to a survey done by Cigna, 61% of Americans are lonely. This is over half of the U.S. population.
Right now, human contact is discouraged (I can't believe I'm writing this), but for the right reasons. At the same time, we still need each others more than ever. We still need each other to be able to help one another realize that we will get through this weird time one way or another. We WILL get through this.
But how? By keeping our minds and our thoughts preoccupied with healthy and good thoughts. Pay attention to how much media you are consuming. What are you spending your time doing? It is important right now especially when thoughts of fear and anxiety might be creeping in. Each one of us may associate fear in different ways. That's why it is important more so now than ever to seek out interaction rather than just texting someone. Pick up the phone and ask how your family member, your co-worker or friends are doing? Or better yet, why not video chat with them?
We fear the unknown. We cannot control what is around us, but what we can do is control how we respond to things.
Here are a few things that work for me:
1. Moving my body. Whether I go for a run, do some stretching at home or do a quick workout or yoga at home. When you raise your heart rate, you are training your body to move oxygen and blood to your muscles more efficiently. Creating more energy and clearer thoughts.
2. Limiting my consumption of media. I am checking in with what the news updates are, but I am also making a conscious choice to limit my time watching and reading what's going with the coronavirus all day. What is anxiety? It's unexpressed fear. Check in with yourself. How are you feeling? Who can you talk to? How can you channel this fear toward something you CAN control? There are so many uplifting, and helpful apps out there. (Ex: Happify, SuperBetter, My Gratitude Journal, Headspace, Moodkit, Track Your Happiness, Uniqe Daily Affirmations, Daylio, Realife Change, Yolife).
3. Expressing kindness. You do not know what someone else is going through. How their life has shifted these past few days. When you are practicing gratitude and kindness on a daily basis, you start feeling more grateful and appreciative of what you have in your life. You also start having more compassion for others around you.
4. Nourishment. Make a delicious meal for yourself. Watch a good show that makes you laugh, read a good book, listen to a motivating and uplifting podcast, take a bubble bath, make good choices for yourself. "Choose good… Feel good…"
5. Home Projects: This may be a good time to work on those decluttering projects. Or those cleaning projects you have been putting off. Research shows when your space is clean, you feel less overwhelmed, stressed or exhausted. There's nothing like coming home to a clean space. A clean space can help with you feeling good.
Whatever your interest is, most often you will find someone with the same interest as you. Research online for an online community of people who share your passion. Use these networks to engage around what matters most to you. What I have learned, is once I put the ask out there, I start meeting others with similar interests.
Are you interested in receiving a Free 30 minute Life Coaching Consultation via phone or video? Contact me today at ru@coachrumaisa.com.
Rumaisa Rahman Khawaja is a Certified Coach in Social Emotional Intelligence for Leadership and Coaching. She is a First Generation Indian American who grew up with a mother diagnosed with schizophrenia and depression. Khawaja helps people achieve dynamic, positive changes in their lives by providing them with meaningful tools they can implement day-to-day to maximize life and relationships.
Catch the latest in Opinion
Get opinion pieces, letters and editorials sent directly to your inbox weekly!