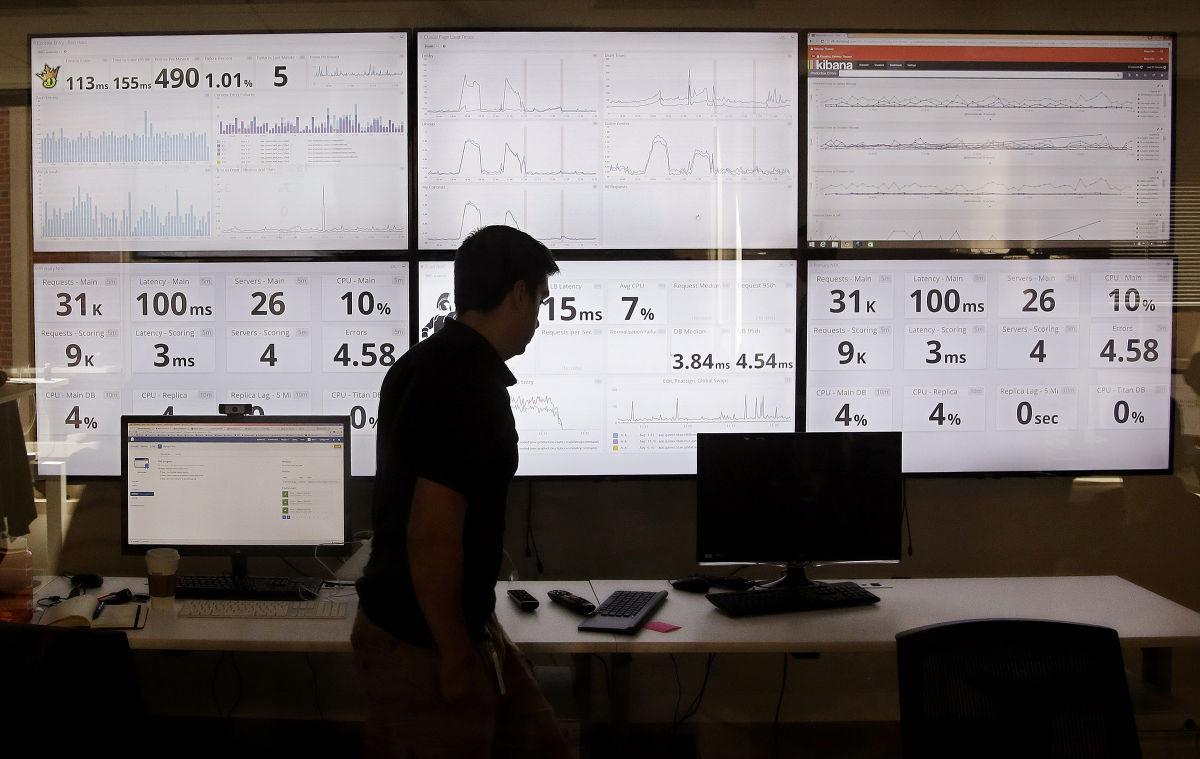 NFL fans are getting a glimpse of what the rest of America likely will see in the next few years: An onslaught of online gambling.
Fantasy football league operator Draft Kings topped all other advertisers during the NFL's first week with a $16.5 million buy of 4,905 TV ads, according to iSpotTV, an ad tracking firm. Fan Duel dropped $11.5 million on 2,900 ads.
That's $28 million in new advertising that dominated NFL broadcasts. All are pitching a form of legal gambling that had been relegated to private, informal pools of sports fans.
But read the fine print on the ads. Fantasy league gambling is prohibited in four states: Iowa, Arizona, Louisiana, Montana and Washington. If a fantasy gaming site detects a computer inquiry from Iowa, it prevents wagering.
Iowa lawmakers have attempted to bring online gambling to Iowa through the state's existing private casinos. But failure to get agreement on the plan left the state's ban on online gambling intact, precluding Iowans' participation in these fantasy gambling pools.
This new onslaught of ads didn't show anyone actually gambling. Instead, they offered testimonials from those who had won. This likens them to state lotteries, the only other form of gambling prevalent in TV and online ads.
You have free articles remaining.
Illinois lawmakers have yet to broach the subject and Illinois law contains no language banning fantasy sports gambling.
These fantasy pools already are available for almost every sport. The next step will be licensing agreements that bring them out of the background and make them key sponsors of affiliated pro sports organizations.
Those affiliations are sure to come. The New York Times reports these fantasy firms are stoked with investment from Comcast, NBC, Fox Sports and others already tied directly to pro sports broadcasts. The Times speculates these fantasy leagues give national media firms a head start toward the day when online sports book is legal nationwide.
NFL owners already are on board. The Kraft family, owners of the New England Patriots, invested early in DraftKings and have a themed DraftKings Fantasy Sports Zone built into their Foxborough, Mass., stadium. The Jacksonville Jaguars added a 3,000-seat FanDuelVille concourse at its home stadium.
New Jersey Democrat Rep. Frank Pallone Jr., followed the fantasy league gambling ad frenzy with a formal request that the House Energy and Commerce Committee hold hearings on the legality of fantasy sports. "Fans are currently allowed to risk money on the performance of an individual player. How is that different than wagering money on the outcome of a game?" Pallone asked in a statement.
These developments suggest a time, coming soon, when destination casinos will need much more than a gambling thrill to draw customers. With wagering as close as a TV, iPad or mobile phone, the next Rhythm City, land-based Isle of Capri and Jumer's Rock Island Casino will need to do and spend more to draw new customers to their old-school casinos.
And state legislators counting on gambling taxes to fill budget holes will watch as gamblers and their taxes take flight to options untouched by state law and taxation.