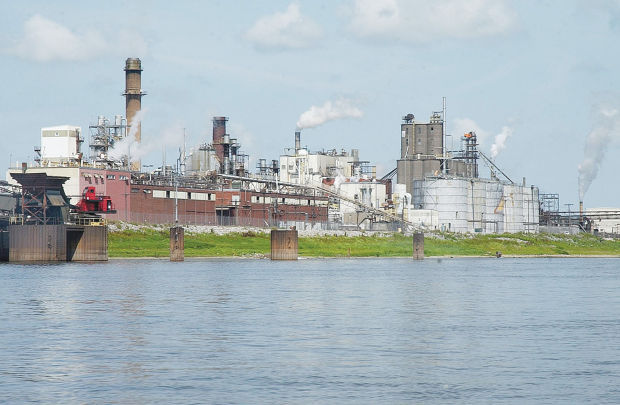 Breathe easy, Quad-Citians, and thank a zealous group of Muscatine families for the privilege.
Four years of community organizing by Clean Air Muscatine and litigation by the Iowa Attorney General led Muscatine's Grain Processing Corp. to a court-approved settlement that will curb air pollution that is hurting Muscatine families and our entire Quad-City region's economic development potential.
Our region has struggled to meet Environmental Protection Agency air standards for years, primarily because of polluting industries near the EPA and Iowa Department of Natural Resources air monitors. One of the monitors was next to GPC. Chronic compliance problems with that monitor contributed to our entire area pushing against EPA limits on particulate matter clouding the air.
Thanks to Clean Air Muscatine and the Iowa Attorney General, GPC agreed March 27 to fuel boilers with natural gas and abandon the coal that fouled our air.
"We hope implementation of control strategies being developed with GPC will bring the area consistently into compliance with PM 2.5," said Brian Hutchins, environmental program supervisor at the air quality bureau of the Iowa Department of Natural Resources. PM 2.5 refers to airborne particles smaller than 2.5 micrometers in diameter. These fine particles "are believed to pose the largest health risks. Because of their small size (less than one-seventh the average width of a human hair), fine particles can lodge deeply into the lungs," according to the U.S. EPA.
Clean Air Muscatine member Bonnie R. Adkins says the group formed after hearing over and over again about Muscatine families with respiratory problems. "The evidence is all over town. You can see it on playground equipment in Musser Park," she said.
GPC agreed to a court settlement that requires more than $15 million in improvements, mainly installing the natural gas burners. Company officials said the changes will add at least $5 million annually in fuel and operations costs. The company also is paying a $1.5 million fine and agreed not to appeal the ruling. Clean Air Muscatine members cheered the court action and GPC's long-sought cooperation.
Gage Kent, the CEO and chairman of GPC parent Kent Corp., told the Muscatine Journal his firm agreed to "collaboratively develop specific plans to address the full scope of concerns. GPC has and will continue to make a huge commitment of resources to deliver on the promise of air-quality improvement."
It's a promise Clean Air Muscatine members longed to hear. The company already had been fined $538,000 in 2006 for a previous attorney general complaint about air pollution. This time, the settlement spells relief.
"There are some really good controls implemented as part of this settlement that will reduce air pollution in the Muscatine area," said DNR's Hutchens.
Even without Clean Air Muscatine's intervention, GPC knew for years it was exceeding state and federal emission limits. Still, it took volunteer community organizers along with the state attorney general to convince a judge to hold GPC accountable.
That accountability won't put GPC out of business. Instead, it will require it to stop hurting the hometown community that provides the workforce and raw materials vital to its success.
GPC should be thanking Clean Air Muscatine for forcing this long-delayed solution.
All of our Quad-Cities should thank them for winning a victory against a company whose emissions threatened economic growth throughout the region.