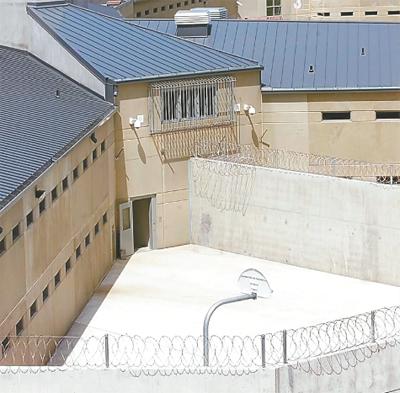 The only thing keeping the
11-year-old Thomson prison from becoming federal property has been a Republican congressman who doesn't trust the Department of Justice or President Obama's word. Both have insisted that terrorism suspects or convicts from Guantanamo Bay will never be among the federal inmates moved to Thomson.
Rep. Frank Wolf, R-Va., still hasn't budged.
Wolf chairs a subcommittee crucial for funding the purchase of the prison from Illinois. He also has been adamant that Guantanamo detainees not go anywhere. He doesn't want them in a federal prison on U.S. soil. He doesn't want them returned to their own countries.
Despite the administration's sworn statements affirming these pretrial detainees would never go to Thomson, Wolf has not relented.
You have free articles remaining.
Into this partisan quagmire stepped 10 Republican congressmen, including our Illinois Q-C Rep. Bobby Schilling, urging a senseless, unrequested compromise: Reduce the price of Thomson.
Neither the Justice Department, the State of Illinois nor Rep. Wolf have expressed a word of concern about the $165 million agreed-upon price. So renegotiating would have zero effect on expediting or delaying this long, long overdue sale.
We welcome Schilling's advocacy for Thomson and hope he focuses his efforts on convincing his GOP colleague to, at long last, fund the sale at the agreed-upon price.
Thomson was built because Illinois needed modern, maximum security prison space. It still does, but cannot afford to open the prison.
The federal government also needs maximum security space, and the empty Thomson prison fills the bill at the right price.
The sooner Schilling and his colleagues convince Wolf to relent, the sooner Thomson will begin serving its intended purpose: Housing dangerous felons in the strictest maximum security standard in the nation.
Not so incidentally, removing phony roadblocks like a renegotiated price also expedite thousands of jobs to the Quad-City region.