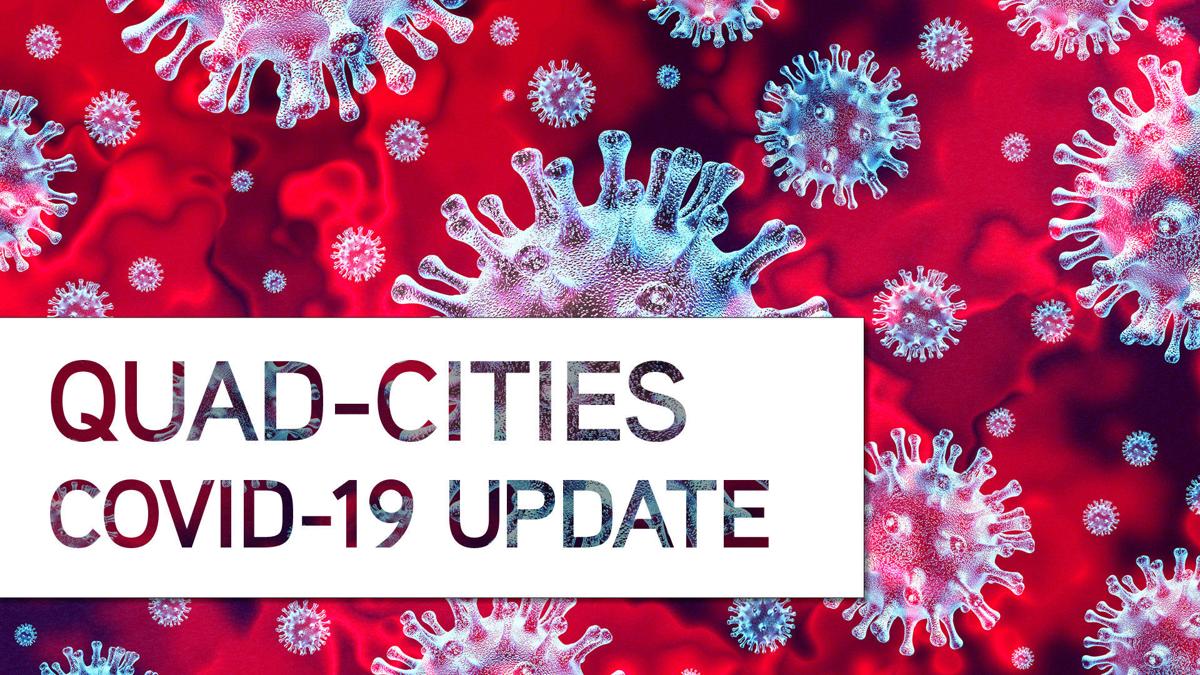 A pair of Quad-City pediatricians urged parents and children to get flu shots, wear masks, social distance and wash frequently as the area tries to combat the spread of COVID-19 while children return to school.
Dr. Sachin Nunnewar of Unity Point Pediatrics-Bettendorf and Dr. Deepna Kukreja of Genesis Health Group spoke during Thursday's Q-C COVID-19 press briefing and stressed the importance of flu shots this year.
"The flu and COVID-19 share many symptoms and it will be hard to determine what children might be catching," Nunnewar said. "But so far, children are much more likely to become seriously ill from the flu. Parents have very valid fears about COVID-19 and getting a flu shot is one of the ways to combat people dealing with the possibility of multiple illnesses."
Nunnewar and Kukreja said they have not seen children develop "serious illness" from COVID-19 exposure.
"But there are some serious side-effects from the virus," Kukreja said. "Fortunately, we have not seen that in the local hospitals - but we must do our best to guard against the spread of COVID-19."
Kukreja said any child who tests positive for COVID-19 must stay home at least 10 days after the test and must be symptom free before returning to any school setting. She added that children exposed to those who tested positive do not need to take a test but must quarantine for at least 14 days. If symptoms then develop, the child should be tested.
The advice comes as positive test results continue to soar in Scott County and steadily climb in Rock Island County. Combined, the Q-C now has 5,884 combined positive tests.
Scott County confirmed 52 new cases Thursday, putting the county's latest count at 2,913. The death toll remained at 28.
Across the Mississippi River, Rock Island County officials confirmed an additional 26 new COVID-19 cases, increasing the total case count to 2,971.
On the state level, Illinois officials confirmed 2,257 new cases, driving the total number of known cases to 281,371. The death count reached 8,538 Thursday.
Iowa reported 1,216 new cases Thursday, putting the state-wide total at 83,573. There have been a total of 1,302 deaths in Iowa.
The spread of COVID-19 - which has returned in force before flu season and any predicted "second wave" - is a kind of call to action, according to Edward Rivers, director of the Scott County Health Department.
"We have shared on numerous occasions that schools are affected by the level of spread of COVID-19 in their communities and have had cases of COVID-19 in students and staff," Rivers said. "This was expected and we have been working diligently with our school districts to support them in their plans for reducing risks as much as possible in their school buildings."
Rivers said the best defenses against COVID-19 are the same ones health officials preached from the start of the pandemic: wear masks in public, social distance at least six feet, avoid large gatherings, and wash frequently.
The Henry and Stark County Health Department confirmed 638 COVID-19 cases in Henry County and 53 confirmed cases in Stark County.
Concerned about COVID-19?
Sign up now to get the most recent coronavirus headlines and other important local and national news sent to your email inbox daily.