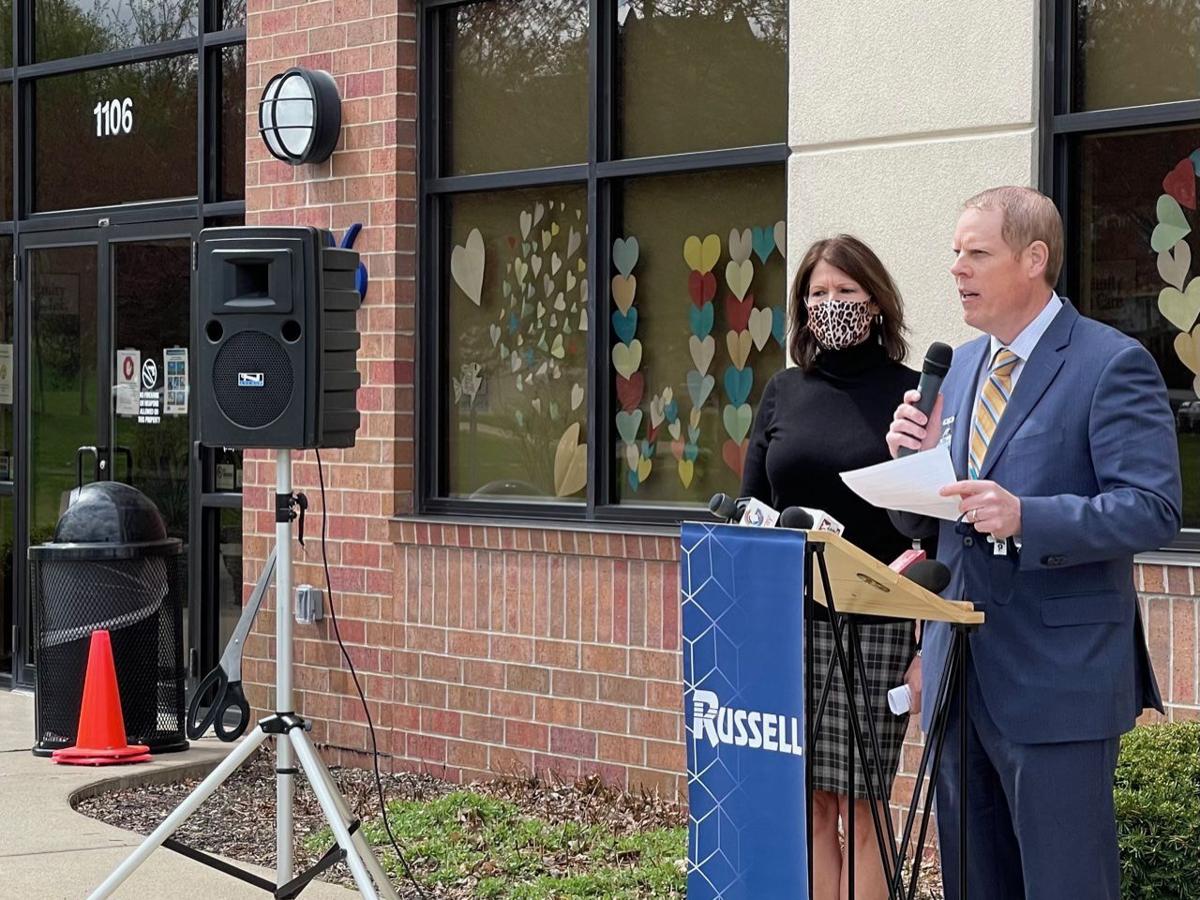 The long process of delivering COVID-19 vaccinations to the arms of every resident of Q-C over the age of 16 hit a few mile markers over the weekend.
According to the state health departments of Iowa and Illinois, the Q-C reached 68,341 vaccinations. That's 21.5% of the 316,477 people living in Scott and Rock Island counties.
The Iowa Department of Public Health reported Monday 37,904 residents are fully vaccinated - a rate of 21.9%. The Illinois Department of Public Health reported 30,437 Rock Island County residents are fully vaccinated. That's a rate of 21.2%.
At the same time, the test-positivity rate and number of COVID-19 hospitalizations have remained stubbornly high. State officials reported Scott County's positivity rate was 10% - roughly double Iowa's positivity rate. Illinois health officials put Rock Island County's positivity rate at 4.8%, almost double the county's positivity rate a month ago.
Rock Island County reported 22 county residents are hospitalized with severe symptoms of COVID-19.
Genesis Health System reported 37 COVID-19 patients and a seven-day positivity rate of 9.03%. UnityPoint Health-Trinity reported 29 COVID-19 hospitalizations and a seven-day positivity rate of 15.62%.
COVID-19 in the Q-C, by the numbers
Reporting new cases from Friday through Monday, the Rock Island County Health Department reported 71 new cases, while Scott County reported 132 new cases.
Since the start of the pandemic, Rock Island County has confirmed 13,814 total COVID-19 cases and linked 310 deaths to the virus. Scott County's total number of cases is now 20,077 and 234 deaths are tied to COVID-19.
Testing expansion in Moline
Community Health Care CEO Tom Bowman was joined by U.S. Rep. Cheri Bustos for Monday's opening of a COVID-19 testing center at the Moline clinic.
In May 2020, CHC applied for and received grant funds under the U.S. Department of Health Human Services' Expanding Capacity for Coronavirus Testing (ECT) program. The funds paved the way for a new testing center for COVID-19 and other contagious diseases in a safe environment.
The total cost of the renovation project exceeded $400,000. Some of the renovation highlights include: the addition of a separate entrance for the sick wing, a dedicated patient waiting area, and new exam rooms that will serve as airborne infection isolation rooms. The space also has its own HVAC system and is equipped with iWave air purification devices that will reduce harmful pathogens.
Vaccination expansion in Davenport
CVS Health announced Monday it will begin vaccinating eligible populations on Wednesday, April 14 at 14 select CVS Pharmacy locations in Iowa - including Davenport.
For the select retail locations that will begin to offer COVID-19 vaccinations on April 14, appointments will start to become available for booking on Tuesday, April 13, as stores receive shipments of vaccine. Vaccines at participating CVS Pharmacy locations in Iowa will be administered to individuals meeting state criteria, as well as K-12 teachers and staff and childcare workers.
Patients must register in advance at CVS.com or through the CVS Pharmacy app, and people without online access can contact CVS customer service: (800) 746-7287. Walk-in vaccinations without an appointment will not be provided.