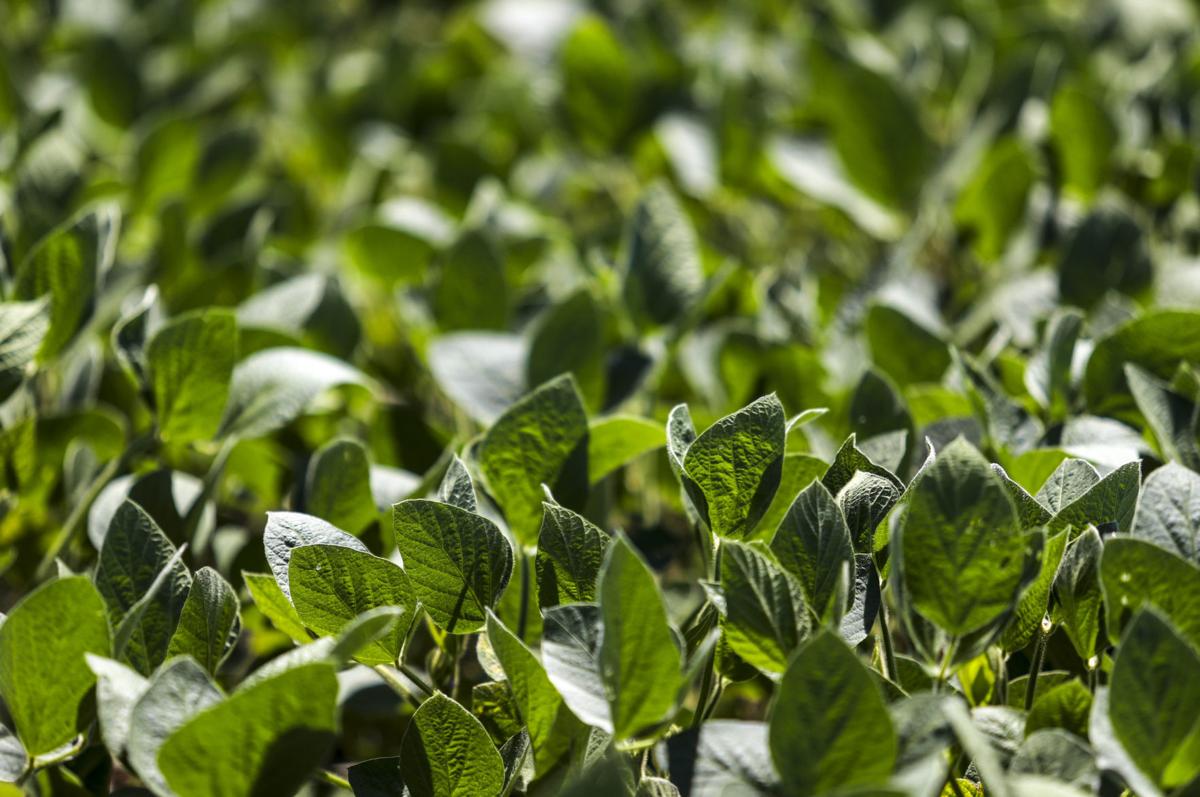 DES MOINES — Historically wet years and flooding throughout the state have pushed hundreds of Iowa farmers to voluntarily offer to take tens of thousands of acres out of crop production.
When Iowa earlier this year received approval for a federal program that compensates farmers who opt to take flood-damaged land out of production, officials expected maybe a few dozen applications.
They received nearly 400 applications covering more than 41,000 acres.
And the applications poured in from across the state — not just near the Missouri and Mississippi rivers on the state's eastern and western borders.
"We kind of anticipated that there would at least be some level of interest outside the Missouri River flood plains, but we had no concept of how much," said John Hubbert, Iowa's assistant state conservationist in the federal agriculture department.
The state just had the wettest two-year stretch on record, from December 2017 through November 2019, according to data from the National Oceanic and Atmospheric Administration.
That has taken a toll on Iowa farmland.
The federal government in August approved $36 million for conservation easements on agricultural lands damaged by flooding. Under the program, farmers agree to sell to the U.S. government a portion of their land, which is taken out of crop production and returned to its natural flood plain condition.
In order to be eligible for the program, farmland must have experienced flooding at least twice in the past 10 years and received significant damage.
Federal officials said they expected 30 to 40 applications, not the 393 they received.
"Typically we don't have this kind of a sign-up for our emergency programs, particularly for the flood plain easements," said Kurt Simon, the state conservationist in the federal agriculture department.
Those historic precipitation levels and severe floods have forced Iowa farmers to consider taking land out of production, said Chad Hart, an associate professor of economics who studies crop markets at Iowa State University.
"(The year) 2019 was a wet year, 2018 was a wet year. I think that created a greater incentive for farmers to really look at this program and possibly apply for it," Hart said.
Officials said they also were surprised by the geographic breadth of the applications.
Many, as expected, came from farmers along the Missouri River, which flooded earlier this year after levees and temporary flood walls breached.
But many applications also came from other areas, including high concentrations of applications along the Cedar River in Muscatine County and the Iowa River in Iowa County in southeast Iowa, along the Turkey River in Clayton County in northeast Iowa, and along multiple forks of the Des Moines River in Palo Alto and Kossuth counties in northwest Iowa.
"(It) ended up being the full state," Hubert said. "So we weren't looking strictly at the Missouri River valley. It was across the state. So it was damages that pretty much have been ongoing for quite a few years and we just haven't had an opportunity for people to sign up. So now's their opportunity."
Officials and experts said the high volume of applications is not necessarily a cause for concern. The roughly 41,000 acres offered to be taken out of production represents just a sliver — just one-tenth of 1 percent — of the 23 million acres of crops in Iowa.
"I think it's pretty common knowledge that we've been having flooding concerns along our major rivers quite a bit in the last few years. So from that perspective, it's not surprising to me," Simon said. "We just didn't expect it, because these are permanent easements. So these farms will be taken out of agricultural production and allowed to go back to their natural state."
The higher-than-expected participation suggests farmers along Iowa waterways are feeling the effects of record precipitation and flooding, and have made the financial decision that it is easier to sell the impacted land, Hart said.
"I think it does reflect not only the weather conditions but also the financial conditions on farms these days," Hart said. "The farm economy has struggled for the past five years or so, so in this case this gives some farmers some opportunities to, if you will, at least ease out or at least create some stable forms of revenue as they look to manage their farms."
With the abundance of applications, federal officials are faced with the task of determining which to approve, given the financial constraints of the program. The $36 million will only go so far —  they hope more funding will be made available, but nothing has been promised, officials said.
The federal ag officials said the agency employs a system that ranks the applications by ground that has the most significant damage, or that is no longer profitable.
Hubbert said, for example, he spoke with a Missouri River valley farmer who has had only one successful crop in the past 10 years.
"This is ground that they're looking to do something different with because crop production is really not working for them," he said.
Get Election 2020 & Politics updates in your inbox!
Keep up on the latest in national and local politics as Election 2020 comes into focus.