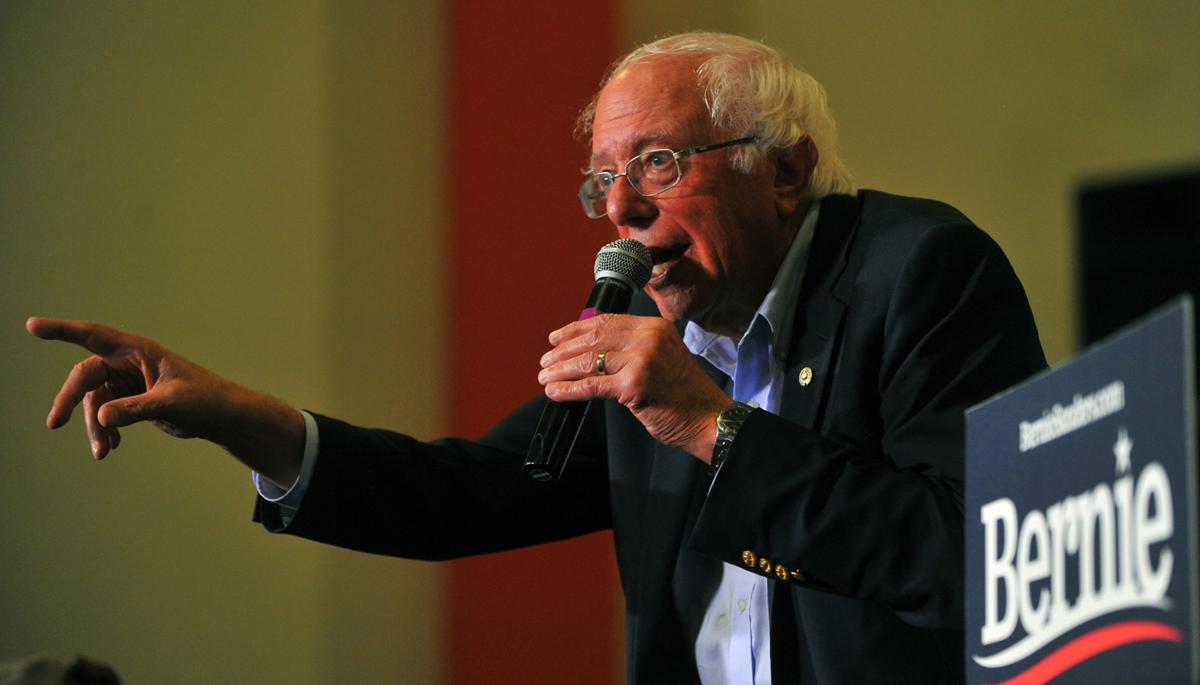 A roundup of campaign news items of interest for Monday:
CCI ENDORSES SANDERS: The liberal advocacy group Iowa Citizens for Community Improvement has endorsed Democratic presidential candidate Bernie Sanders.
The group will formally announce its endorsement Thursday at a campaign event featuring the U.S. Senator from Vermont.
"Iowa CCI is not only the largest progressive organization in Iowa, they are the hardest working and know what it takes to win for working people," Misty Rebik, the Sanders campaign's Iowa state director, said in a news release. "The members of Iowa CCI made this endorsement because they know that when Bernie Sanders is in the White House, he will fight alongside us because he always has."
YOUTH GROUP INVESTS $3.5 MILLION IN HELPING DEMOCRATS: NextGen Iowa, the state chapter of a national advocacy group that mobilizes young voters, announced a $3.5 million investment in helping Democrats in Iowa, particularly targeting the state's presidential and U.S. Senate races.
You have free articles remaining.
Founded by Democratic presidential candidate Tom Steyer, NextGen has been active in Iowa since 2014, and in 2018 helped contribute to one of the state's highest-ever turnout by young voters.
The group said that over the next year, its 16 full-time, paid organizers will work on more than 20 campuses and in communities around the state to encourage voters ages 18 to 35 to support progressive candidates up and down the ballot.
The work in Iowa is part of a national effort by NextGen in 11 election battleground states.
CALIFORNIA GOVERNOR TO STUMP FOR HARRIS: Democratic presidential candidate Kamala Harris is bringing to Iowa some home-state help for her campaign: California Gov. Gavin Newsom will campaign for Harris this weekend in the Des Moines metro area, Cedar Rapids and Coralville.
Harris is a U.S. Senator from California and that state's former attorney general. Newsom has endorsed Harris and co-chairs her campaign.
JOHNSON COUNTY OFFICIAL ENDORSES HARRIS: Harris' campaign has been endorsed by Johnson County supervisor Janelle Rettig.
"Kamala Harris is a compassionate leader that calls upon our better instincts to improve our world. She is wicked smart, tough, and adaptive. She cares about people. She is an active listener who never stops trying to solve problems," Rettig and her partner Robin Butler said in a joint statement provided by the Harris campaign.