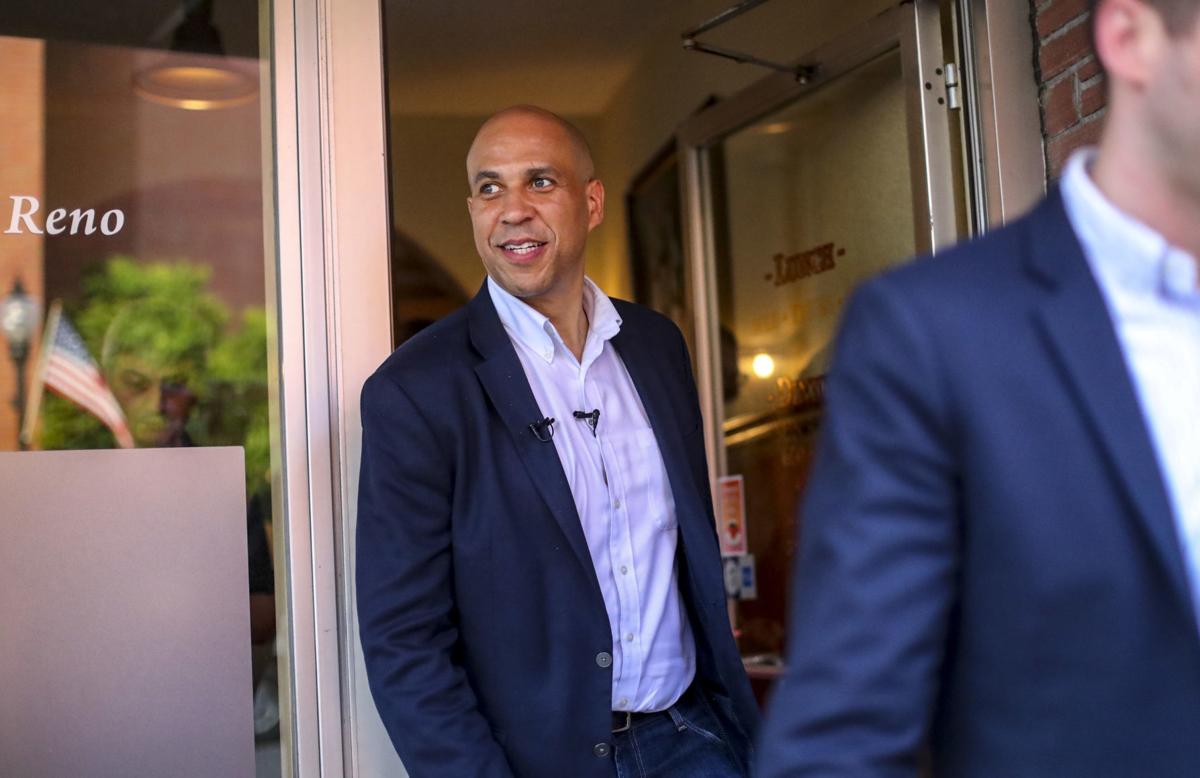 A roundup of campaign news items of interest for Tuesday, November 26, 2019:
STATE LAWMAKER ENDORSES BOOKER: A central Iowa state lawmaker is among 13 new Iowa endorsements for Democratic presidential candidate Cory Booker.
Beth Wessel-Kroeschell, a state legislator from Ames, is among the new endorsements for the U.S. Senator from New Jersey.
"I'm proud to endorse Cory Booker for president because he understands this moment in our nation," Wessel-Kroeschell said in a statement provided by the Booker campaign. "He knows that we must unite Americans to rise above the dysfunction and hate that is ripping us apart. But, more than that, he knows that we have to actually deliver results for our friends and neighbors who have been left behind for far too long. Cory is a proven leader and coalition builder, and I wholeheartedly believe that our future will be brightest if he is elected president in 2020."
BULLOCK'S PLAN FOR WORKERS: A $15 per hour federal minimum wage, laws to strengthen unions, and expanded support for apprenticeships are elements of Democratic presidential candidate Steve Bullock's plans for American workers.
You have free articles remaining.
The Montana governor also proposed a wage boost for tipped workers, supports sectoral bargaining and an expanded Employee Free Choice Act that allows card check, faster elections, and first contract arbitration, and more resources for apprenticeships that support blue- and white-collar professions.
"If we want a strong middle class, we need strong unions," Bullock said in a statement. "I've spent my whole career fighting for workers' rights, and as President, I'll lead the fight to strengthen a union's power to collectively bargain and protect middle-class jobs."
U.S. MAYORS TO QUIZ CANDIDATES IN WATERLOO: Mayors across the country will be in Waterloo next week to interview presidential hopefuls about issues facing cities.
The "Local America" forum is scheduled for December 6 at the Cedar Valley SportsPlex already has participation commitments from five of the candidates seeking the Democratic presidential nomination and is working to attract others.
Waterloo Mayor Quentin Hart announced the event to be hosted jointly by the U.S. Conference of Mayors and the nonprofit Accelerator for America, which will be in the city for a regional meeting.
Candidates planning to attend the event include, South Bend, Indiana, mayor Pete Buttigieg; former U.S. housing secretary Julian Castro; U.S. Senators Amy Klobuchar and Cory Booker; and businessman Tom Steyer.
Hart said organizers still are hoping former vice president Joe Biden and U.S. Senators Elizabeth Warren and Kamala Harris also will be able to join the stage.