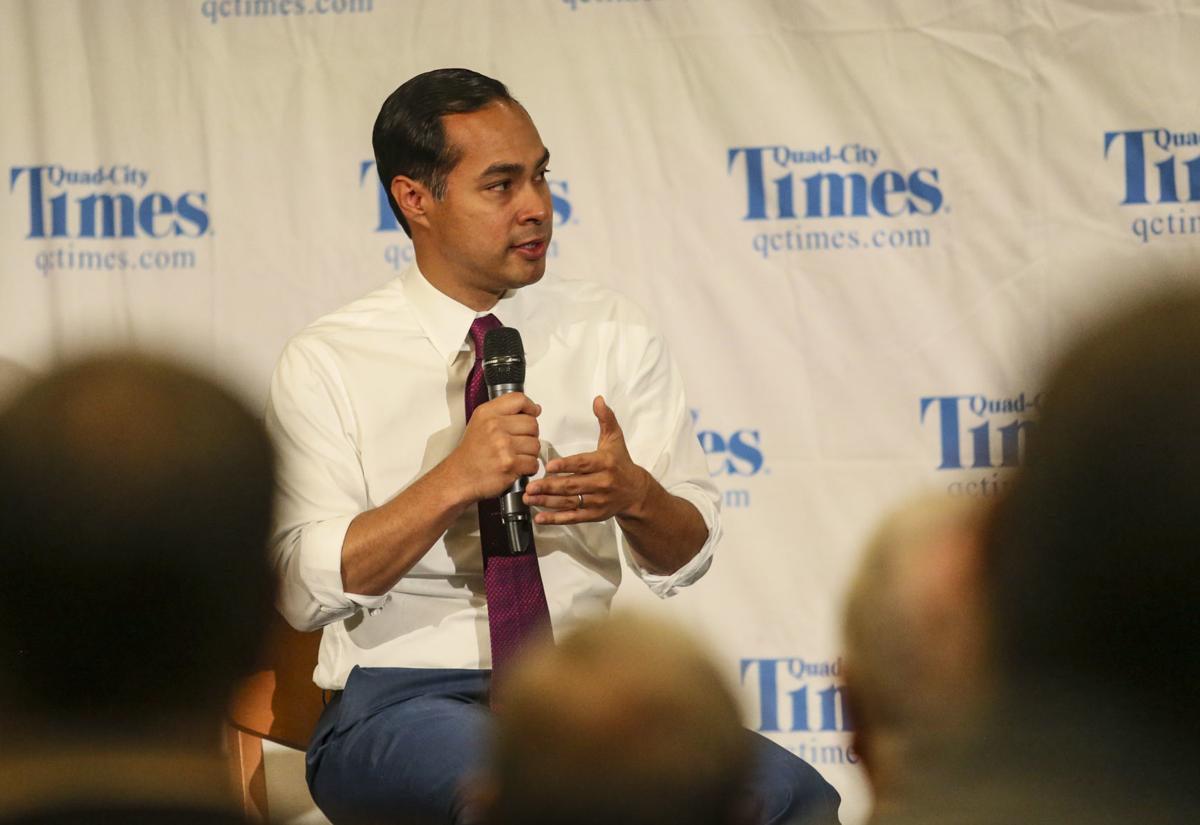 A roundup of campaign news items of interest for Wednesday, November 27, 2019:
100 IOWA TEACHERS ENDORSE HARRIS: One hundred current and former teachers from across Iowa endorsed Kamala Harris' Democratic presidential campaign, which held an event in Waukee to highlight the endorsements.
The U.S. Senator from California early in her campaign proposed raising teachers' salaries nationwide. Her campaign said the policy would result in an annual $12,200 pay boost for Iowa teachers.
You have free articles remaining.
"Senator Harris has centered the importance of public schools and teachers in her campaign like no other candidate," Amy Johnson, a second grade teacher in the Keokuk school district, said in a statement provided by the Harris campaign. "Her plan to pay teachers what they deserve isn't just about giving teachers like me a raise, it's about so much more. It's about recognizing the value that teachers and educators have in our communities, and it's about recognizing those of us who work second, and even third or fourth jobs to make the ends meet, who pay out of pocket so our students have school supplies, or who took on student debt in order to work in a classroom, doing what we love."
CASTRO'S PLAN TO FIGHT HUNGER: Increased food assistance benefits and universal free school lunch are elements of Democratic presidential candidate Julián Castro's plan for addressing hunger in the U.S.
The former federal housing secretary from Texas proposed expanding SNAP benefits and eligibility, expanding the WIC program for expectant and new mothers, providing federal assistance to address food deserts — areas that lack access to nutritional foods — and require and fund every public school to provide nutritious, universal, free breakfasts and lunches programs to every student, without requiring paperwork from their families, his campaign said.
"As a nation, we have a moral obligation to ensure that no one goes hungry and that everyone has the nourishment to thrive," Castro said in a statement. "Food is a basic human right, like oxygen and water, and we need to make our federal nutrition programs stronger for all Americans to reach their full potential. I believe that when the most vulnerable people succeed, our entire nation makes progress."