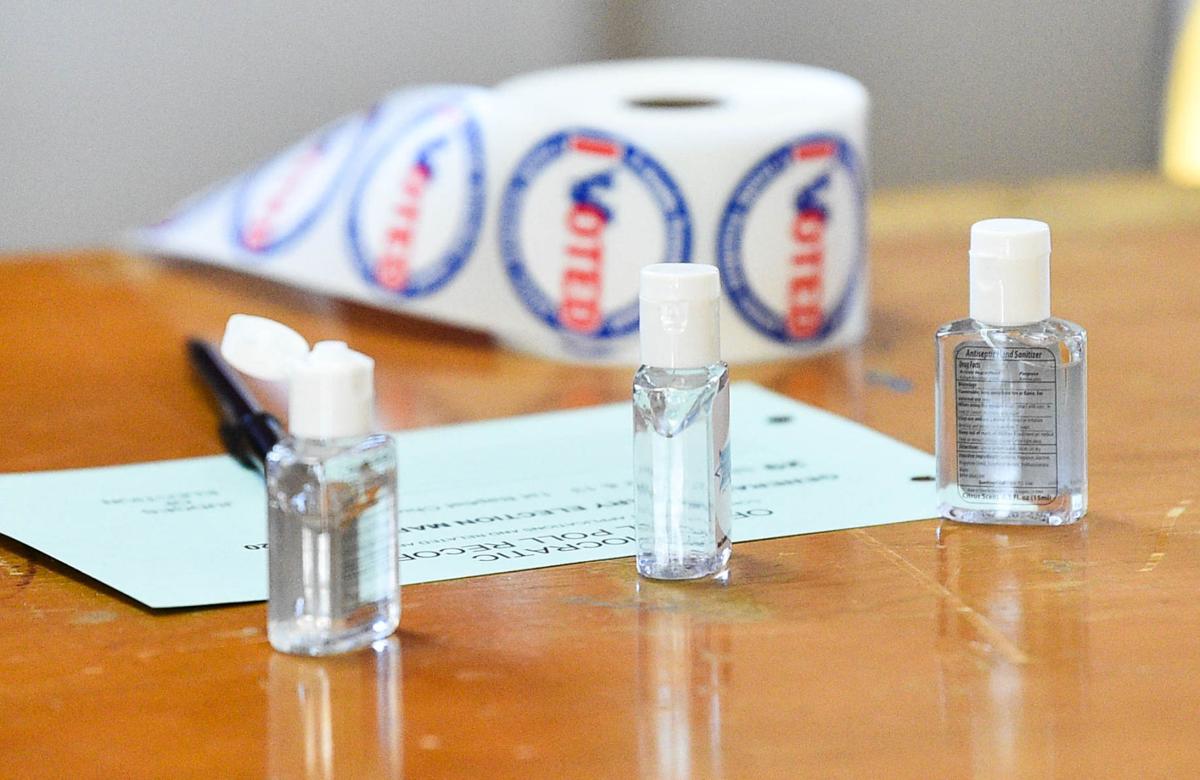 A roundup of campaign news items of interest:
ERNST ANNOUNCES $7.2 MILLION HAUL: Joni Ernst raised $7.2 million in the most recent three-month federal campaign fundraising period, according to her campaign.
Ernst, a Republican first-term incumbent, faces Democratic challenger Theresa Greenfield in Iowa's competitive and high-stakes U.S. Senate campaign.
Greenfield raised $28.7 million during the same period, a record for any U.S. Senate candidate in Iowa, her campaign said last week.
After her period, Ernst had roughly $4.3 million remaining in her account, her campaign said. Her recent haul included donations from Iowans in all 99 counties, the campaign said.
Both candidates are benefiting from hundreds of millions of dollars spent to support them.
"While Joni Ernst's energy and momentum continues to grow, Theresa Greenfield's hypocrisy is on full display," Ernst campaign spokesman Brendan Conley said. "Greenfield claimed to be against dark campaign money, yet hypocritically benefits from over $103 million in support from liberal money, making her beholden to the left's radical agenda. Don't be fooled. Theresa Greenfield is perfect for California, but she's far too liberal for Iowa."
HARRIS TO ADDRESS IOWA DEMOCRATS: Kamala Harris, the running mate to Democratic presidential candidate Joe Biden, will address Iowa Democrats virtually for the state party's upcoming fundraiser.
Harris, a U.S. Senator from California, will appear virtually during the 2020 Liberty and Justice Celebration, which is scheduled for Sunday, October 18.
"Iowa Democrats are thrilled to have Sen. Kamala Harris, our party's vice presidential nominee, join us to celebrate Democratic momentum and prepare for the final stretch before Election Day," state party chairman Mark Smith said in a news release. "Iowans understand how much is at stake in this election: health care, good-paying jobs, and tackling the COVID-19 pandemic are all on the ballot. Joe Biden and Kamala Harris are the leaders Iowans can rely on to restore decency to the White House and build our country back better."
Tickets for a link to the online event are $40, and can be purchased at iowademocrats.org.
OUT OF STATE MONEY DECRIES OUT OF STATE MONEY: A new ad supporting Ernst in Iowa's U.S. Senate race decries out-of-state money that is supporting Greenfield's campaign.
The National Republican Senatorial Committee, the political arm of U.S. Senate Republicans, which is funded with out-of-state money, published the new ad that calls Greenfield "too liberal for Iowa."
The ad then criticizes Greenfield's positions on immigration and health care.
"Out-of-state liberals are flooding Iowa with money. Over $70 million to elect Theresa Greenfield. Why? Because Greenfield supports their extreme agenda," the ad says.
DEMOCRATS ATTACK ERNST ON ENTITLEMENTS: A new ad from the Democratic Senatorial Campaign Committee, the political arm of U.S. Senate Democrats, attempts to portray Ernst as being dishonest when she said she has never voted to cut Social Security or Medicare benefits.
As evidence, the DSCC ad notes Ernst voted in support of Republican budget proposals that would have repealed the Affordable Care Act, thus cutting Medicare by $400 billion, according to some estimates; supported U.S. House Republicans' 2012 federal budget proposal, which a Joint Economic Committee analysis said would cost seniors an additional $6,000 per year; and supports plans to fund child care assistance by using future Social Security benefits, a proposal that an analysis by the progressive Center on Budget and Policy Priorities said would "undercut Social Security's benefits and structure, weakening the retirement security it offers workers."
Get Election 2020 & Politics updates in your inbox!
Keep up on the latest in national and local politics as Election 2020 comes into focus.