A roundup of campaign news items of interest for Wednesday, September 15, 2021:
DEMS QUESTION MILLER-MEEKS' FINANCES: Democrats are raising questions about Iowa freshman Republican U.S. Rep. Mariannette Miller-Meeks' finances – or apparent lack thereof.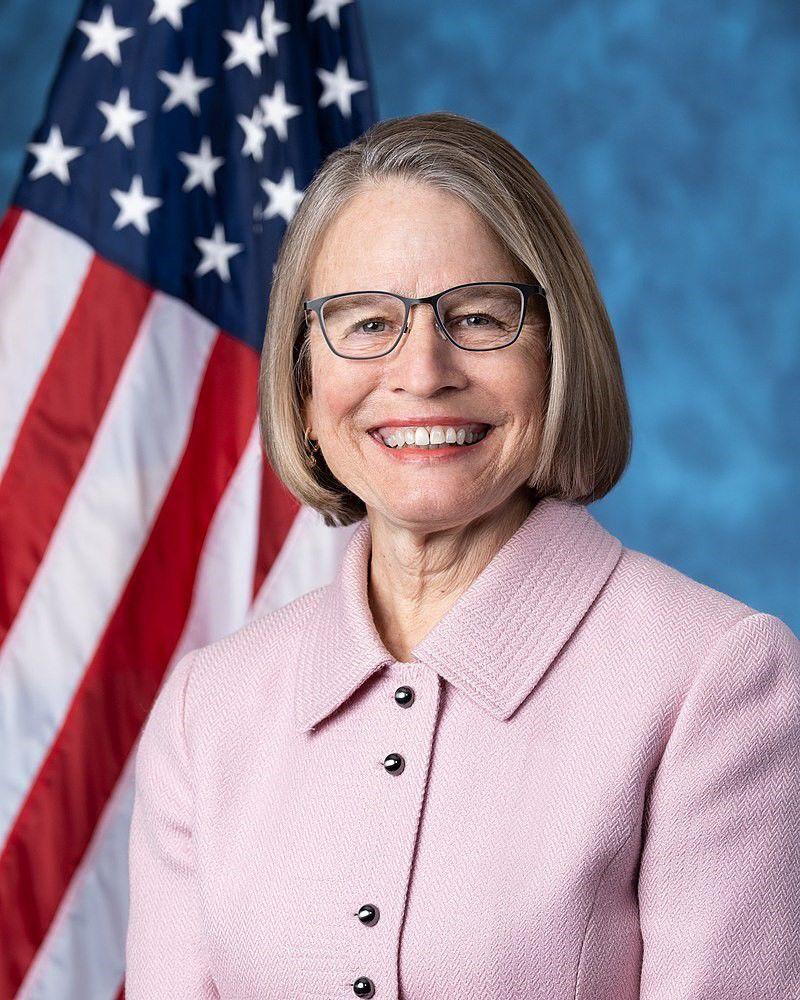 Miller-Meeks' personal financial disclosure form, which she filed with the Clerk of House on Aug. 13, is notably scarce. The only financial information listed on the form is Miller-Meeks' $100,000 salary as a member of Congress (that despite the report intended to cover the previous full year's finances for 2020; Miller-Meeks did not become a member of Congress until 2021) and a deferred compensation payout from Great River Health System in Burlington, where Miller-Meeks worked as an ophthalmologist before being elected to Congress. The report, which is required annually of all House members and congressional candidates, does not list the mount of the payout, only that the compensation exceeds $5,000.
Additionally, Miller-Meeks does not disclose any assets or liabilities, including assets she previously disclosed in 2019 as a candidate. That includes her state pension, a money market fund, IRA and stocks she listed in 2019.
Democratic Congressional Campaign Committee spokesperson Elena Kuhn accused Miller-Meeks of trying to hide her financial records and "skirt the rules required of every member of Congress."
A spokesperson for Miller-Meeks' office said Miller-Meeks did not receive any income – salary or benefits – from Great River Health System and did not receive her pension from the Iowa Public Employees Retirement System in 2020.
"I can confirm through the Congresswoman that she does not have any outside income (IRAs/401ks)," according to the spokesperson. "The Congresswoman said she divested of those assets (stocks, etc.) before she became a (House) Member. The income reported includes 2021 congressional pay, and the Congresswoman is already working with the House to ensure the filing is complete."
SoS CANDIDATE: Democrat Eric Van Lancker announced his campaign for Iowa Secretary of State in 2022.
Van Lancker is serving his fourth term as Clinton County Auditor and Commissioner of Elections and served as president of the Iowa State Association of County Auditors in 2014. Van Lancker, in a news release, said his focus has been on protecting the vote through improved election administration.
"Iowans have never needed a voting advocate more than they do at this moment," Van Lancker said in a statement, referring to sweeping changes made to Iowa elections laws passed this spring by the Republican-led Iowa Legislature and signed into law by Gov. Kim Reynolds and backed by Republican Iowa Secretary of State Paul Pate.
The new law shortens the state's early-voting period, closes polls an hour early on election day and bars elections officials from proactively sending ballot request forms to voters, among other provisions.
Pate, who is now in his third term as Iowa's Commissioner of Elections, has not publicly said whether he will run for re-election in 2022, but has been raising money. Pate did not immediately respond to a request for comment Wednesday afternoon.
UNION ENDORSES FINKENAUER: The International Association of Sheet Metal, Air, Rail and Transportation workers endorsed Abby Finkenauer for the United States Senate. In their endorsement, SMART highlighted Abby's commitment to fighting for working people.
"We've been with Abby from day one of her first congressional election," said SMART National Legislative Director Greg Hynes. "She is an incredibly strong voice for working families not just in Iowa but for the entire country. She has never let us down and we stand proudly with her."
 —By Lee-Gazette Des Moines Bureau