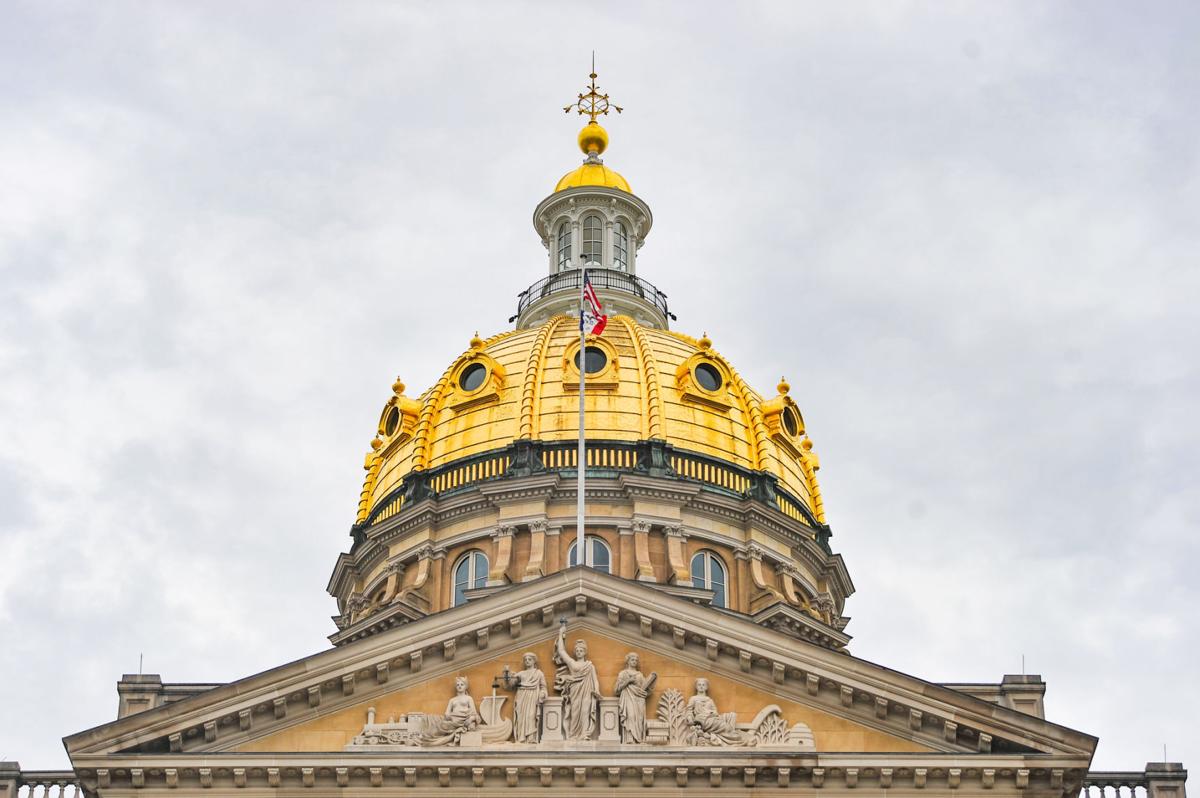 A roundup of legislative and Capitol news items of interest for Wednesday, April 7, 2021:
ECONOMIC DEVELOPMENT BUDGET: Members of the Senate Appropriations Committee voted 12-8 Wednesday to approve an economic development general fund budget of $46.2 million for fiscal 2022 — a boost of about 11% for programs dealing with workforce, employment and labor-market issues, university research, tourism and projects to grow Iowa's economy.
Subcommittee chair Sen. Mark Lofgren, R-Muscatine, said the $4.6 million increase represented more money for Future Ready Iowa initiatives — including $1.5 million to help construct, renovate and remodel child care facilities across Iowa.
It also includes a $1 million transfer for statewide tourism and marketing efforts, and $700,000 each for STEM and Empower Rural Iowa programs.
Sen. Bill Dotzler, D-Waterloo, said the spending bill contained some improvements, "half-steps" and "some quarter-steps," but lacked minority-party input since no bipartisan budget subcommittee meetings were held on the Senate side.
Majority Republicans issued an overall fiscal 2022 spending plan totaling $7.999 billion but have not released spending targets for individual parts of the budget.
Committee chairman Sen. Tim Kraayenbrink, R-Fort Dodge, said the plan was to roll them out piecemeal over "the next few weeks."
Sen. Janet Petersen, D-Des Moines, said a preferred method would be for legislators to receive a big-picture view of how the various budget pieces fit in the overall spending plan as the fiscal 2022 budget comes together.
PRISON INMATE DEATH: Officials with the state Department of Corrections said Wednesday that James Dean Blum, an 81-year-old prison inmate, was pronounced dead because of natural causes at 7:58 a.m. Tuesday at the University of Iowa Hospitals and Clinics.
He was an inmate at the Iowa Medical and Classification Center in Coralville. Blum had been serving a 50-year sentence for a second-degree murder conviction out of Washington County in the slaying of his wife. His sentence began on Feb. 22, 2011.
CHARTER SCHOOLS: Members of the Senate Appropriations Committee voted 13-8 Wednesday to advance legislation that would allow for an expansion of charter schools as an alternative to traditional public schools that backers say would help foster innovation, opportunities and more educational choices.
Committee chairman Sen. Tim Kraayenbrink, R-Fort Dodge, said the measure would allow a founding group to apply directly with the state Department of Education to form a charter school.
It also would also retain the current method of applying to the local school board to create a charter.
He said funding would flow with the student, similar to open enrollment, and the new program would be financed through a standing unlimited general fund appropriations.
Sen. Claire Celsi, D-West Des Moines, noted that analysts within the nonpartisan Legislative Services Agency said they could not attach a cost estimate for House File 813.
Basically, Celsi told her colleagues: "We're creating a monster of unknown size and unknown appetite, and we're writing the monster a blank check. We have no idea what this will cost, and for a body that seems to care so much about how everything costs, this seems a little odd to me that we're not investigating this just a bit more."
HF 813 is "a bad, bad bill, she said.
The measure, a priority of Gov. Kim Reynolds, now goes to the full Senate for consideration.