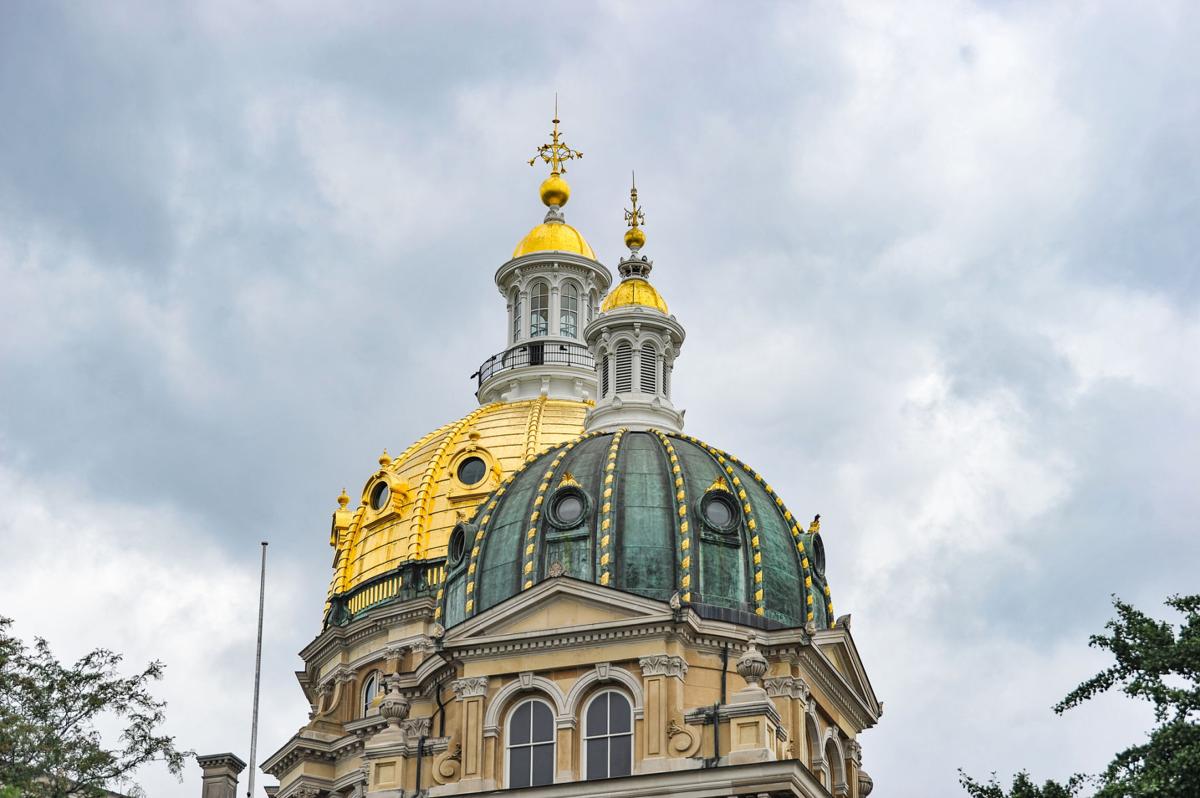 A roundup of legislative and Capitol news items of interest from Friday:
TWO NEW WARDENS: The appointments of new wardens at correctional facilities in Anamosa and Fort Dodge have been approved by the Iowa Board of Corrections.
Kristofer Karberg will be the warden of the Anamosa State Penitentiary, and Nicholas Lamb will be warden of the Fort Dodge Correctional Facility.
Karberg has worked in the South Dakota Department of Corrections, most recently as deputy warden. Previously, he worked for the State Department as site commander of security at the U.S. Embassy in Kabul, Afghanistan. He has more than 28 years of security operations experience.
Lamb is a deputy warden in the New Mexico Department of Corrections and had a 26-year career in the Illinois Department of Corrections.
NOMINATIONS SOUGHT: Nominations are open for the Iowa Nonprofit Awards, which recognize the exceptional practices, achievements and impact of nonprofit organizations and professionals, philanthropic organizations, national service and volunteer programs, and local collaborations for their efforts to address community challenges.
Nonprofit leaders, volunteer management professionals and the public may nominate the professional staff and volunteers of nonprofit organizations. Winners will be recognized during the Iowa Nonprofit Summit on Oct. 5-7.
Nominations are accepted in seven categories that can be found, along with nomination materials, at volunteeriowa.org. Nominations will be accepted through midnight July 2.
MORE 4-LANE MILES OPEN: About nine miles more of U.S. Highway 30 in Tama County are now open to four lanes between Tama and state Highway 21.
Traffic crosses over into two lanes of two-way traffic at the west and east ends of the project. The eastbound lanes and some side roads still need to be constructed.
The Iowa Department of Transportation anticipates the pavement construction to be complete in August with all four lanes open to traffic, weather permitting.
BLACK HAWK BRIDGE: The Iowa and Wisconsin departments of transportation are gathering public input on a proposed replacement of the Iowa Highway 9 Black Hawk Bridge over the Mississippi River at Lansing.
To accommodate the new bridge, about 5.9 acres of easement and fee title are needed from the Upper Mississippi River National Wildlife and Fish Refuge. The Iowa Division of the Federal Highway Administration intends to make a de minimis impact finding, meaning the matter is too trivial or minor to merit consideration, because the project is not expected to adversely affect the activities, features and attributes of the refuge.
The Iowa DOT will host a live online meeting at 5:30 p.m. June 15 at iowadot.gov/pim. Select the project and click on the "live meeting" link.
There also will be an "at your own pace" online meeting anytime between June 15 to June 30 at iowadot.gov/pim. Click on "Iowa 9 (Black Hawk) Bridge Meeting Online."
For general information or to make a comment, contact Krista Billhorn, Iowa DOT District 2 Office, 428 43rd St. SW, Mason City, IA 50401, (800) 477-4368 or krista.billhorn@iowadot.us.