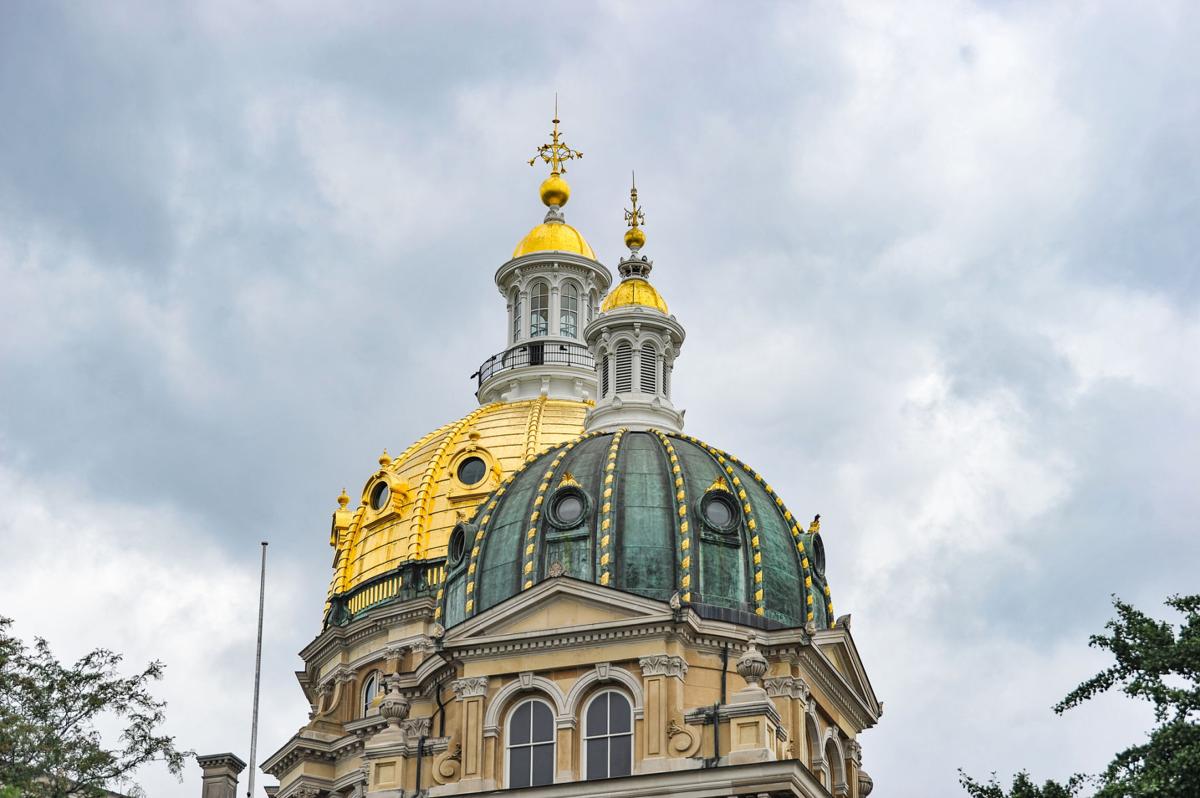 A roundup of legislative and Capitol news items of interest for Tuesday:
AVOID 'STRAINERS': Kayakers and canoeists can check for "strainers" — piles of wood or trees that can appear anywhere on a river, especially after it rains — before venturing out on Iowa waterways.
Department of Natural Resources river programs outreach coordinator Todd Robertson encourages paddlers to check the agency's interactive map to see where strainers have been reported. Paddlers also can report logjams at that site.
The wood piles can trap a boat and paddler, giving them little chance of escape if sucked under, Robertson said. Paddlers should know how to properly navigate by them or portage around them.
He also reminds paddlers to wear their life jacket at all times.
TRANSPORTATION COMMISSION ACTION: Members of the Iowa Transportation Commission on Tuesday approved more than $7 million in federal funding for 78 new public transit vehicles in 21 different public transit systems that will replace vehicles past their useful life.
Also, as expected, commissioners approved a new five-year transportation improvement program that included about $3.6 billion forecast to be available for highway right of way and construction. While state Department of Transportation officials said the impacts of COVID-19 on state road funding were much lower than anticipated, the commission still had to take action to balance highway program investments across the five-year period. That resulted in the delay of a few projects, but no projects were removed from the program.
The plan documents investments in Iowa's multimodal transportation system covering aviation, public transit, railroads, trails and highways.
ALL THE FISH YOU WANT: Fishing regulations at Otter Creek Lake near Tama will be relaxed starting June 15 to allow anglers to more freely harvest fish before the lake is dewatered this fall for a planned lake restoration project, the Iowa Department of Natural Resources announced.
Anglers with a valid sport fishing license may harvest all sizes and unlimited quantities of any species of fish from Otter Creek Lake. Any number of fishing poles is allowed. Anglers must remain in sight of these lines at all times, and follow all other fishing regulations and area rules.
Liberalized fishing regulations for Otter Creek Lake will be in effect until Dec. 31. Otter Creek Lake and Park hours are from sunrise to 10:30 p.m.
The project contractor is scheduled to move in July 6. Access to the boat ramp and west side of Otter Creek Park will be closed until the restoration project is completed. No boating of any kind will be allowed. Fishing will be allowed only along the east lake shoreline.
The fish population will be renovated to remove common carp and yellow bass from the lake. The DNR will restock the lake with largemouth bass, bluegill, redear sunfish, black crappie and channel catfish after the restoration project is complete and the lake has refilled.