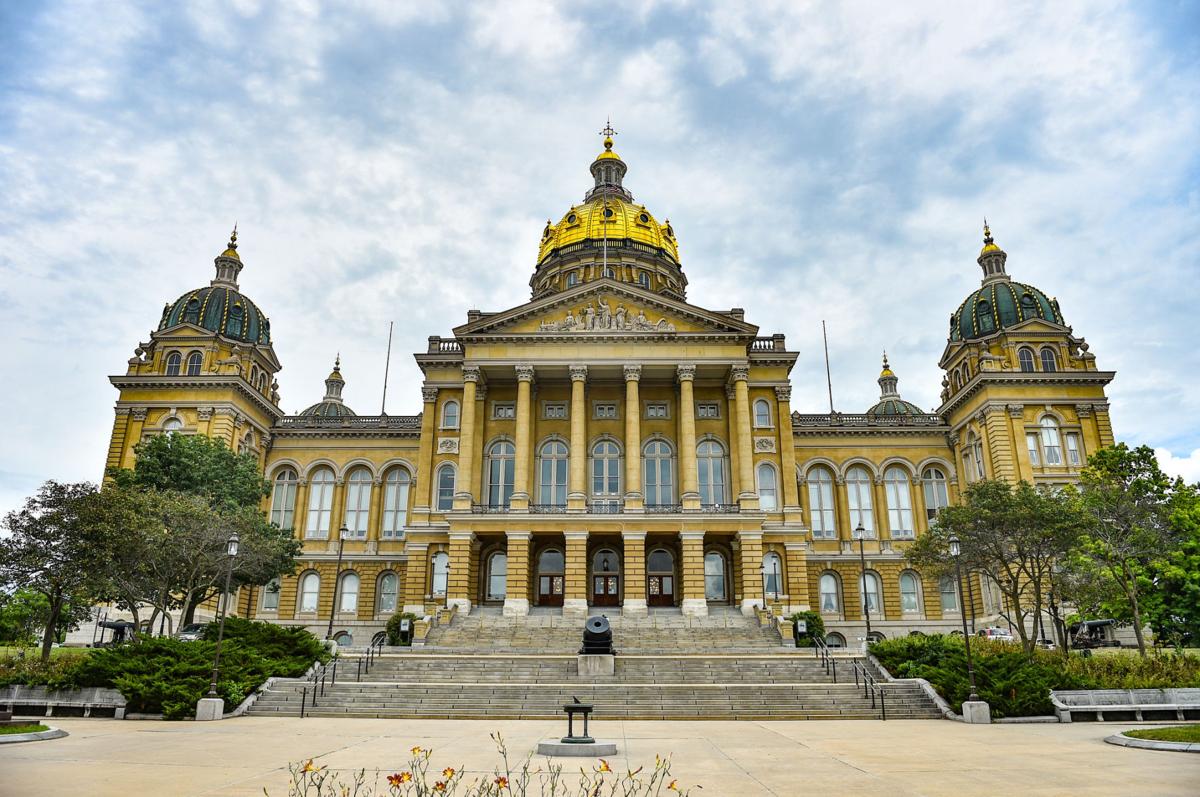 A roundup of legislative and Capitol news items of interest for Thursday:
MORE, PLEASE: State Treasurer Michael Fitzgerald joined colleagues to call on Congress to deliver $350 billion in aid for state and local governments to keep essential workers on the job, support vaccination efforts, and safely reopen schools.
"We're suffering every day. We need this help from the federal government, and then we can start working on things that would really help our state grow," Fitzgerald said on a call with state treasurers from Kansas, Oregon and Maine.
They were among 17 Democratic state treasurers who signed a letter seeking support to offset COVID-19-related revenue losses they said have resulted in government employees being laid off.
"We need the help to help our citizens get vaccinated," he said. "We're 46th in the country in distributing vaccines right here in the heartland. There's no excuse for that. We're suffering every day. We need this help from the federal government, and then we can start working on things that would really help our state grow."
According to the Legislative Services Agency, Iowa has received COVID-19-related federal assistance totaling more than $4.5 billion — an amount equal to about 60 percent of the state general fund budget.
ELECTIONS BILL: State Government committees in the House and Senate advanced a sweeping elections law bill that would make the state's early voting time frame one of the shortest in the country, ban anyone other than the individual voter from returning an absentee ballot, constrain county elections officials' ability to add drop boxes for completed absentee ballots and establish satellite early voting locations, create stronger punishments for county elections officials that violate state law, and more.
SSB 1199 and HSB 213 both advanced on party-line votes, with Republicans supporting and Democrats opposing the identical proposals.
House committee chairman Rep. Bobby Kaufmann, R-Wilton, said a public hearing on the bills will be scheduled for 5 p.m. Monday, and that the House version is tentatively scheduled for floor debate Wednesday. The sweeping elections bill were just made public on Tuesday evening.
More details on the public hearing will be available when it is officially announced.
COUNTY LIVESTOCK PLANS: Eighty-nine of Iowa's 99 counties have notified the Department of Natural Resources they plan to use Iowa's master matrix to evaluate applications for construction and siting of proposed animal confinements.
The master matrix applies to producers who must get a construction permit to build, expand or modify totally roofed facilities. Generally, these are confinement feeding operations with at least 2,500 finishing hogs, 1,000 beef cattle or 715 mature dairy cows.
The 10 counties not using the matrix are Davis, Des Moines, Keokuk, Lee, Mahaska, Osceola, Plymouth, Wapello, Warren and Washington. Under Iowa law, additional specifications are required for animal confinement producers who need a construction permit before they can build in counties which use the matrix.
DNR officials say counties that adopt the master matrix can provide more input on site selection, and proposed structures and facility management. Participating counties score each master matrix submitted in their county and can recommend that the DNR approve or deny the applications.
While all counties may submit comments to the DNR, counties that adopt the master matrix can appeal a preliminary permit to the Environmental Protection Commission.
For more information, visit Master Matrix (iowadnr.gov).
SUPPLEMENTALS: The House passed a $27.2 million supplemental school funding bill to help districts that incurred costs related to COVID-19, the Aug. 10 derecho or other challenges.
Rep. Dustin Hite, R-New Sharon, explained it differs from the Senate version that would have provided funds for 326 districts, but not Des Moines. The House version calls for paying the supplemental funds immediately, not next year. It was amended to treat schools that did not have in-person instruction because of the derecho as if they were in session.
Democrats argued it punished students in those districts that had less in-person instruction. They attempted to amend the bill to appropriate the money on a per-pupil basis.
The bill neither rewards nor punishes any district, Hite said. "It is additional money. No one gets less."
After more than an hour of debate, HF 532 passed 71-26 with 13 Democrats joining Republicans and 26 Democrats voting "no."
WORKDAY: The House approved spending $21 million from the state general fund to cover the cost of a new computer system after the U.S. Treasury rejected Gov. Kim Reynolds' use of federal COVID-19 funds to pay for the replacement of an antiquated human resources and finance computer equipment.
The Gazette reported in February 2020 that Iowa signed a $50 million contract with Workday after sidestepping traditional competitive bidding procedures to choose a company with little state government experience whose lobbyist, Jake Ketzner, is Reynolds' former chief of staff.
In a House Commerce Committee meeting Wednesday, state Chief Information Officer Annette Dunn defended the purchase based off a national request for proposals. Dunn also cited positive experiences with Workday at Iowa State University and the Department of Transportation, where she previously worked.
Other systems available today, she said, are like "an old car with a new engine whereas Workday is more like a new car."
In 2019, she signed a $21 million, five-year contract with Workday to provide human resources and financial cloud-computing services. In 2020, Dunn signed a $28 million Workday contract for implementation of human resources systems by summer 2021 and financial systems by summer 2022.
Rep. Chris Hall, D-Sioux City, planned to offer amendments to terminate the contract and redirect the funds either back into the general fund, the Earned Income Tax Credits for working Iowans or a Department of Public Safety equipment fund. However, they were ruled procedurally out of order.