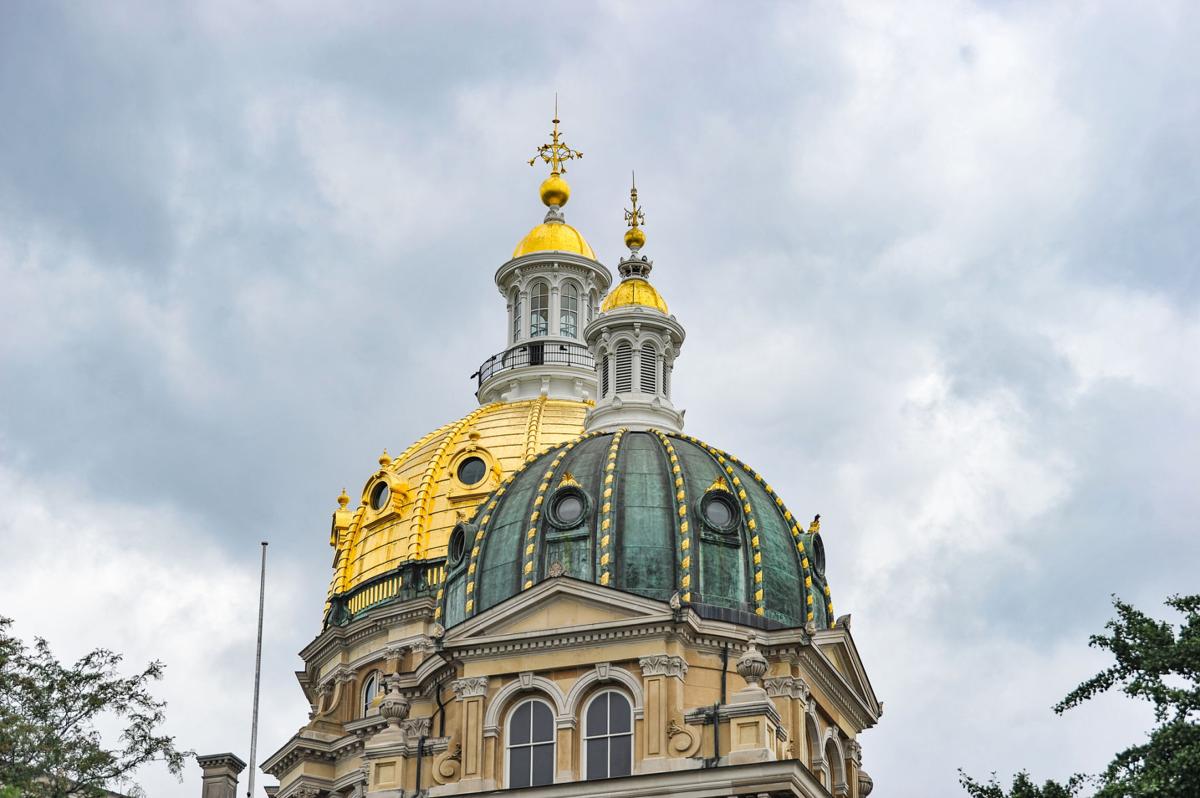 DES MOINES — A 103-page, 26-division package that includes 13 identical House and Senate proposals is a "great compromise," according to the bill manager, and the only path to adjournment for Iowa legislators already in their second week past the scheduled end date of the session.
"This bill is the pathway forward," Senate Ways and Means Committee Chairman Dan Dawson, R-Council Bluffs, said at the end of a Monday morning virtual hearing on Senate Study Bill 1276 that drew more than 150 participants, including 25 advocates who spoke on specific pieces of the package brokered by Gov. Kim Reynolds.
SSB 1276 includes $400 million in tax relief by eliminating the 2018 state income tax "triggers," compressing brackets and reducing rates, having the state take over mental health funding from property taxpayers while phasing out the "backfill" aid to local governments, phasing out the state's inheritance tax and exempting taxation on COVID-19 assistance.
It also incorporates various issues dealing with housing, energy infrastructure, child care tax credits and telehealth parity,
That makes it "a perfect compromise," Dawson said, because "there is no other train in this Capitol right now that's going to leave the station and address all of these priorities. If we don't do it now, folks, it's never going to happen. I can promise you that."
Although House Republicans have offered a plan addressing many of the same issues, Dawson called it "a lonely island that is not a proposed compromise."
Not everyone shared Dawson's confidence in the perfection of SSB 1276.
The Iowa Farm Bureau, Iowans for Tax Relief, Iowa Taxpayers Association and National Federation of Small Businesses praised the $100 million in property tax relief by having the state assume the cost of delivering mental health services to Iowa's regionalized system. But others warned that could leave the system underfunded when state revenues fall.
The state's balance sheet looks good now, but Jamie Cashman of the Iowa State Association of Counties warned that "when that day comes — and it will happen — when the state can't pay its financial commitment for mental health," the burden will fall back on to counties. The bill, however, would leave counties without a way to raise the necessary funds.
If the state had a better track record of keeping its word, there would be less worry, according to several speakers.
That included subcommittee member Sen. Pam Jochum, D-Dubuque, who wouldn't have a problem with the state takeover "if we had a guarantee that the state was going to make good on that commitment."
"History tells us something very different," she said, pointing out that not only are Republicans proposing to do away with the backfill promised as part of a 2013 property tax package, but four years after creating the framework for a children's mental health system, legislators haven't funded it.
"I have some real concerns that we will guarantee the money's going to be there," Jochum said.
The backfill for cities amounted to $52.5 million in the current fiscal year, Robert Palmer of the Iowa League of Cities told the panel. It compensates local governments for the loss of property tax revenue from commercial and industrial property relief.
According to state data, in fiscal year 2019-20, Des Moines received the largest backfill, $5.2 million. Cedar Rapids received $4.1 million, and Iowa City's backfill was $1.5 million plus $29,800 for tax increment financing backfill.
The backfill amounted to $29.5 million for counties, ranging from $6.6 million in Polk and $2.2 million and $1.3 million in Linn and Johnson counties, respectively, to $17,600 in Ringgold.
When Democrats and Republicans approved the backfill six years ago, "there was no mention of an expiration date," said Gary Grant, who represented Linn County, Cedar Rapids and the Urban County Coalition. By exempting some property classifications, legislators said local governments would continue to have "skin in the game." If the backfill is phased out, Grant said, the state would no longer have a stake in local government financing.
There was near unanimous agreement on language to guarantee reimbursement parity for telehealth mental health services not only because it would make services widely available, but it would help recruit mental health professionals to Iowa, said Amy Campbell, who represented several health associations.
Business groups generally liked the bill, but raised concerns about a provision to couple the Iowa tax code with the IRS on an interest limitation deduction. It would have a negative impact, especially on capital-intensive businesses, they said.
The third member of the subcommittee, Sen. Jason Schultz, R-Schleswig, called the bill "a big win for Iowa and the governor's office" because it would deliver tax relief.
"I think what's good for Iowans is leaving more money in their pockets," he said.