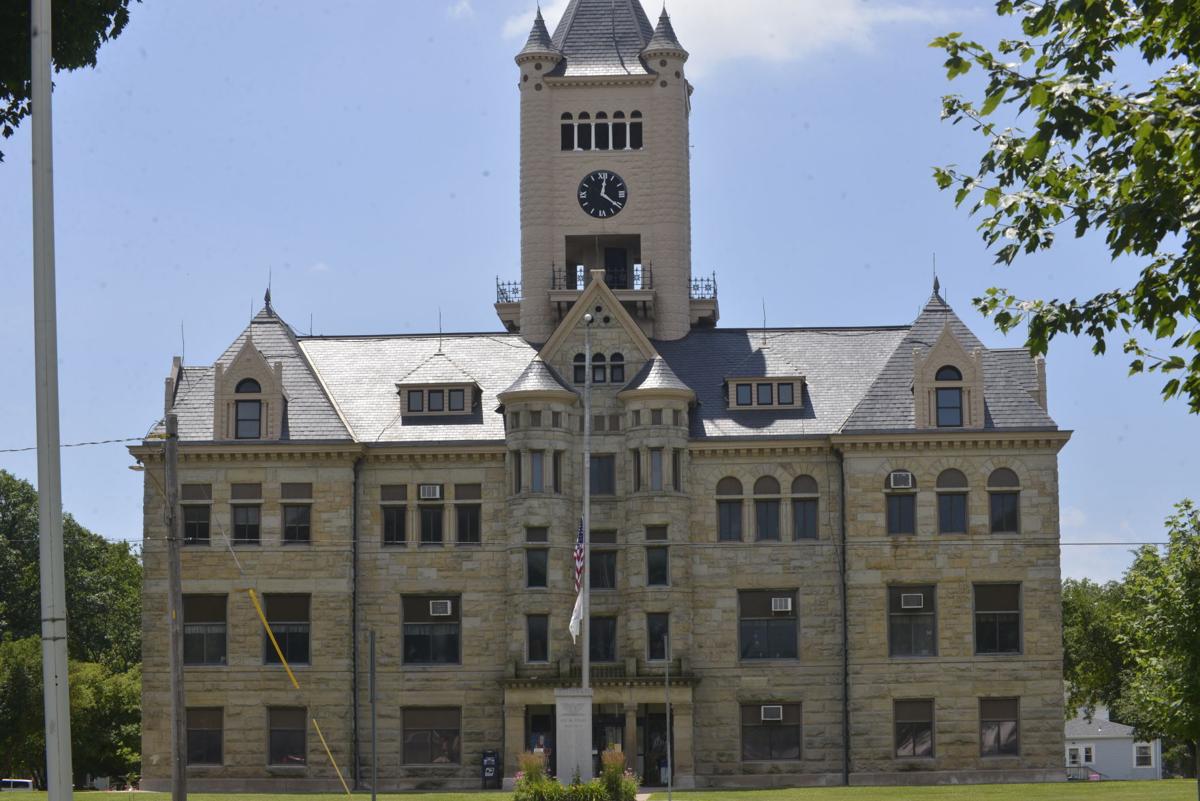 ALEDO — Melonie McLaughlin claimed the third and final open seat for Keithsburg alderman by two votes in the closest race on Tuesday's municipal election ballots in Mercer County.
Most candidates in the county ran unopposed or had no more candidates than seats open in multi-represented contests. Turnout was 21.8% of eligible voters (2,767 votes cast out of 12,718 eligible voters) at the county's 24 precincts. Results are considered unofficial until certified.
McLaughlin received 86 votes, trailing Lisa Wessels (100) and Donnie Cox (89) but edging Chad Weeks (84 votes) as voters selected three representatives from a list of six. Janet Occhi (62 votes) and Nila Carle (30) rounded out the field.
Keithsburg also had a contested mayor's race, with Sharon Reason beating Allen Henshaw 119-63.
Three of Aledo's four wards had uncontested races for alderman, but in the other one, Robert "Jay" Doherty beat Terry Bewley 83-57.
Michael Lester was elected Viola village president, beating Kirk Doonan 146-88, and Mark Heater beat Todd Heath 116-15 for Joy village president.
In Alexis, Rick Benson beat Dale Oberhaus 45-16 for village president, and Julie Corben Van Fleet (53 votes), Moses Anderson (45) and Jesse Hare (28) outpolled Dan Blake (16) and Madison Blake (11) in the race to pick three village trustees.
Joy also had five people in the hunt for three village trustee seats. Paul Hampton (79 votes), Joshua McKinney (64) and Noah Livermore (61) claimed the spots with Joe Hunt (39) and Katherine Leonard (38) rounding out the field. In the battle for the unexpired two-year term for trustee, Don Wilken beat Cindy Britton 88-34.
Eight candidates ran for Mercer Township trustee, and seven of them received between 11.86% and 14.45% of the vote. Claiming the four seats were John Swearingen (384 votes), Thomas Lloyd (371), Jeff McWhorter (363) and Phyllis Bewley (340). The other four were Larry Bull (329), Eric Skinner (316), Mark Bieri (315) and Jim Welch (239).
In the closest two-person race, Michael Nelson beat Joe Lower 202-197 for Greene Township highway commissioner. Also in Greene Township, Jeffery Whittington (249 votes), Karen King (231), Chris Johnston (228) and Susan Deblock (221) were elected as the four trustees, with Randy Slater (195) finishing fifth.
Henry "Hank" Shimmin (105 votes), Jill Marie Jenks (105), Daniel Toops (100) and Amelia Tierney (86) won the four seats on the United CUSD 304 Board, while Daniel Ott (74) came in fifth. Kimberly Stevens (1,241 votes), Jeffrey Swan (1,059) and Fritz Larsen (904) were the leaders for the three seats for Black Hawk CCD 503 trustees, while Robert Haak received 832 votes.
In other highway commissioner races, Nathan Frieden beat Doug Giles 122-67 in New Boston Township, and David Lloyd beat Andrew Lower 92-58 in Perryton Township. Mike Miller ran unopposed in Mercer Township, as did Denis Weeks in Duncan Township, Ronald Rooth in Eliza Township, Kevin Zander in Keithsburg Township, Dan Cheline in North Henderson Township, Jeffrey Simpson in Ohio Grove Township, Jim Hampton in Preemption Township, Jeff Weber in Richland Grove Township, Donald Fowler in Rivoli Township, Lynn Pease in Suez Township, John Retherford in Millersburg Township and Harvey DeKeyrel in Abington Township.
A pair of ballot questions also were turned down in the county. The Mercer Township question received 412 no votes and 305 yes votes, and the Sherrard PLD question had 278 no votes to 185 yes votes.
Among the uncontested candidates were Christopher Hagloch (Aledo mayor), Christopher DeFrieze (New Boston mayor).
In Aledo were Jarod Dale (clerk), Sandy Bull (treasurer) and aldermen Zachary Frick (Ward 1), Linda Sarabasa (Ward 2) and Barry Cooper (Ward 3). 
In Keithsburg were Kayla Hillman (clerk) and Lucinda Diehl (treasurer).
In Matherville were Larry "Pete" Adams (village president), Anne Slavish (treasurer) and Jason Schiess, Shayne Neubert and Alexander Johnson for the three spots as village trustees.
In New Boston were aldermen Mark Fourdyce (Ward I), Doug Ramer (Ward II2, four years), and Keith Schreurs Jr. and Christian King (Ward III).
In North Henderson were Carol Rogers (village president) and Angie Chandlee, Charles Shultz and Cheryl Stevens as trustees.
In Reynolds were Joseph DeMarlie (village president), Mark Allen (clerk), Justin Tyler Fuhr (unexpired two-year term as trustee) and Richard Curry, Marcus Bolt and Chris Rowe for four-year terms as trustees.
In Seaton were Scott Springer (village president) and Robert Springer, Mike Roberts and Randy Kaufman as trustees.
In Sherrard were Shawn Wyant and Stephanie Dobbeleare as trustees.
In Viola were Marilyn Carrico (clerk) and Scott Barber, Perry Whan and Gayle Taylor (trustees).
In Windsor were James Starcevich (village president), Claudine Johnson (clerk), Jason Beattie (unexpired two-year term as trustee) and David Willems, Dennis Loving and Steven Burton (four-year terms as trustees).  
In Duncan Township were Jolene Davidson (supervisor), Shana Struble (clerk) and Dennis Nelson, Denis Doonan, Bradley Retherford and Richard Rockhold (trustees).
In Eliza Township were Teresa Schell (supervisor); Tamala Parchert (clerk); Christopher Bieri, Michael Sywassink, David Frieden and Tom Frieden as trustees; and Melanie Cox-Lagerstrom, Tamala Parchert and Ronald Maas (board of managers).
In Greene Township were Richard Whittington (supervisor), Janet Bodeen (clerk) and David Johnson (assessor).
In Keithsburg Township were Amber Gibson (supervisor), Cindy Howard (clerk) and Clarence Howard and Lucinda Diehl (trustees)
In Mercer Township were William Taylor (supervisor), Barbara Ann Chiles (clerk), Tiffany Newswander (assessor).
In New Boston Township were Pamela Russell (supervisor), Forrest Green (clerk) and Don Russell, Roger Grundstrom, Tim Sloan and Richard Robinson (trustees).
In North Henderson Township were Robert Cheline (clerk) and Drew Johnson, Steve Gregory, Brian Yung and Donald Adams (trustees).
In Ohio Grove Township were Bill Staker (supervisor); Sue Atkinson (clerk); and Brett McCrory, Mark Dunn, Doug McCaw and Doyle Speer (trustees).
In Preemption Township were Larry "Pete" Adams (supervisor); Tara Osborne (clerk); and Jean Ann Adams, Dave Flickinger, Al Hampton and Jay Zimmerman as trustees.
In Richland Grove Township were Jon Gochee (supervisor); Chris Slattery (clerk); Laurie Epperly (assessor); and Chris Behn, Stephen Rourke, Dale Mott and James Andrews (trustees).
In Rivoli Township were Catherine Easley (supervisor); Christine Brewer (clerk); Cara Craft (assessor); and Robert Olson, Russell Robb and Justin Fowler (turstees).
In Suez Township were Jeffrey Gregory (supervisor); Brent Titus (clerk); and Moses Anderson, Eric Miller, Timothy Van Fleet and Douglas Gowdy (trustees).
In Perryton Township were Douglas Ball (supervisor); LeAnn Quillin (clerk); and Shay Litwiler, Matthew McCleary, Courtney Lower and James Wood (trustees).
In Abington Township were Ivan Ewing (supervisor); Gary Greer (clerk); and Gary Unsworth, Doug Chaffer, Thomas Nipper and Keith Wheeler (trustees).
In Millersburg Township were Jodi O'Leary (supervisor); Taegan Sell (clerk); and David Higgins, Lee Bell, Mary Peterson and Jason Kellett (trustees).
Janet DeKeyrel (assessor in Ohio Grove, Abington and Keithsburg townships).
Michelle Adams (assessor in North Henderson and Suez townships).
Darla Dixon (assessor in New Boston and Millersburg townships).
Aaron Kenney (Seaton park commissioner).
Darcie Berry, Alissa Gelaude and Pamela Eiker (Clover Library trustees).
Robert Beguelin and Laura McEwen (Edwards River Library trustees for six-year terms) and Larry McAuley (Edwards River Library trustee for an unexpired two-year term).
Katie Miller and Jacqlyn Winter (New Windsor Library trustees).
Allen Holdsworth (Sherrard Library trustee).
Barbara Harrison, Richard Lawson and Annestte Essary (Viola Library trustees).
Michael Bowns and Mark Bieri for unexpired two-year terms on the Mercer County School District 404 Board, and Julie Wagner, Talbert Balmer Jr., Donald Yates and Jason Monson for four-year terms on the Mercer County School District 404 Board.
Thomas Parchert and Greg Marty for Rockridge CUSD 300 Board.
Rhys Fullerlove and Troy Wolford for Sherrard CUSD 200 Board unexpired two-year terms, and Kimberly DeBlock, Robert Helm and John Cabor for Sherrard CUSD 200 Board four-year terms.
Tom Colclasure, Bruce Lauerman and DeVone Eurales for Carl Sandburg CCD 518 trustees.
David Ford (Seaton Fire trustee).
Henry Potter (Eliza Township land commissioner).