See the new Illinois laws that took effect July 1
Illinois lawmakers approved 665 bills this legislative session. While most await Gov. J.B. Pritzker's signature, here are some that have been signed that you should know. 
665 bills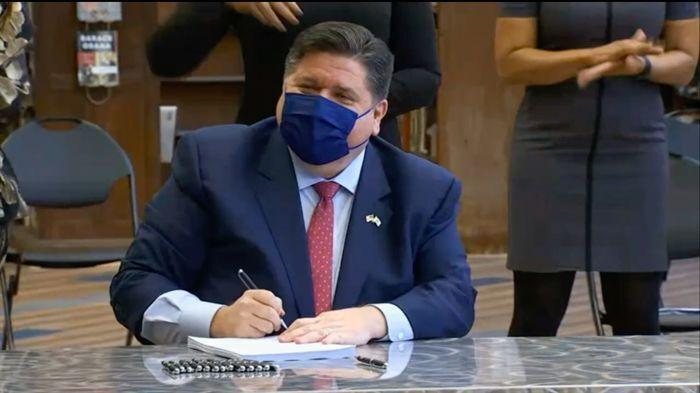 School funding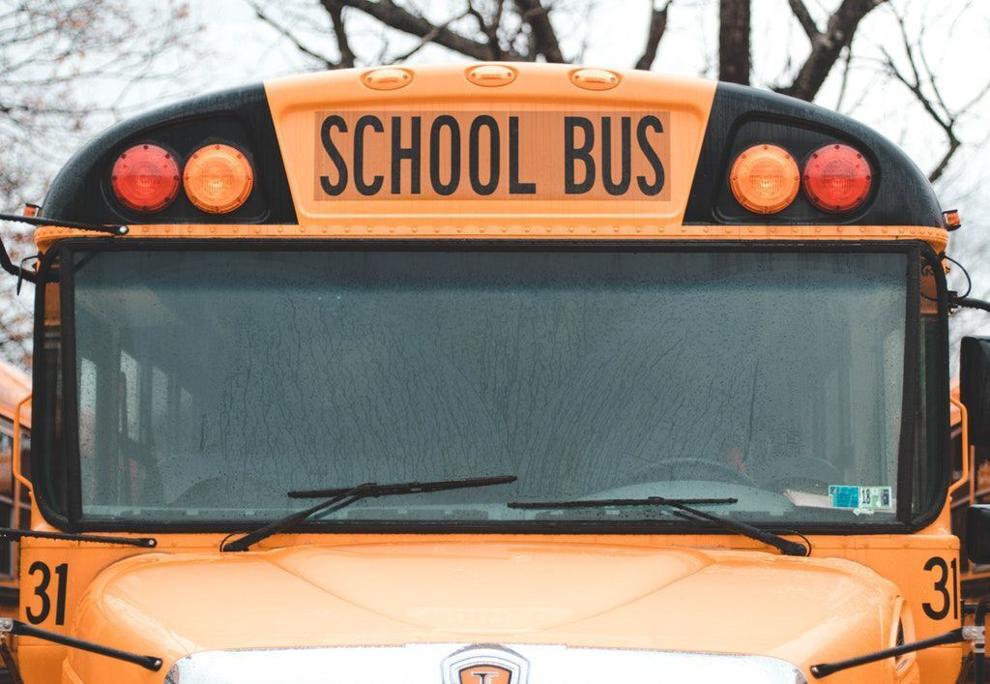 Election reform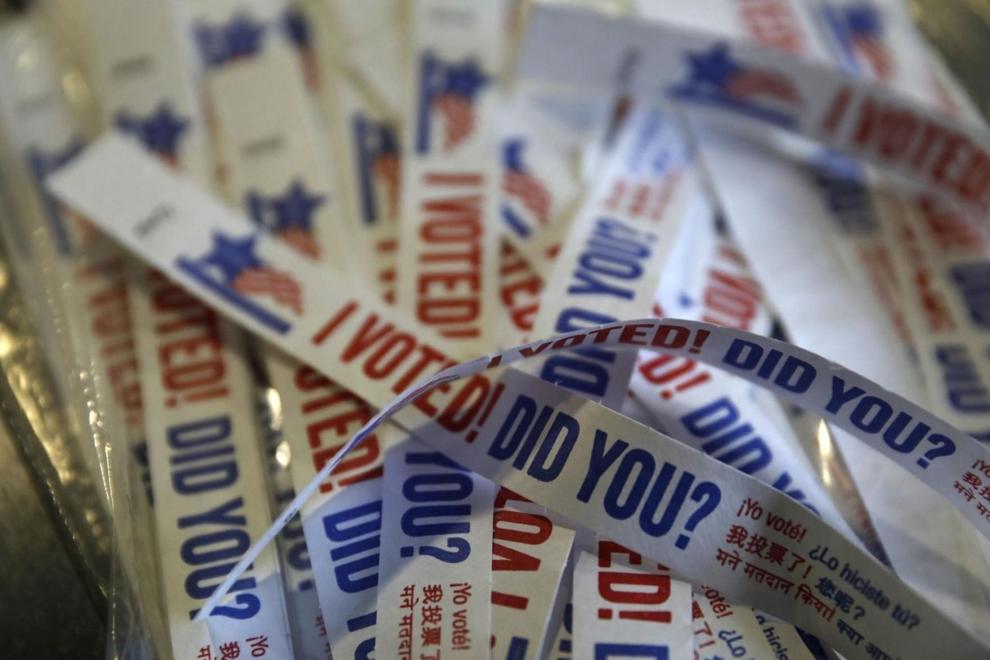 Vote by mail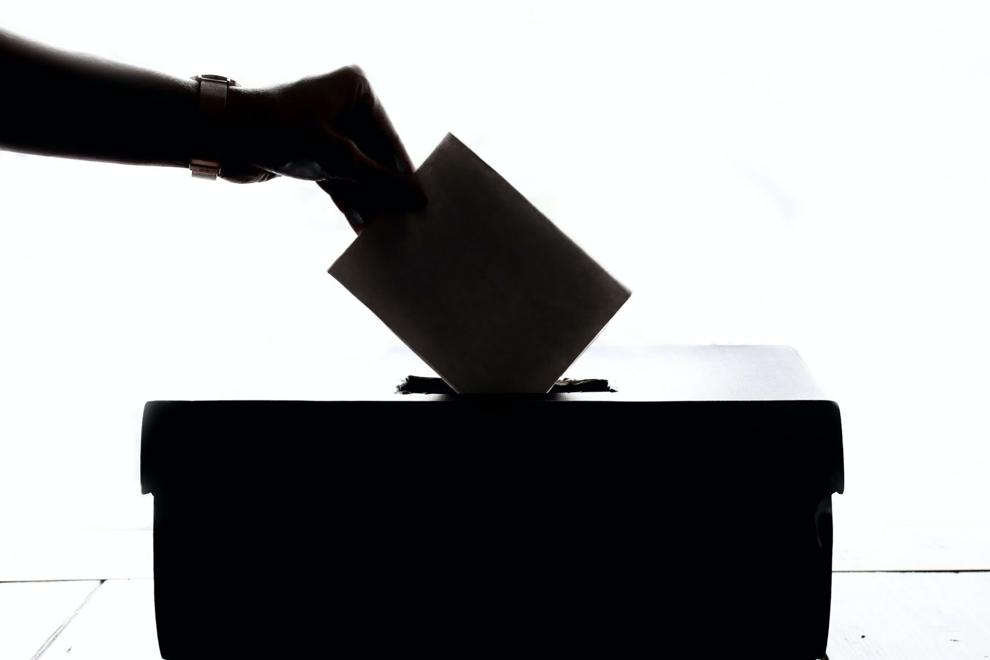 State legislative redistricting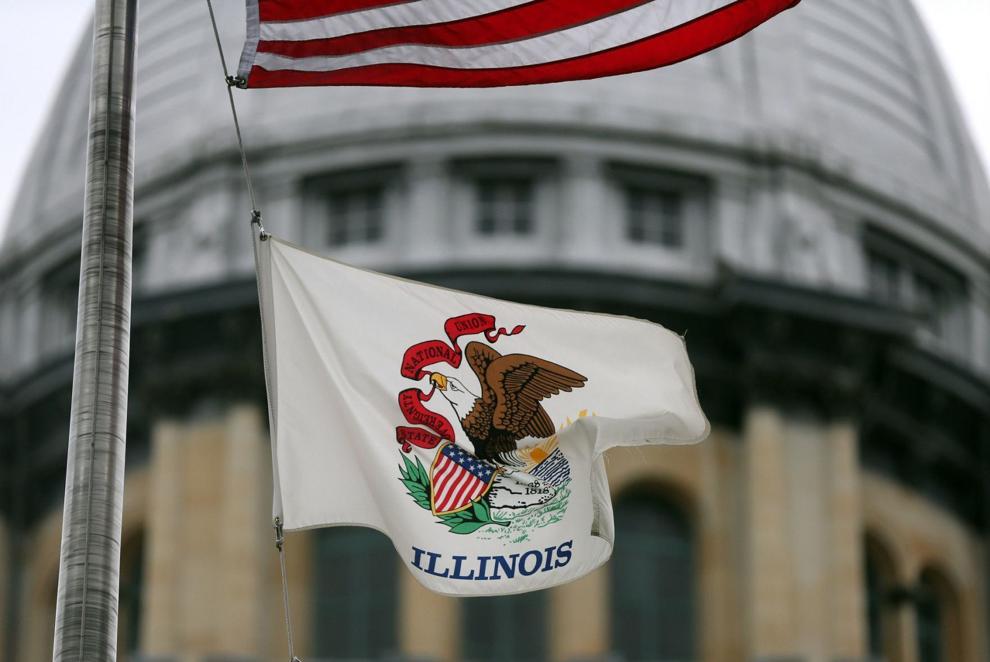 Illinois Supreme Court redistricting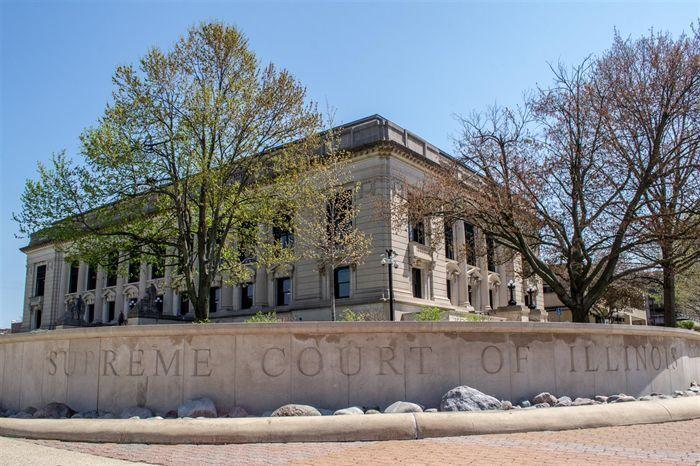 Police reform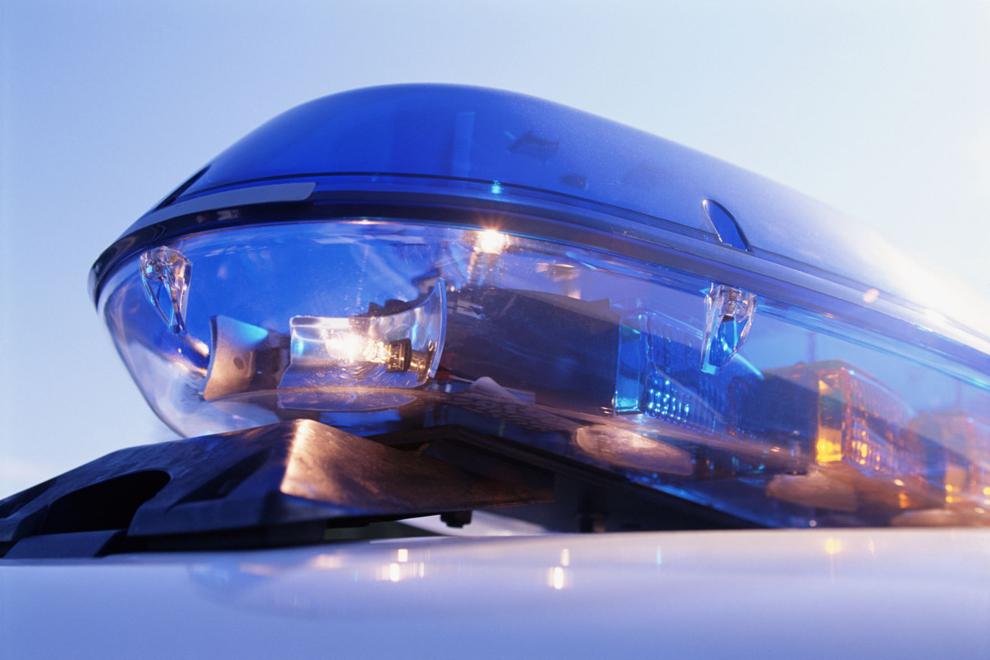 Payday loans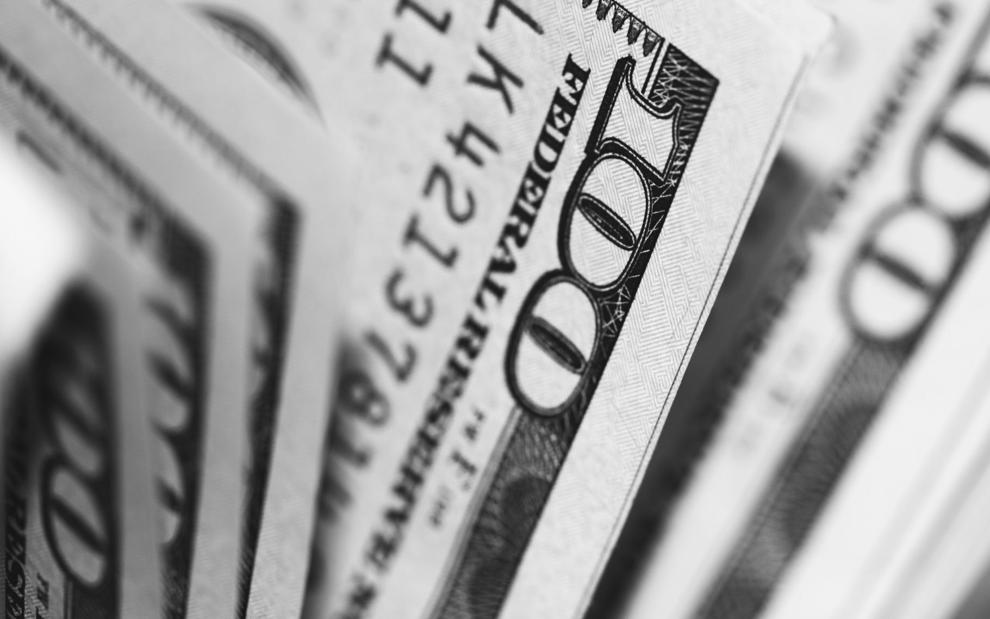 Vaccine lottery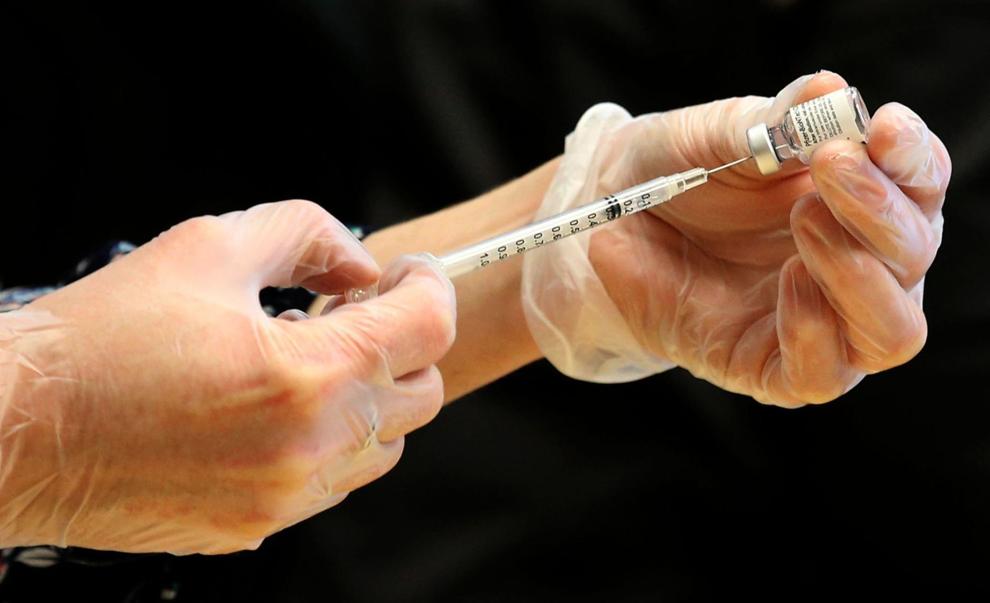 College athletes' compensation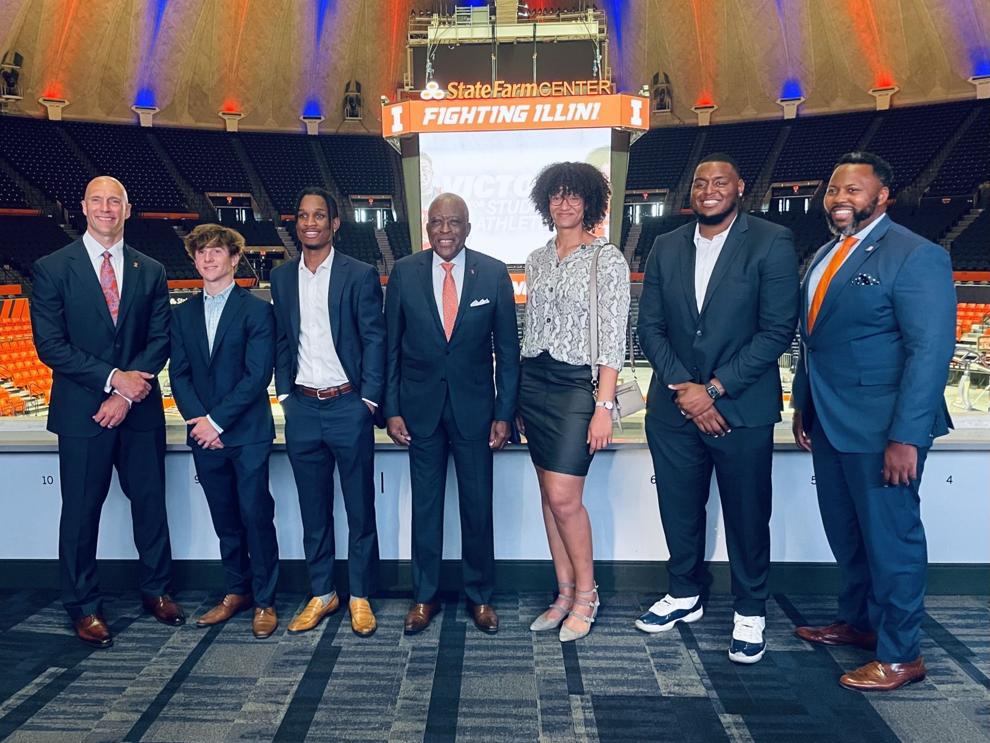 COVID-19 emergency housing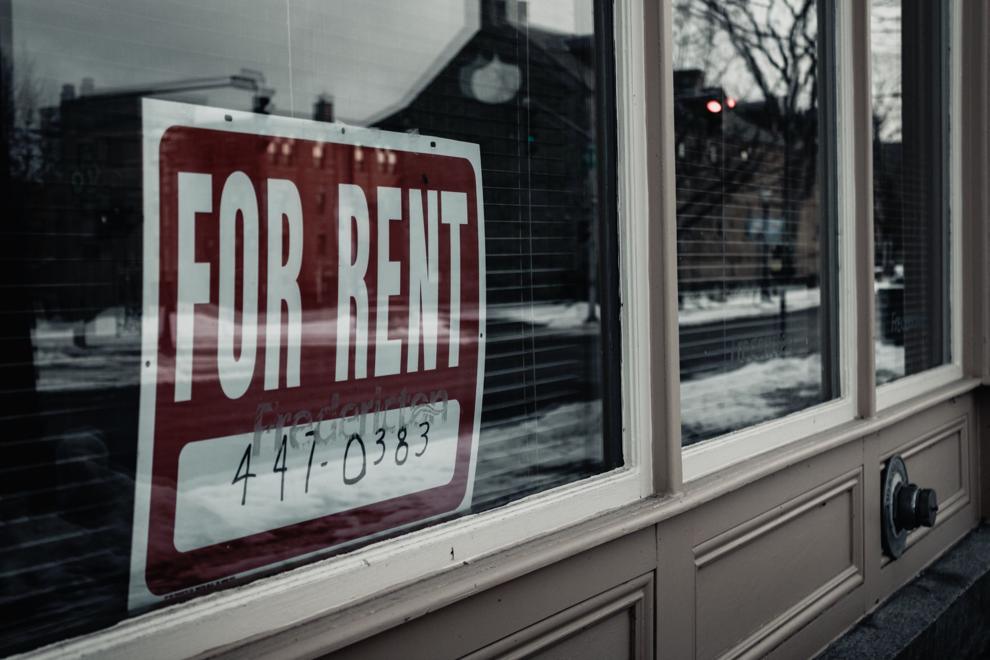 Pretrial interest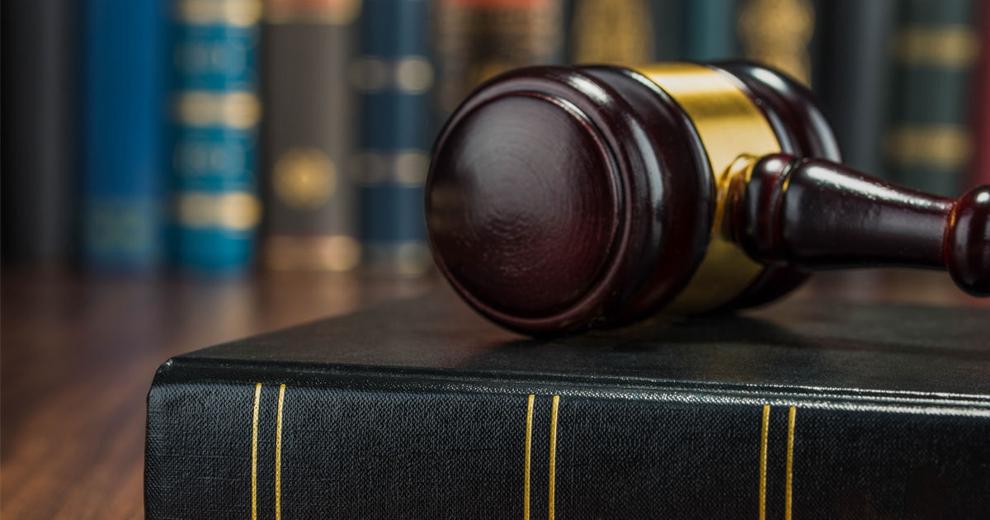 Casino labor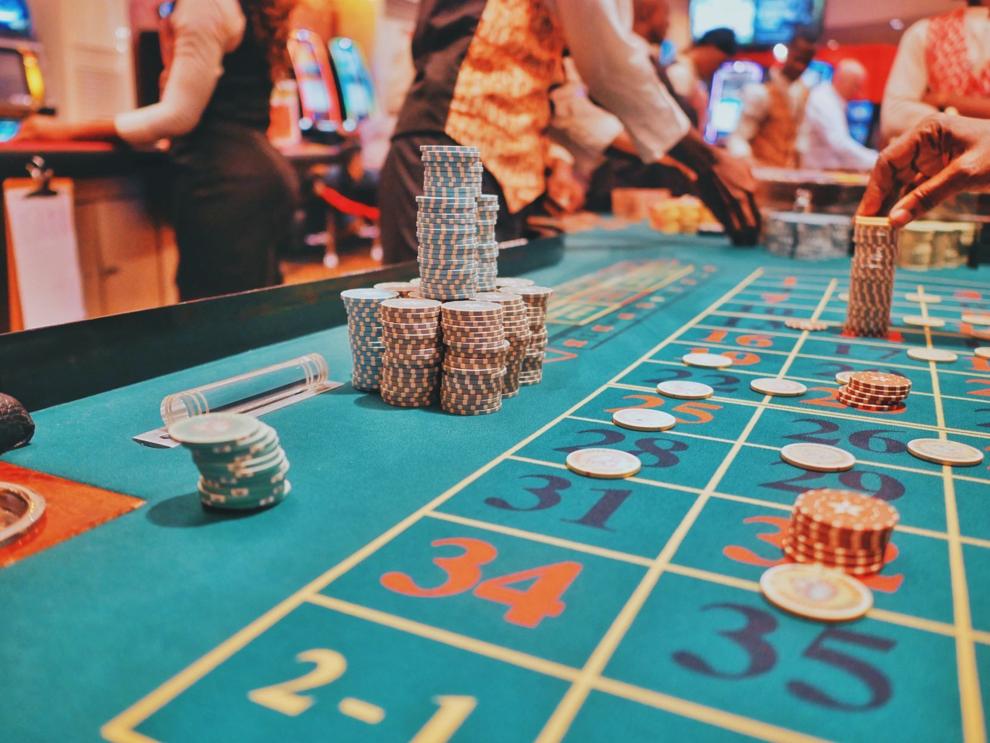 Crime victims compensation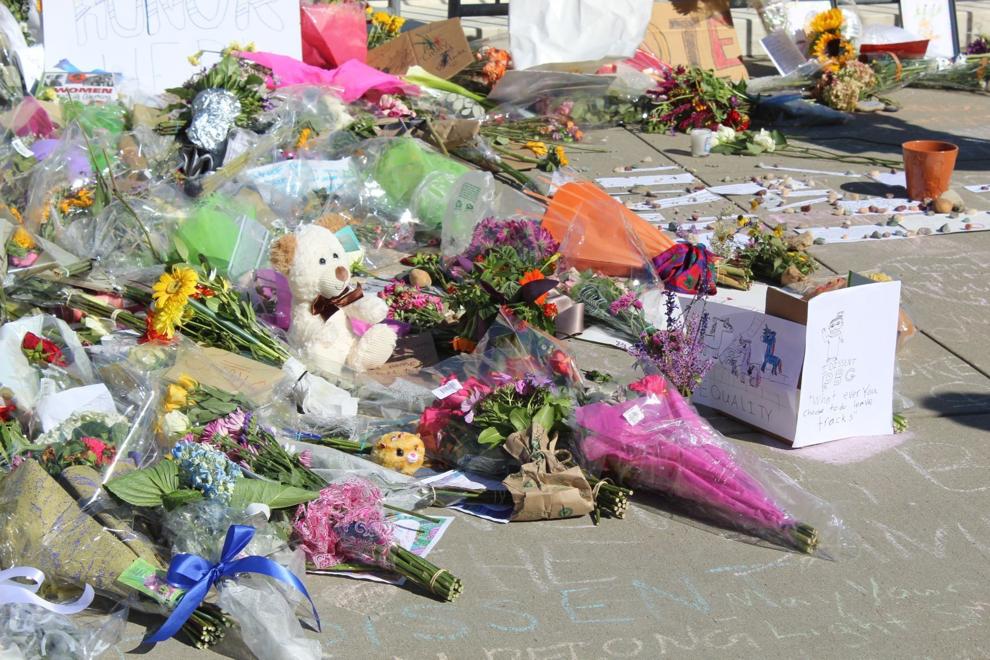 Electronic signature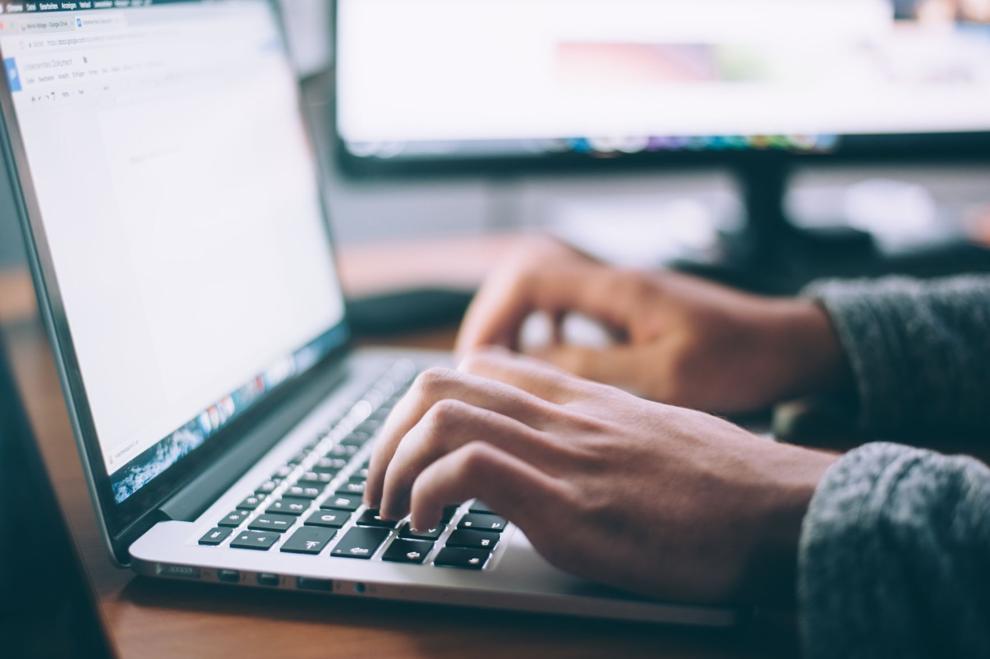 Related to this collection
Illinois voting rights groups have reached a settlement agreement with Secretary of State Jesse White over alleged violations of the federal Voting Rights Act and Illinois' recently passed automatic voter registration law.
Brady is wading out of his comfort zone by exploring a run for Illinois secretary of state, an office being vacated by the retiring Jesse White. 
Mayor Lori Lightfoot said Tuesday night that "about 99%" of the criticism she receives over her temperament is due to the fact she's a Black woman.
State courts in Illinois are preparing to return to normal operations after nearly 16 months of operating under special rules brought on by the COVID-19 pandemic.
U.S. Rep. Adam Kinzinger was one of two House Republicans to vote Wednesday to support Democratic Speaker Nancy Pelosi's plan to create a special House select committee to investigate the Jan. 6 attack on the U.S. Capitol.
A good Thursday to all. A National Weather Service dense fog advisory is in effect until 8 a.m. for the region, including Clinton, Muscatine, …
When the Chicago Cubs scored their seventh run in the first inning Wednesday in Milwaukee, they had a 94.6% win expectancy.
More than a dozen provisions in a criminal-justice equity bill spearheaded by Black lawmakers and signed into law by Gov. JB Pritzker — including sections dealing with police misconduct records and officers' use of force — take effect today.
"When you've got people that say crazy stuff and you're not gonna make that threat (to them, but) to make the threat (to) the truth tellers, you've lost, you know, any credibility," Kinzinger said.
Chicago's minimum wage is now at $15 per hour, four years before the state is set to reach that bench mark.
The $10 million vaccine promotion in Illinois is designed to thank people who already have received at least one dose of vaccine and as an incentive for people who have not gotten a shot to get one. 
Get a text recently from the "Illinois secretary of state"? You might be among those targeted in a prolific and fast-growing text scam.
People filling up their tanks will have to pay a little more at the pump, beginning in July 2021 as the Illinois gas tax rises again.
While Chicago Mayor Lori Lightfoot apologized for a wrongful police raid in 2019, records and interviews suggest her administration has continued to play hardball in defending the department's actions.
Darren Cole, of Chicago, faced scrutiny for some 15 years because of an outstanding arrest warrant for another man named Darren Cole in Marion County.
In Illinois, 4,524 restaurants received grants totaling more than $1.4 billion, with an average grant of about $309,000, according to the Small Business Administration. 
"It feels fitting and right to welcome new citizens here where baseball, America's game, truly America's pastime, is played in the best ballpark that was ever made." 
Clark Roush mailed the check to the Red Cross Thursday, and included a handwritten letter thanking the agency for the tornado relief.
Veterans Victory Farm in Naperville grows organic foods using regenerative practices and provides jobs for veterans, including those who suffered from traumatic brain injuries and post-traumatic stress disorder.
Pairing up a meat processing plant and a wedding venue may sound like a sitcom script, but it is a very real business soon to open in West Peoria.
"What's Cooking at the Capitol" is a blog combining lively discussion about small farm and food policy with local food and recipes.
In recent years, $23 million in federal and business grants has been invested in pennycress research in the Midwest to make it a viable commercial crop for feed and fuel.
Ivan Dozier has been state conservationist with the Natural Resources Conservation Service since 2012, leading the Illinois arm of the USDA agency. He oversees 260 employees tasked with implementing environmental policies across the state.
Apple pies and containers of rice and beans were hand delivered to the Springfield offices of U.S. Sen. Tammy Duckworth and Congressman Darin LaHood Friday ahead of Independence Day. A diverse group wanted to send a message as it asked the legislators to support the U.S. Citizenship Act of 2021.
State courthouses across Illinois may end social distancing measures and starting Oct. 1 criminal defendants may again invoke their right to a speedy trial under new Illinois Supreme Court rules.
Commonly known as the East St. Louis race riots, the attacks on Black people in May and July 1917 were carried out by angry white mobs upset about companies using Black workers as strikebreakers. 
This Chicago style of softball is played with 16-inch balls and without mitts.
Aaron Dufelmeier, University of Illinois Extension Office director, said the amount of rain received would have been more beneficial had it been spread out over several weeks versus just a handful of days.
According to a press release, witnesses reported that several subjects were involved in an altercation inside the White Oaks Mall when one person displayed a firearm and shot one of the other subjects.
The possibility of the Bears leaving their iconic lakefront home for the Chicago suburbs has been picking up steam in recent weeks, after the team announced a bid to purchase Arlington International Racecourse.
Health officials are asking people affected by an Illinois chemical plant explosion to share their experiences, including whether they've experienced new or worsening health problems.
Eleven people were rescued from a sinking boat near South Lake Shore Drive on Saturday morning after the police department marine unit and fire department responded to a call about a vessel in distress taking on water.
As the long holiday weekend wore on, Chicago police Sunday morning were investigating several shootings overnight, including multiple homicides, separate attacks that left teenagers wounded and a shooting in Gresham that left four men injured, two of them critically.
A 5-year-old girl was shot Sunday afternoon in the West Pullman neighborhood, according to Chicago police.
Two Chicago police officers were shot and wounded early Monday while trying to break up a crowd following Fourth of July gatherings, authorities said.
HOMEWOOD — More drownings have been reported in the Great Lakes so far in 2021 than by this time last year, prompting officials to urge swimmers to practice water safety measures.
SPRINGFIELD — Illinois is not mandating K-12 students receive the COVID-19 vaccine before the fall, the Illinois Department of Public Health said.
Expecting Nico Hoerner's return off the injured list would fix the Chicago Cubs offense is unrealistic.
The gunman who shot three people in a Chicago alley on the Fourth of July may have gotten away with the attack that left a woman dead — had a witness with a concealed carry license not stepped in, police suggested. 
A good Tuesday to all. Did you have a bang up Fourth of July weekend? Those warm and humid conditions that hung over the Quad-City region Mond…
Child care centers across Chicago relied on state and federal funding to stay afloat during the coronavirus pandemic as enrollment plunged.
BENTON — "Hello, ladies," Philip Brannan says as he welcomes a couple of repeat customers to his stall at the Benton Farmers Market. "How y'all doing?"
The language in a comprehensive energy bill aimed at moving Illinois to a carbon-free future has undergone a multitude of revisions, yet the foundation of equity within the bill has remained mostly untouched throughout the process.
Superintendent David Brown said at press briefing Tuesday that police were told the firearms were in a "very suspicious position" inside one of the rooms.
Illinois residents on Medicaid will have access to more services and some families with children in a state health insurance program may no longer have to pay premiums, thanks to new legislation. 
CHICAGO — The Illinois Department of Public Health on Monday reported zero deaths from COVID-19 for the first time since March 2020 — a sign of how far the state has come since the pandemic took hold.
President Joe Biden will make his first trip to the Chicago area as president Wednesday; he will push a portion of his domestic agenda aimed at easing the financial burden on working- and middle-class families.
An Iowa man was in custody in Chicago on Tuesday after police found a rifle with a laser sight in a hotel room that overlooks a Lake Michigan beach during the July 4th holiday weekend.
CHICAGO — Air Force One touched down at O'Hare International Airport shortly before noon Wednesday and President Joe Biden was greeted by Mayor Lori Lightfoot and Cook County Board President Toni Preckwinkle on the tarmac before embarking on a brief trip to northwest suburban McHenry County.
A short-lived remarkable event of no new COVID-19 deaths being recorded in Illinois on Monday was followed by the highest daily death count highest total in weeks.
It's the second upgrade from a major credit rating agency to move the state away from the brink of "junk" status. 
Illinois is adopting new guidance from the U.S. Centers for Disease Control and Prevention that says vaccinated teachers and students don't need to wear masks inside school buildings, officials announced Friday.
SPRINGFIELD – All public schools in Illinois will soon be required to teach a unit on Asian American history and culture as part of their social studies curriculum.
Every public elementary and high school in Illinois will be required to include a unit on the history of Asian Americans and Pacific Islanders, including their history in Illinois and the Midwest.
Illinois is adopting new guidance from the U.S. Centers for Disease Control and Prevention that says vaccinated teachers and students don't need to wear masks inside school buildings, officials announced Friday.
It's easy to pinpoint the main reasons the Chicago Cubs went from potential buyers at the trade deadline to imminent sellers.
Public high schools in Illinois will soon be required to teach students how to access and evaluate various kinds of news and social media. See what other bills Gov. J.B. Pritzker signed last week. 
A 98-year-old man was one of four drowning victims in Missouri over the weekend, according to the Missouri State Highway Patrol.
Stephen Calk was convicted of financial institution bribery and conspiracy. 
What is the actual impact of Illinois' slightly improved credit rating? In theory, it's huge. In reality, it's more complicated. 
Lawyers for plaintiffs and the state told federal judges Wednesday the issues involved in two lawsuits challenging the state's legislative redistricting plan are "straightforward" and ought to be resolved in short order.
The top state official charged with policing allegations of wrongdoing by Illinois lawmakers and legislative staff announced her resignation Wednesday, calling the position "essentially a paper tiger."
MONTICELLO — Kids are swimming, kayaking, doing archery, learning about science and all the fun things they always do at 4-H Memorial Camp in Monticello.
Minnesota state Sen. Foung Hawj was never a fan of the "Asian carp" label commonly applied to four imported fish species that are wreaking havoc in the U.S. heartland, infesting numerous rivers and bearing down on the Great Lakes.
The law, which takes effect Jan. 1, bars police from knowingly providing false information about evidence or making unauthorized statements about leniency while questioning those 17 and younger.
Acknowledging that Chicago residents are "scared" because of high crime, Mayor Lori Lightfoot said Thursday the city is working on a $1 million reward program for people who report illegal guns.
Gov. J.B. Pritzker signed four criminal justice measures into law Thursday, including one that bans deceptive practices in interrogation of minors. Read more details: 
The Illinois Supreme Court announced a plan Thursday that provides an additional one-month "triage" period for tenants and landlords in certain cases to seek rental assistance.
Gov. J.B. Pritzker has not formally announced seeking a second term, but he put $35 million of his own money into his campaign fund in March. Here's how much other candidates for state office have raised — and spent. 
An expert who studies Franklin's ground squirrels says their largest concentration in Illinois lives in Springfield. The city is taking steps to protect them. 
Rod Thill — @Rod on TikTok — gained over a million followers from videos laughing at and about the mistrials of corporate work-from-home culture. Now, like many other Americans, he has quit his job. 
Some public health experts are worried about sections of Illinois with particularly low vaccination rates, which are at risk for outbreaks and pose a challenge to herd immunity.
Portillo's, the fast casual chain known for hot dogs, Italian beef sandwiches and chocolate cake shakes, plans to go public, the company said Monday.
Charles "Chuck" Poettker is a U.S. Army veteran and founded Poettker Construction.
"We've been through so much in the last year, and through it all I've been so proud to see how Illinoisans have come together to support each other during the toughest of times," Pritzker said.
Pritzker will join a 2022 field that includes three announced Republican candidates and a number of other intriguing potential candidates.
Some schools, including Northwestern University and the University of Illinois System, have already announced they will require vaccinations for in-person learning.
CHICAGO – It's still unknown why an Iowa man allegedly had a rifle with a laser scope in his hotel room overlooking a downtown Chicago beach over the Fourth of July weekend.
Deli Star was headquartered for 34 years in Fayetteville, Illinois.
Illinois higher education officials are urging all colleges and universities to require students get vaccinated ahead of returning to campus next month for in-person learning in the wake of new federal guidance on vaccinations in school settings.
Lawyers for Illinois' Democratic legislative leaders last week filed a motion to dismiss a lawsuit from Republicans and a Mexican American advocacy group regarding newly drawn legislative maps, calling the challenge "purely speculative" until full U.S. Census data is released.
Has another bear made its way into southwestern Illinois?
Former State Treasurer Alexi Giannoulias reported raising $859,312 in the second quarter of 2021, more than all his opponents combined.
After picking a new name for the fish, the Illinois Department of Natural Resources hopes to see a marketing campaign akin to "Pork. The Other White Meat" or "Milk: It Does a Body Good."
People across Illinois are seeing red suns and moons — and hazy skies — caused by wildfires ravaging the western United States.
A "voluminous" batch of 90,000 documents and secret recordings will soon be sent to defense lawyers handling the perjury and obstruction case against Tim Mapes, the longtime chief of staff for House Speaker Michael Madigan, a prosecutor said in court Wednesday.
The victim was Tyliyah Whitis, 15, of Peoria, Illinois, Cedar Rapids police said Wednesday in a news release.
One of the intruders was fatally shot and a resident was wounded as the men scuffled over the intruders' guns, police said. The two were among 17 shooting victims in Chicago from 5 p.m. Tuesday into Wednesday, police said.
Chicago's City Council approved a controversial civilian oversight panel Wednesday, giving the public more control over police following years of protests about law enforcement misconduct.
Gov. J.B. Pritzker isn't considering using federal American Rescue Plan Act funding to pay down a multi-billion-dollar Unemployment Insurance Trust Fund deficit.
While most public health news over the last year and a half has been dominated by COVID, there's concern that if too many kids are behind on their normal immunizations, there could be other outbreaks as well.
A Chicago police officer was sentenced Thursday to 15 months in federal prison for his role as a top bookie in a multimillion-dollar sports gambling ring that allegedly included the now-pardoned brother of Chicago Bears linebacker Brian Urlacher.
Chicago-based McDonald's needs to increase annual spending with minority suppliers by 10%, or about $300 million, to reach its new target.
As companies welcome workers back to offices, they're often labeling them as either vaccinated or unvaccinated, with different treatment for each group. It can be a delicate issue — given many people's strong feelings about vaccination — that companies are handling differently.
Former St. Clair County Sheriff and Illinois Lt. Gov. David C. O'Neal, who also served in positions under Presidents Ronald Reagan and George H.W. Bush, has died.
The center, still in its planning stages, has received both support and concerns from community members. The facility aims to address issues facing the LGBTQ population and offer a space for people to freely be themselves, together.
Republican U.S. Rep. Adam Kinzinger, an ardent foe of former President Donald Trump and his GOP allies in Congress, was being considered by Democratic House Speaker Nancy Pelosi as a late addition to a select committee examining the Jan. 6 insurrection at the U.S. Capitol, the panel's chair said Thursday.
Gov. J.B. Pritzker is launching the first TV ads of the 2022 race for governor. They also unveil his campaign's theme: "Strong leadership in tough times."
"If our region doesn't work together to protect one another, we could see spikes that overwhelm our hospital and public health systems," said Dr. Fredrick Echols, the city of St. Louis' acting director of health.
The makeover of the property, purchased in April 2019 for $487,500, was featured on a season two "Windy City Rehab" episode that aired in September.
While President Joe Biden is calling for Congress to extend the expansive tax relief effort beyond this year, some critics warn that because the funds automatically reach only those who file taxes, the poorest of the poor could inadvertently be excluded.
Here's what you might have missed this week in Illinois news:
These iridescent green beetles are best known for feeding on roses and linden trees, but in fact they can feast on hundreds of different plants, according to Sharon Yiesla, plant knowledge specialist in the Plant Clinic at The Morton Arboretum.
The program is designed to spur creation of affordable rental housing in expensive areas and encourage investment in existing affordable units, in exchange for varying property tax incentives.
Mayor Lori Lightfoot said she isn't having any "second thoughts" about allowing Lollapalooza to go forward, even as COVID-19 cases spike. 
Authorities said the couple appeared in social media posts inside the Capitol rotunda during the unrest. They were identified in part by the woman's Joliet plumbers union jacket.  
Starting Jan. 1, most insurance companies doing business in Illinois will be required to provide their beneficiaries with timely and proximate access to treatment for mental, emotional, nervous or substance abuse disorders.
Republican gubernatorial candidate Gary Rabine said he would not encourage people to get a COVID-19 vaccination, incorrectly saying the shots were not FDA-approved and had caused thousands of deaths.
Though he expressed regret at sentencing, Dr. Jay Joshi now says his guilty plea was a mistake, and that his prosecution was the product of government hysteria over opioid painkillers.
The change to federal guidance came as cases in Illinois and around the country continue to rise as the vaccination pace stagnates and mask mandates are relaxed.
The Illinois Department of Transportation announced the two right lanes of the Poplar Street Bridge on I-55/64, including the Illinois 3 southbound ramp, in East St. Louis, will be closed from 7 a.m. to 12:30 p.m. Thursday July 29.
"Don't think that just because on some given day we don't have a mitigation in place that we can't, as a result of the significant rise in cases, decide that it it time for people to put on masks," Gov. J.B. Pritzker said. 
The announcement came as the state reported 2,082 new COVID-19 cases, the most since May 7, and the case positivity rate rose to 4 percent, the highest since April 19.
"If you believe a student has the right to stay in the classroom and not be yanked out on an arbitrary day that happens to be their birthday, our current laws just haven't been good enough," Gov. J.B. Pritzker said. 
"This isn't just about politics, it's about people connecting their own lives and identities to these stories, these myths or these histories," said Smithsonian curator Aaron Bryant.