Louise Hales stood outside the U.S. Bank Center, 201 W. 2nd St., in Davenport, holding a sign with an image of President Donald Trump and "Nope" written underneath the image.
Hales was one of about 85 people who braved sub-freezing temperatures to rally outside of the Davenport offices of U.S. Sens. Charles Grassley and Joni Ernst, R-Iowa, in favor if the impeachment of Trump.
The pro-impeachment rally in Davenport was one of several hundred held nationwide the night before the House of Representatives will begin debate and possibly vote on two articles of impeachment against Trump. If the House votes to impeach, the issue will move to the Senate which acts as jury and judge.
"I'm hoping that the Senate makes it a fair trial, where they look at evidence and they evaluate and they follow the oath they have to take," Hales, of Davenport said. "If Trump is innocent, that's fine, but let's have a process that's fair and correct."
"I'm just here to remind our senators that they swore an oath to the Constitution and not an oath to their party, and that they represent the people and not the party, and I think they've completely forgotten that," said Jacki O'Donnell of Davenport as she held a sign, "You Swore an Oath."
Holding a sign, "Nobody is above the law," Beth Cook of Davenport said she wants elected officials to represent the people as the job for which they were voted into office entails.
"When I see Sen. Ernst behind our President nodding away I think, I wish they would think for themselves," Cook said. "If they're going to look the other way with this, our current president is going to bulldoze full-force ahead and do more damage in our country and across the world."
Norm Bower of Davenport said there are parallels between the impeachment of Trump and the impeachment of President Richard Nixon.
"We've had people like Sen. (Lindsey) Graham (R-South Carolina) talk about he doesn't want any more evidence, that he doesn't want to be confused with the facts, so to speak," Bower said. That brought to mind Earl Landgrebe, a Republican from Indiana who served in the House and was one of four people to vote against impeaching Nixon.
Before Nixon's resignation, Landgrebe said he had a closed mind and didn't want to be confused by the facts.
"The thought that history would repeat itself so succinctly is shocking," Bower said. "I'm just concerned that we're not going to treat the process fairly.
"I agree with Nancy Pelosi, in that no one came to D.C. for this purpose but there was a crime committed and he needs to be held accountable," Bower added.
Army veteran Cammie Pohl said she does not like that Grassley has said the Democrats are just trying to overturn the election of 2016. "That just breaks my heart as an American and as a person that's served in the military," Pohl said. "I think he (Grassley) needs to read the Constitution. We should not be encouraging foreign powers to come into our country and help us with investigations. We can conduct our own investigations if there's evidence that a crime has been committed."
Pohl said that Grassley needs to open his mind, "and listen to the facts instead of the talking points."
Photos: Rally to Impeach Donald Trump
121819-qct-qca-impeachmentrally-04.jpg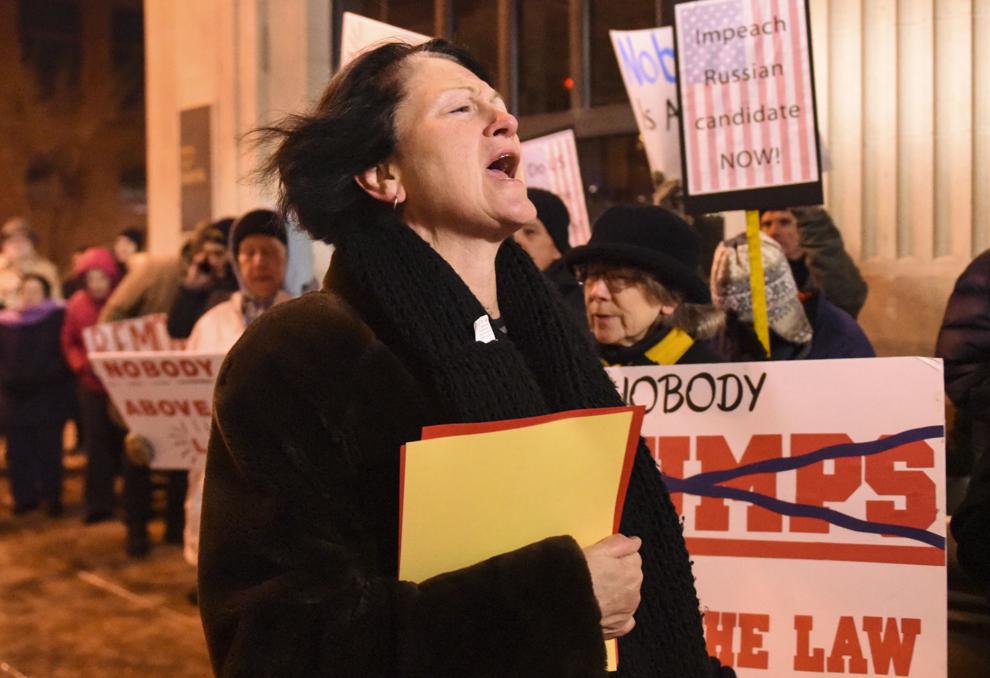 121819-qct-qca-impeachmentrally-01.jpg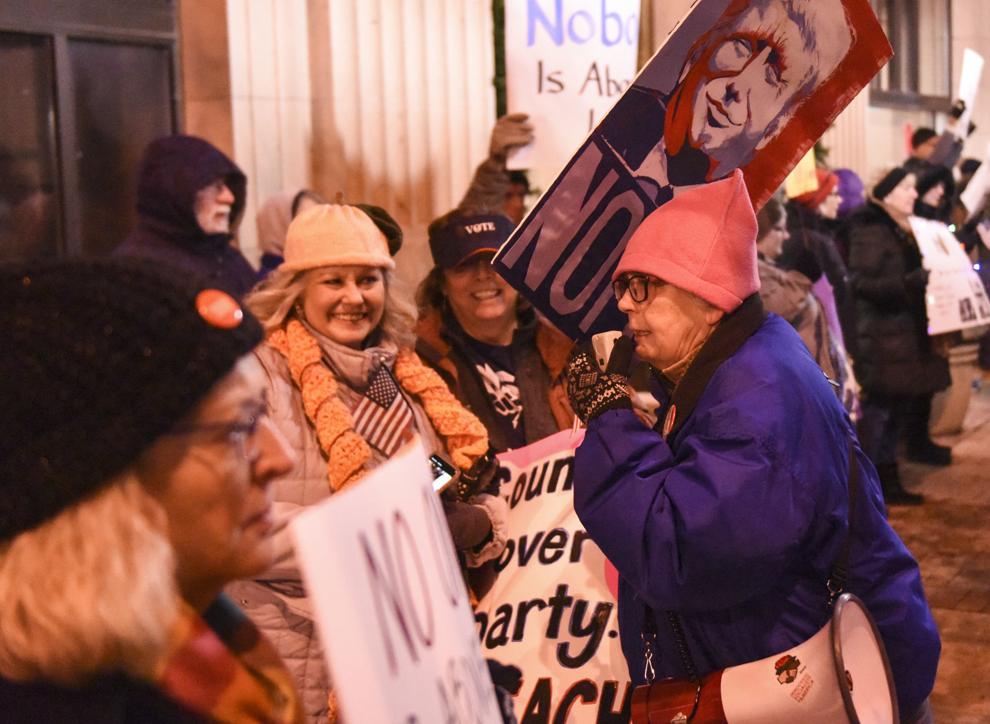 121819-qct-qca-impeachmentrally-02.jpg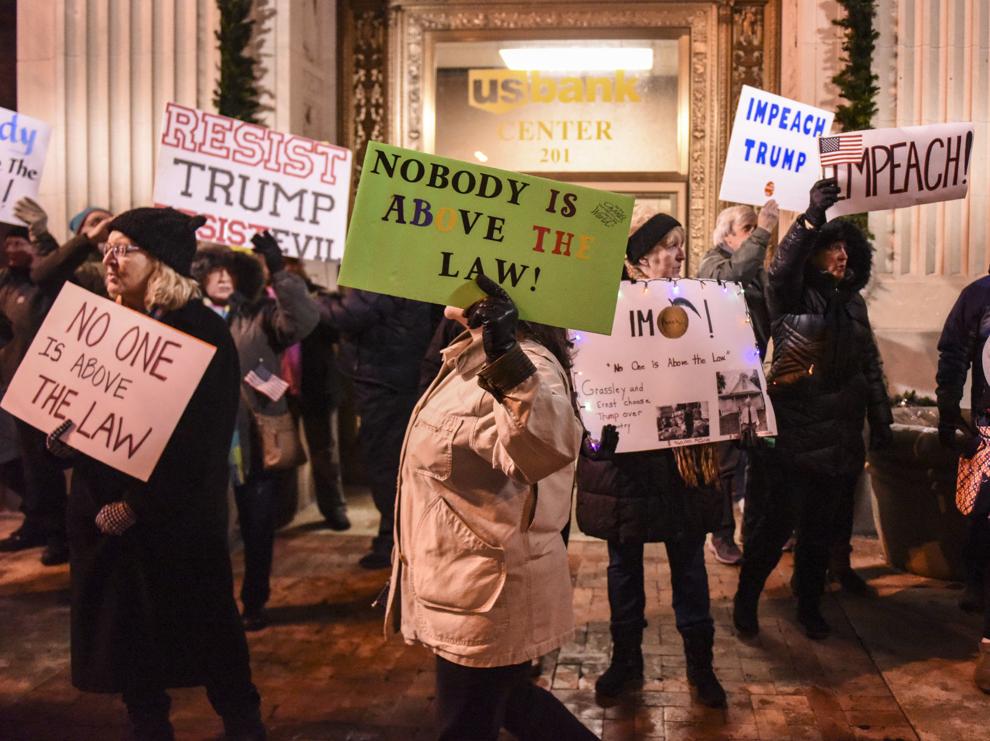 121819-qct-qca-impeachmentrally-03.jpg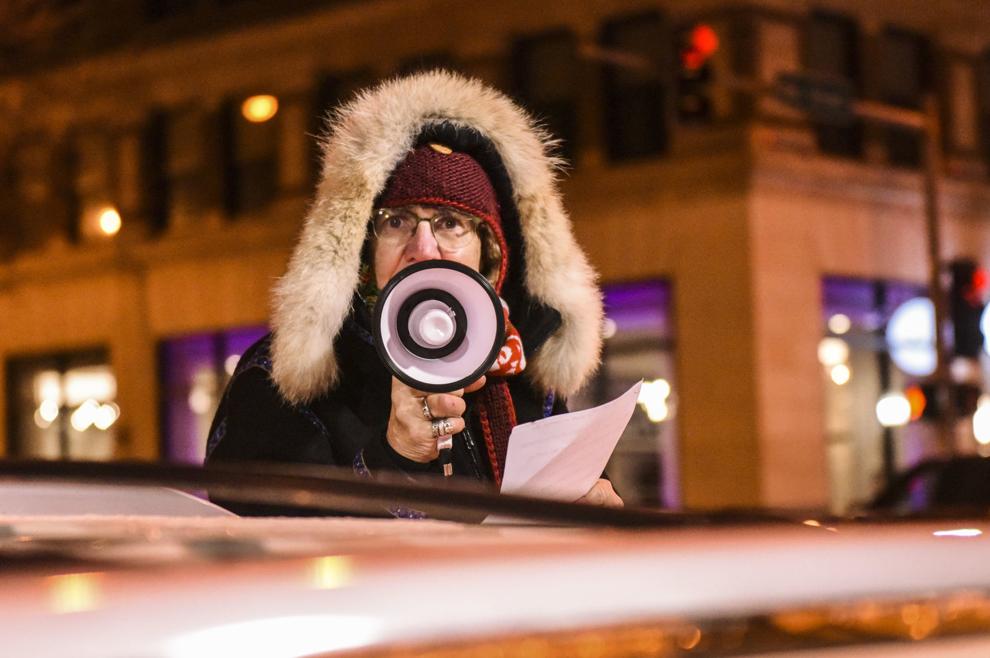 121819-qct-qca-impeachmentrally-05.jpg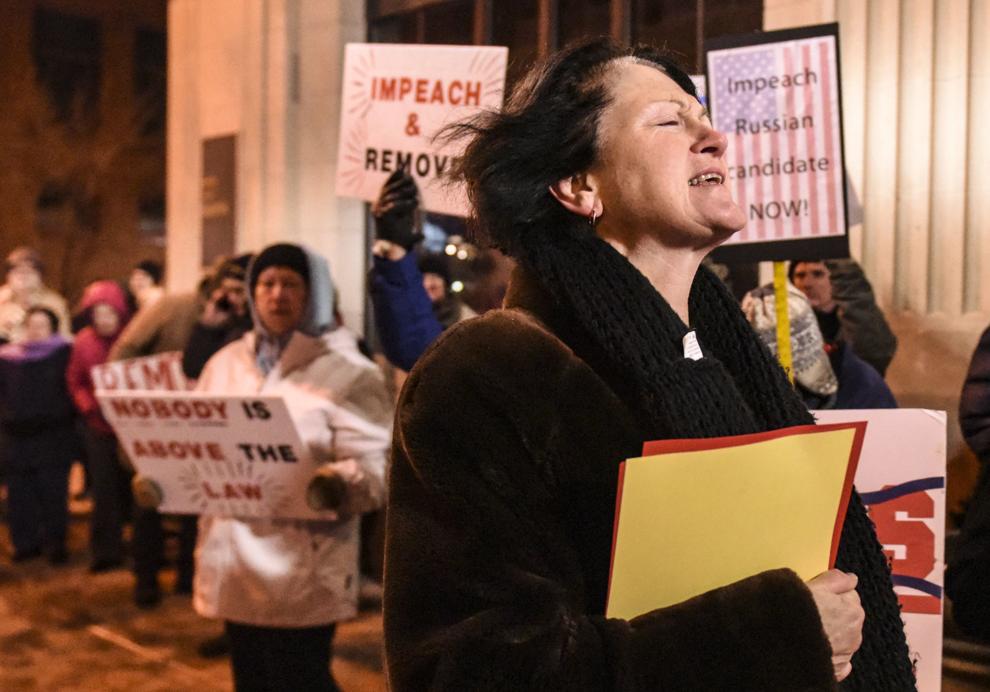 121819-qct-qca-impeachmentrally-06.jpg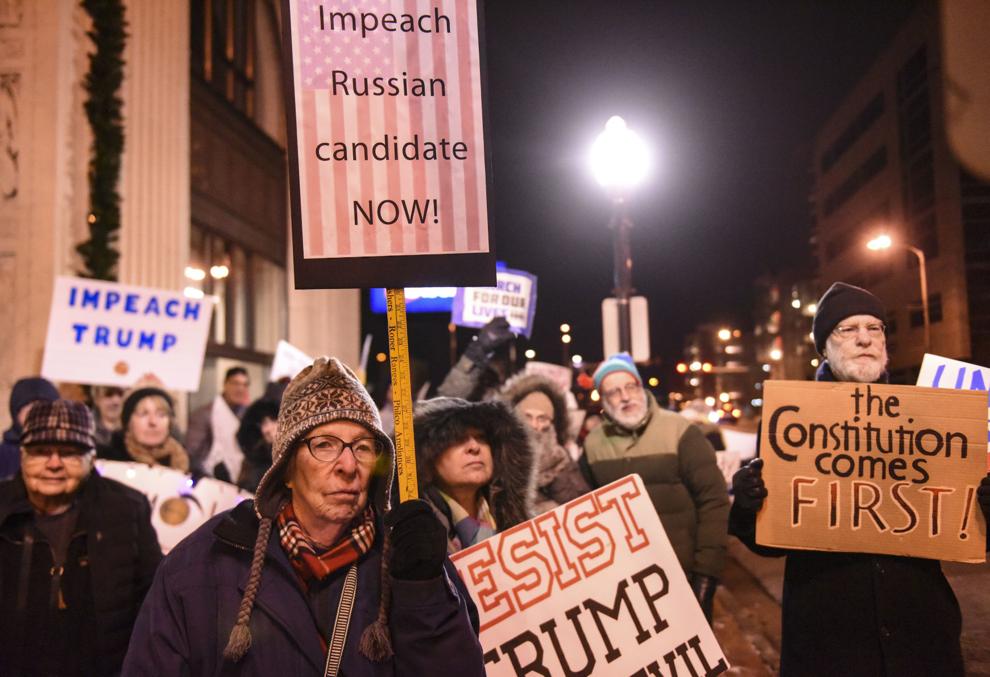 121819-qct-qca-impeachmentrally-07.jpg